Our first ever clients share their advice for choosing the perfect ring.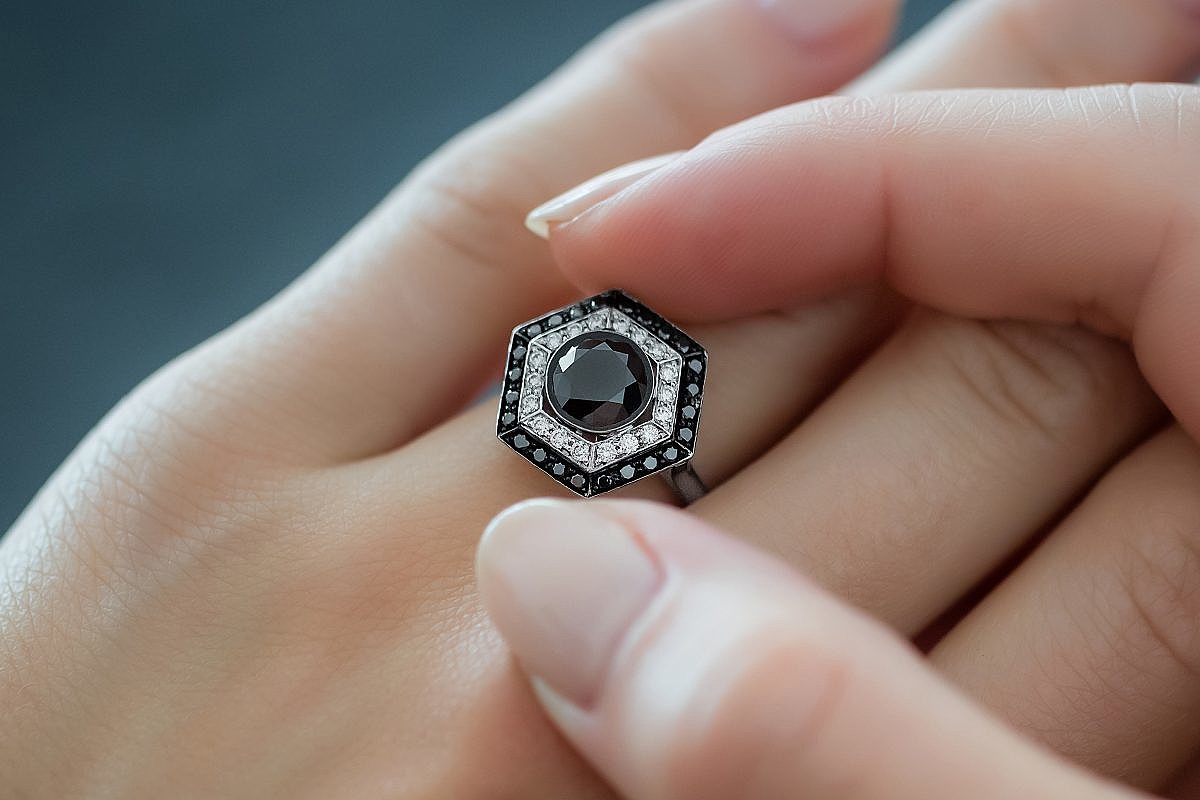 To celebrate the official launch of our engagement ring concierge we asked our first ever clients — Amy and Nick — to tell us their engagement ring story and share their advice on finding the perfect ring. 
Amy says:
Two weeks after Nick proposed I found the courage to tell him the ring he had picked didn't feel like me — much to the disgrace of everyone around me. We returned the ring to the store, then had a 6 month hiatus when I was freaking out. People kept saying 'you need to love it forever', 'it needs to be classical'. I was thinking 'how on earth do I pick?' It felt like such a massive decision.
Every time I found a ring I liked, it didn't suit my hand. I hadn't appreciated that would be an issue before we started searching. That would be the advice I would give to anyone searching — think about the shape and size of your hands. If you can try some rings on.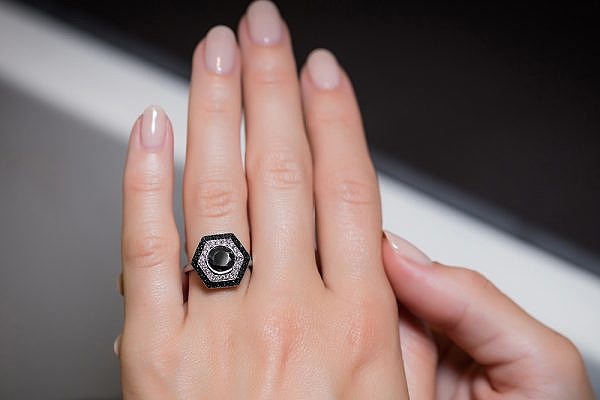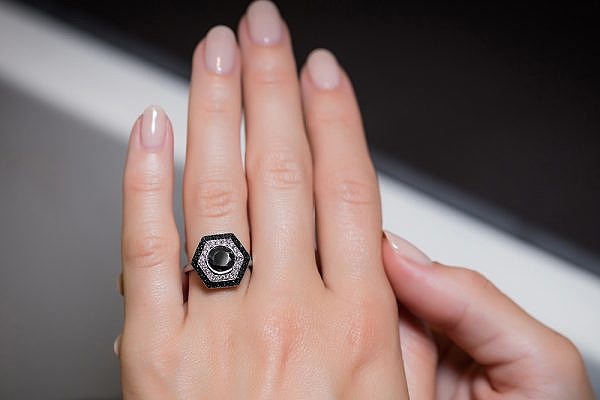 We found an antique black onyx ring that we liked but we couldn't find anything else like it and we weren't sure whether onyx would be a practical choice for an engagement ring. That is what prompted us to get in touch with Beanie.
Based on what I told her, Beanie sent me a mood board of ideas. She was able to give practical advice about the ring and tell me what would look good on my finger. With her help we narrowed down our brief and she introduced us to a bespoke designer. It was really nice to have her opinion and know we could go to her in confidence if we needed to.
Never did I imagine we would end up with the ring that we got but when I saw the ring for the first time I remember feeling like I had known it all my life. I am completely in love with it and its so special that Nick and I did it together. There isn't another ring like it in the whole world. It is completely unique to me and it is so precious.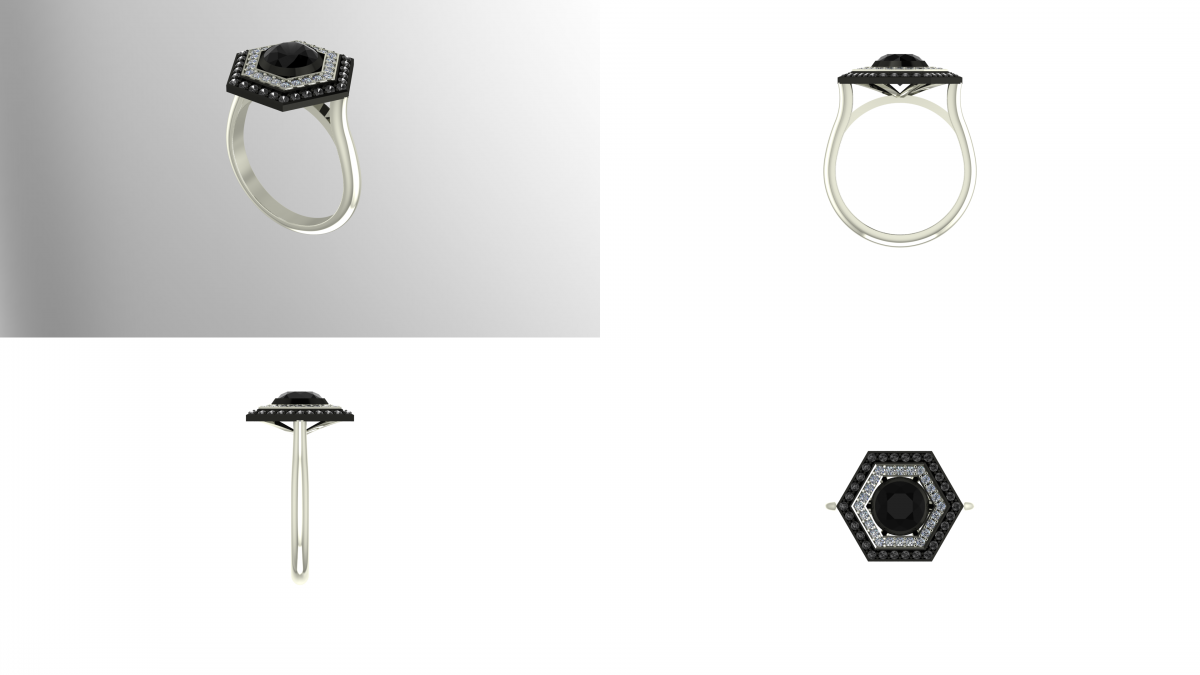 Computer aided 3D designs showing the different angle of the ring
Nick says:
Imagine the stereotypical engagement ring. That is what I gave Amy. I was adamant I wanted to propose with a ring and I became fixated on the diamond — thinking that would be the measure of how serious I was. I thought I couldn't go too wrong with something classic but with hind sight I should have paid more attention to the design of the ring. Amy has really unique style and the ring didn't reflect this when she put it on. 
I have no idea how many stores we visited together. We knew we wanted a unique design that would stand the test of time but it felt like our search was going on forever. I had almost lost hope that we would find our dream ring. That is when it became clear that Amy needed someone whose opinion she valued. Beanie immediately understood what Amy wanted from her ring and gave her the confidence to commit to a particular direction.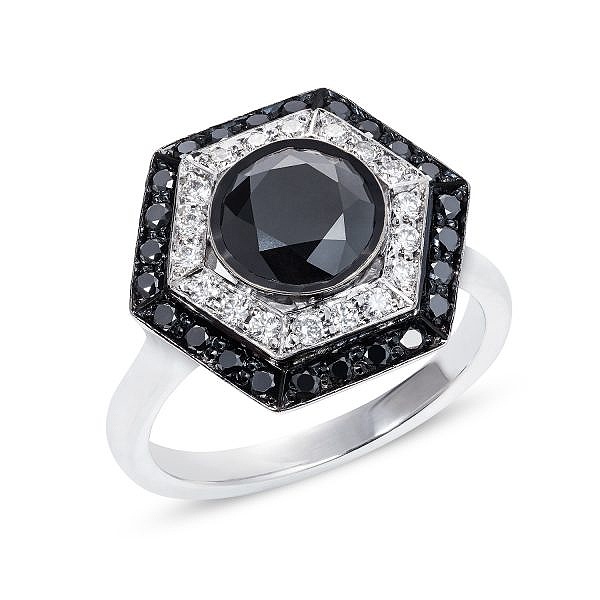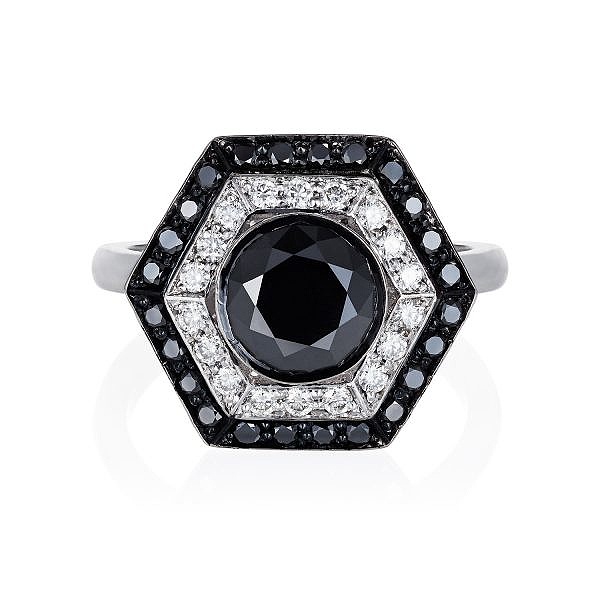 There is no way we would have found our jeweller if we had gone down any other route. Beanie escorted us to her studio and on seeing the jewellers designs we immediately felt it was a natural fit. It was clear the jeweller was really excited by our ideas. We were given a creative stake in the ring and it was awesome to see it come to life from a sketch on a piece of paper. In the end it was a really rewarding process.
More than once I have had people message me and ask where I got my wife's ring from. As a metric for success I am pretty happy with that. Amy has a lovely Persian complexion and the black diamonds suit her perfectly. It sounds cliche but the ring really is a reflection of Amy's personality. I am really proud of it. When I proposed to Amy for the second time I knew we had got it bang on – if you know Amy, you will know just how hard that was.