…is really special
This girl deserves to know how much you love her this Christmas. You can't go wrong with a bit of good old-fashioned sentimentality so here are three customisable designs that will guarantee she knows just how much you care.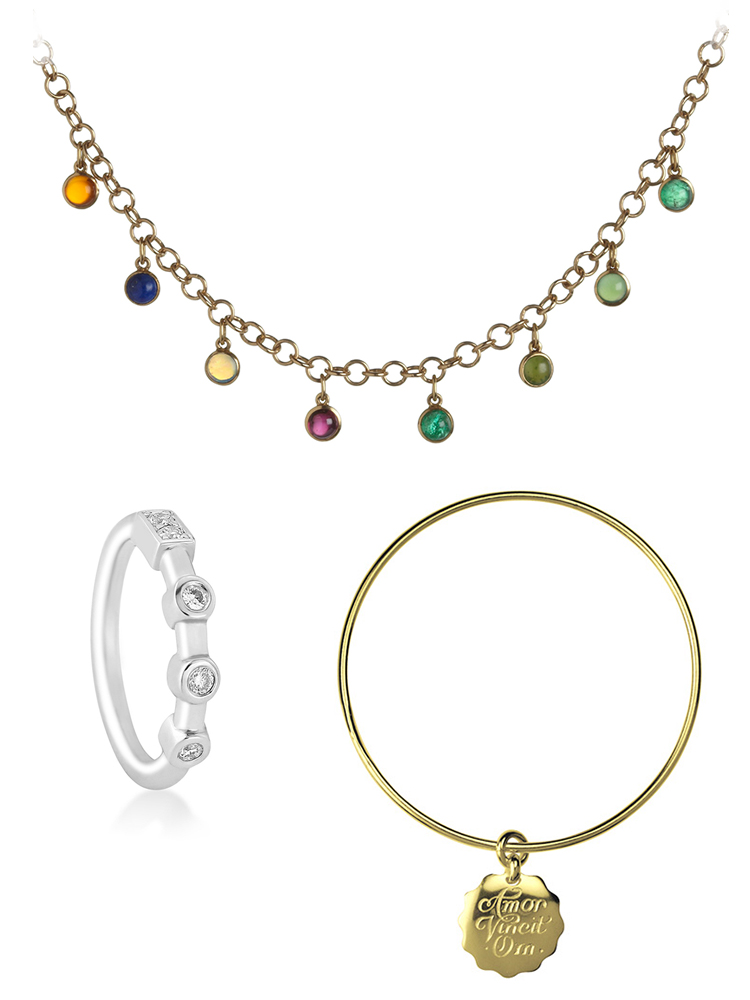 Set In Stone necklace by Jessica Naylor-Leyland,
Letters of love diamond stacking ring by Donald Edge & Amor Vincit Om charm bangle Wright & Teague
…likes simple, minimal pieces
This girl doesn't underestimate the appeal of minimal design. Understated elegance is key, so choose simple shapes and something truly unique.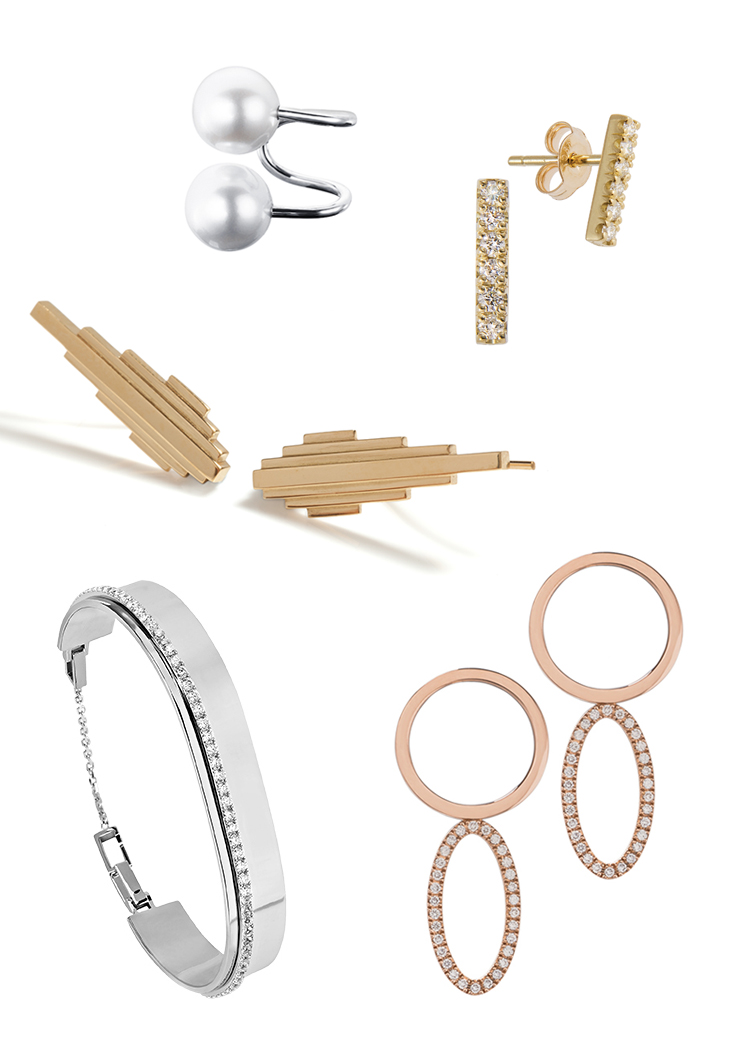 Pearl Balls earcuff by Efva Attling, Strip studs by Kirsten Goss, Antumbra earrings by Clarice Price Thomas, Kate bangle by Messika & Curve Earrings by Geoffrey's London
'Tis the season to be jolly' and this girl knows better than anyone. If she has a colourful streak, choose one of these mouth-watering, vibrant designs.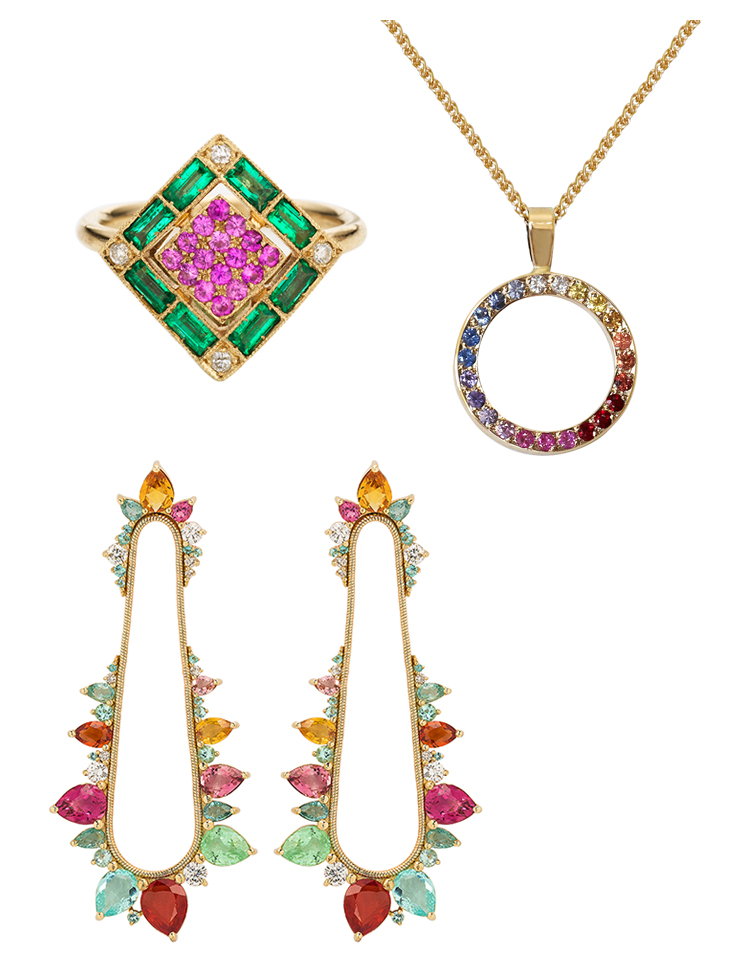 Emerald, diamond & pink sapphire ring by Sabine G , Rainbow sapphire Halo pendant by Gee Woods & Tutti Frutti Shock Earrings in yellow gold by Fernando Jorge
…keeps it classic
Impossibly sophisticated and confident with her style this girl knows exactly what makes timeless design. Luckily for you so do we, so impress her with one of these pieces that will last her a lifetime.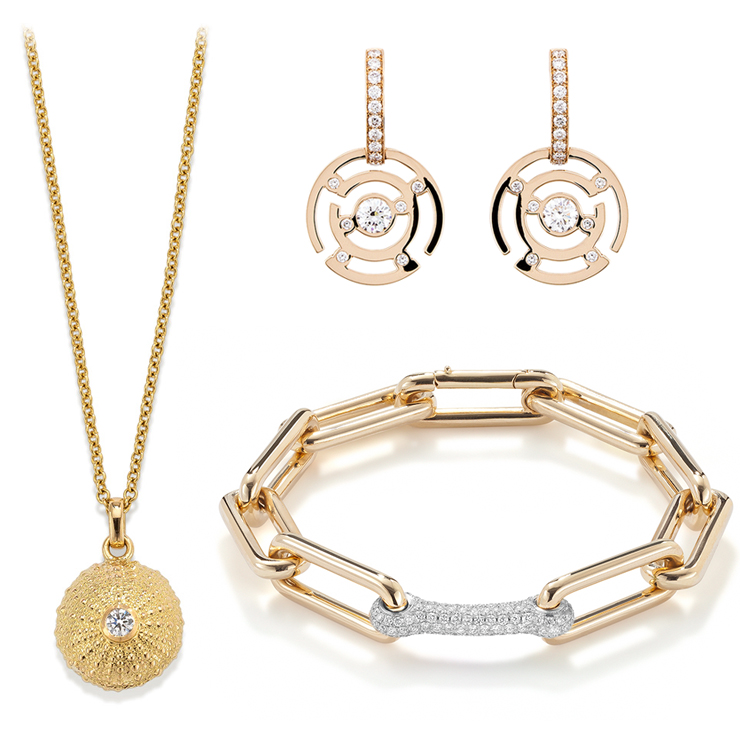 Sea Urchin Pendant by Patrick Mavros, Maze Drop Earrings by Boodles & Identity bracelet by Robinson Pelham