Every piece of jewellery tells a story, but a bespoke piece of jewellery tells an intimate story that is completely unique to you. This video is brought to you by London based jewellers SMITH/GREY, showing how they developed one client's personal story into a bespoke crest, through their Scandinavian aesthetic, time-old techniques and academic approach to design.

THE BRIEF
To create a bespoke crest focused on the clients profession in property development and his family ties to Malmo, Sweden.
THE CONCEPT
To use the official guidelines for designing heraldry, which imposes rules on how a crest should be composed.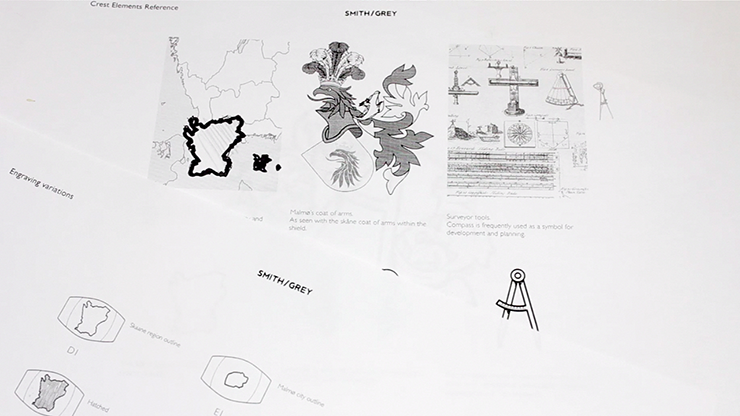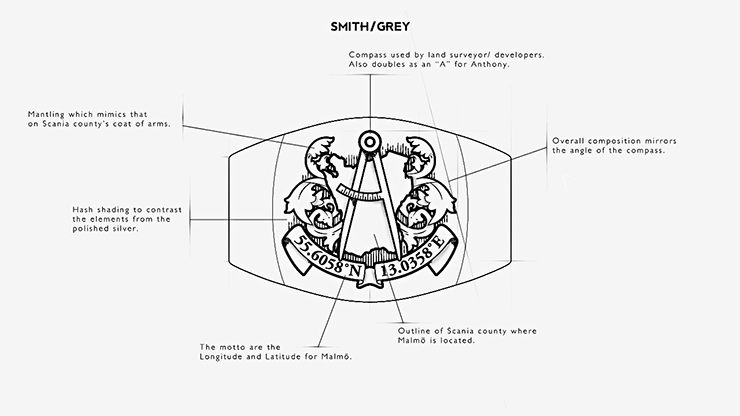 THE INTERPRETATION
A crest that brings together elements from maps, flags, surveyor equipment and stories about Swedish explorers, into a striking composition.
"At SMITH/GREY we believe that one of the most important parts in making bespoke jewellery is to listen. It is our job as designers to help uncover personal stories and traits that can be translated into a design."
– SMITH/GREY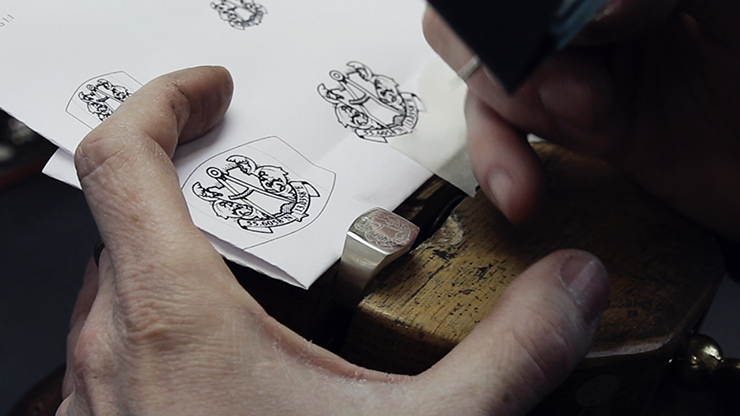 THE DETAILS
The initial steps of the engraving was done by tracing the key points in the design. Afterwards the major line work and detailing was done freehand.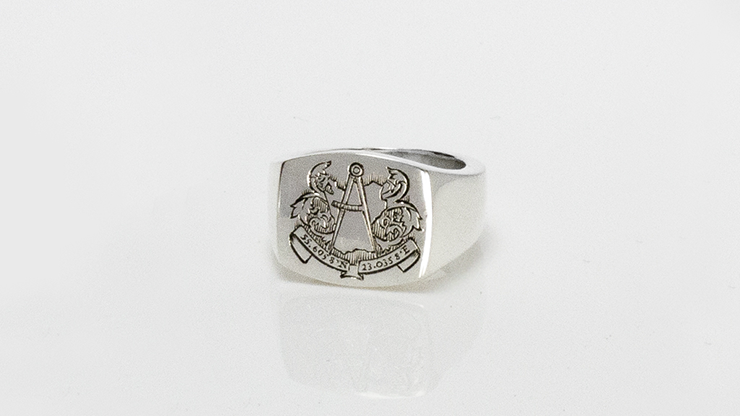 As told to INDTL by Sofus of SMITH/GREY. For enquiries on bespoke comissions contact studio@smith-grey.com or for a free consultation or advice on commissioning a bespoke piece please contact us here.