To celebrate a decade long sponsorship programme with Central St Martins, Swarovski challenged first year Jewellery Design students to push the boundaries of their designs with the innovative inclusion of Swarovski crystals and gemstones. Divided into four groups they were given the themes Berlin, Istanbul, Fiction and Luminescence for which they produced mood boards, sketchbooks and a final piece that was presented to Nadja Swarovski, jewellery designer Hannah Martin and myself at an event last month.
Overwhelmed by the talent, quality and high level of craftsmanship we decided the best way to honour their work and the fantastic nature of this collaboration, was to use the pieces for our first ever editorial shoot on In Detail.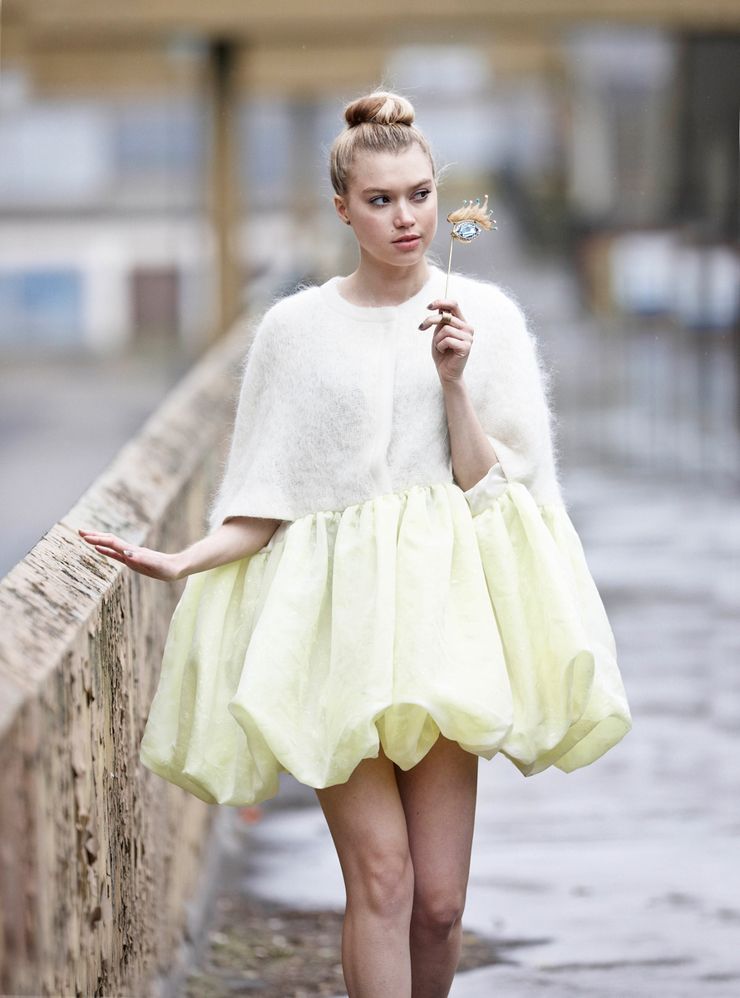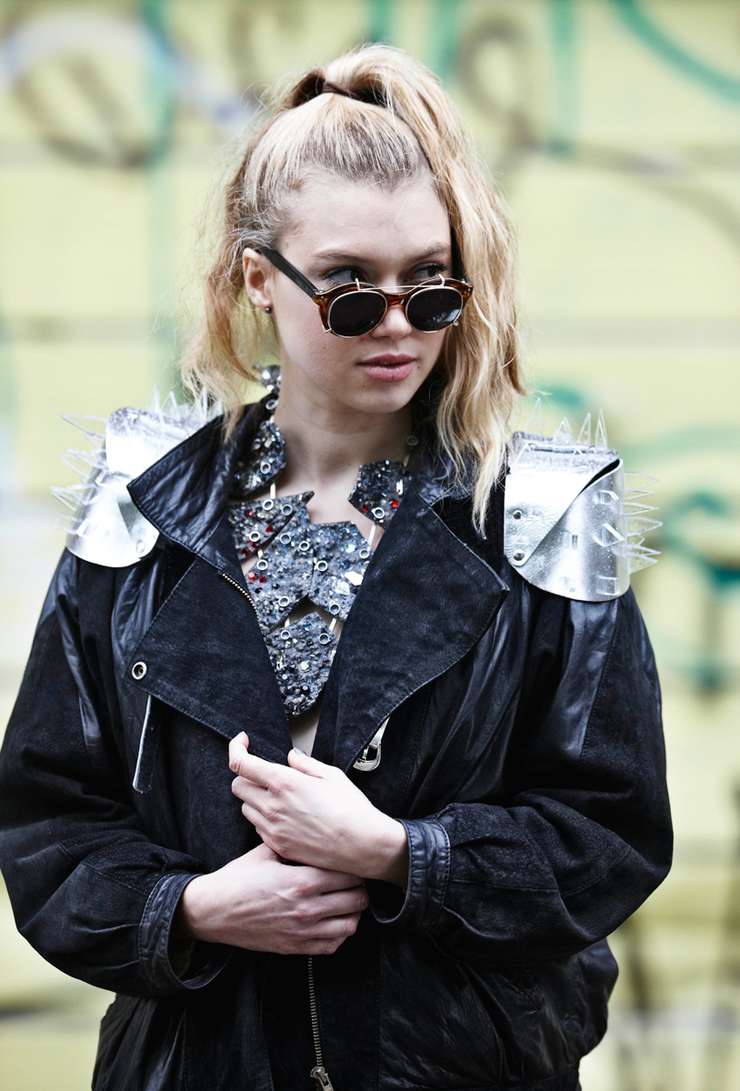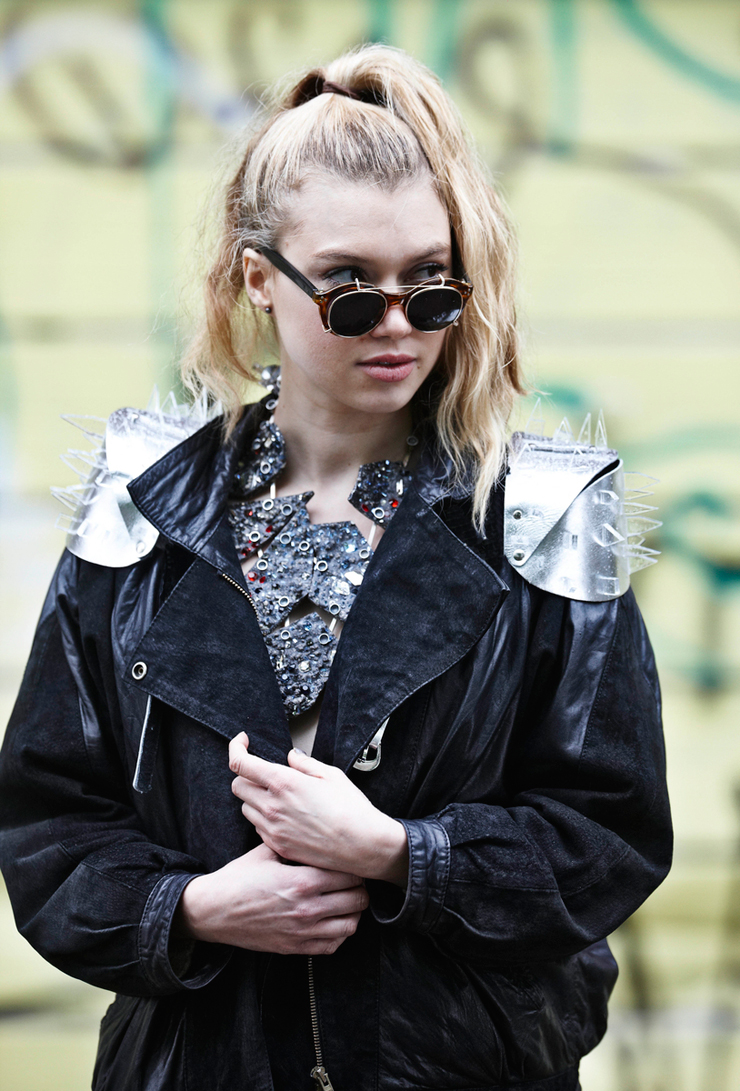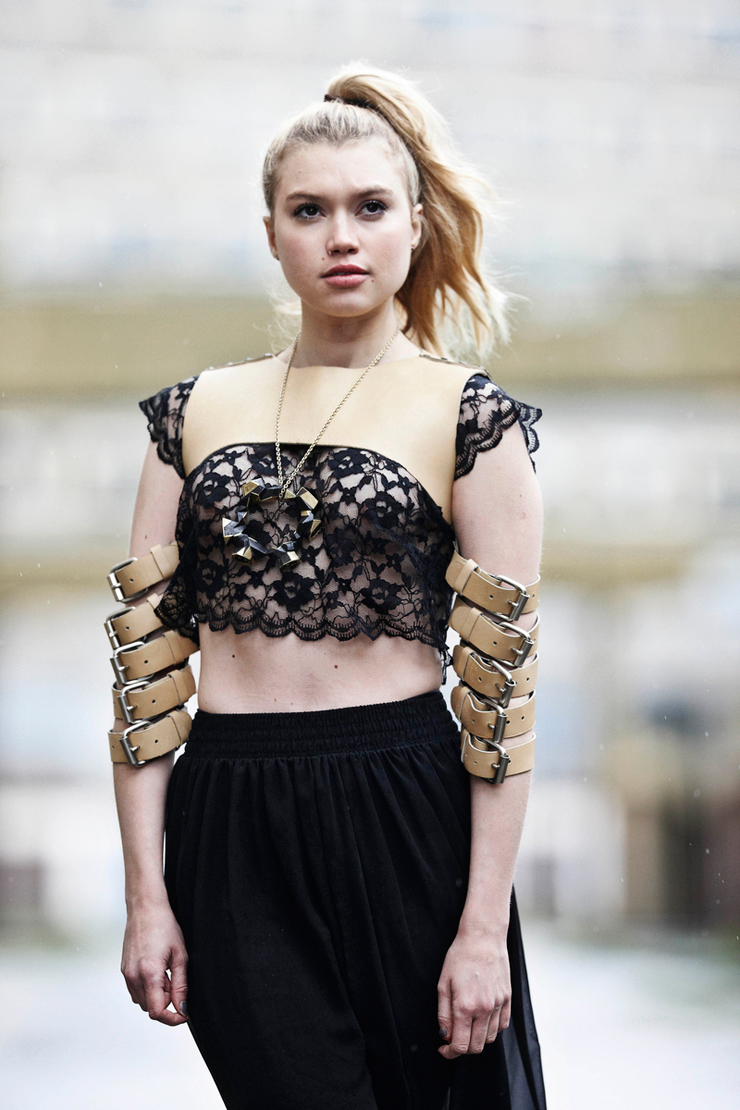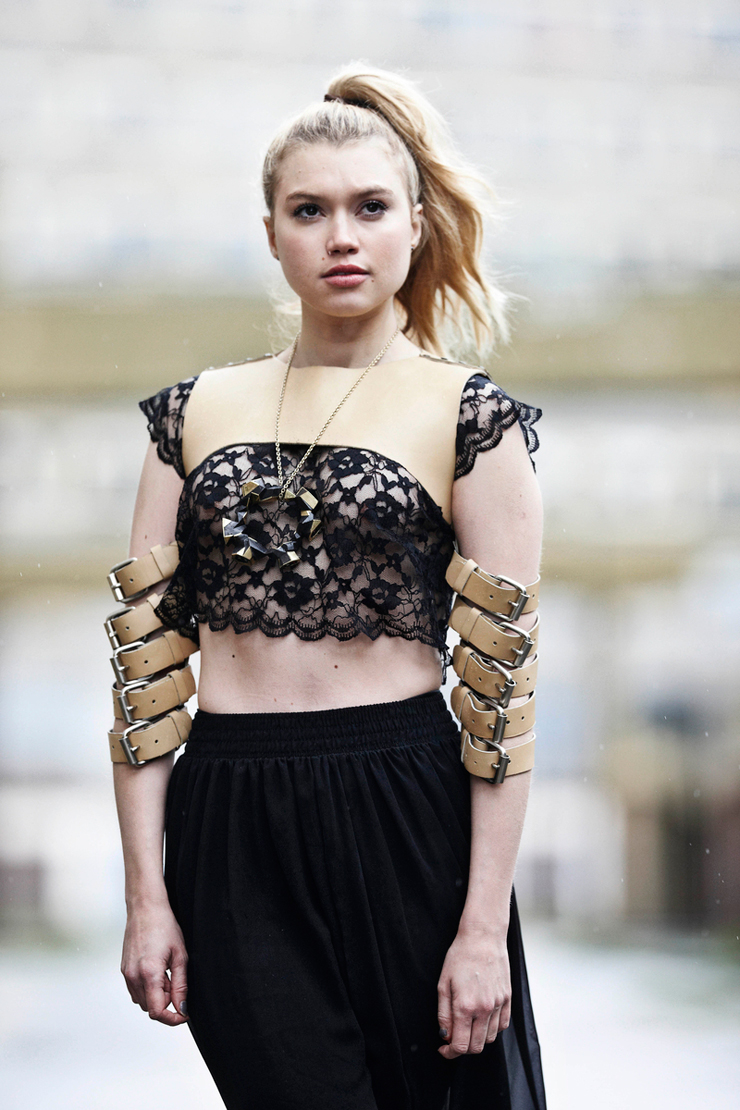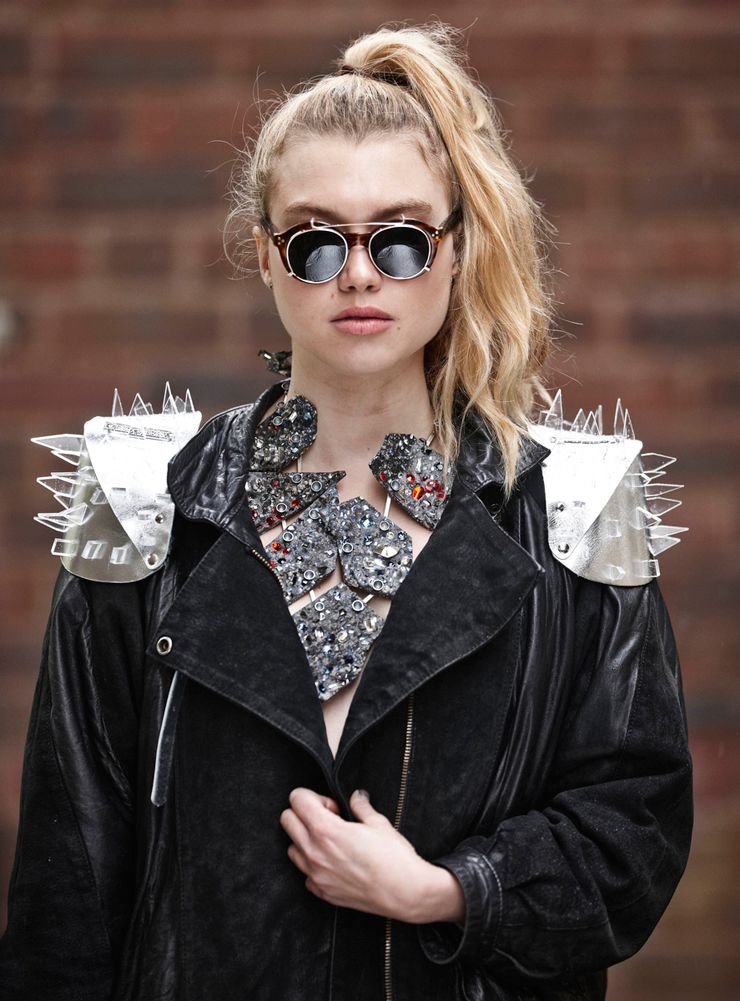 Many thanks to all the designers for the loan of their pieces and to the fantastic team that made this possible.
Look 1 / Eye ring by Jielu Zhang / Dress by Fangwen Xu
Look 2/ Berlin wall necklace by Zuleika Penniman/ Jacket Stylist own / Shoulder pads by Nikita Karizma
Look 3/ Lips ring by Christie Joy/ Collar by Laura Le Bayon
Look 4/ Necklace by Nadezhda Fedotova / Skirt and lace top Stylist own / Buckled up body piece by Nikita Karizma
Photography : Rupert Hartley
Styling:  Laura Le Bayon    
Model: Rhiannon