On Wednesday night we attended an event at the prestigious art and antique dealers Wartksi on behalf of LoveGold a new initiative from the World Gold Council.
Home to the most exquisite collection of Faberge and antique fine jewellery Wartski have counted celebrities and royalty amongst their clientele as far back as King Edward VII. Hosted by their Managing Director Geoffrey Munn guests were invited to view Polly Gasston's 'Wreath' tiara that was commissioned by the World Gold Council last year. Polly, who is the only contemporary British goldsmith to work exclusively in 22ct gold, crafted ivy leaves and buttercups from paper-thin sheets of gold to celebrate her love of classical antiquity.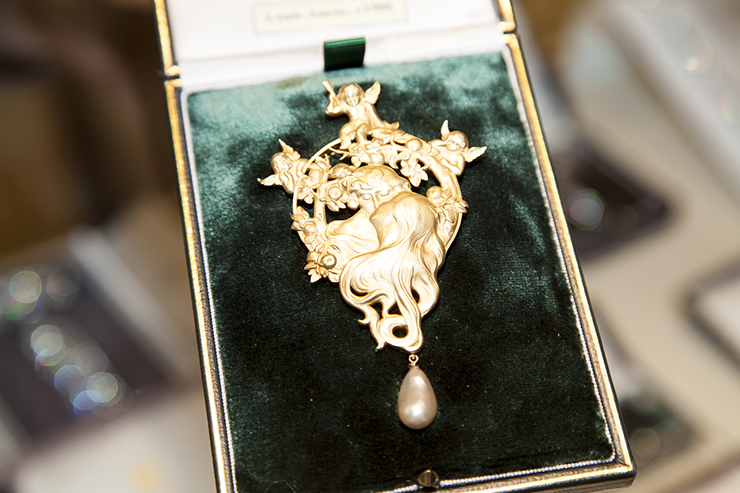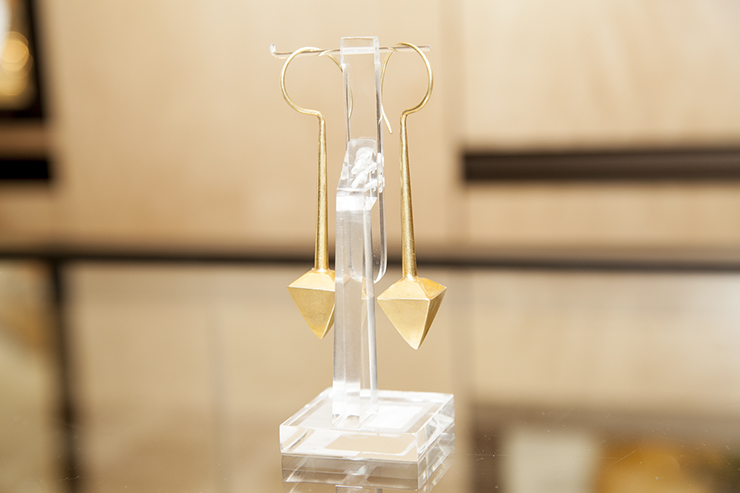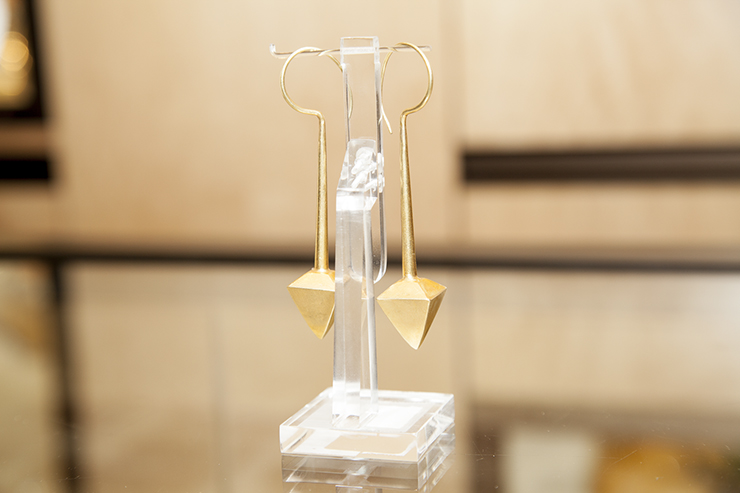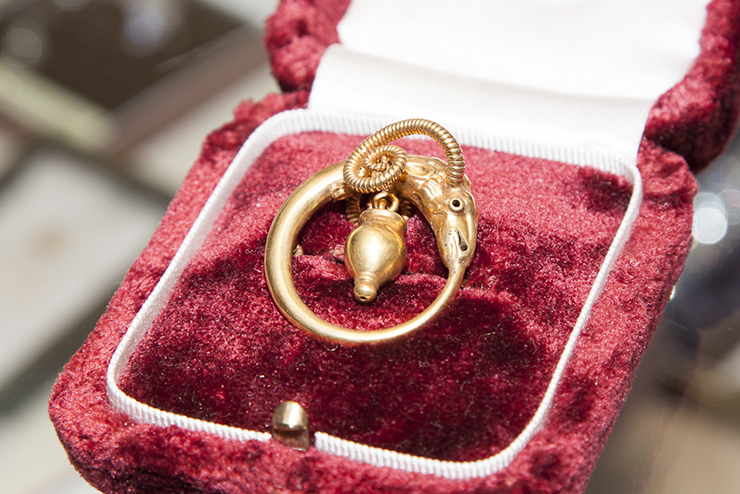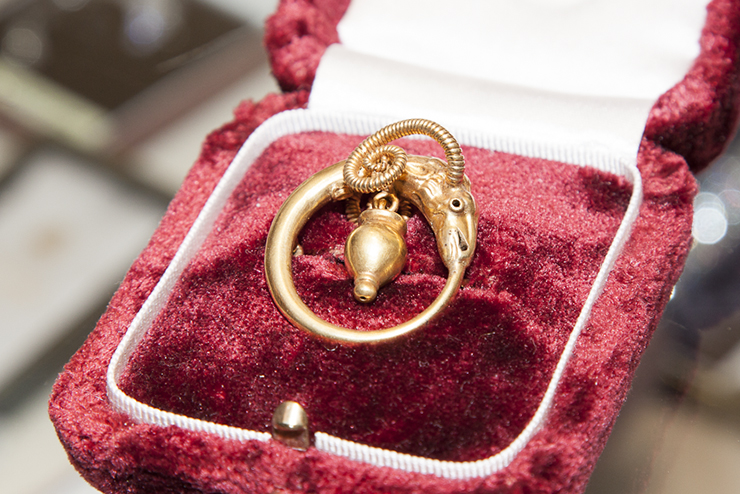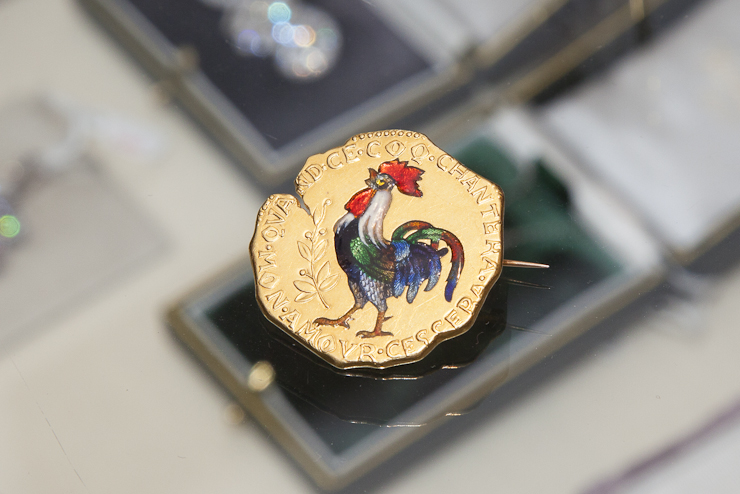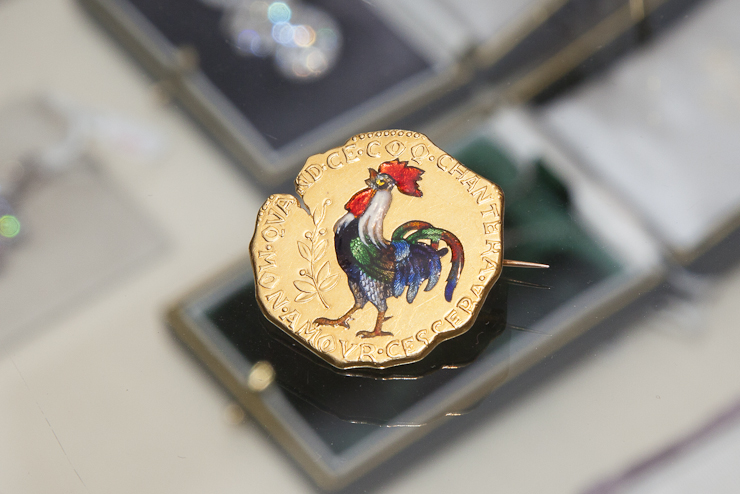 We were delighted with the history of several pieces including a gold brooch by Louis Aucoc, that depicted embracing lovers and may have been inspired by Rodin's marble sculpture of the same name 'The kiss' and a cigarette case made from red and yellow gold that is so cleverly crafted it remains a mystery as to how it was made.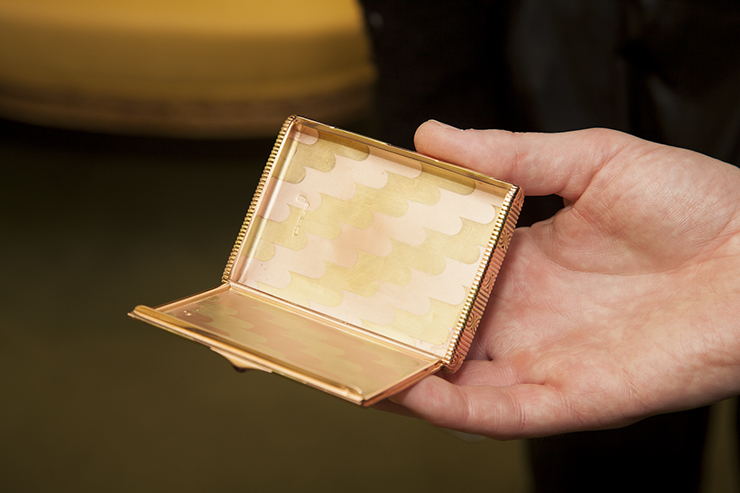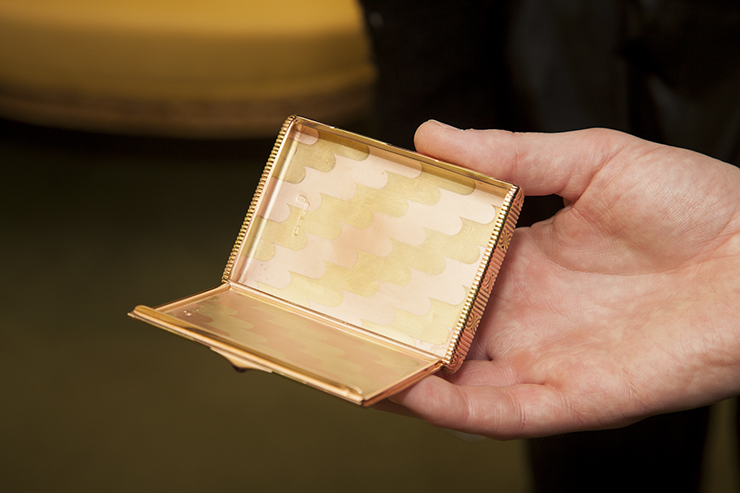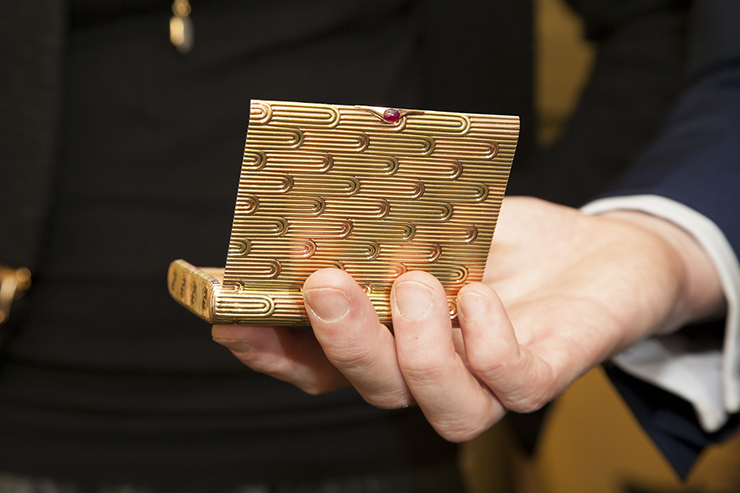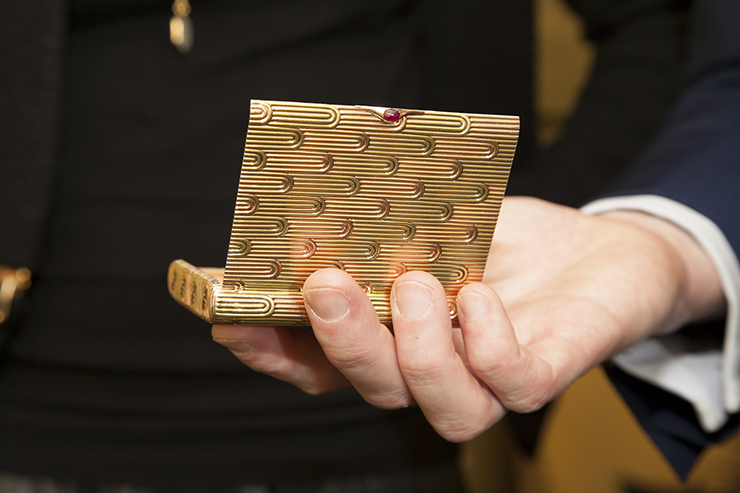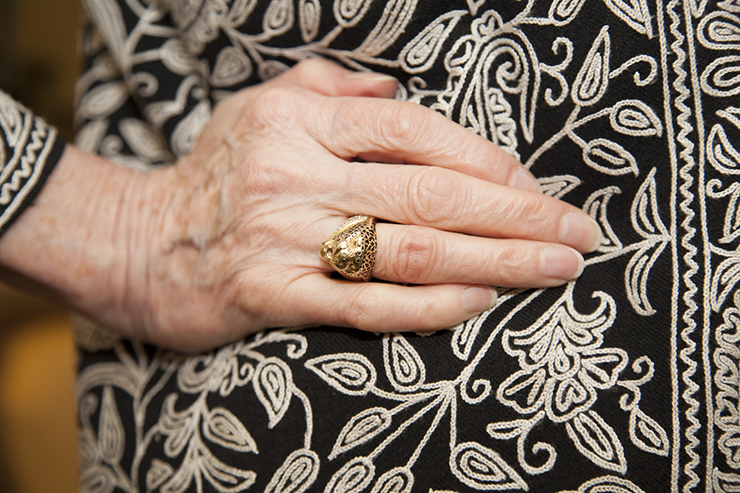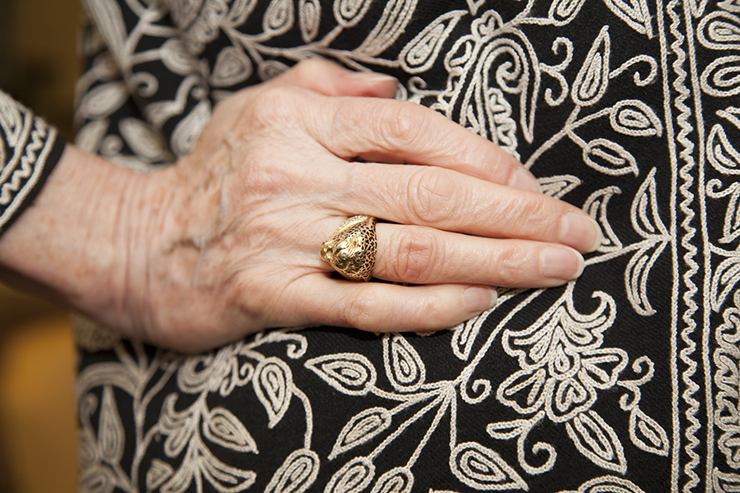 As we walked around the room taking pictures of the jewellery worn by the guests what struck us the most was that when it comes to jewellery there is always a story and one that people are willing to share. People treasure the memories attached to jewellery, whether it is remembering the person who gave them a piece, the occasion that it was given or the era it is from.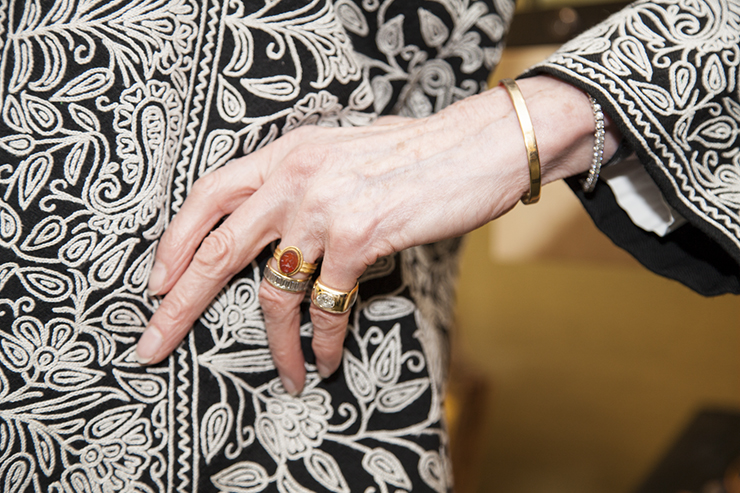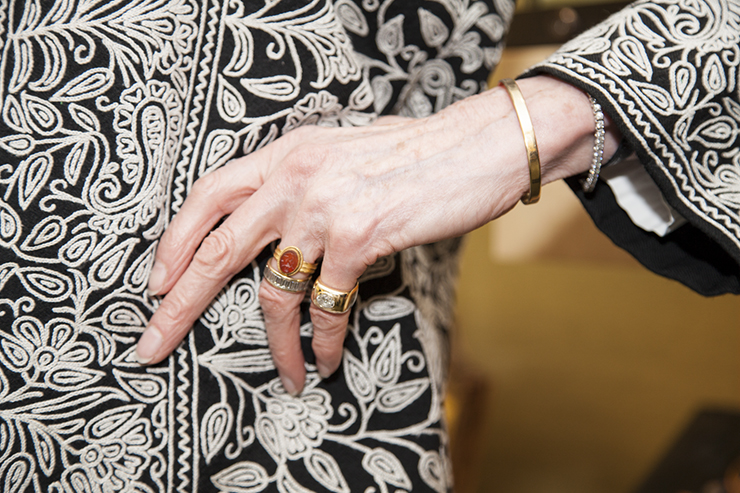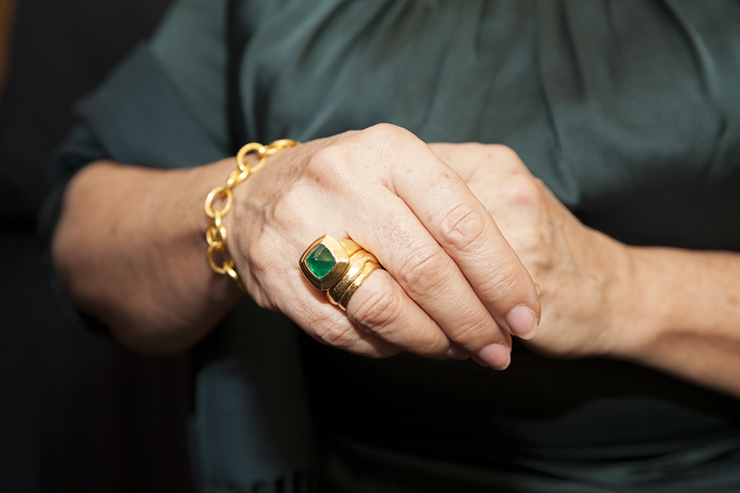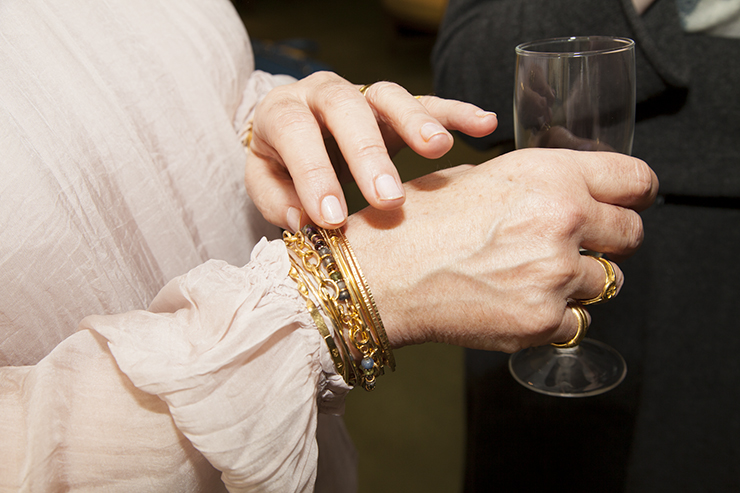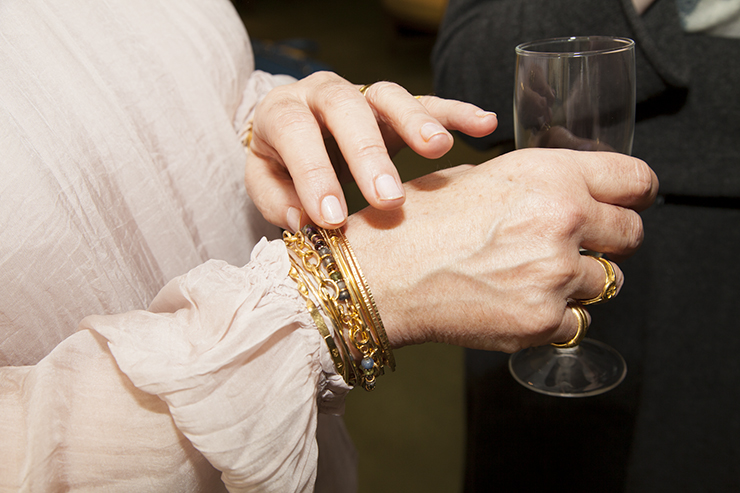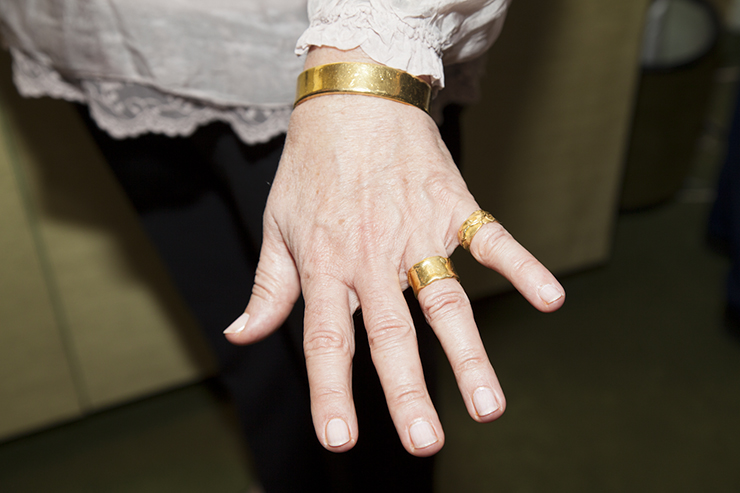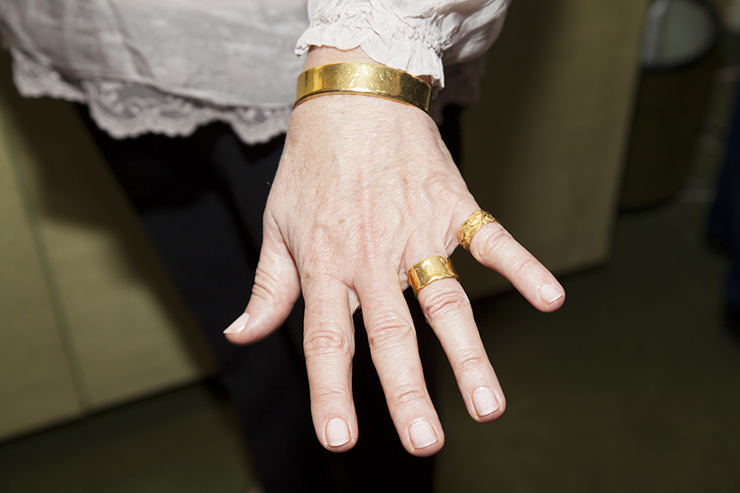 One guest who was wearing two rings and a selection of bangles all by Polly Gasston told us how she had been given the first one 37 years previously as her wedding band. Having never taken it off since she told us that it was proof that 22ct gold can be worn every day.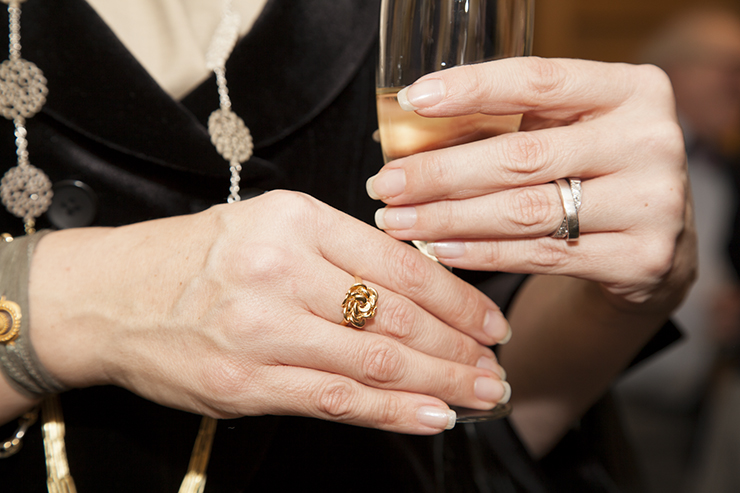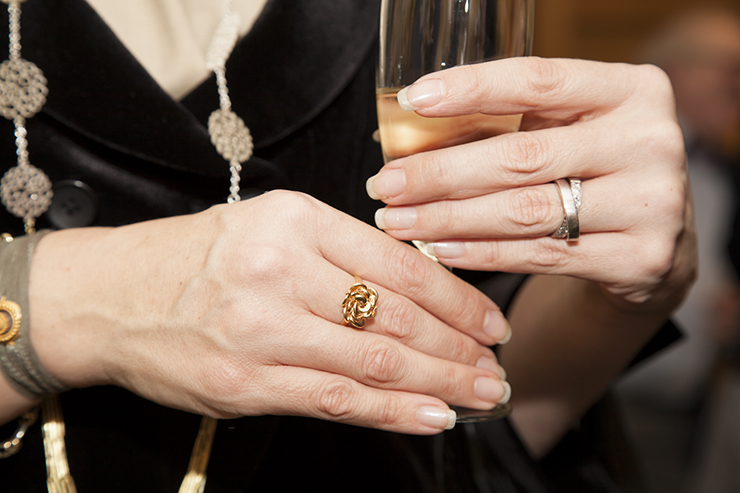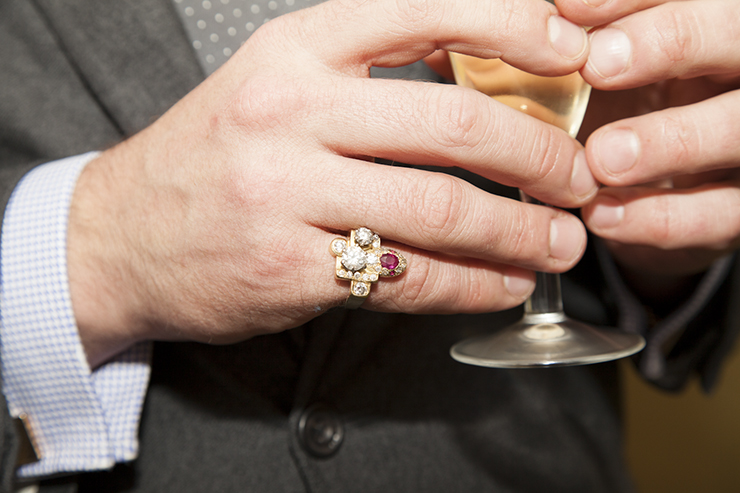 Antique rings from loved ones included a delicate rose ring given to one guest by her mother and a diamond and ruby ring that had belonged to another's grandmother. Intrigued by the completely unique design he told us his grandmother had three rings made into one and set onto a contempoary square shank that would have been very ahead of it's time.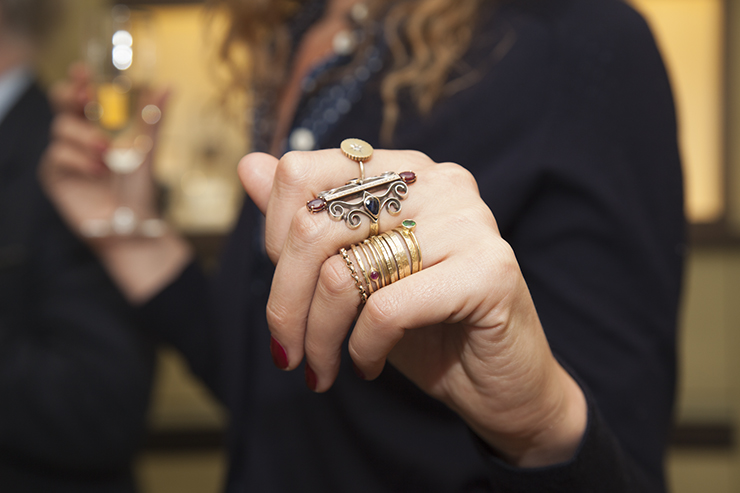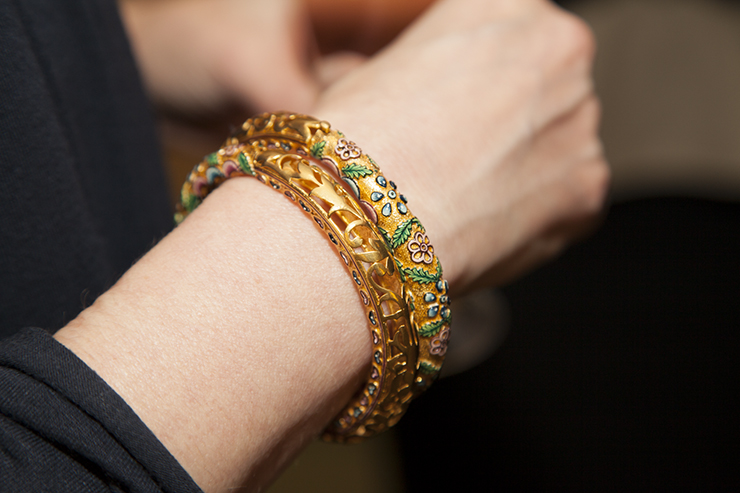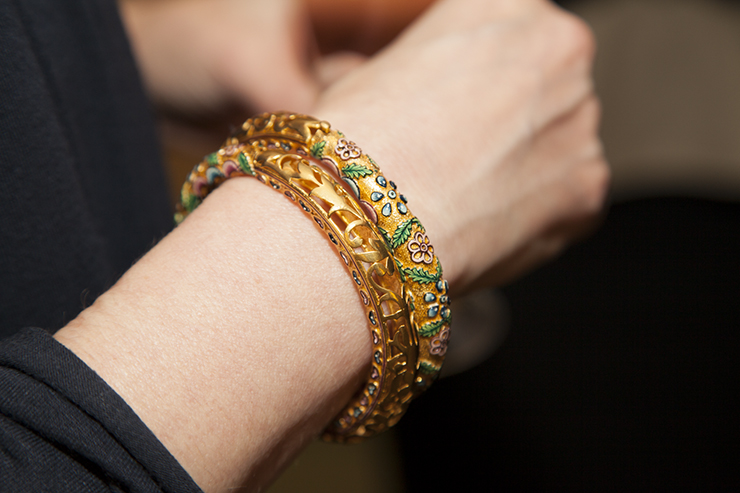 From this combination of gold rings by designer Annina Vogel (whose gold designs and vast collection of gold antique charms have gained a celebrity following from Kate Moss to Judy Dench) and these '7 rings of friendship' by Portuguese designer Antonio Bernardo to these enamelled gold bangles bought back from a trip to India, we were enchanted by how every story had become such an intrinsic part of the jewellery people were wearing.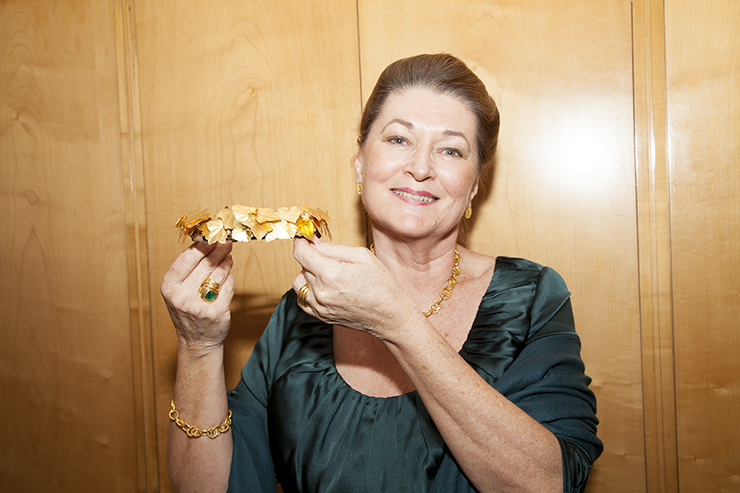 In collaboration with LoveGold
Follow them on twitter or facebook to keep up to date with the latest gold trends