We were absolutely delighted to be invited to the opening night of Rock Vault, a new Jewellery initiative launched by the British Fashion council at LFW on friday night. Sponsored by Paladium and curated by Jeweller Stephen Webster, Rock Vault is a showcase of Britain's most innovative fine jewellery talent. Ten jewellers were selected and recieved sponsership to create their own unique space to exhibit. Tomasz Donocik made funiture from cast iron and concrete which was complimented by a series of industrial-looking lamps hanging from the celing whilst Hannah Martin used a vintage haberdashery shop counter which created a beautiful contrast to the fresh-look of her coloured enamel pieces from her latest collection.
The diversity of talent was outstanding, from the exquisitely carved precious stones by Fernando Jorge (above) to the beautifully crafted sculptural pieces by Jordon Askill and the delicate, playful paperclip pendants by Hillier London.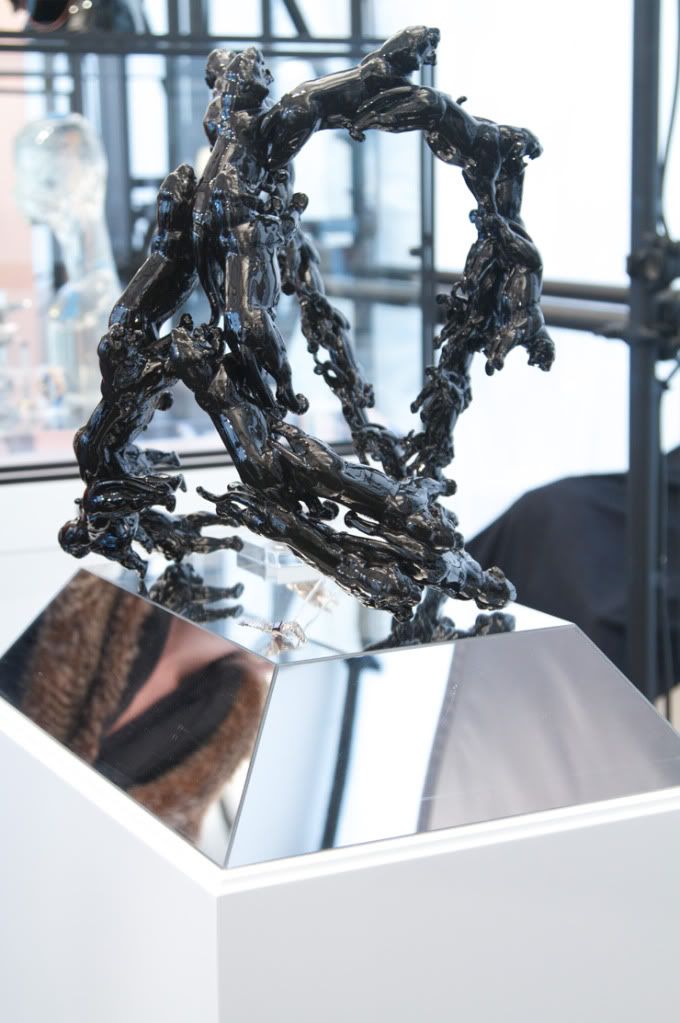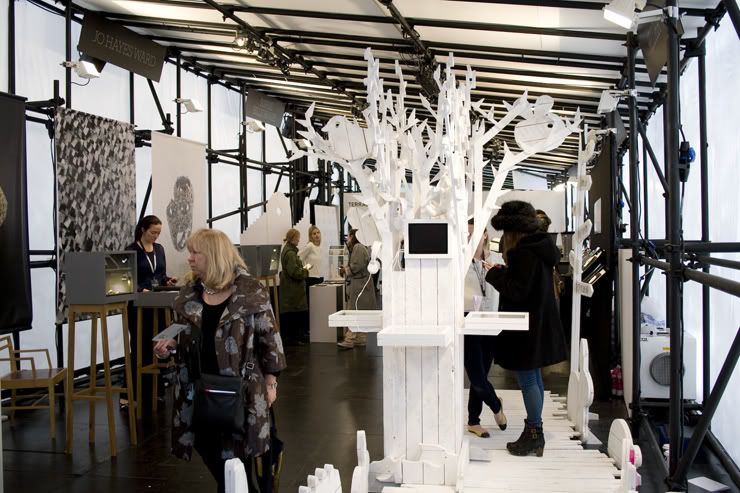 Also exhibiting alongside the designers were the five finalists from The Palladium Jewellery Design Competition for which MA students from Central Saint Martins were asked to create a design concept. The finalists got to see their designs made up in the precious metal which were then judged by Stephen Webster, Hannah Martin and Jewellery Editor of Vogue Carol Woolton. Yuki Koswara was the proud and deserved winner of the award for his Essentia necklace inspired by vertebrae.
Simon Fraser, Course Director at CSM said 'it is a rare opportunity to be able to introduce the students to a material that is still new in design terms.' He also stressed the importance that jewellery was at the heart of LFW and how proud he was to be part of a 'industry movement and change.'
The room was packed with guests including British fashion blogger Susie Bubble – a great response for both paladium and the designers taking part. It was great to see jewellery taking center stage at Sommerset House – sentiments that were echoed by Stephen Webster who said 'I've been a jeweller for 37 years and personally this feels like a very emotional moment for me. I have been in conversation with BFC for sometime now to facilitate a platform for jewellery within the fashion industry and this proves just how important it is.'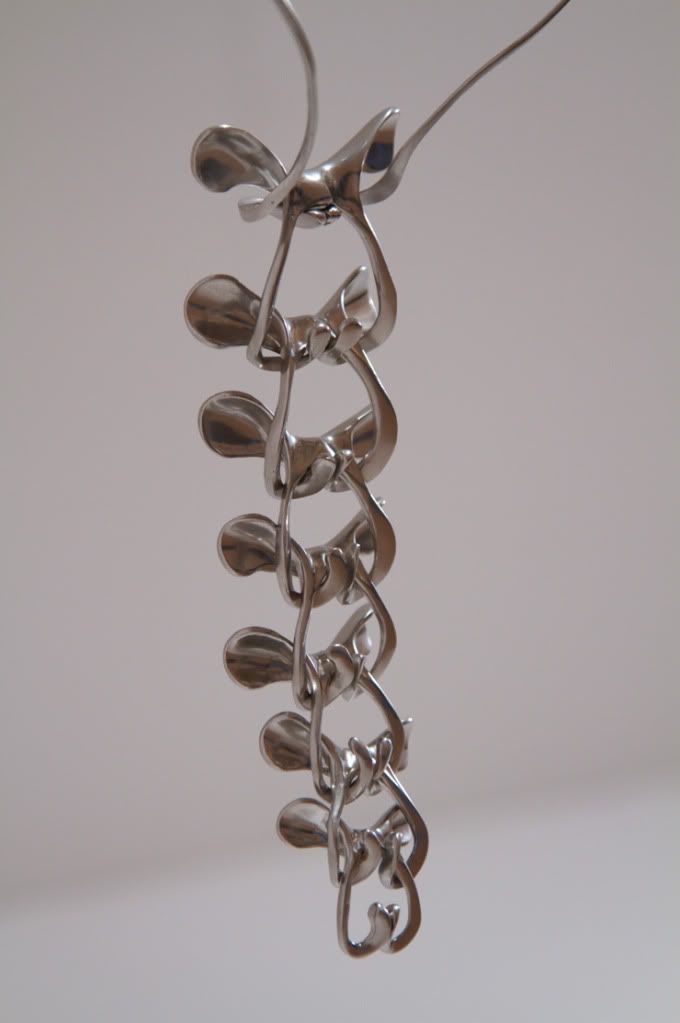 Thank you to Josh Caroll for contributing some of the photos and spending the day with In Detail.