Bejewelled headpieces: no longer the preserve of princesses
Once the preserve of princesses, the bejewelled headpiece is having a moment, with Hedi Slimane leading the charge at Saint Laurent. But can you really rock a tiara with a t-shirt if you're not Kate Moss?
Worn low on the brow over flyaway locks and dubbed the "grunge tiara", Saint Laurent tweeted that its bejewelled spring/summer 2016 headpiece could "be worn with anything". The accompanying ad campaign sees the tiaras paired with metallic slip dresses, fur coats, camouflage jackets and wellies. A world away from the formal headpieces worn by royalty, Slimane repositions the tiara as a wear-everywhere statement for those who want to channel a dishevelled, Mossy-at-Glasto vibe. In fact, the campaign brings to mind Mossy in a t-shirt and tiara in Craig McDean's March 2008 shoot for British Vogue, looking as though she'd just rolled out of bed and reached for her crown jewels; or Georgia May Jagger rocking Vivienne Westwood's grand Gainsborough tiara along with bed-hair for S/S13. But will everyday tiaras catch on outside the fashion realm?
"They can make a real statement yet not cost a king's ransom."
"There's a tiara boom today," says London jeweller Theo Fennell, who has created a tiara topped with a detachable diamond-encrusted bee, along with the elegant Waterlily style featuring a 2.06-carat Forevermark diamond. "There is such a wide spectrum of people wanting tiaras now that they come in every shape and size, from costume jewellery to diamond crowns. They needn't be hugely complicated and only wearable on grand occasions; they can make a real statement yet not cost a king's ransom."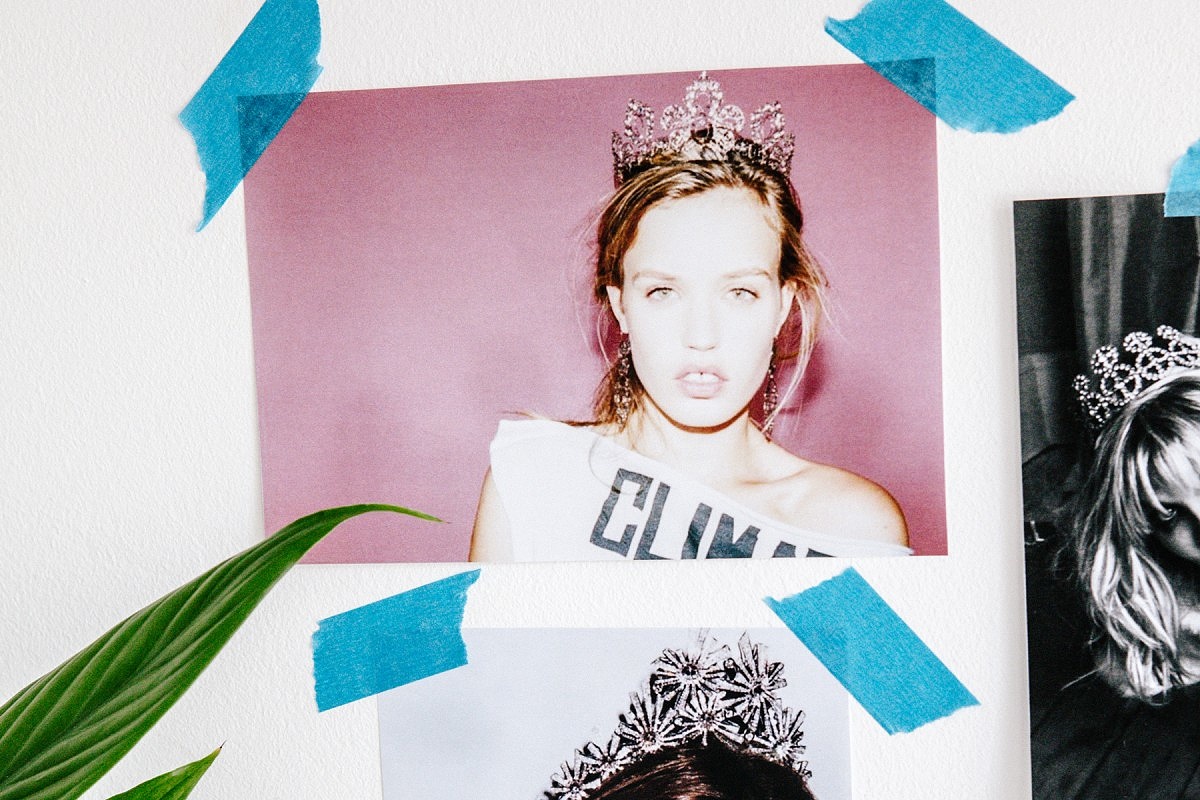 Georgia May Jagger for Vivienne Westwood SS13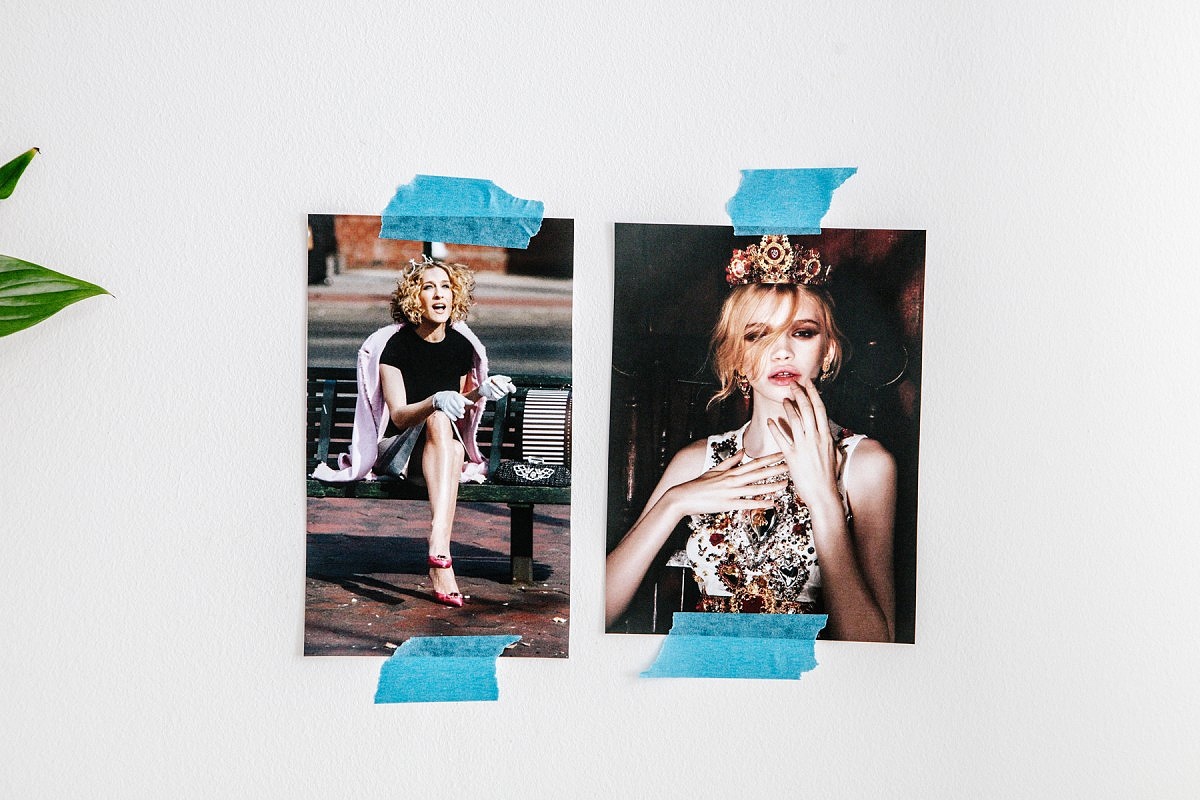 Carrie Bradshaw feeding the birds, Sex and the City, 2003 (left) Stella Lucia for Madame Figaro Japan (right)
Erin Morris, chief designer at David Morris, has also noticed a trend towards younger customers buying tiaras. Her own fixation started when she fell in love with a 19th century Greek motif tiara – she bought it to wear at a party 10 years ago and now rocks it casually with jeans and leather. She went on to design a whole range of feminine, floral tiaras for David Morris, often featuring the brand's signature rose-cut diamonds. "They look more like headbands than traditional tiaras," says Morris, adding that they sell mainly to Middle Eastern clients. "Tiaras are spectacular for a wedding day, but they should be able to be worn afterwards too. Easier-to-wear styles enable that; they can be worn to a dinner party with tousled hair and a beautiful dress, but play down the other jewels." Alternatively, make like Carrie Bradshaw and pair a tiara with a pair of white gloves and princess-pink shoes for bird-feeding in the park.
The fact that uber-fashionable department store Dover Street Market included Edwardian and Victorian tiaras in its first drop of vintage jewels from Bentley & Skinner, stocking them alongside its roster of fashion-forward jewellery, is a sign that tiaras are making the shift from stately banquets to fashionable soirees. "Having seen fashion stylists mix vintage tiaras with contemporary fashion, we decided to work with Dover Street Market," says Omar Vaja, director of sales at Bentley & Skinner. "DSM is edgy and very different from our traditional approach, but the tiaras have generated a lot of interest from its young, stylish clientele."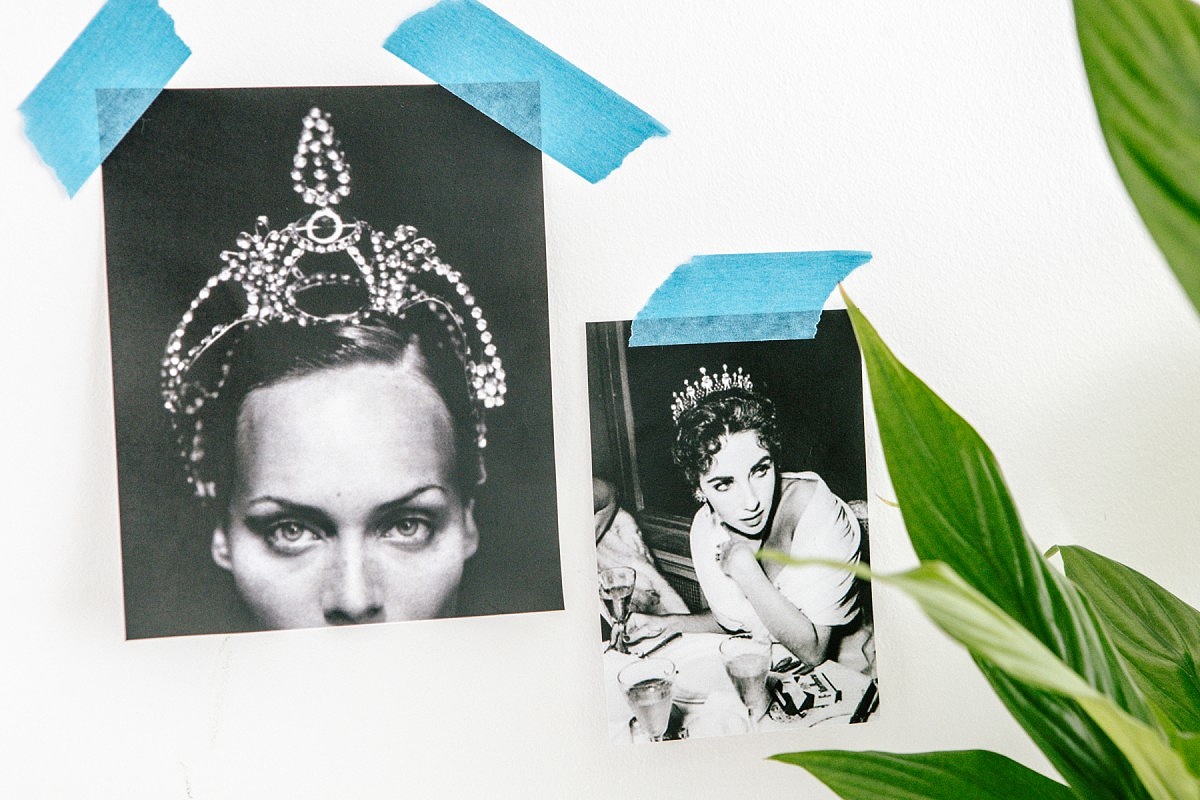 Amber Valletta by Paolo Roversi (left) & Elizabeth Taylor, Cannes Film Festival, 1957 (right)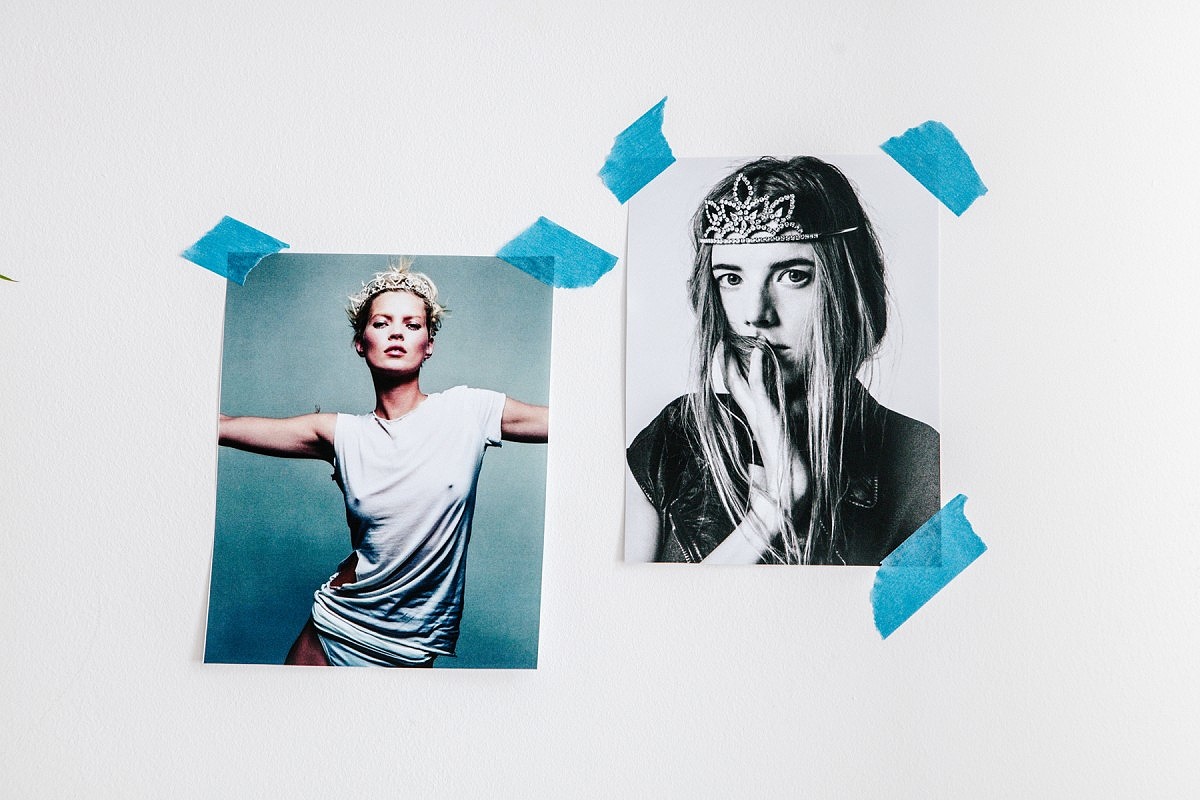 Kate Moss, Craig McDean for Vogue UK, 2008 & Agyness Deyn for Saint Laurent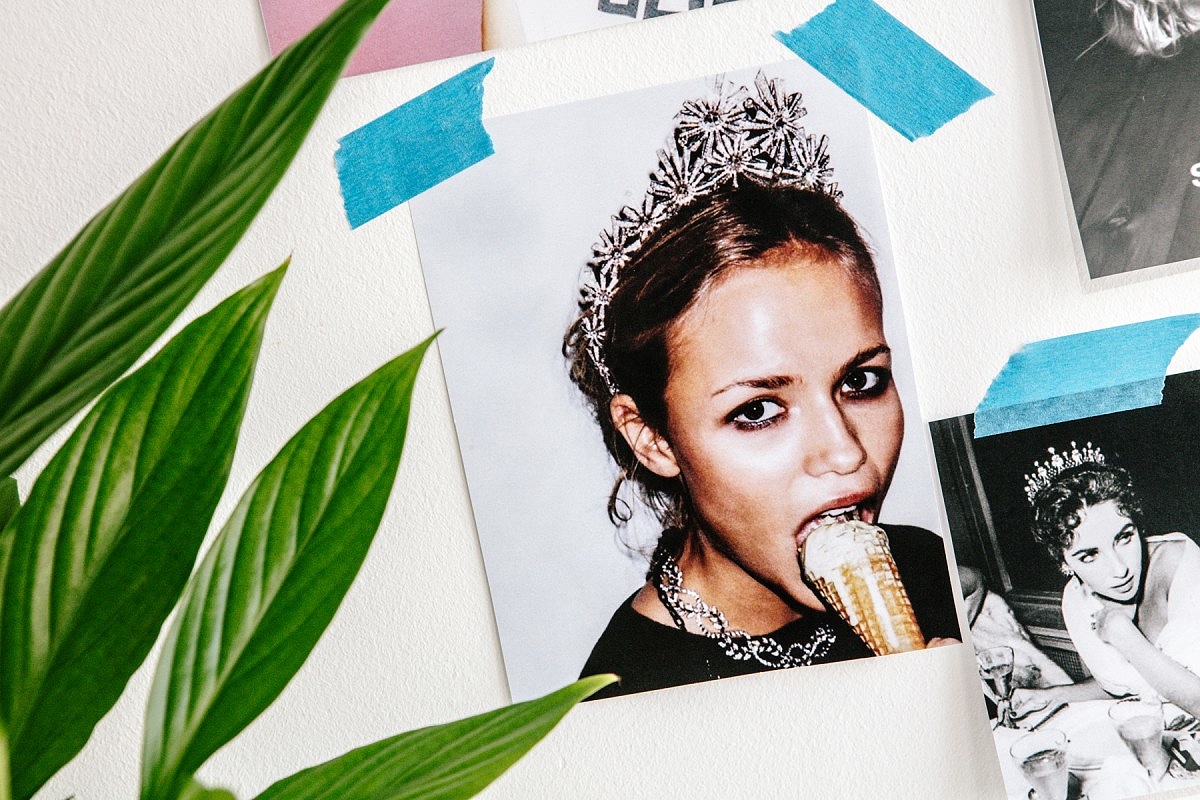 Natasha Poly for Vogue Paris, 2005
Even the original purveyors of royal headpieces are moving with the times. Chaumet, the Parisian house which has created over 2,000 tiaras in its 235-year history, continues the tradition, producing a new one with each collection. From the multi-coloured insects playing a game of hide and seek between diamond cobwebs in the Attrape moi si tu m'aimes tiara to the explosion of diamonds replicating a feather in the one-of-a-kind Frisson headband, these playful contemporary designs hark back to a traditional trend which has now made its way from Place Vendôme to Saint Laurent's edgy Left Bank.
Whether a costume jewel to top off your festival outfit or a dripping-in-diamonds design, Theo Fennell sums up the tiara's enduring appeal thus: "Tiaras literally crown an outfit. There can be very few girls (and some boys) who haven't put on a tiara from the dressing-up box and imagined a Cinderella moment."
Our favourite tiaras for everyday (or special occassions!)