Dear Mom, it's been 17 years…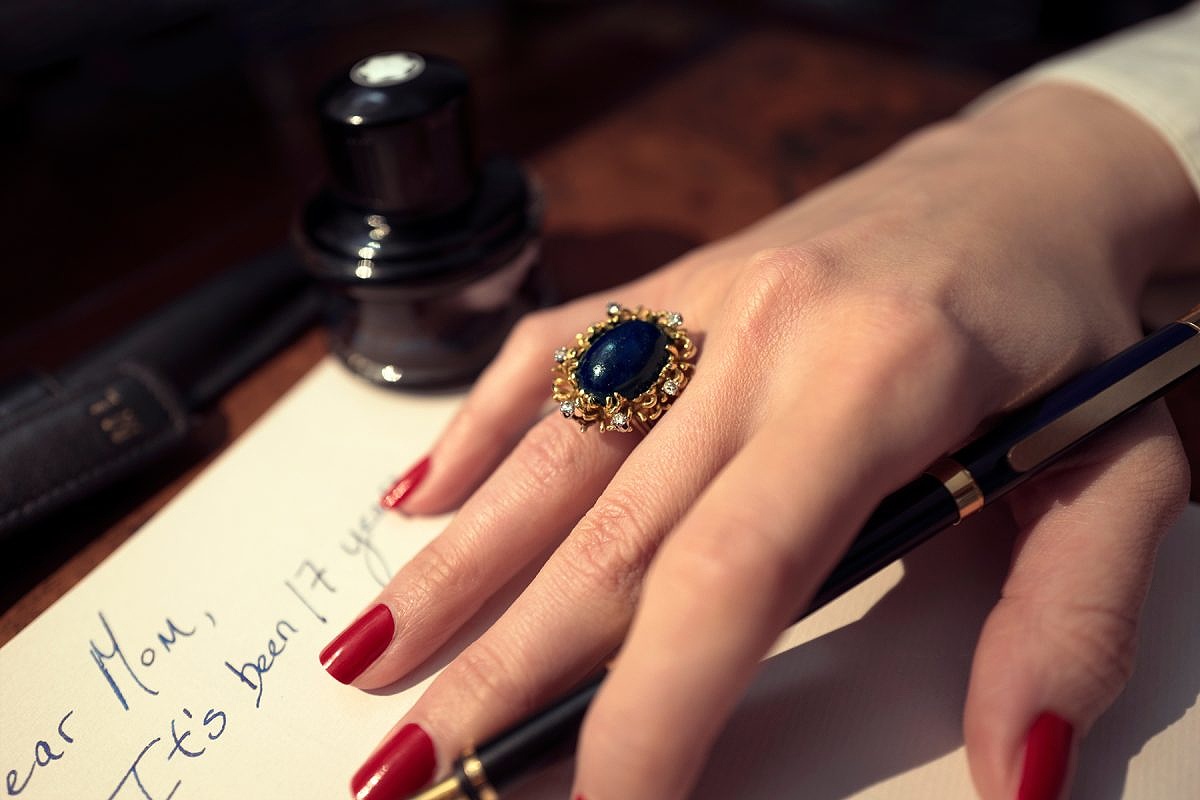 Occasionally I'll catch a glimpse of myself in a mirror, and it's her face, not mine. I seem to resemble my mother more with each passing year: a bittersweet honour.
The clothes, the shoes, the jewelry I used to pick out for her when we shopped together? I now choose those same styles and shades for myself. But it's really in the hands—my thin fingers and red nails, nearly identical to hers—and in this ring, where I see, hear, and remember.
I used to stare at this ring, glinting in the desert sunshine. The tiny flecks of pyrite in the lapis were stars in a miniature cabochon galaxy, as wondrous as the woman herself. And the rattle, the tiniest of rattles from the stone a wee bit loose in its setting—a sound that transports me right back to her side to this day.
I don't wear it everyday, but it has always brought me tremendous luck. My mother's Irish luck, her love, her warmth. I would trade it for the chance to have her back, but for nothing else.
– As told to INDTL by Author Ellis Pendens as part of our #INDTLstories on Instagram. Image of her mother's ring shot by her husband, photographer Flo Kohl.