Midi rings: why these cult styles are here to stay
Midi rings, phalanx rings, fingertip rings – they go by many names and were first worn in the 15th century but one thing's certain: rings worn above the knuckle are here to stay.
Rihanna flaunted fingertips full of Lynn Ban's sparkling jewels back in 2012, but their history extends far further. Portraits from the 15th and 16th centuries depict both men and women wearing above-the-knuckle rings. Used to signify social class (excusing the wearer from manual labour); the more the aristocracy wore, the better. So why the resurgence now?
"We have moved into a phase of more is more after less is more," says Ece Sirin, the Turkish designer behind Bee Goddess. Rooted in ancient symbolism, Bee Goddess's talismanic symbols appear as delicate, open midi rinds; diamond pavé arrows, stars or snakes designed to be stacked and combined. "Hands are very suitable for adornment – people use them for self-expression," the designer says. "If you dress your hands in the right way, they become art pieces – your own little installations."
They also become instant talking points – especially if they feature the bejewelled creepy crawlies that adorn Mexican jewellery designer Daniela Villegas's mid-finger rings. "Midi rings are conversation pieces," Villegas says. "It's possible to wear nine rings on each hand; you can mix and match and have a proper ring party. But even when you just wear one it's still fun and unexpected."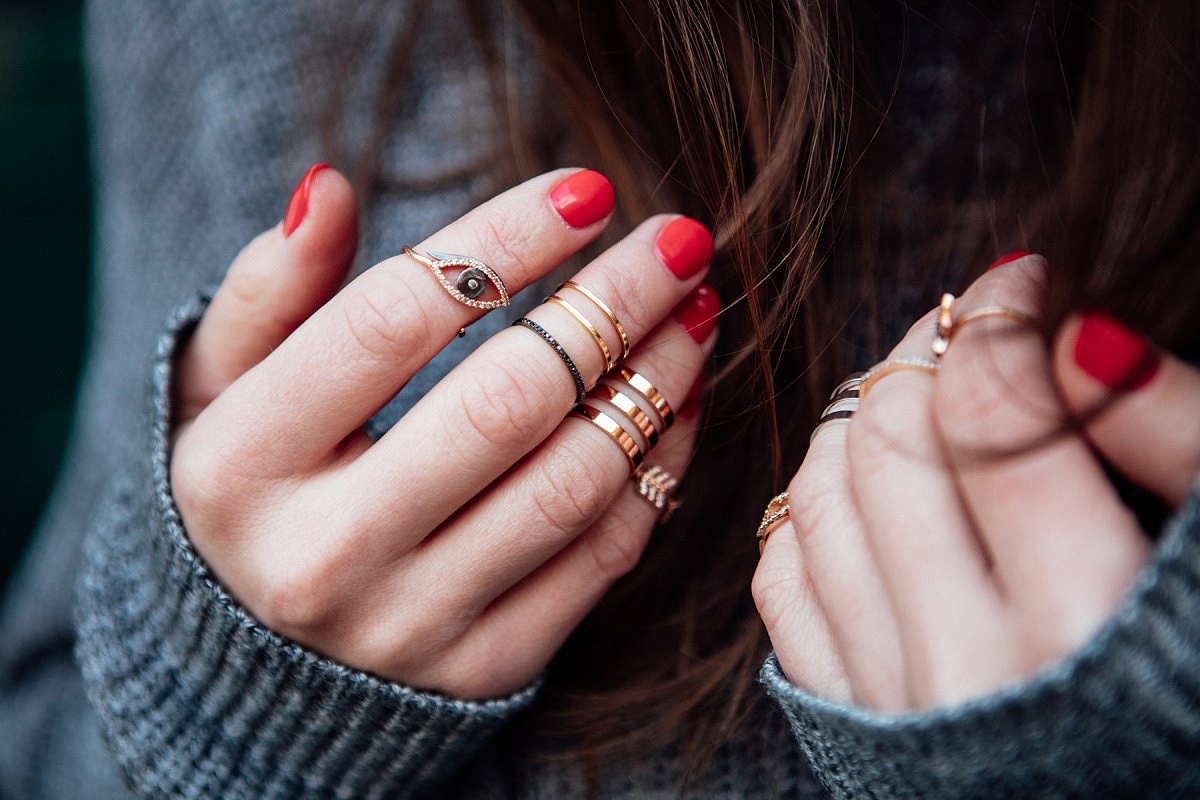 For Lynn Ban, the midi ring's appeal lies in creating the illusion of a full-finger ring but with none of the movement restriction. "I have always loved the look of a long ring but many of them are bulky, uncomfortable and not functional," she explains. "So I decided to design matching midi rings for my signature coil and chevron rings." When worn together, the result is a whole finger span of sparkle; the contemporary, edgier alternative to a traditional cocktail ring.
Even those with a more minimalist style have found ways to work the trend, sporting just one or two fine gold bands worn above the knuckle. That's the crux of the appeal: you can create a combination that's entirely your own.
"My Dot rings are like building blocks; you have the freedom to assemble them in many different ways," explains Delfina Delettrez, whose open phalanx rings take the form of delicate dots of diamond or coloured gemstones that sit, as if floating, like loose gemstones balancing between the fingertips. "There are so many different combinations, allowing your hand to look different each time."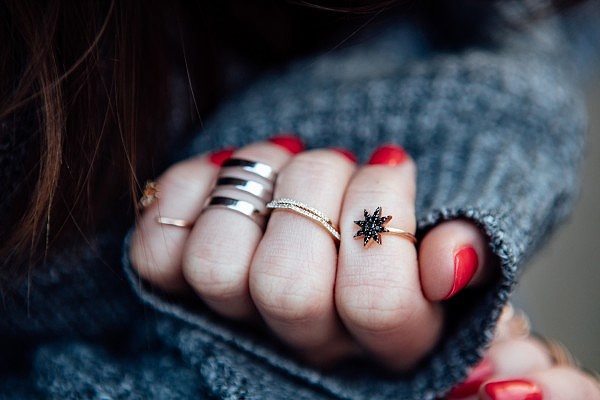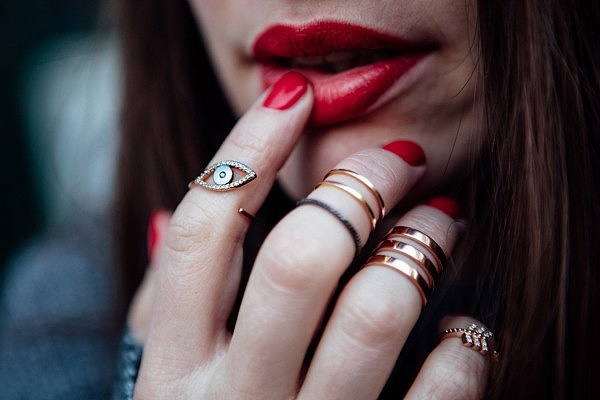 And there's meaning behind how you choose to stack them too. "When you adorn a certain area in your body you naturally focus on that energetic area," explains Bee Goddess's Ece Sirin. "The index finger is the Jupiter finger; emphasising it will bring out qualities of leadership and self-confidence. The middle finger is the Saturn finger; it emphasises what is right and wrong."
When it comes to getting the perfect fit, a word from the wise: "It should be not so tight that you can't feel your fingers, but if you feel scared of losing it then it's not tight enough," says Daniela Villegas. "A perfect midi ring should fit your pinky as well as the phalanx of your middle finger," adds Lynn Ban – and if it's advice good enough for Rihanna, who are we to argue?