The pieces your jewellery box needs
We're used to the concept of a capsule wardrobe – essentials that transcend trends.. And why not adopt the same approach to fine jewellery? Invest in key pieces for your jewellery box that'll last forever and, combined in different ways, up the accessorising ante in any situation. These are the jewellery staples every woman must own.
Everyday earrings
The fashion crowd are turning their earlobes into pin cushions thanks to an influx of fabulous fine studs and "huggies". From Hall Collection's mix n' match studs to Venus by Maria Tash's tiny hoops, these are the pieces you need never take off.
Fine stacking rings
There's no end in sight to the stacking trend so get your ring game sorted. Seek out a selection of delicate rings that complement without matching entirely. Alex Monroe's aptly-named "Teeny Tiny" rings are made for stacking, while Annoushka offers an eclectic range that makes it impossible to pick just one.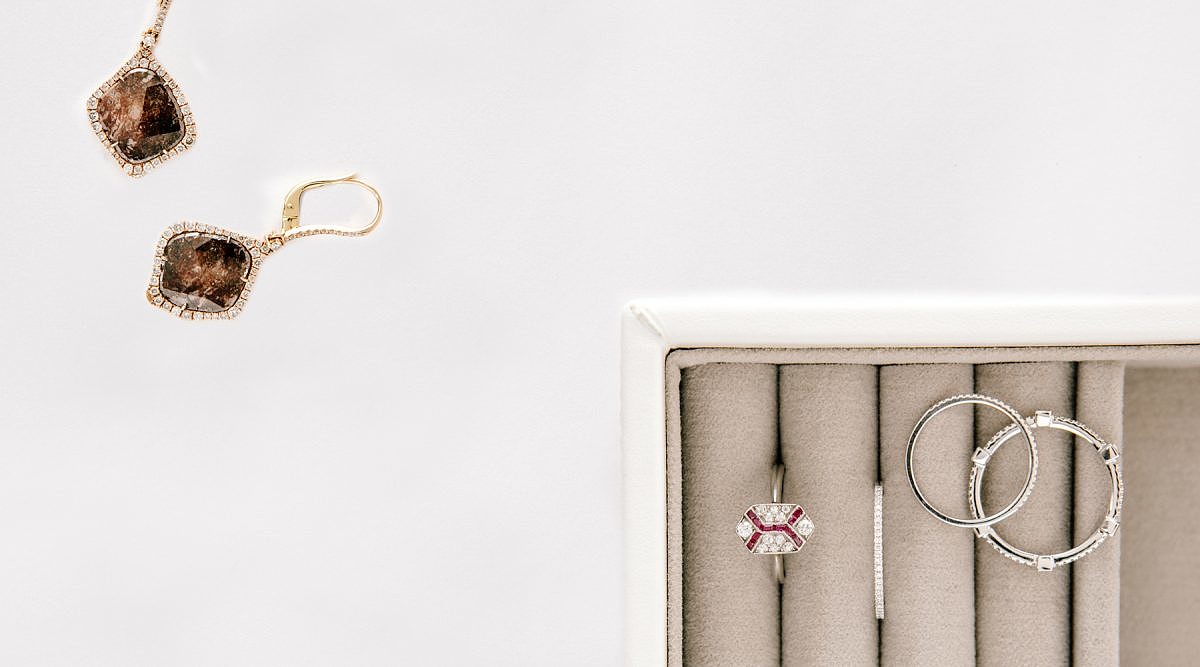 Layering pendants and bracelets
Some of the most stylish wrists and necks we know come laden with pendants, chains and bangles. Our ultimate neck party includes miniscule sparkly symbols from Sydney Evan, a brown diamond disc pendant by Georgina Boyce and Diane Kordas's genius new Amulettes which hold the scent of a loved one. On the wrist, alongside the classic Cartier Love bangle or Tiffany T, try Sarah Noor's geometric pyramids, accentuated with a few charms-on-chains from Rosa de la Cruz.
A standout cocktail ring
We love our everyday stackers but sometimes less is more and a single, knockout cocktail ring is all you need. Look to Stephen Webster for eye-catching, vividly-hued pieces or Bibi Van der Velden for unusual rings with a gothic edge.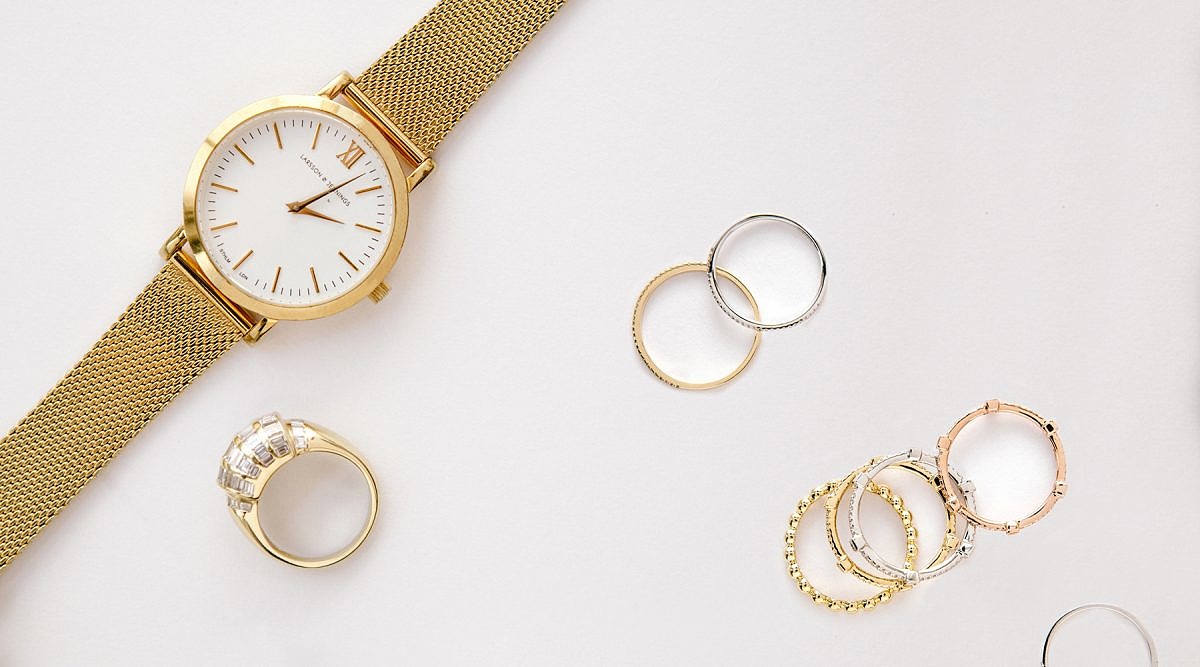 Show-stopping earrings
A pair of extravagant earrings is a failsafe weapon in your jewellery armoury for evening. Fernando Jorge creates breath-taking contemporary pieces; we love his new emerald Stream earrings at Harrods. Noor Fares signature winged earrings, featuring carved turquoise or moonstone, also draw admiring glances.
The classic watch
A watch that complements but doesn't compete with jewellery is a forever purchase. Chanel's beige gold BOY.FRIEND marries elegant lines with a chunky, borrowed-from-the-boys vibe, while with its art deco typography the Slim d'Hermès is a master class in pared-back beauty. Budget concerns? Try the ubiquitous Larsson & Jennings or new label Freedom to Exist.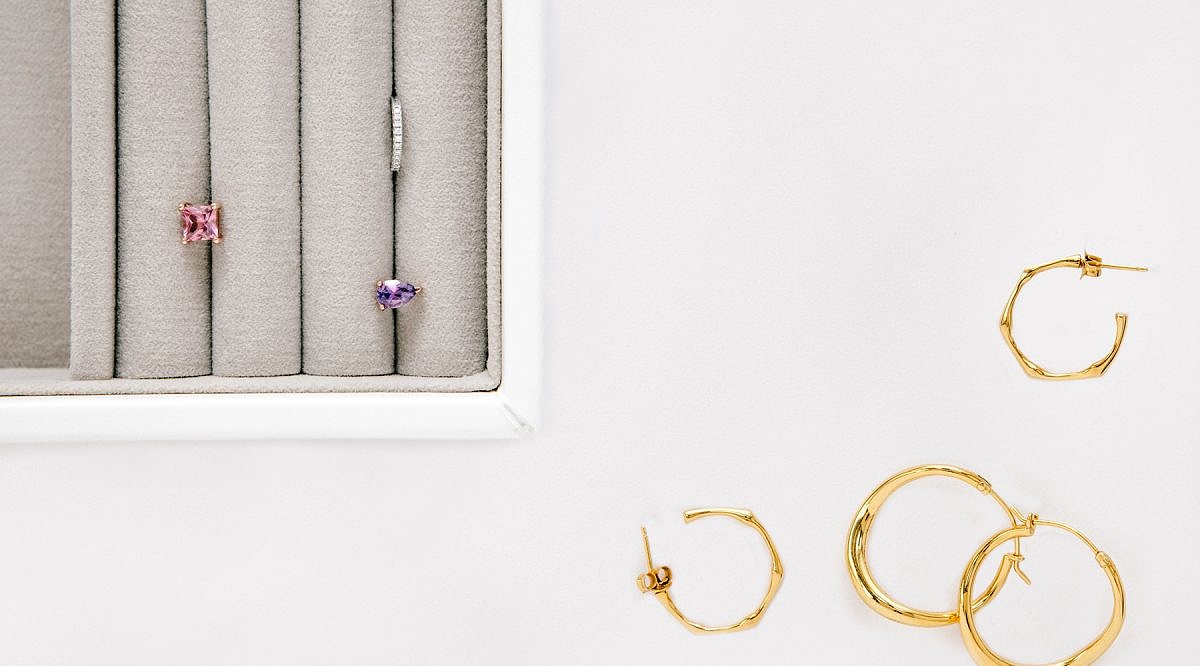 Elegant evening necklace
Whether a stunning diamond necklace or a classic string of pearls; your finest investment pieces may only come out on special occasions, but provide instant elegance when they do. Jessica McCormack's 51-carat diamond Rivière necklace is what lottery-winning dreams are made of; Larkspur & Hawk make more affordable options with semi-precious stones.
Everyday hoops
Every weekend wardrobe needs a classic pair of hoops for an off-duty vibe. Dinny Hall is the hoop master with a huge range in every size and colour, while we love Diane Kordas's rose gold pair; daytime staples which transform for disco o'clock via a striking line of black diamonds.
The heirloom
Not so easy to acquire but an indispensable asset in any jewellery box. From worn-down cameos to vintage rings, jewels passed through generations possess a charm and history that even the most spectacular brand-new bling can't equal. Haven't inherited any yet? Visit Bear Brooksbank or take a wander through Gray's Antiques to seek out a future heirloom of your own.