We first became familiar with the Parisian jewellery brand Yvonne Leon when we spotted Celia Azoulay, a Fashion editor at French Vogue, wearing some of Yvonne's rings during PFW. Yvonne's eye-catching designs develop from her desire to create fine jewellery with a modern edge without loosing sight of her antique-roots. We met Yvonne in her studio off Paris' prestigious Place Vendôme to find out a bit more about the brand.
How did you first get into jewellery design?
I studied fashion design but I have always been exposed to jewellery. I have family in both Paris and Canada who are in the jewellery trade. Their business is second hand estate jewellery.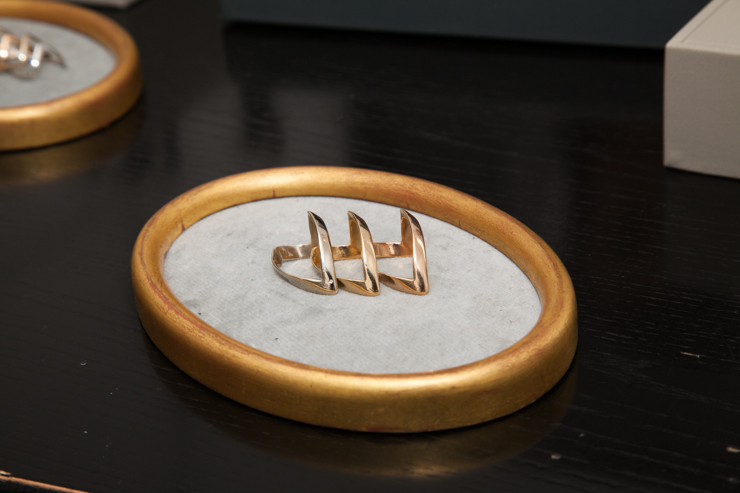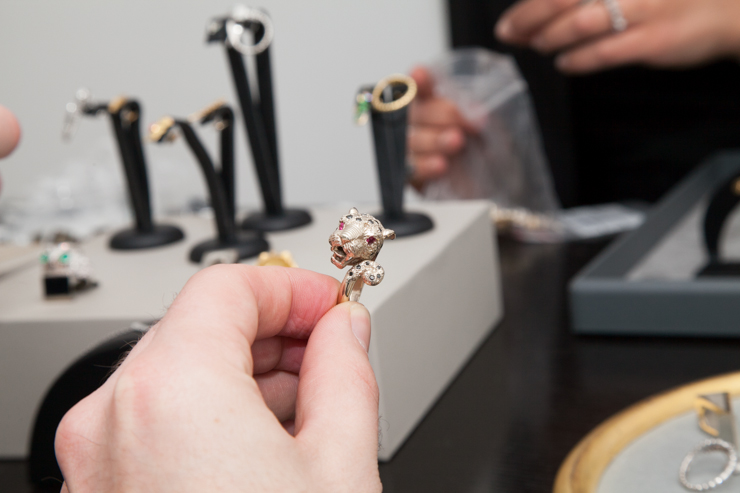 Why did you decide to start your own line rather than following in your family footsteps?
I wanted to create jewellery that I wanted to wear. All my jewellery is inspired by antique pieces that I buy from the markets. These are my starting points but I play with the design and colours to create something new.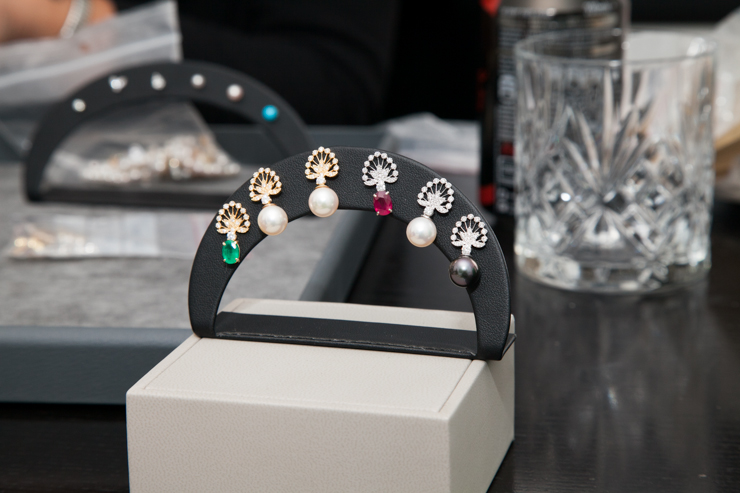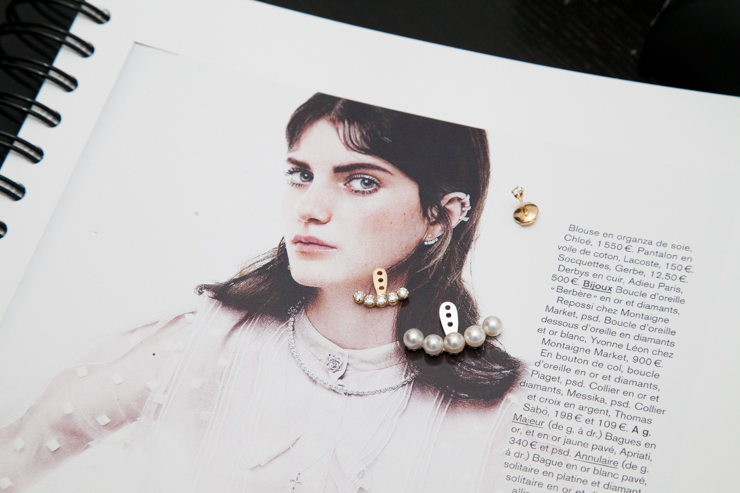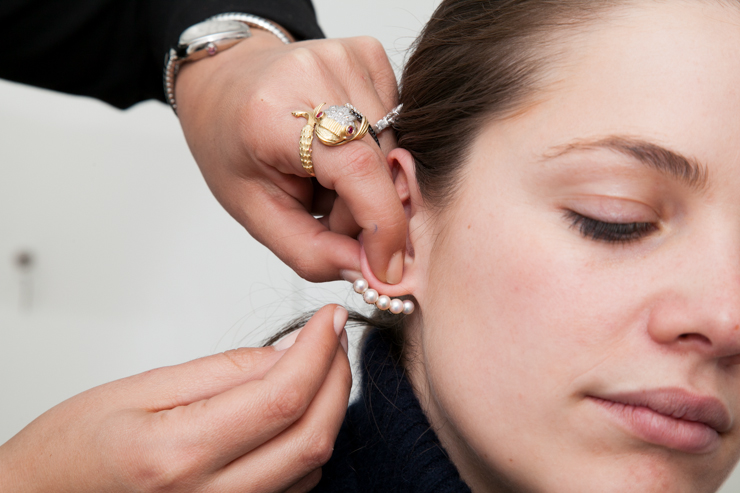 Pearls are quite prominent in your work and we have seen a particular trend for pearls at the moment – what do you think the reason for that is?
I have always loved pearls, I love the colour and form but I like them to be used in a modern way. For along time pearls have had a certain association with an older generation but recently designers have been removing that stigma by creating edgier designs.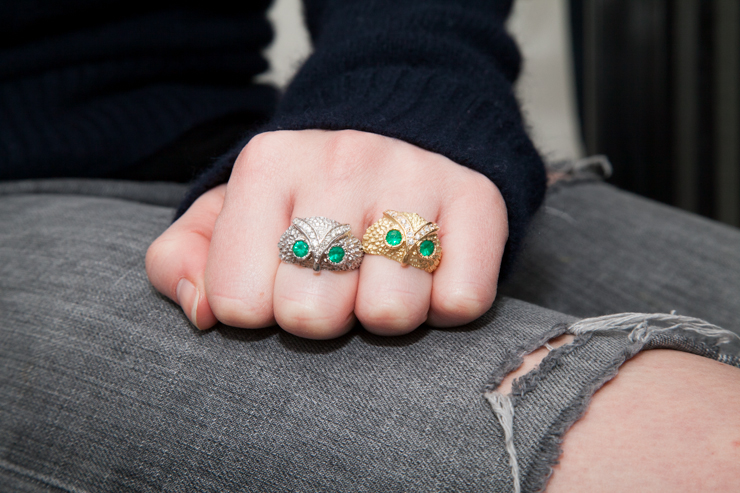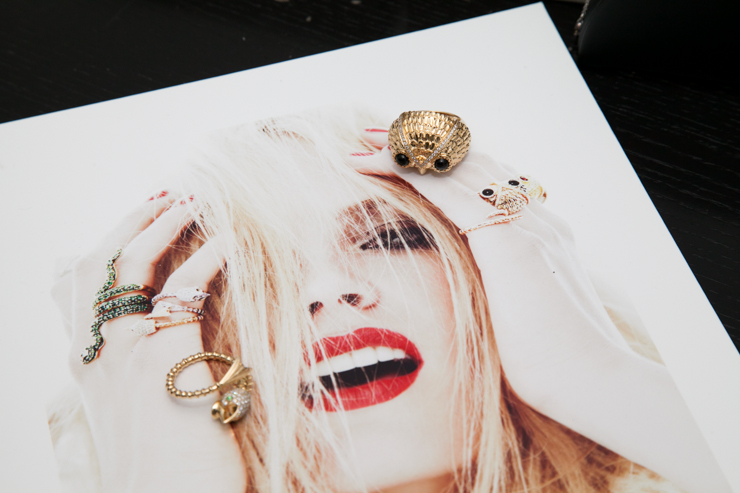 How would you describe the way you wear your jewellery?
It depends on what I am wearing but I like to mix everything. Animal motifs with graphic lines, stones with pearls, yellow with white gold. You can see this reflected in my latest shoot. It was all about mixing and matching the pieces.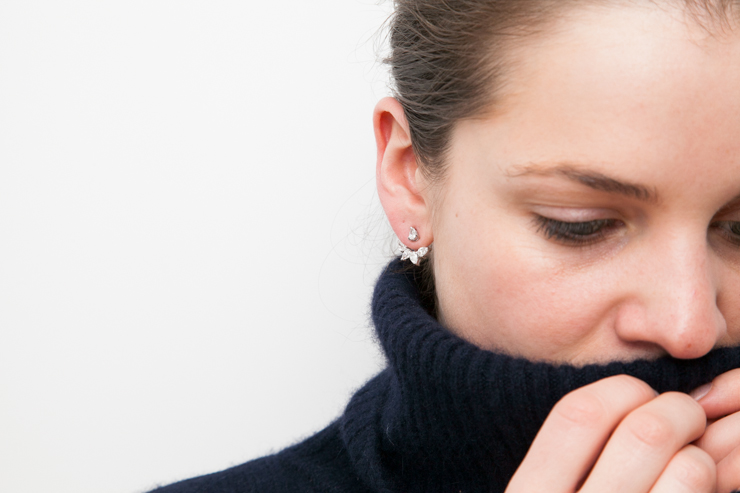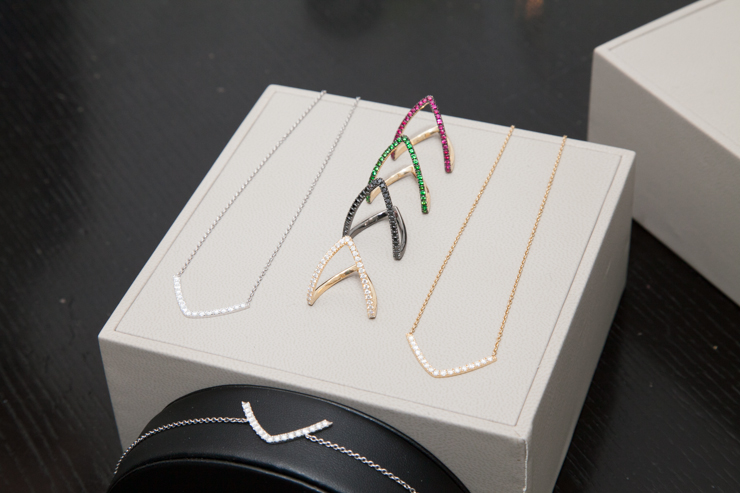 What is the culture for jewellery in Paris?
Parisian women are extremely elegant. They love to wear jewellery. They love colour. It is a focus for a lot of them.