Despite the fact that she has a jewellery box that would turn any self-confessed magpie green with envy, I have to admit I was never an avid reader of Leandra Medine's blog The Man Repeller.
But that changed this morning when I switched on my computer to post these pictures that we took of Leandra outside Milk Studios during NYFW. I went on her site to see if I could find out where her covetable collection of jewels comes from and it's taken me until now, five in the afternoon to start writing anything at all. Truly, I feel inspired and have laughed out loud several times whilst reading her blog. Several hours of Man Repeller (and her love of all things shinny) has converted me to avid reader and huge fan.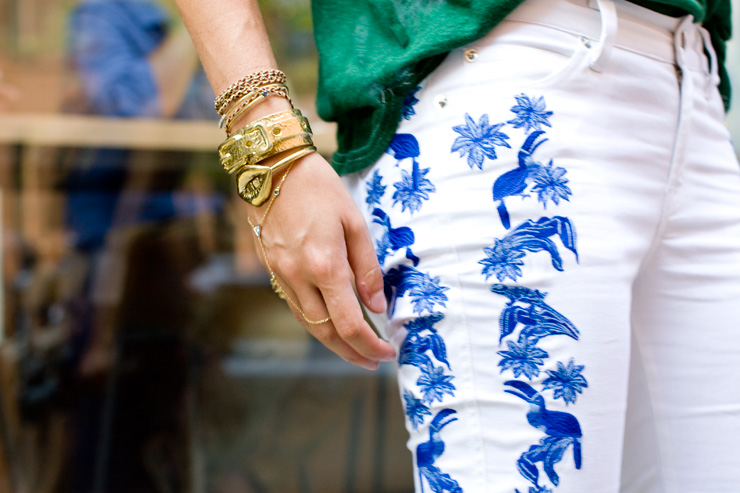 Famous for coining the term 'arm parties', (also referred to as gatherings, soirees, dinner dates, ragers or frat parties depending on what mood takes her) she "decorates her arms" by stacking bracelets together and Instagram-ing the results for her followers to see. Simple idea, but one that has gone viral; with fellow bloggers hash-tagging the term and tweeting their own 'parties' in response.
The arm party makes stacking your own jewellery simple. Take some inspiration from these parties spotted on the streets of London and New York and imagine the bracelets are your friends and your arm is the party. Match make your friends, sitting the ones that will get on best, together and if you are lucky enough to have loads of friends (bracelets), then the party will be different every time.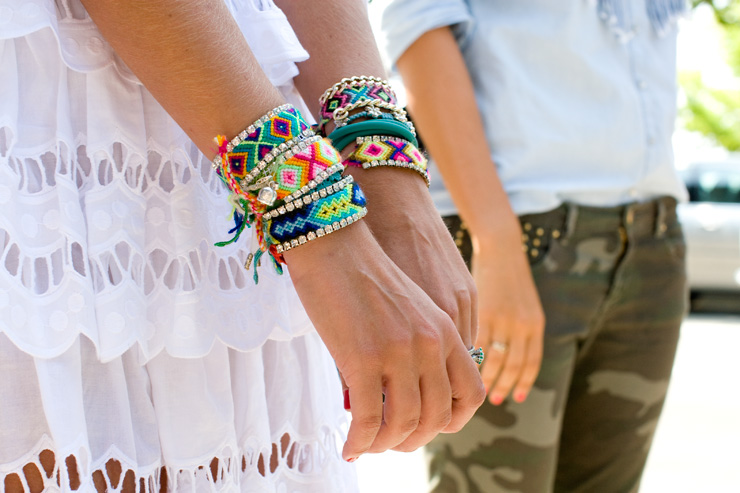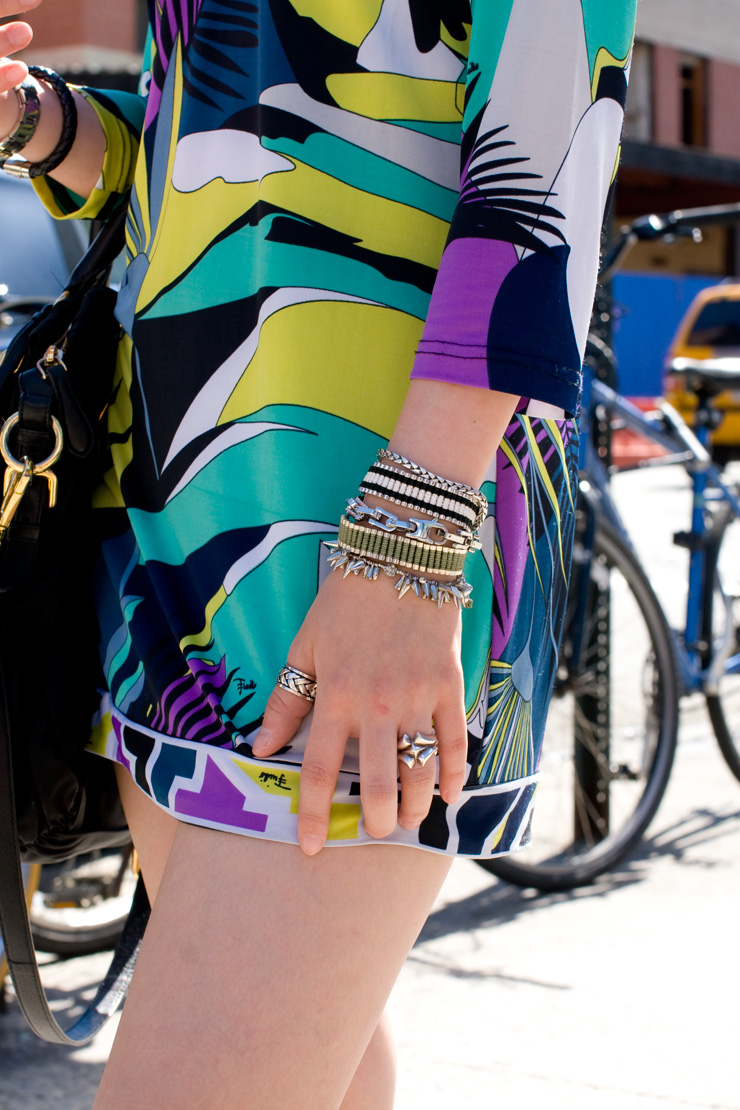 Let us know your thoughts in the comments section below and tell us whether you will be giving this trend a go.