Why statement jewels feel so right for now
Seasons ago we stashed away our statement necklaces, replacing them with itsy-bitsy chains and microscopic diamonds. But, big bold jewels are set to return…
Blame the recession, or the rise of 'self-gifting'. In recent years, fine jewellery's covetability has gone hand in hand with diminutiveness. Ultra-fine, barely-there jewels are affordable enough to layer, and subtle enough to wear every day. But eventually even the most artfully curated collections begin to look indistinguishable. And as fashion says farewell to minimalism, instead welcoming the eclectic aesthetic championed by Gucci's Alessandro Michele, we're also embracing larger-than-life designs - statement jewellery is back.
"After years of discreet minimalism women are now in a more playful mood," says French jewellery designer Elie Top. Having worked with Loulou de la Falaise at YSL and Alber Elbaz at Lanvin, last year Top launched his own fine jewellery line, rooted in the exuberance of his costume beginnings. "I like statement pieces that express personality. They reflect the women I admire: strong, independent, idiosyncratic and witty."
Parisian Charlotte Chesnais' first foray into fine jewellery features organic, oversized spirals in a mix of metals. "There is a lot of small, delicate jewellery on the market today, so I wanted to propose something different," she says. Her pared-back wardrobe of jeans and t-shirts proved the perfect canvas for experimental, yet practical, jewellery. "I want my jewellery to be super sharp and modern, but also comfortable: I need to be able to wear it while riding my bike!"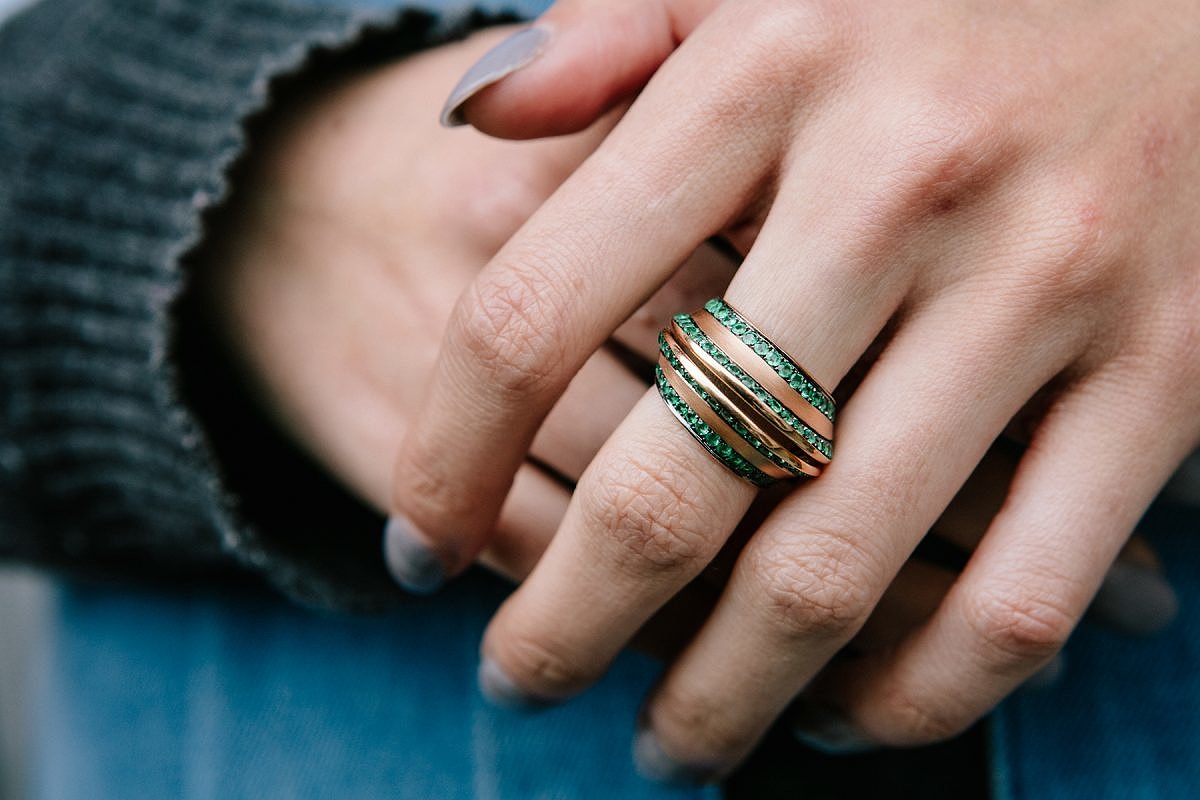 British jeweller Stephen Webster, known for his bold use of colour and shapes, also sees the market becoming fatigued by the layered look. "When we launched our collection with Net-a-Porter we expected the buyers to choose the entry-level jewellery, but instead they focused on the higher-end, the biggest pieces selling out within a few hours."
For Webster, bolder designs afford jewellers a greater platform to showcase their creativity and skills. "A single beautiful cuff speaks volumes compared to a compilation of bits and bobs. Nothing gives me more pleasure than producing a piece that's noticed from across the room."
For Dutch designer Bibi van der Velden, the growing popularity of her sculptural pieces also reflects modern consumers' concern for provenance and longevity. "People are very conscious of the heritage of the things they buy nowadays," she says. "This translates into their style. People will buy one big piece with a great story behind it rather than acquiring lots of little pieces without much thought."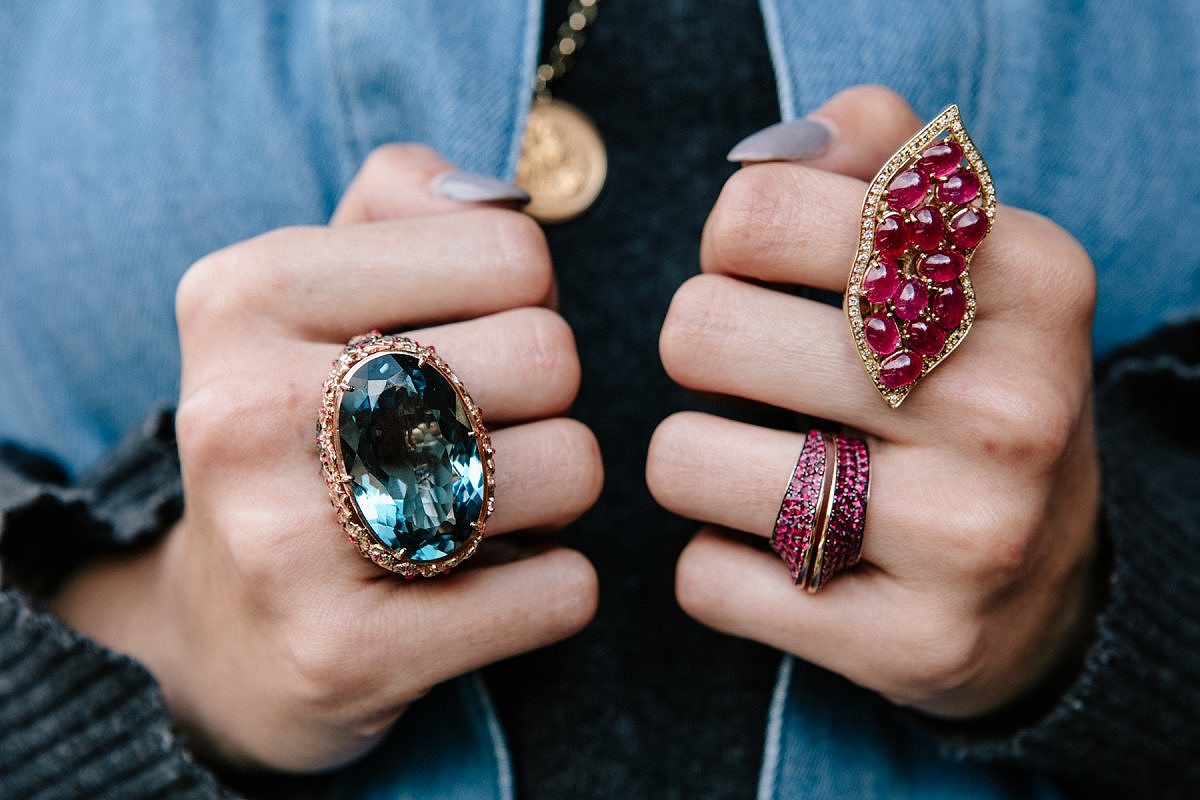 Look for designs that are guaranteed to spark conversation; take Bernard Delettrez's lip ring set with moving cabochon rubies or Lily Gabriella's split bold pavé rings. "Statement pieces allow women to showcase their unique personality and define their style," says Gabriella. "I'd say the bigger the statement, the better! Be bold!"
Joanne Ooi, the Creative Director of Plukka, who stocks a range of statement jewels has the final word. "Fashion these days is more individualistic than trend-driven, and wearing bold, individualistic jewellery is part and parcel of that phenomenon. I say "phenomenon" rather than "trend" because individualistic dressing is here to stay. "