A romantic mood took over SS16, reviving some of fashion's most timeless jewellery trends, including tiaras, chandelier earrings and chains.
Headbands
Headbands featured strongly on the catwalk and came in all shapes and styles. Diamante tiaras at Saint Laurent, preppy metallic bands at Chanel and flower covered headphones at Dolce and Gabbana. Worn over loose or low tied hair, headbands elevated even the most simple of outfits.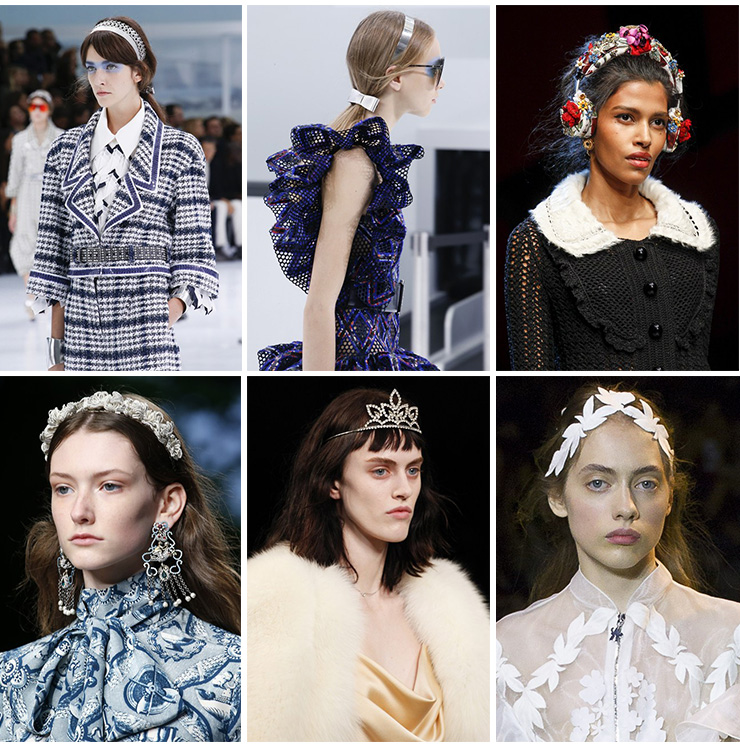 Chanel / Chanel / Dolce & Gabbana / Gucci / Saint Laurent / Moncler
Chains
It's all about the details, and we love it when those details are made out of chains! From the anklets worn over trainers at Calvin Klein, chunky linked earrings at Wang to the elaborate body chains at McQueen we can't get enough of this trend.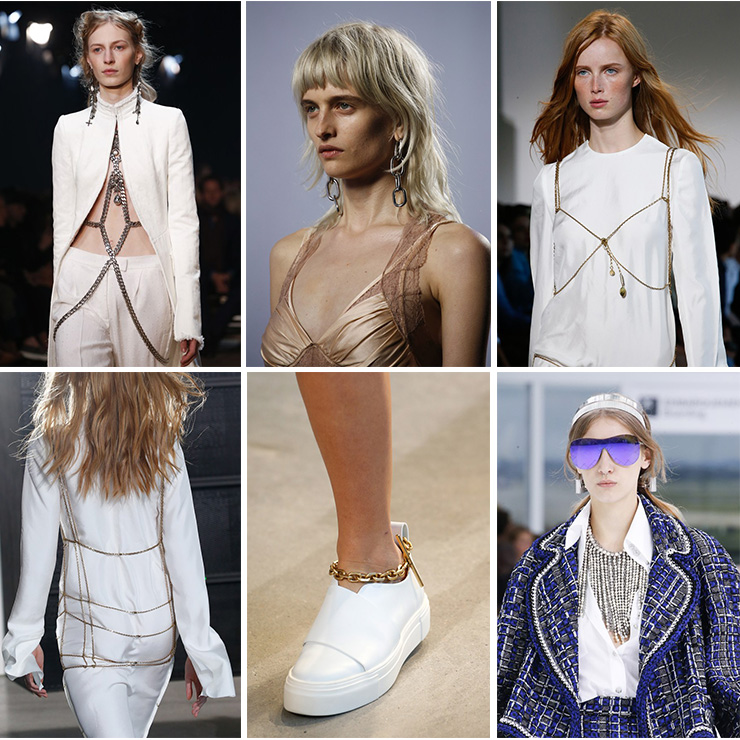 McQueen / Alexander Wang / Calvin Klein / Calvin Klein / Calvin Klein / Chanel
Chandelier earrings
This season, ears were hanging heavy. Traditionally Dolce and Gabbana and Marni have strong earring games but this year many more designers got creative with this trend. Salvatore Ferragamo accessorised his collection with a single pearl on a chain, whilst the Céline women wore graphic mismatched earrings. You may think these earrings are too heavy to wear but like the super high heel, we love it and can't resist.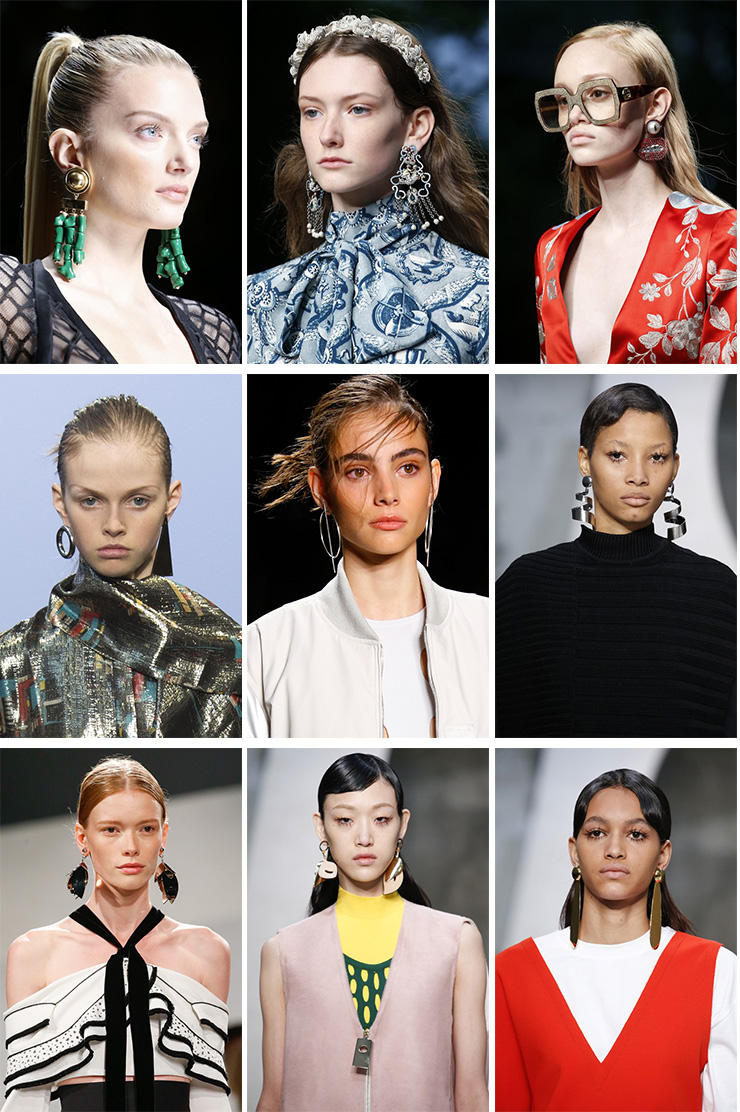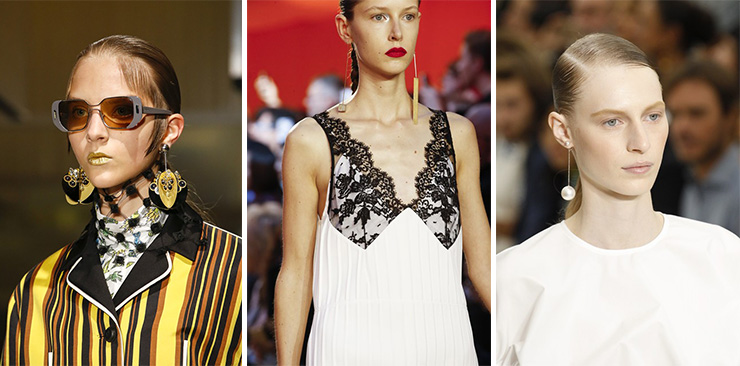 Balmain / Gucci / Gucci / JW Anderson / Rag & Bone / Marni / Proenza Schouler / Marni / Marni / Prada / Celine / Salvatore Ferragamo
Chokers
Once again chokers took fashion week by storm. From the minimal at Dior and Armani to the more elaborate at Chanel and Balmain, chokers added an edge to feminine tailoring and romantic designs. An continuation from AW14 and SS15 where we also saw this trend.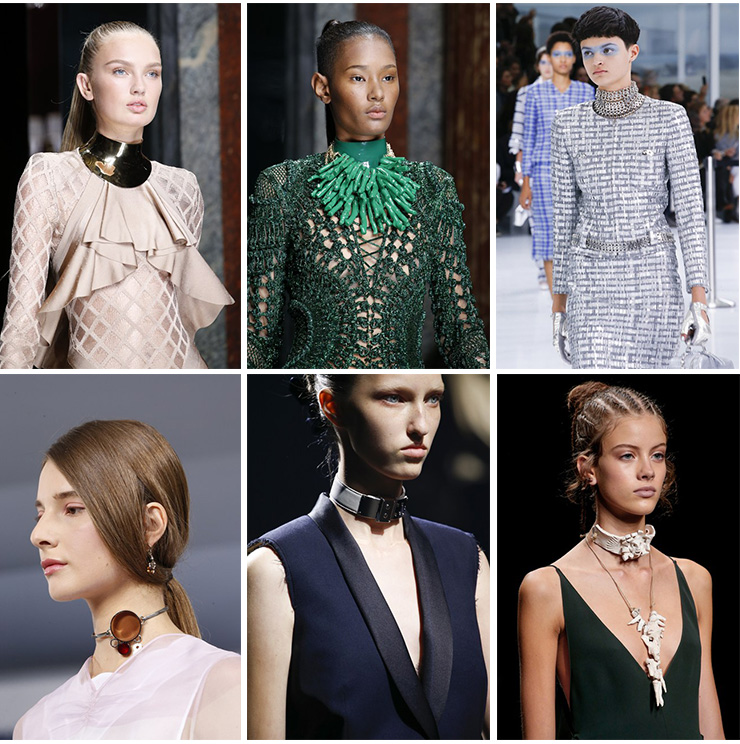 Balmain / Balmain / Chanel / Dior / Lanvin / Valentino
Face jewels
The prize for the biggest statement of all goes joint to Givenchy and Dion Lee for their face bling. Whilst Givenchy completely covered the face in jewels, Dion Lee collaborated with Australian jewellery brand Sarah and Sebastien to create a metal wire went from the forehead to the chin.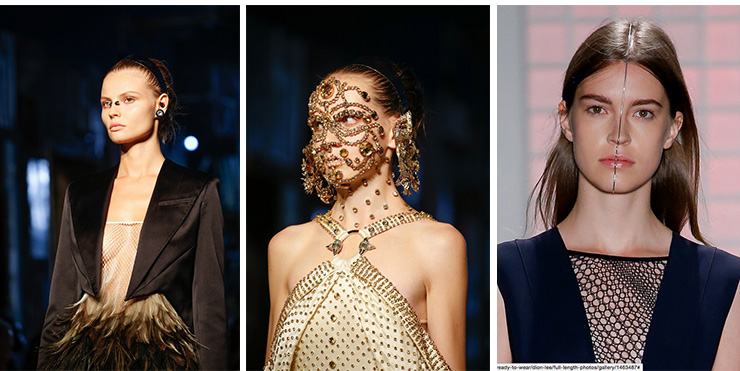 Givenchy / Givenchy / Dion Lee
ALL IMAGES VIA. VOGUE