The model and DJ who is a self-confessed jewellery junkie
Meet Zara Martin, the TV presenter-slash-model-slash-DJ who at this time of year can be found behind the decks, at the most VIP of fashion parties & events.
And when she's not DJ'ing for fashion houses such as Chanel, she's designing bejewelled headphones for Skinny Dip X Topshop or busy being an ambassador for the collaboration between jeweller Monica Vinader and Charity Women for Women.
During the calm before the London fashion week storm, we visited Zara at the flat she shares with her fiancé and a taxidermy wart-hog named Borris. A jewellery junkie after our own heart, Zara believes 'more is more when it comes to jewellery'. Here she tells us why…
How would you describe your jewellery style and how does it compliment the clothes you wear?
I love to layer my jewellery. It doesn't matter if it's costume or fine, it's a great way to express your style. I'm pretty basic with what I wear every day, but I always have a ring on every finger.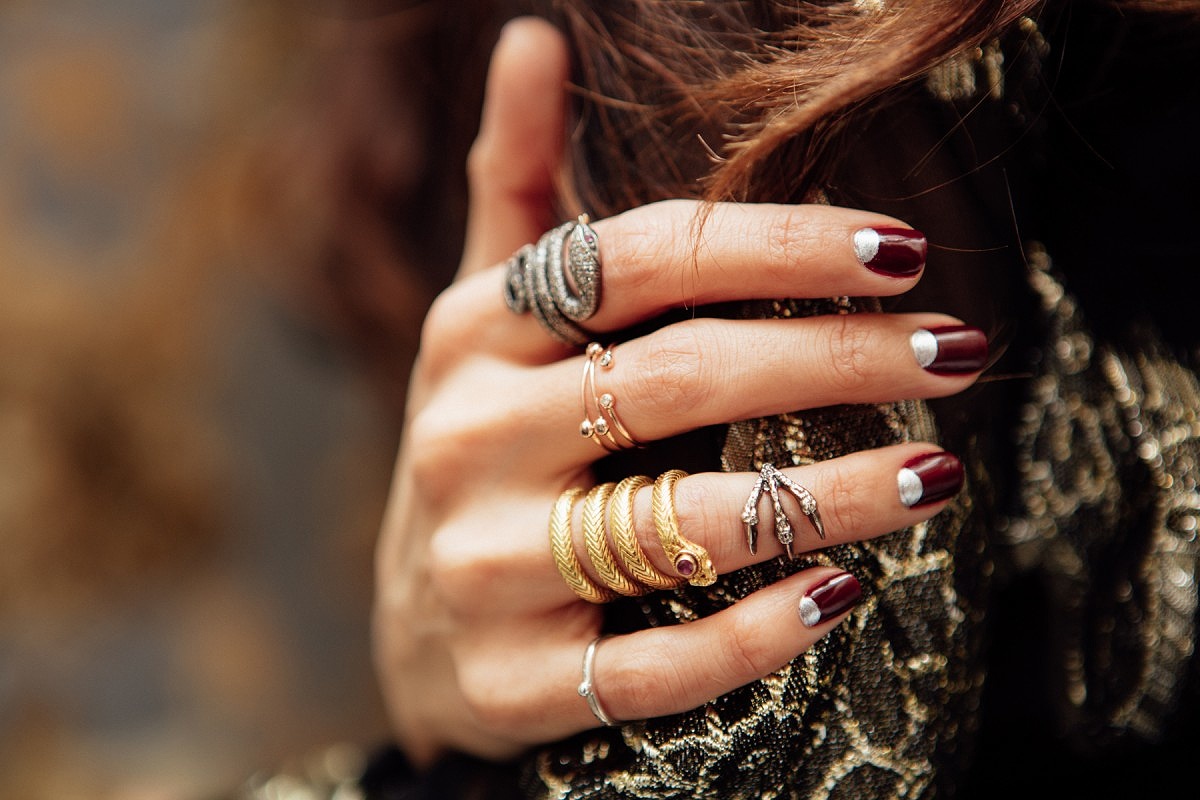 Vintage snake rings by Amrapali, Talon midi ring by Pamela Love & Etoile diamond rings by Aurum & Grey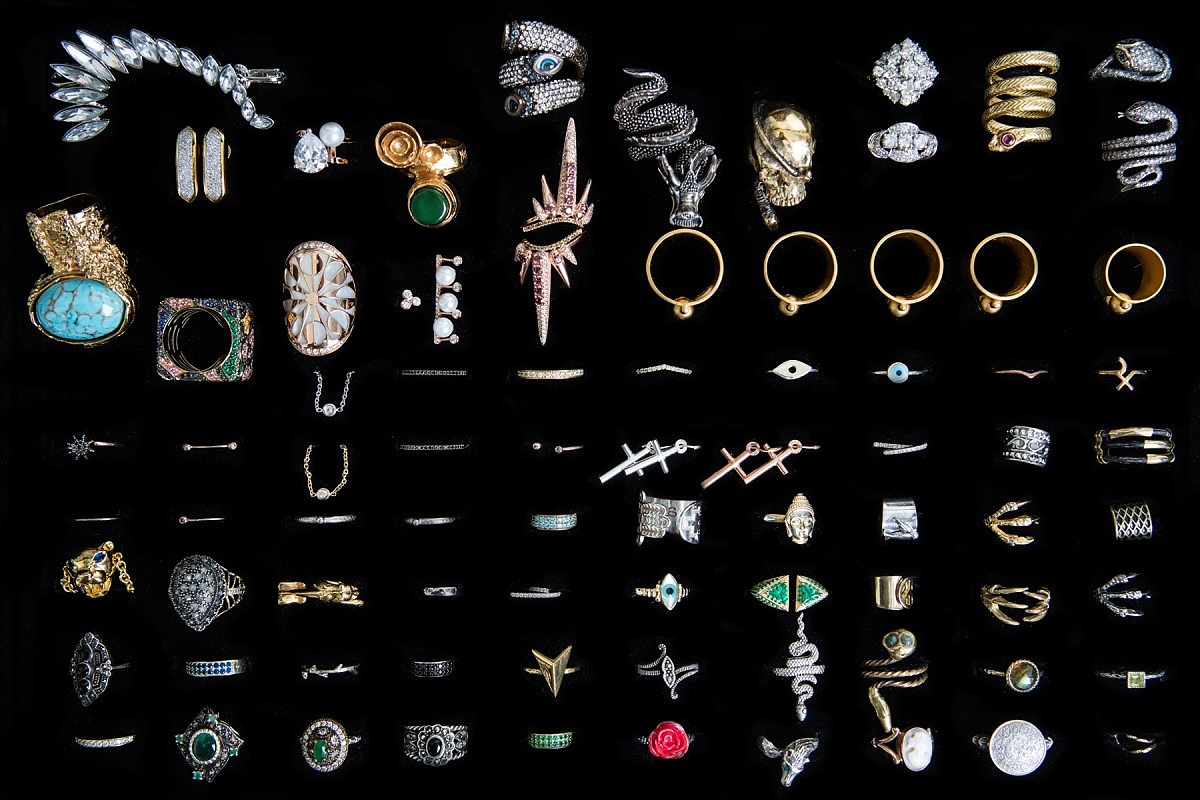 Zara's jewellery box
There are a few themes in your jewellery box such as snakes, talons and evil eyes. Tell us why you are drawn to these particular symbols.
I'm really interested in talismans and their significance. My hand cuff tattoos are the hamsa hand - one up, one down - which are symbols of good luck and protection. I also wear my Aurum & Grey bracelet to ward off the evil eye, the Bee Goddess Venus star ring for love and their Sword Of Light necklace to remove obstacles.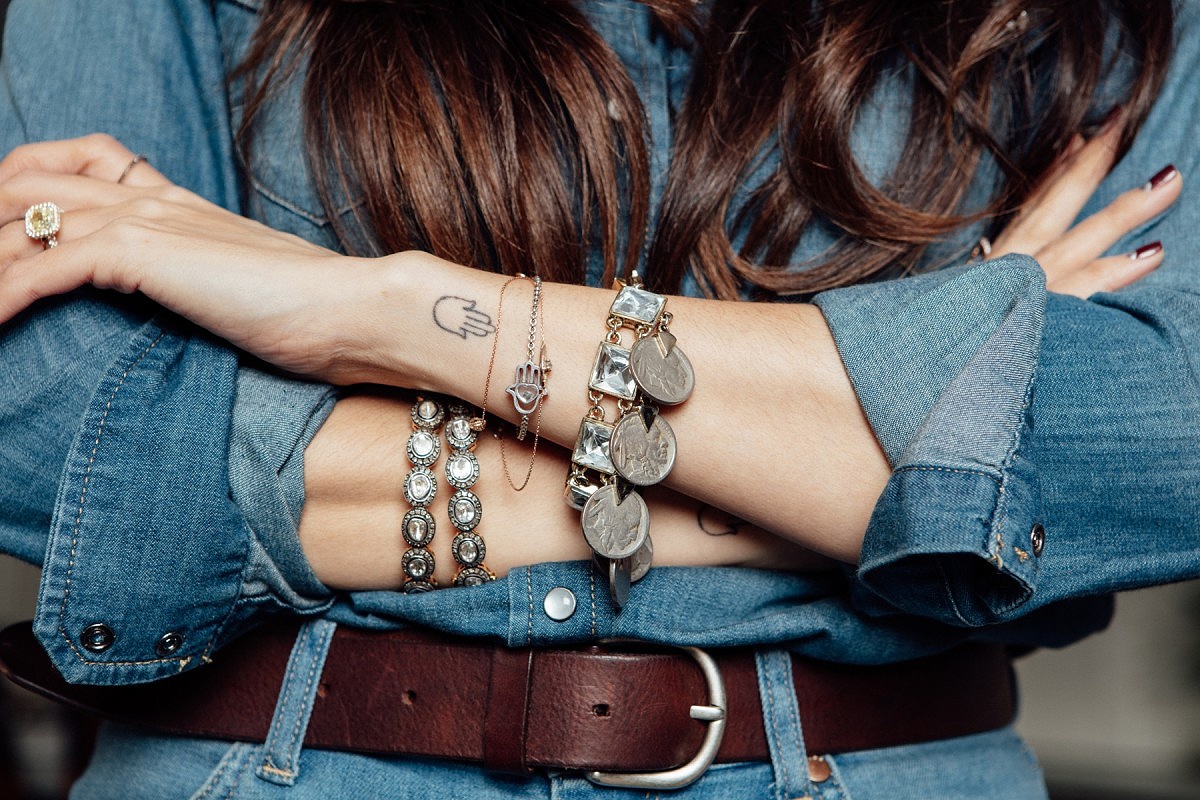 Hamsa hand bracelet by Chopard, Evil Eye bracelet by Aurum & Grey
What is the most sentimental piece you own?
My engagement ring! It's a one off which my fiancé is very happy about!
What is your earliest jewellery memory?
Giving my mother's favourite diamond earrings to my nursery school teacher as a present. I was 3 years old. My teacher was kind enough to give them back to my mum who had turned the house upside down looking of them!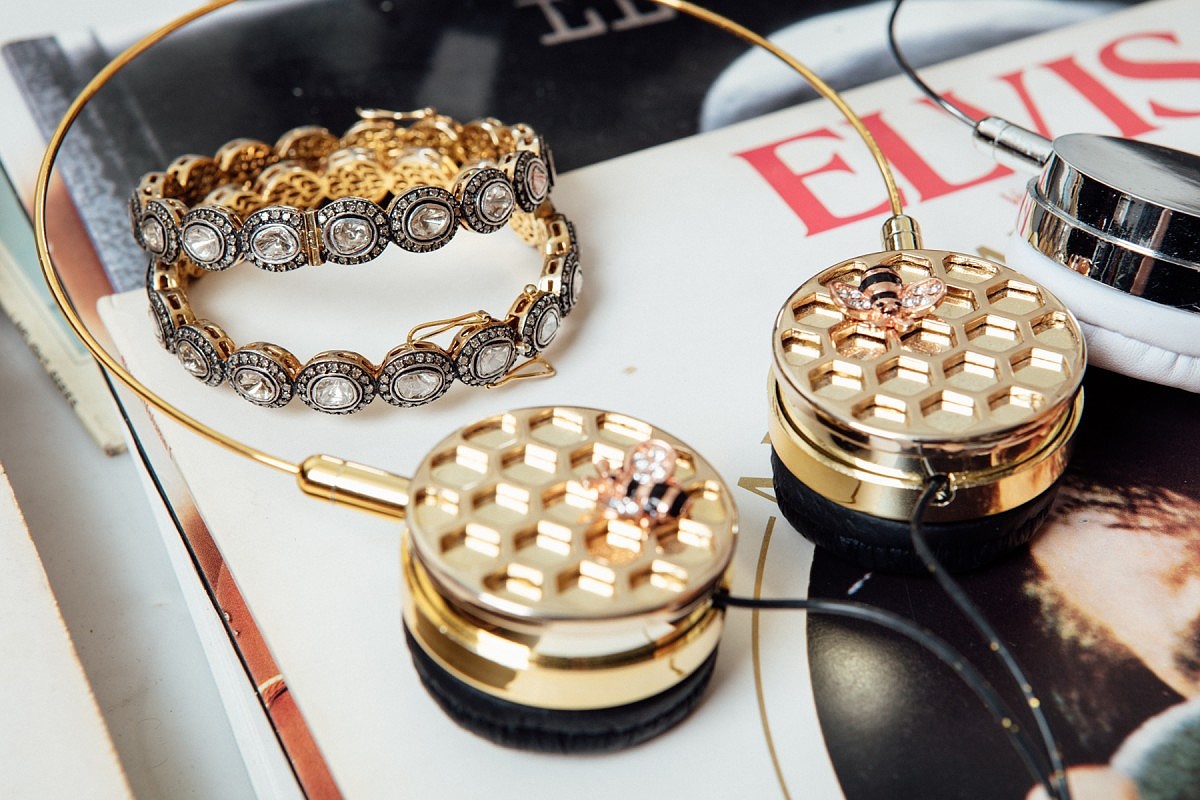 Slice bracelets from XIV Karat
What was the inspiration behind your headphone collaboration with skinny-dip? Did you take some inspiration from the jewellery you own?
For the latest styles - definitely. I've always been a magpie and thought if I have to wear headphones every day, then my ears could do with a little more sparkle!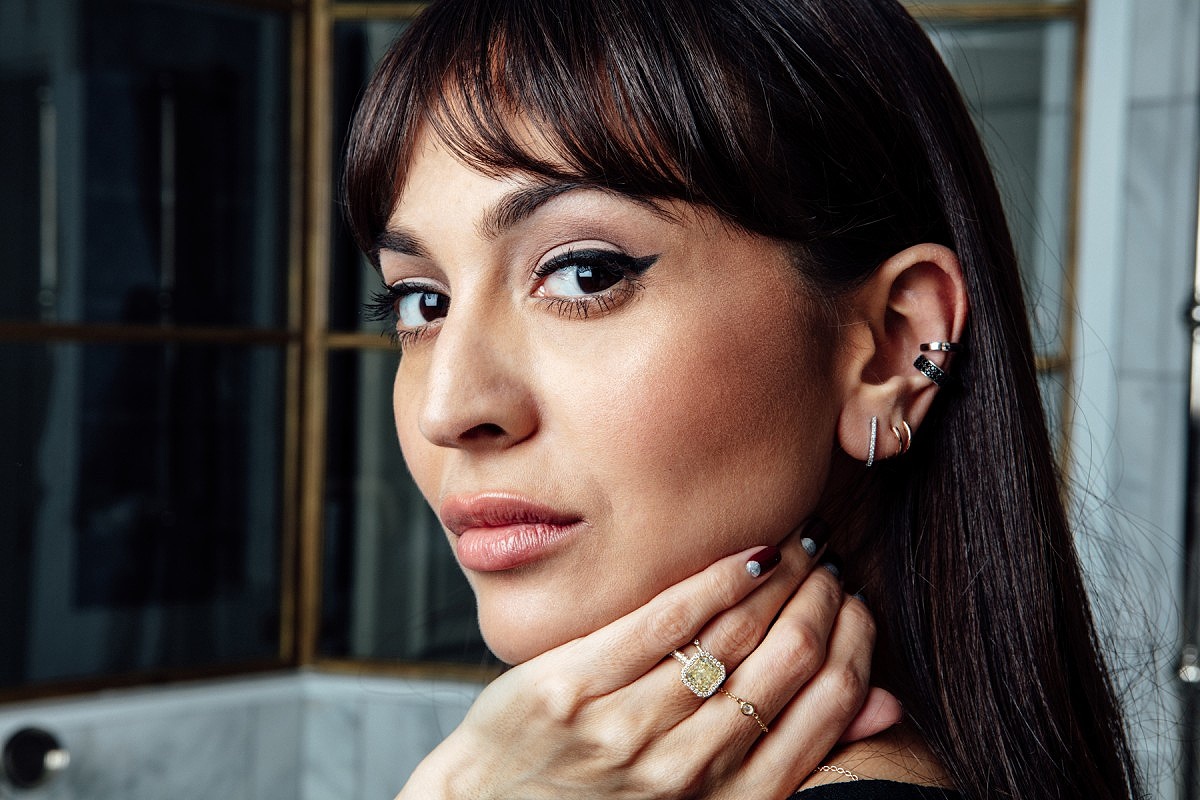 Engagment ring by De Beers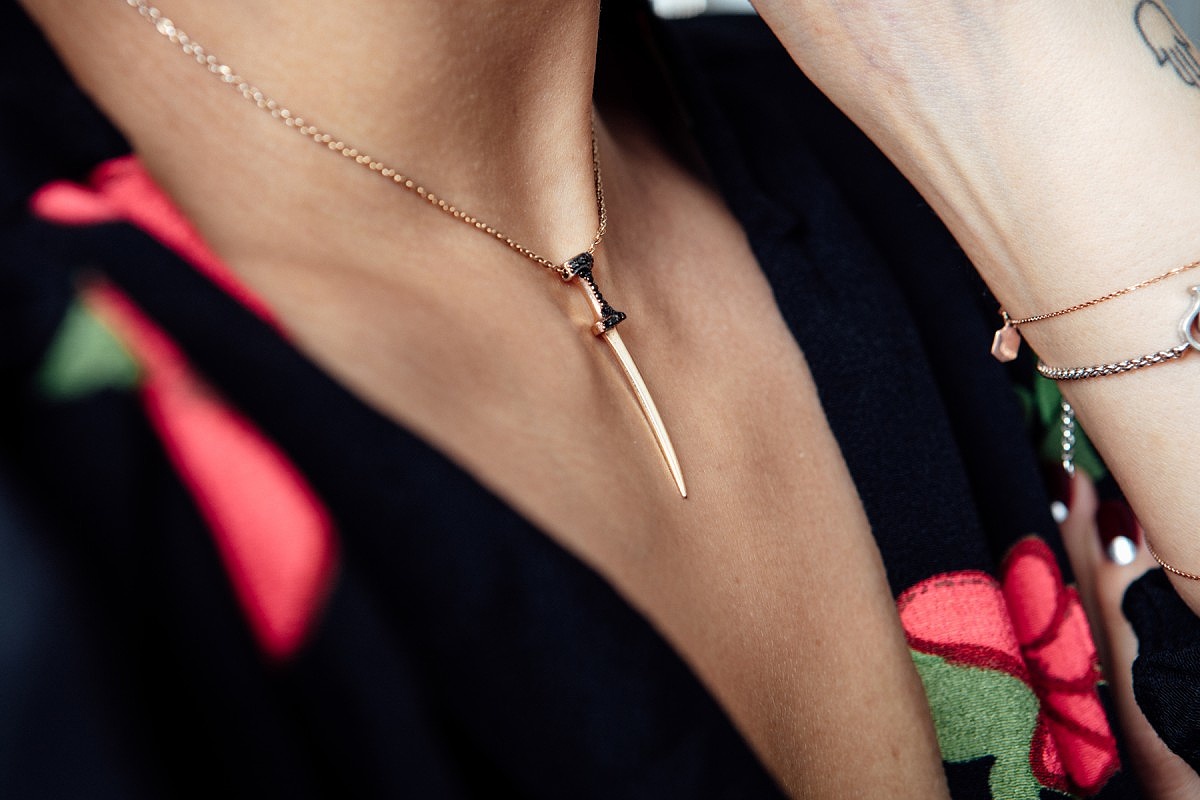 Sword pendant by Bee Goddess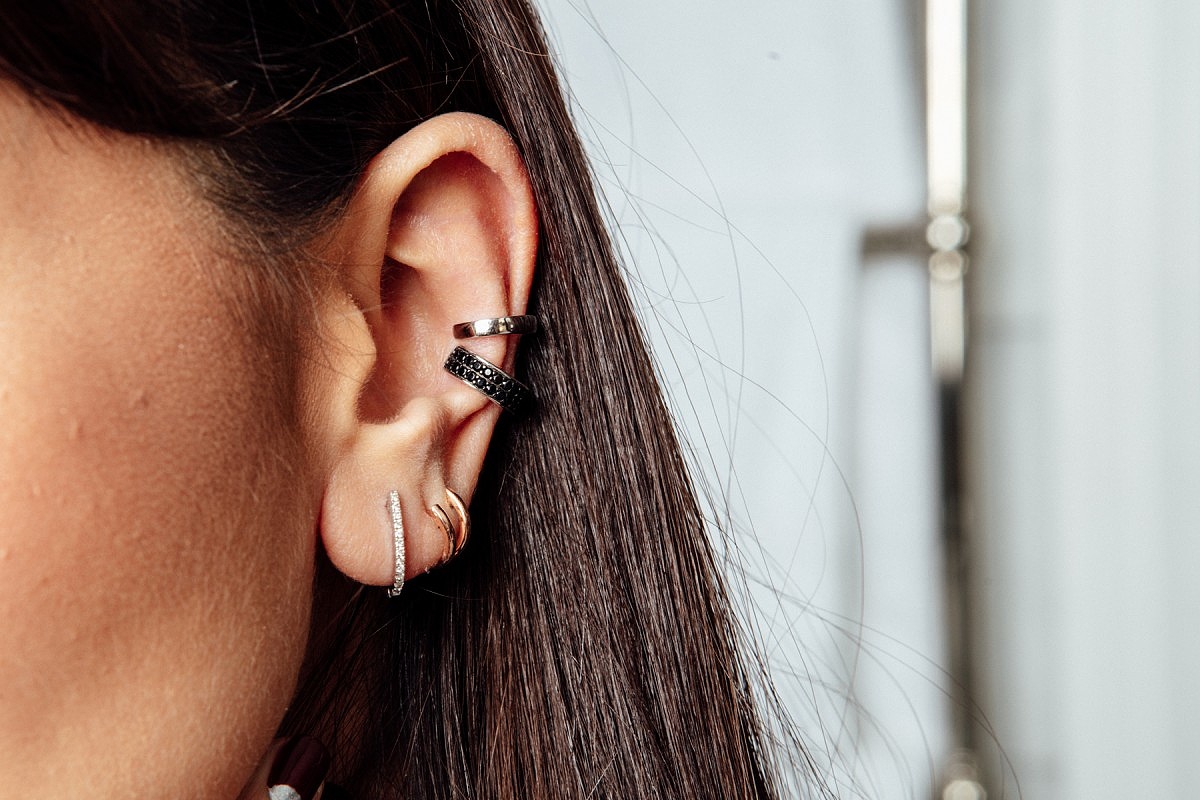 Rose gold hoops by Maria Tash & Ear cuffs by Joubi
Who are your favourite designers and are there any pieces you are currently coveting?
I am pretty obsessed with the David Morris hand bracelets and the Messika ear cuffs. But for every day my favourites are Bee Goddess and Aurum & Grey - I'm in love with everything they do.
If you could trade jewellery boxes with anyone who would it be?
Joel Arthur Rosenthal or Caroline Scheufele.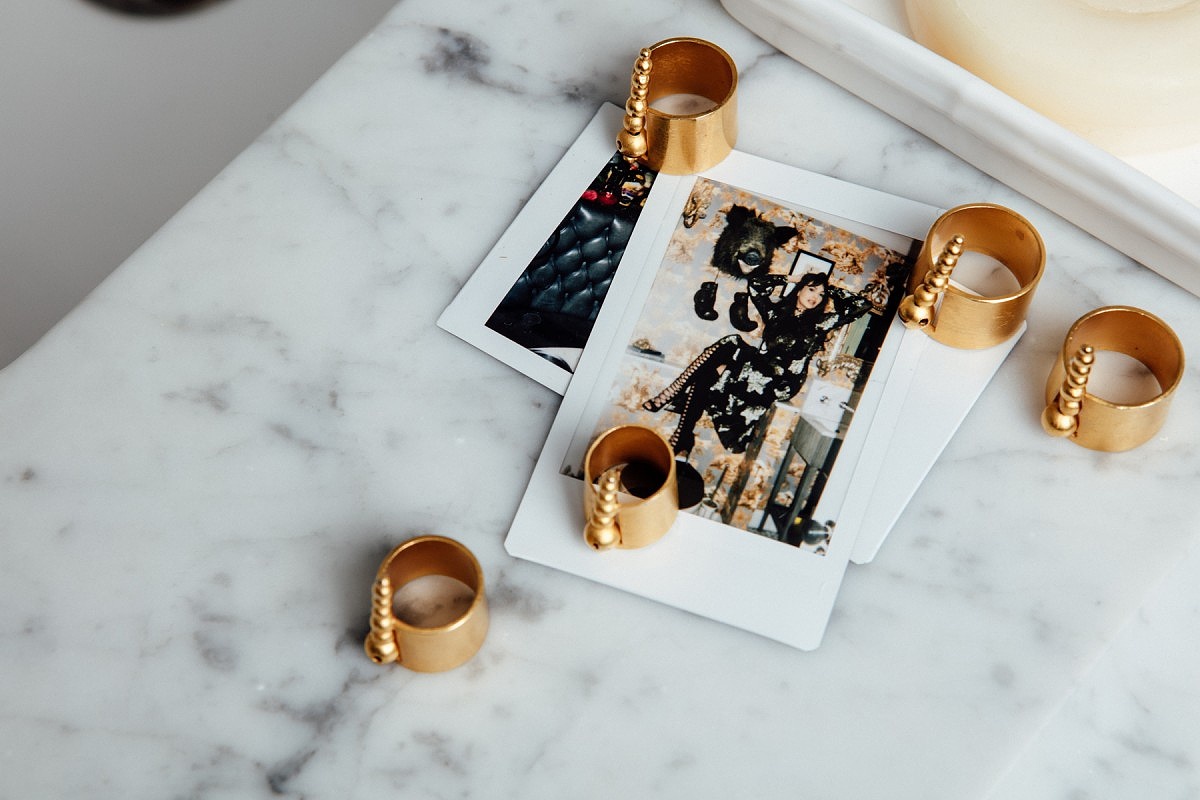 Rings by Paula Mendoza
Is there a song that sums up the jewellery you wear?
Bitch Better Have My Money. Joke.
Do you have any exciting upcoming projects coming up?
I do! But first I will be DJing my way through Fashion Week…
Shop Zara's jewellery box