We are honoured to bring you an exclusive look at this bespoke Diamond Tusk earring, created by London's fine jewellery house Shaun Leane. Over the past few months we went behind the scenes, documenting the design and making of this one-of-a-kind piece, which demonstrates the exquisite craftsmanship for which the house is renowned. Based on a design that was originally created in silver for a catwalk show for Alexander McQueen in 1994, the design has been re-worked in precious materials by some of the most specialist craftsman in the world. In this intimate interview, Shaun Leane, CEO and founder of the house, talks to us about his friendship with Alexander McQueen and tells us why the iconic tusk motif is still such an intrinsic part of the brand's DNA today.
You and Alexander McQueen were good friends, at what point did you decide to work together?
I was working for a company called English Traditional Jewellery, who produced goods for a selection of the finest jewellery houses on Bond Street. McQueen used to come up to the workshop and see what I was working on. It appealed to him because he had similar classical training on Savile Row. After he graduated from Central St Martins he asked me to create the jewellery for his shows. At first I found it quite challenging and debated whether to take on this direction as my traditional background had conditioned me to think in a certain way. I was used to creating jewellery in gold and platinum so I had to study silversmithing to meet the demand for larger scale pieces such as the silver corsets for the catwalk.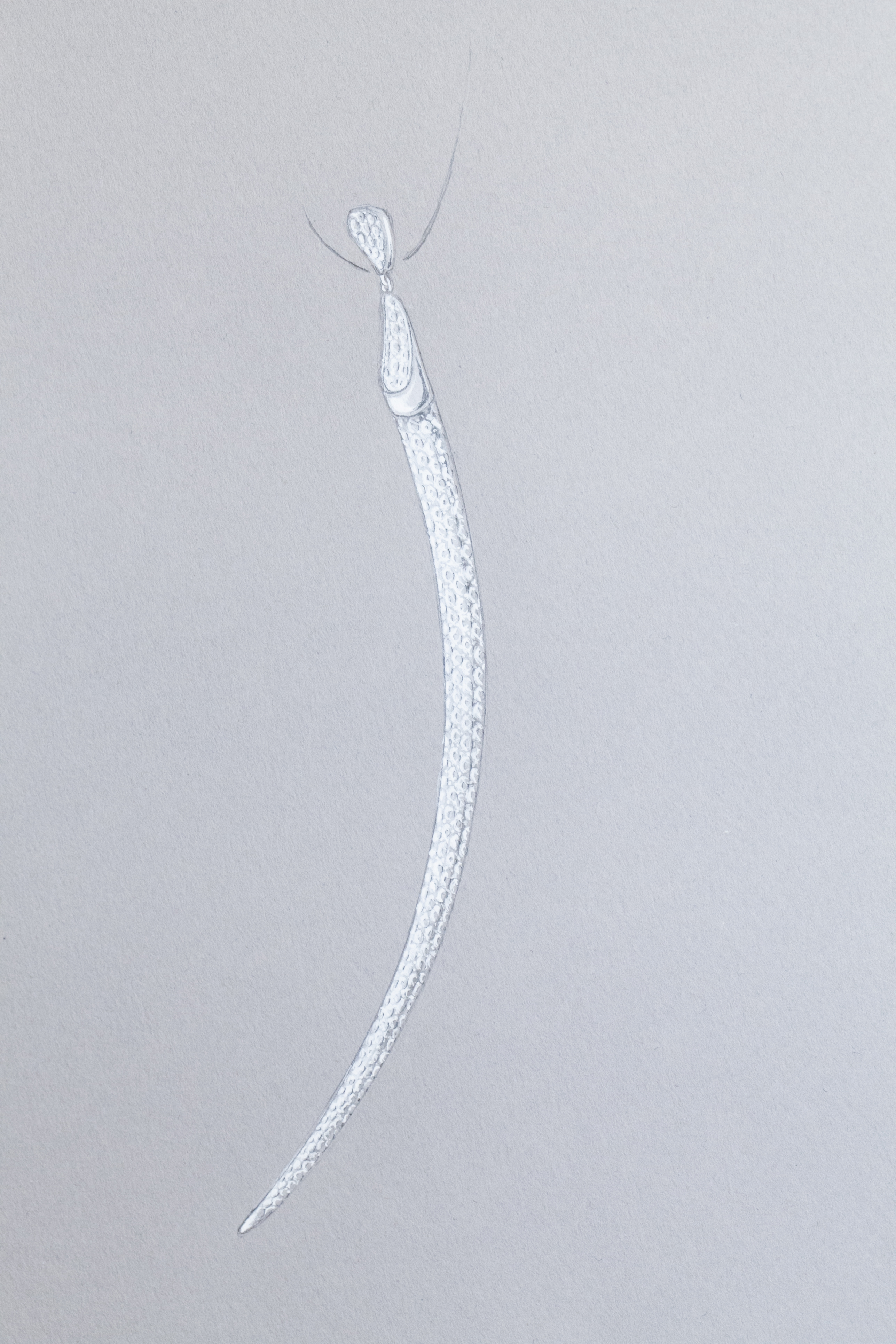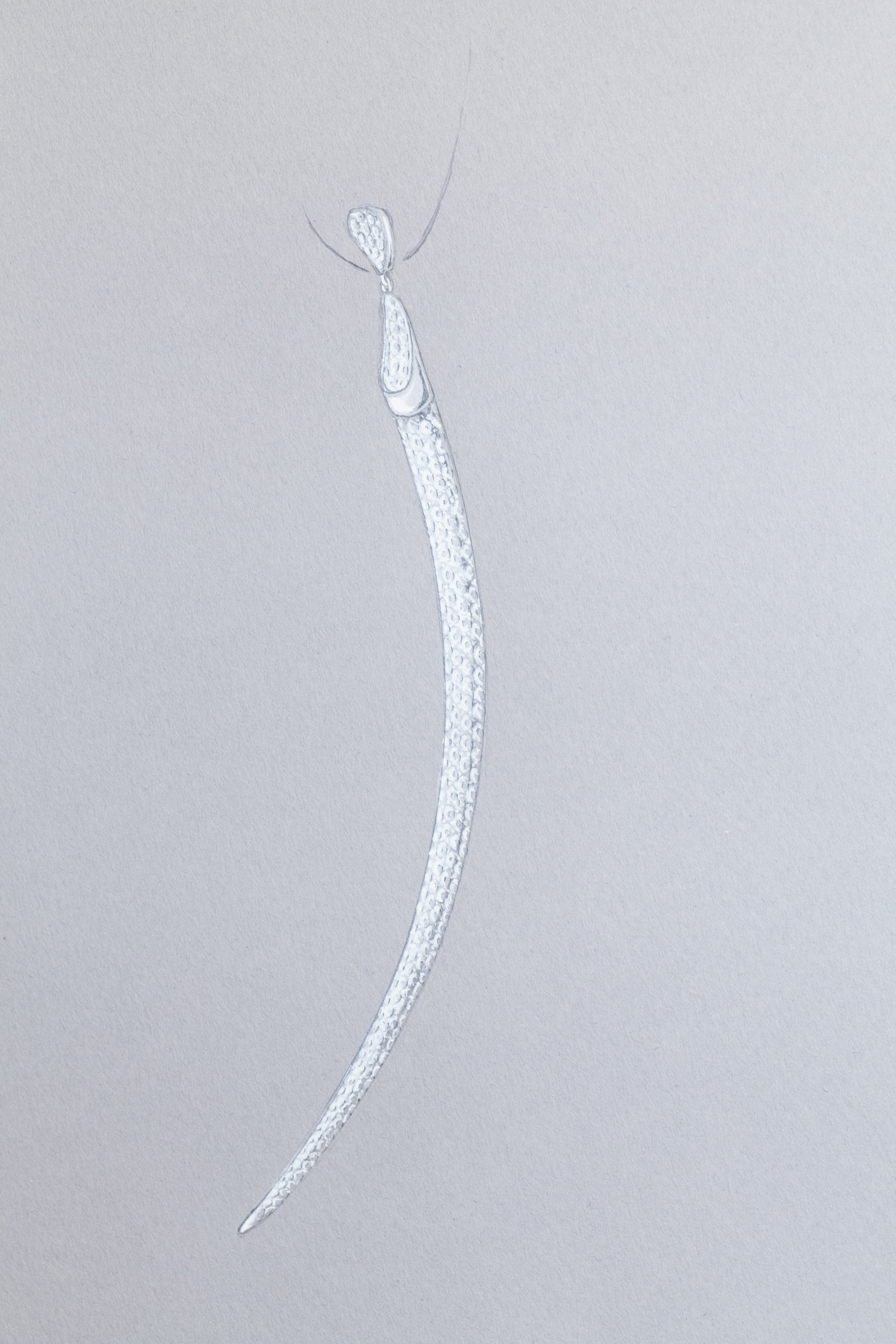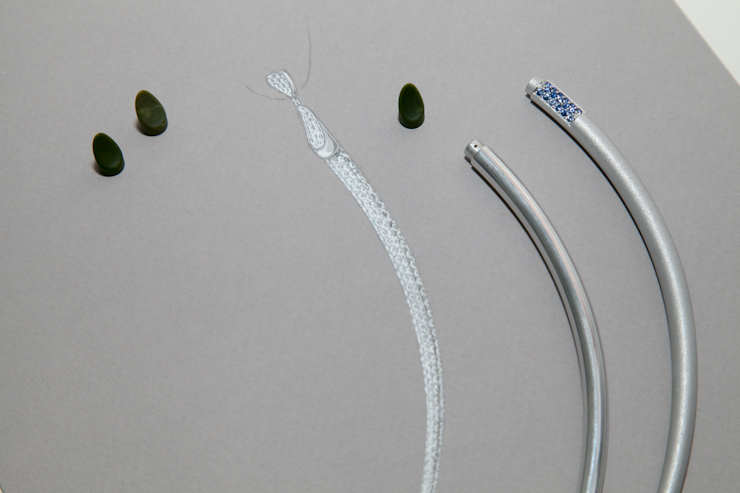 It must have been an honour to work with him – what made you change your mind?
It was enlightening. I was the Jekyll and Hyde of the jewellery industry. I was making fine, hand-crafted pieces, from solitaires to tiaras by day for the Bond Street stores, and by night I was making these avant-garde pieces for McQueen. He recognized I had a hunger in me to design and he set me challenges to express my creativity. He allowed me to break free from the constraints of being a classic goldsmith. He said to me 'Shaun you are a craftsman – you can apply those skills to any material and still create beauty.' It was the best lesson I ever learned.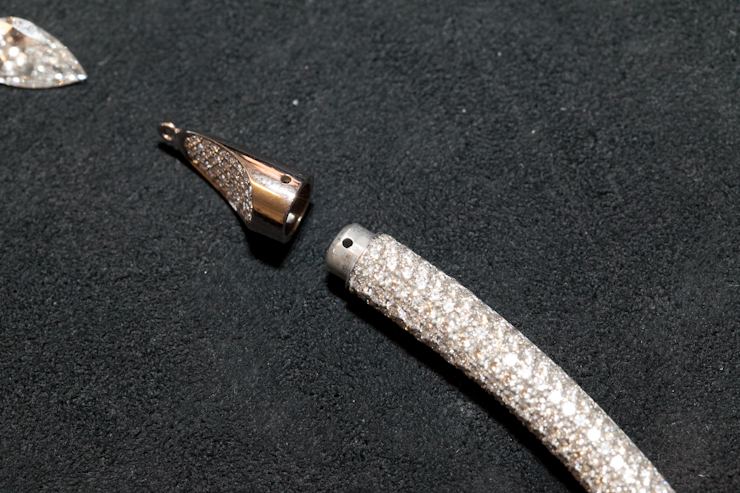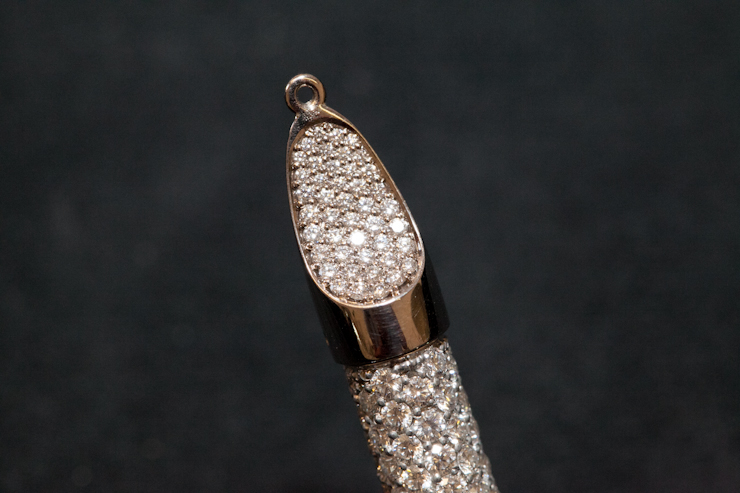 What was the story behind the tusk?
The second show I worked on with McQueen was called The Hunger and the theme was survival. He asked me to create a single earring with a punk element and an animalistic connection – in the end I settled on a tusk motif; it was refined, elegant and very powerful.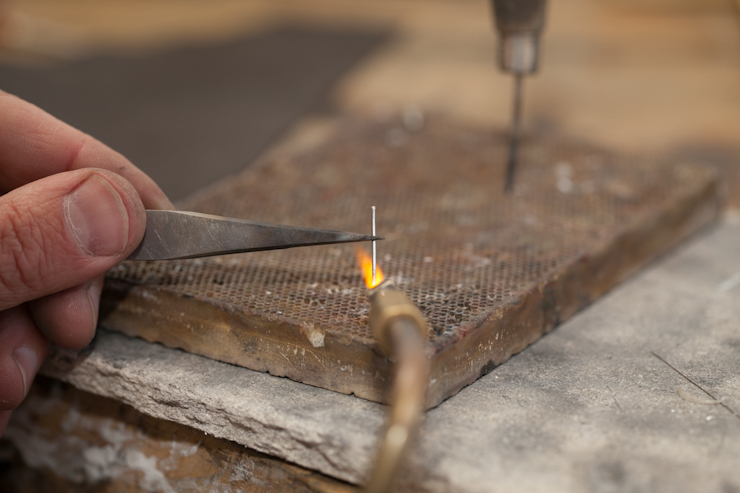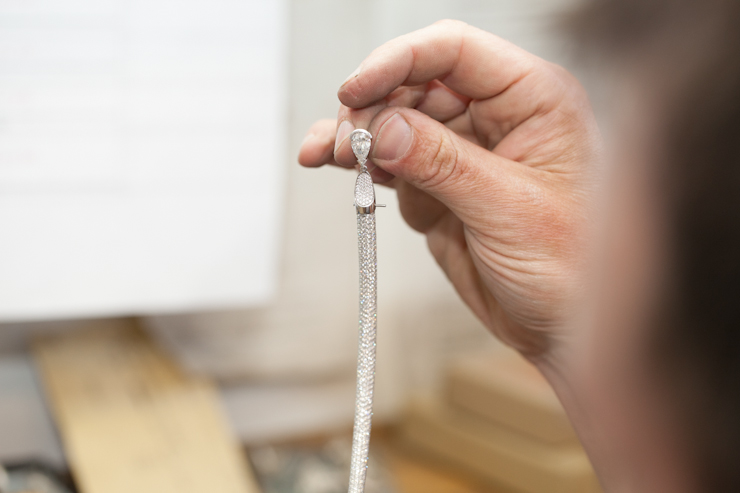 Would it be fair to say that your collaboration with McQueen inspired a generation?
I feel it did. I was so enthralled by the passion and energy of the early 90's; no one was creating jewellery like that at the time. I was 24 years old when I created the tusk for McQueen. My peers said this work is too edgy and too sharp but I stayed true to my vision – I was surrounded by designers who were revolutionizing the way fashion was seen. Jewellery of that period was linear and minimal whereas, we were creating pieces that were organic and fluid.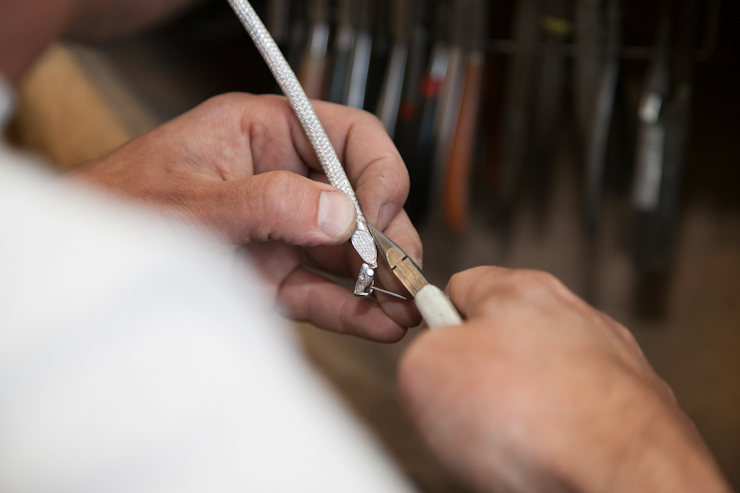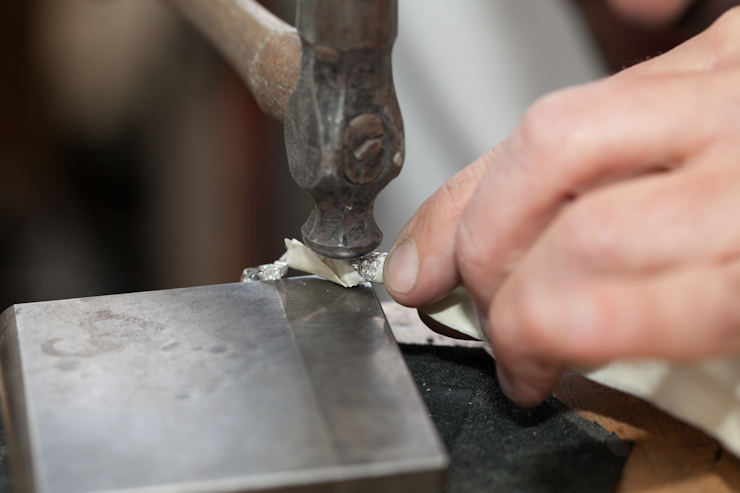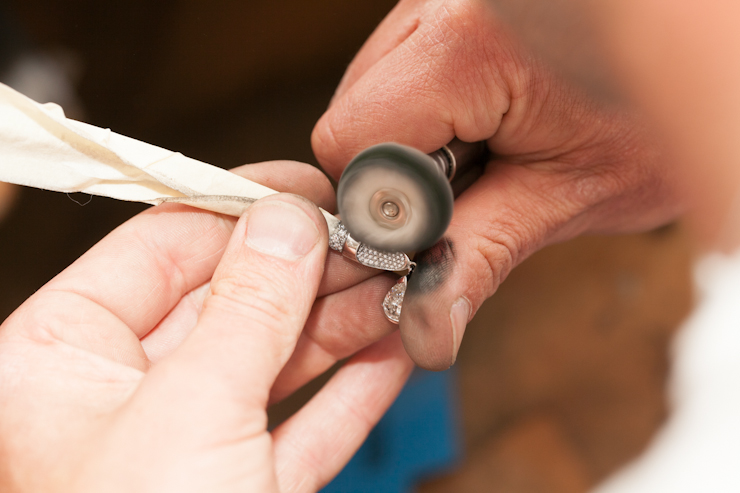 Tell us about the design of the commissioned tusk.
Jewellery has to complement a woman. When it comes to earrings it is about framing the face in the right way so the tusk was designed to accentuate the jaw line. It is also vital it feels comfortable to wear.
McQueen taught me that nothing was impossible. He taught me to explore the use of different materials to create a look. He said 'Shaun, if you have a vision of what you want a piece to say or how it will make a woman feel when she wears it – you'll find a way to create it.' One of my loyal; bespoke client came to visit our atelier and by chance saw the large silver tusk earring we created for McQueen in 1995. She adored the design and She asked us to design the same earring in diamonds. Challenged with creating a piece so large meant there were weight complications so we explored the possibility of working in Aluminum to create a piece that would be light and comfortable to wear and that could be micro set with the 12 carat of diamonds. By using aluminum we had created a beautiful earring that makes such a statement but weighs only 11g. To put that into perspective, the 3inch tusk earring we created sell in solid silver weighs 13g.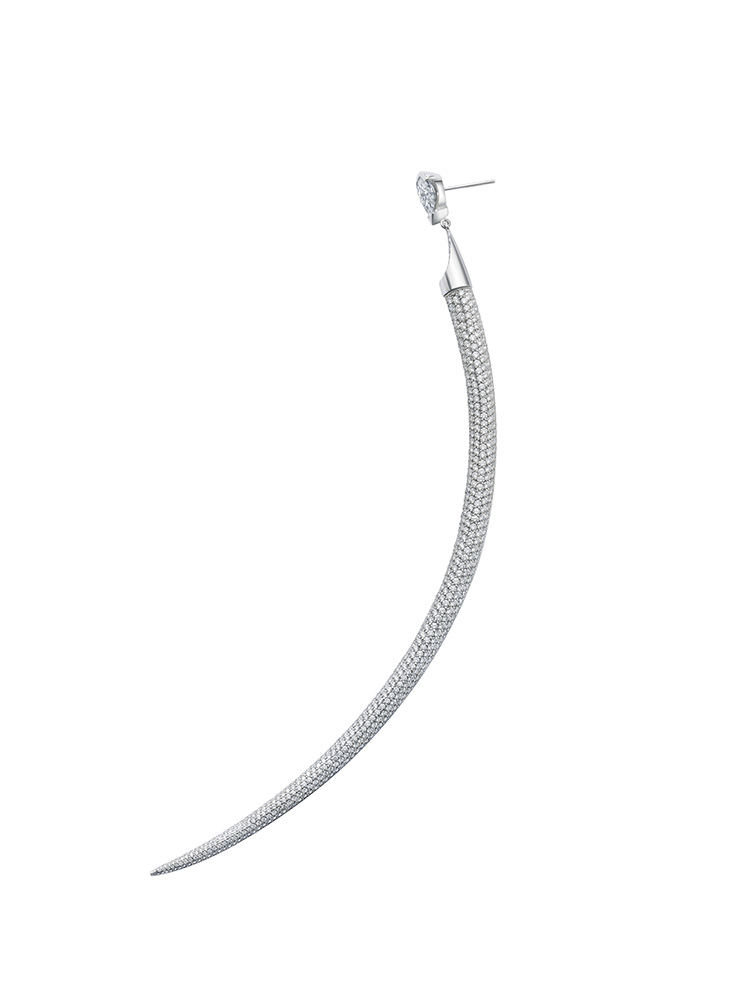 Tell us about the craftsmanship and engineering of a piece like this.
Our jewellery is made in our London Atelier, with the tusk however there were particular elements that needed to be outsourced to some of the best specialist craftsman in the world. The micro setting (where stones are set underneath a microscope so that you can see as much of the stone as possible) was done by a workshop in Antwerp. Aluminum is a beautiful soft material to work with but when it comes to setting, the setter cannot slip. One extra press on the metal with the drill would ruin the piece. Luckily they managed set all 1000 diamonds without a slip! You can't solder aluminum so the next challenge was finding a way to attach the 1.5ct pear shape diamond which is set in white gold at the top of the piece and fastens the earring to the ear. With very clever joining mechanisms we were able to combine the two metals seamlessly.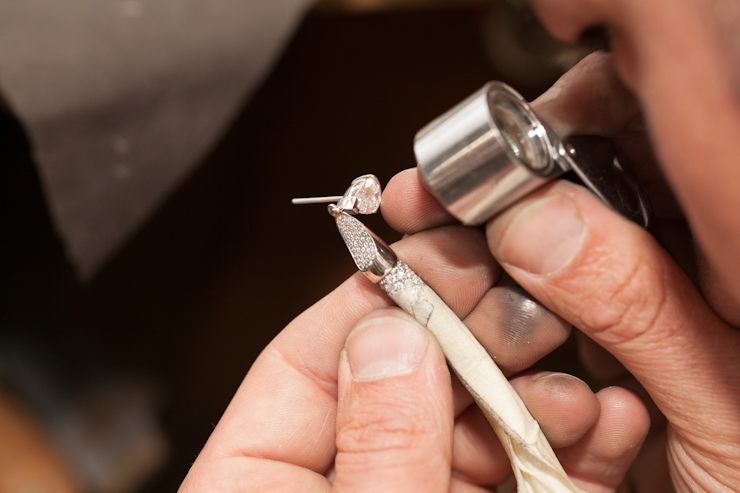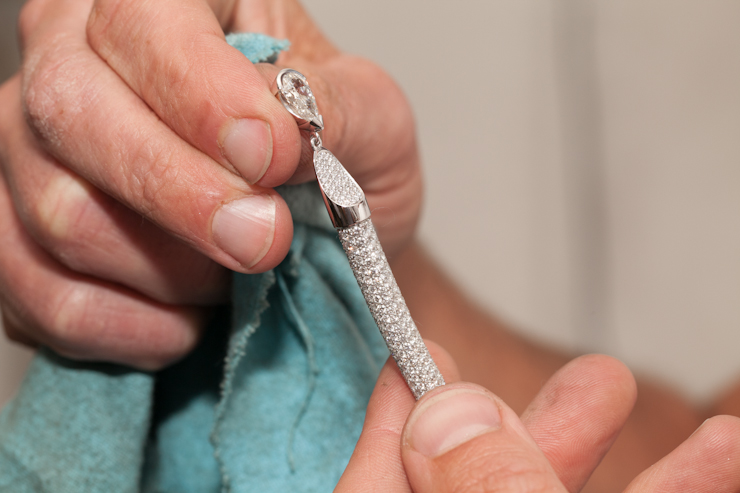 What does it mean to you to make this piece?
It shows how we, as a house, have evolved from the early 90's when we created some of the most iconic pieces seen on the runways to being a high end fine jewellery house now creating pieces for houses such as Boucheron and Asprey. Sometimes I question myself like we all do in our careers, asking questions like are you on the right path? Are you making the right decisions? But despite doubts along the way, I have always stuck to my vision. Being commissioned by one of my very loyal bespoke clients, to create the same silhouette that we first created in 1994, almost 20 years later in diamonds confirms that I was right to stick to my intuition.
What does it mean going forward?
I will stick to my vision and we will carry on creating beautiful fine jewellery that is forward-thinking yet timeless.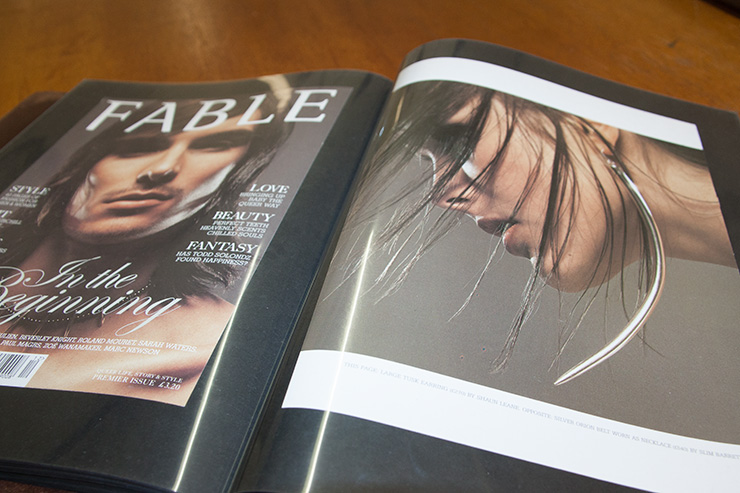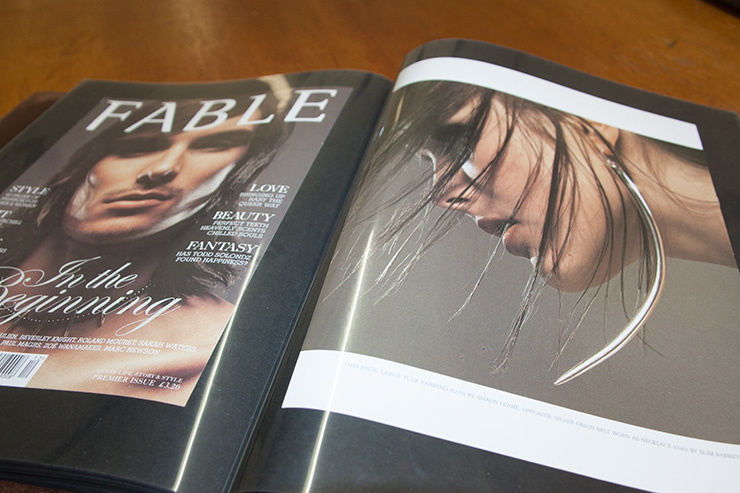 You re-visited the theme of the tusk in your latest fine jewellery collection – why now?
Over the years the tusk has become an iconic motif of the house. When I created that tusk earring for McQueen in 1994 my signature was born. The fluid line and sharp edge seen in that earring can be seen in every collection we have ever created since, from the hook in the Hook My Heart collection to the branches in the Cherry Blossom collection. When we were creating our new website we decided to include a diary where we could feature an archive piece of press every week. Looking back at the press books was like going down memory lane and yet the images captured of the original tusk earring were still so current and strong that we decided to explore new ways to interpreting the house's motif. Seeing how the new collections have been received – confirms that people understand our vision.