Swarovski has once again collaborated with Central Saint Martins BA Jewellery Design students, challenging them to push the boundaries of crystal and gemstone use in their designs. Last month I was thrilled to be invited back to CSM to judge the design project alongside Nadja Swarovski and curator Jenna Rossi Camus. The competition themed 'fiction and fantasy' was won by Sarah Ysabel Dyne Narici, who used Swarovski gemstones to create a futuristic backpack entitled Crystal Cabinet. Ahead of the CSM degree show with opens today we met with Sarah to chat about her fascination with science, social stereotypes and her designs for the future.
Why did you decided to study jewellery?
It was the perfect balance between fine art and fashion.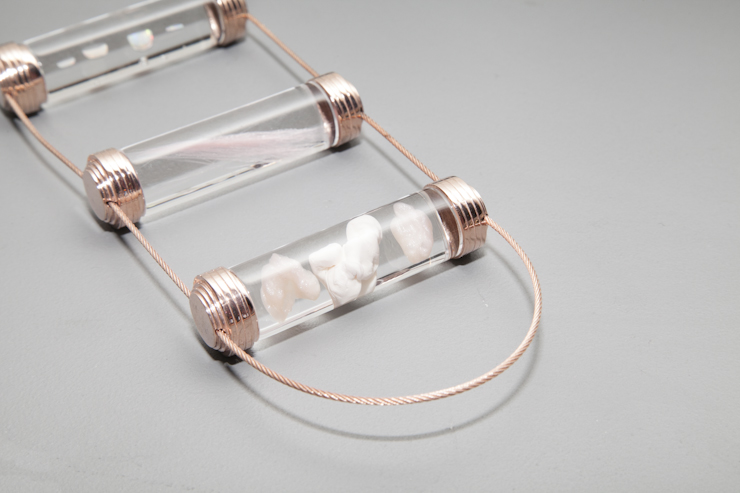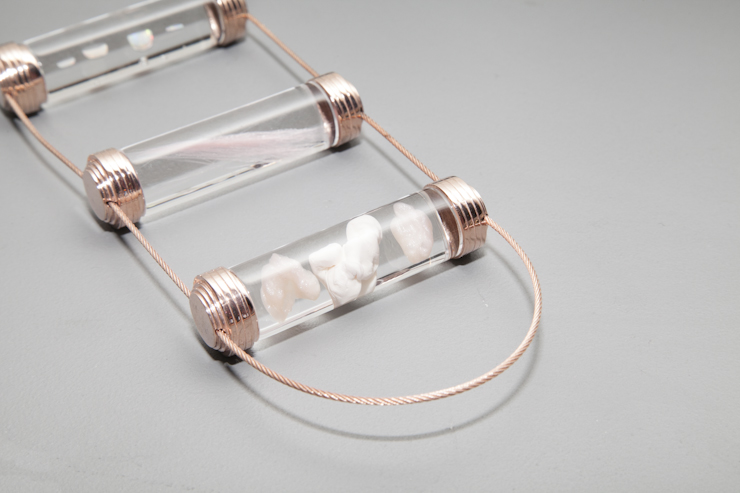 What inspires you?
I have always been interested in Biology. Both my parents have scientific backgrounds and I'm very inspired by dad's work for NASA. I'm fascinated in the link between the advancement of technology and art. I wrote my dissertation on consilience which literally means 'the bringing together of knowledge from different disciplines'.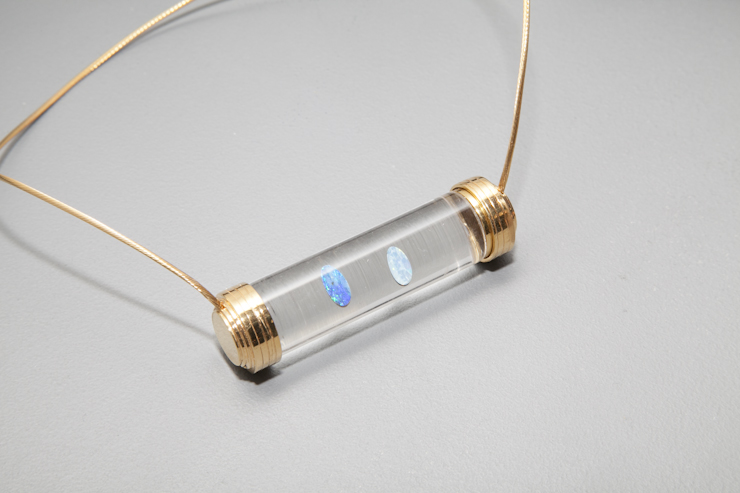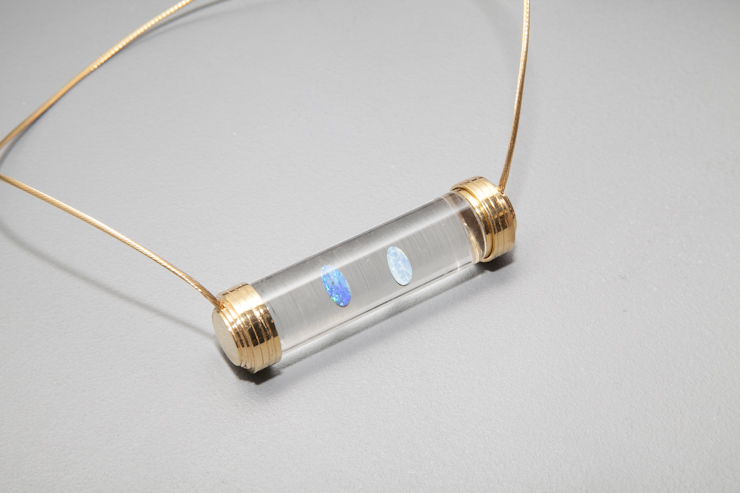 Tell us about your final year collection?
I went to an exhibition called Super Human which was about human advancements. I remember that someone had predicted that by the year 2050 humans will leave planet earth and live in space – this really stuck with me and became the starting point for the collection. I decided to create acrylic jewellery that encased everyday objects from our lives on earth today that could be preserved and taken into space in the future. Through this I also wanted to do a 'social exploration' as in the UK especially there are really strong social classes. I was taking elements that I thought belonged to different social groups and created a satirical take on social types, for example in one necklace there are really kitsch cut stones, acrylic hair and chewing gum which was evocative of a particular social subculture. I also create some upper class earrings with a rare cameo and tiny little diamonds.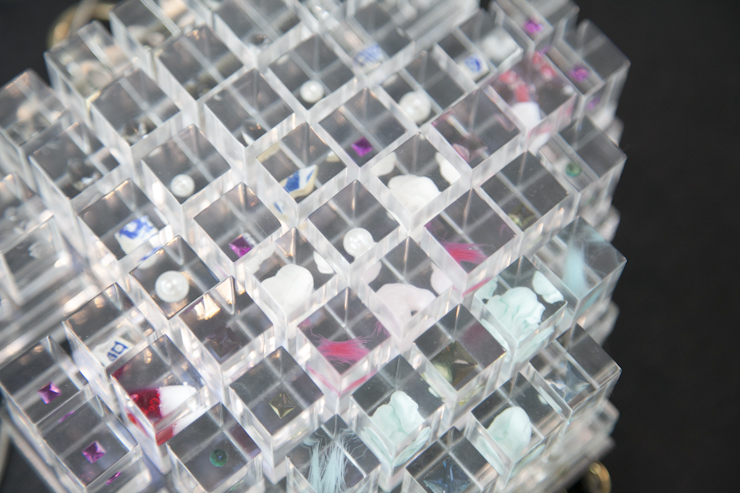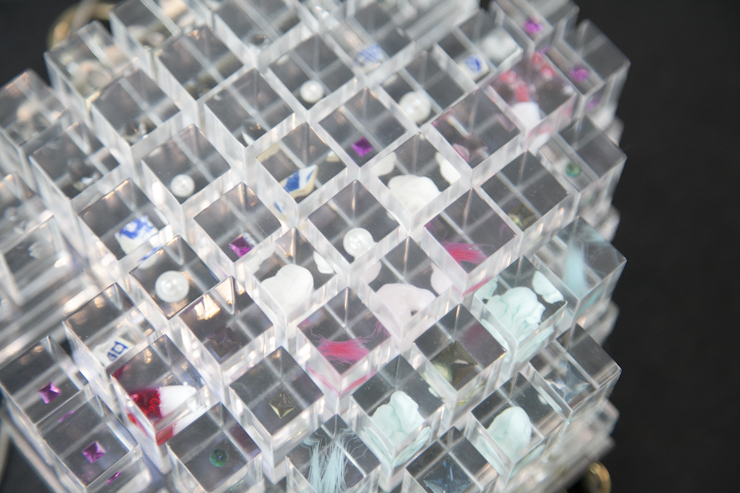 How did this translate into the bag you made for the Swarovski competition?
The bag has become the centre piece for the whole collection as it really captures everything I wanted to address and represents several different social groups. The bag is ready to be taken into space by this future traveller!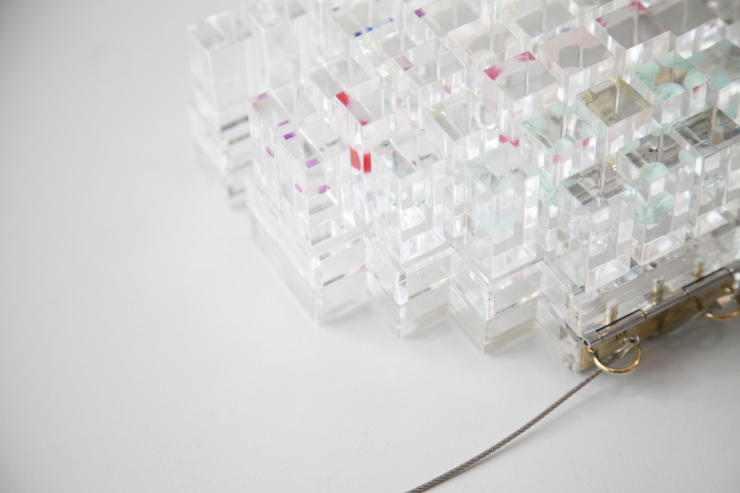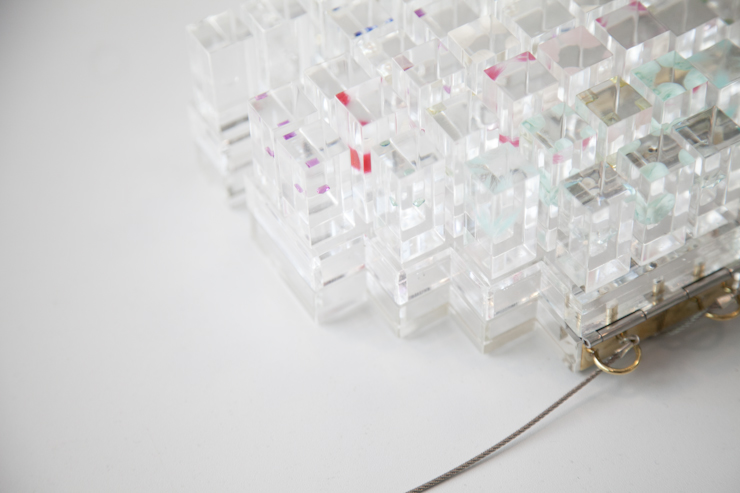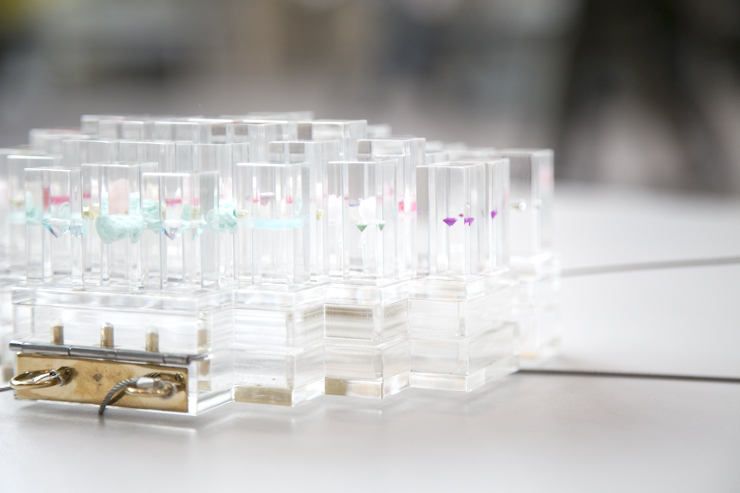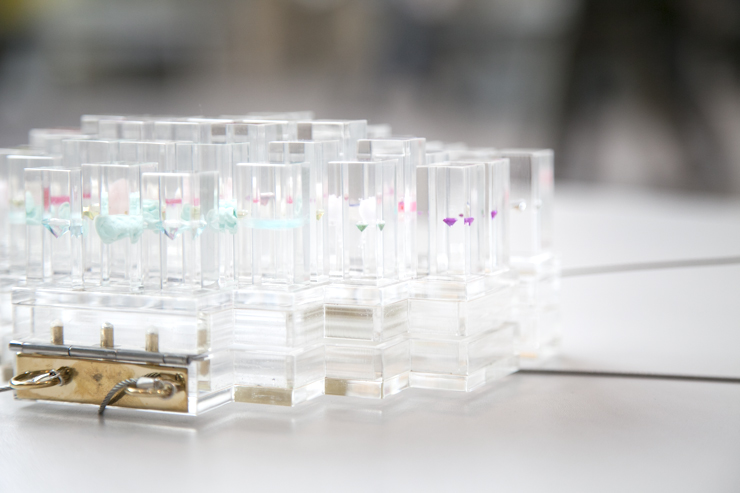 Tell me what it means to win this competition.
It was really amazing. Swarovski is a really good example of technology and art coming together because they discovered a novelty way of cutting crystals that can be applied in design and art. They have a really huge customer demographic with their crystals and gemstones being used in high-end couture to a pen that would appeal to young children, so it seems apt to have collaborated on this piece.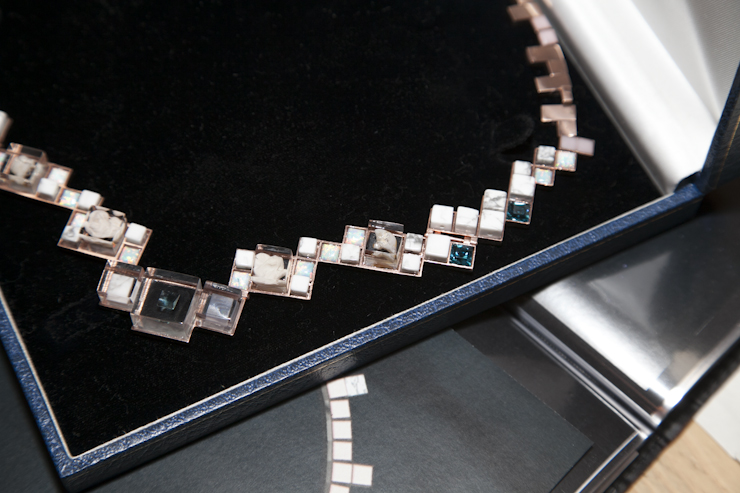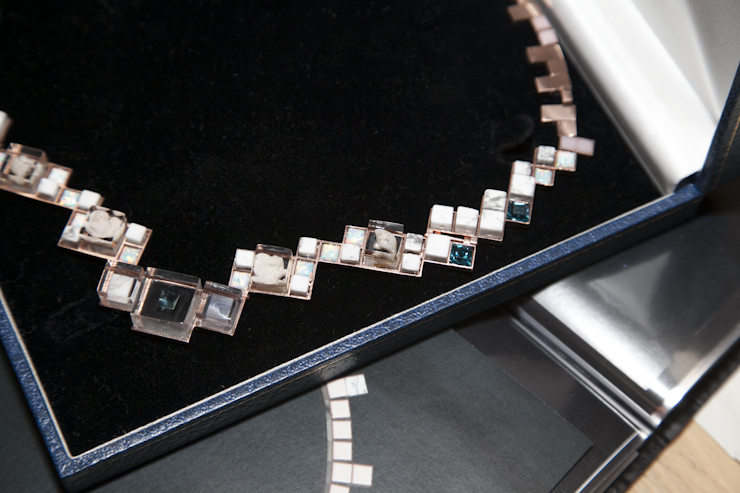 Tell us about the jewellery you wear.
I love wearing black so I like statement or unusual pieces. I have never worn my own work before but I will be from now on.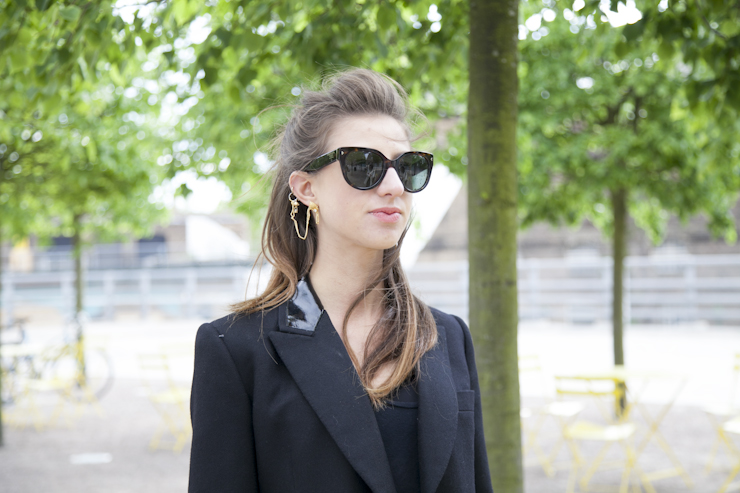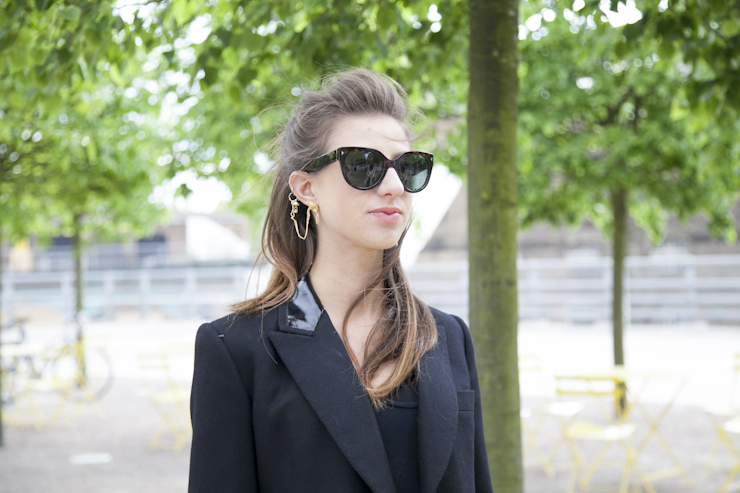 To see Collection 2050 visit Central Saint Martins degree show between the 18th – 23rd June.