The designer and maker inspired by minutia
"My work derives from the unconventional beauty I discover in the world" says jewellery designer and maker Ruth Tomlinson, whose hand-crafted creations are dictated by the textures and colours of the precious materials, she uses to realise her designs.
A collector at heart, Tomlinson possesses a gentle curiosity, that allows her to translate her surroundings into unique jewels - giving each piece a life and energy of it's own. From her sky-lit studio in Holborn, Tomlinson takes us through the design process and tells us why she loves re-working family heirlooms into something new.
Tell us about your background and what led you to become a jewellery designer?
'My work bench is where the biggest discoveries are made'
I have always been interested in minutia and the idea of preciousness. I started making and selling jewellery as a child and had four local outlets in Lancaster and Morecambe by the time I was fourteen, including the family pharmacy on Morecambe promenade in Lancashire. I loved the idea people bought what I had made with my own hands and the creativity grew from there.
You work is very unique - how did your aesthetic come about?
'Jewellery is made to be worn and enjoyed'
My work is an accumulation of ideas inspired by my experiences in life. Whether I am travelling on a train in india, scuba diving in the tropics or going for a country walk in the lake district, I am constantly searching for beauty. I guess my work is autobiographical in the way it evolves and changes over time.
What is the process behind creating a piece of jewellery?
Once I have a new idea, I use my sketch book to document and explore the concept further. Then I begin experimenting with materials - my work bench is where the biggest discoveries are made. Each gemstone is then carefully hand-selected for the design. It is an organic process which is reflected in the jewellery we create.
Who is the Ruth Tomlinson customer?
Our customers are design savvy, individual and interested in craftsmanship. They have their own sense of style rather than being dictated to by fashion trends.
How do you style your own jewellery?
I am a ring person! I love stacking and having flexibility with different combinations. I have a few favourites usually the raw and Champagne diamonds, the subtle muted tones work well with my colouring.
Do you have many clients that come to you to transform family heirlooms?
It is an area that is growing for us. We love the joy we can pass on to our clients by transforming unworn jewels into something beautiful that can be worn everyday. It is about giving sentimental jewellery new life. Sometimes the jewellery has been sitting in a safe for decades, which seems a real waste, jewellery is made to be worn and enjoyed.
Why have they decided to re-set their precious gems?
Every piece of jewellery that comes to us has a history. It might be a family heirloom that is outdated or doesn't suit the current wearer or it might be a traditional engagement ring that a client has worn for many years but they are ready to update it for a new chapter in their life.
What is the process? How do you go about transforming it into a different design?
We create bespoke jewels for clients all over the world. It starts with an hour face to face or skype consultation with myself. Once I know the story and what they are looking for, we show them what we can create with the material from their existing piece. Sometimes we add stones to signify the birth of a child, sometimes we add metal and make several pieces from the original. Clients come to us as they like our style and have confidence that we will create something beautiful for them.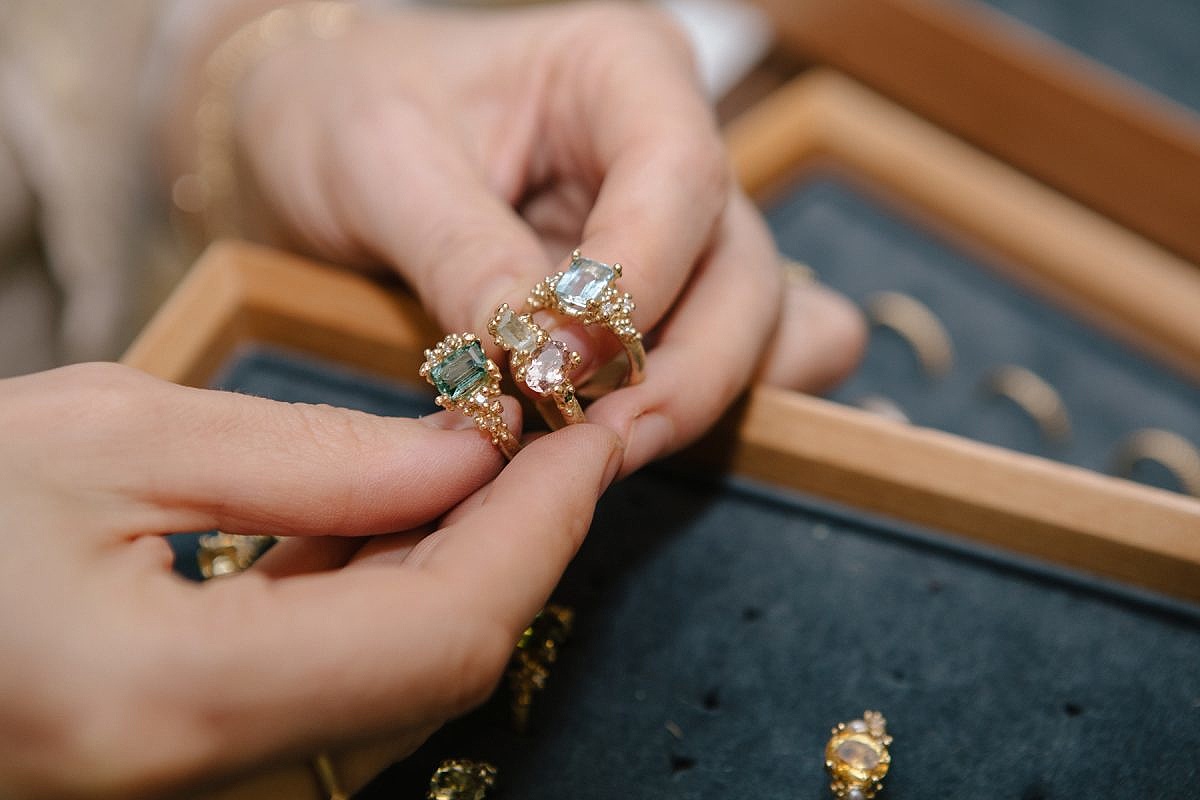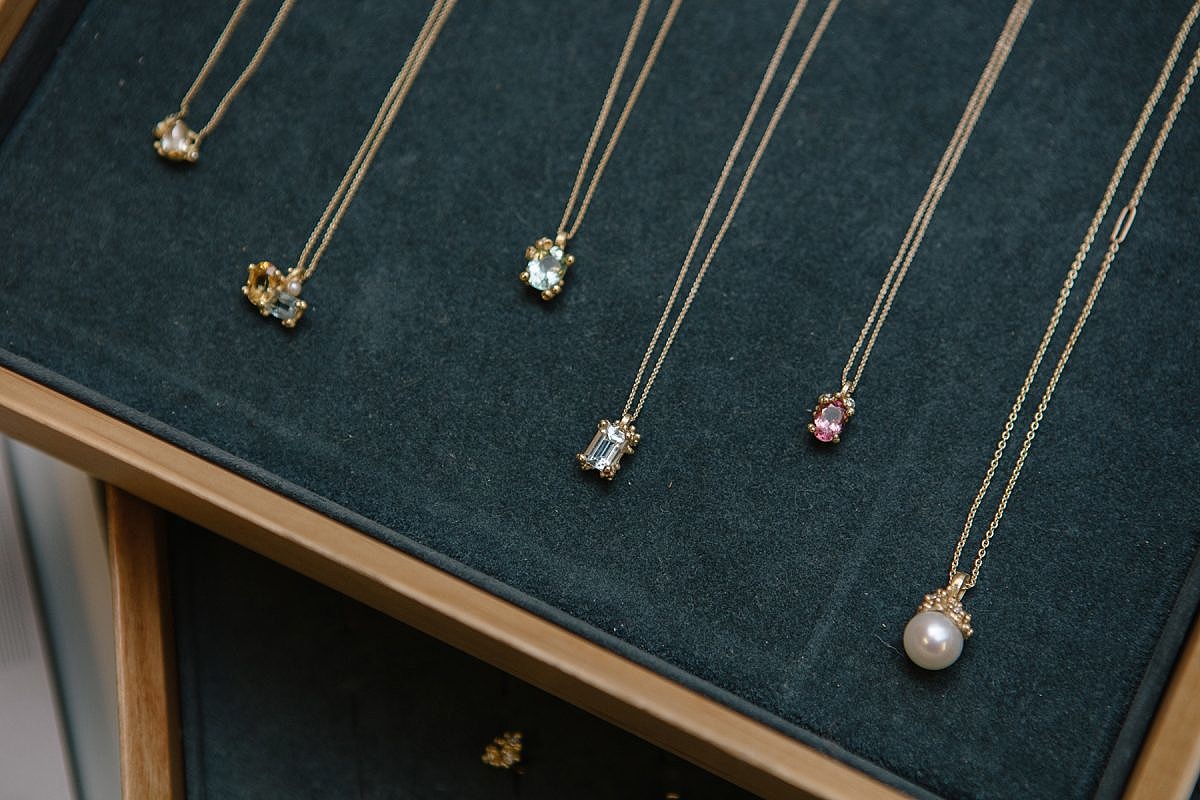 What is the most exciting project you have ever worked on for a client?
The most interesting project we worked on was using a 'life gem' made from my client's mother's ashes. Her mother's ashes were transformed into a diamond so that our client could wear it and feel close to her mother after she had died. She brought in the diamond along with three other diamond rings and a pair of diamond stud earrings. Each piece had a story, one was from an ex-boyfriend, another was a family heirloom. We decided to make a set of four rings that would stack together fusing memories from our client's life.
Shop Ruth Tomlinson jewellery