Last weekend we were invited by Rose Beer, Beauty writer for Grazia to have a peak at her fantastic collection of jewellery. Her exquisite taste and penchant for collecting things was evident from everything that adorned the interior of her beautiful London flat to the layers of delicate rings on her hands. Trying hard not to be distracted by the beautiful bottles of perfume that lined her room we chatted to Rose about her passion for both beauty and jewellery.

How did you get into beauty journalism?
I have always loved magazines. When I was little I was obsessed with mum's World of Interiors and Vogues; the words, the pictures, their luxurious glossiness and the way they smelt. After a theology degree and a few fashion internships I was offered a beauty placement at Sunday Times Style and immediately realised that was what I wanted to do. I was then lucky enough to get an assistant position at Vogue for nine months and from there I went to Grazia. So really it was element of chance and lots of evening and weekend work to pay for my internships.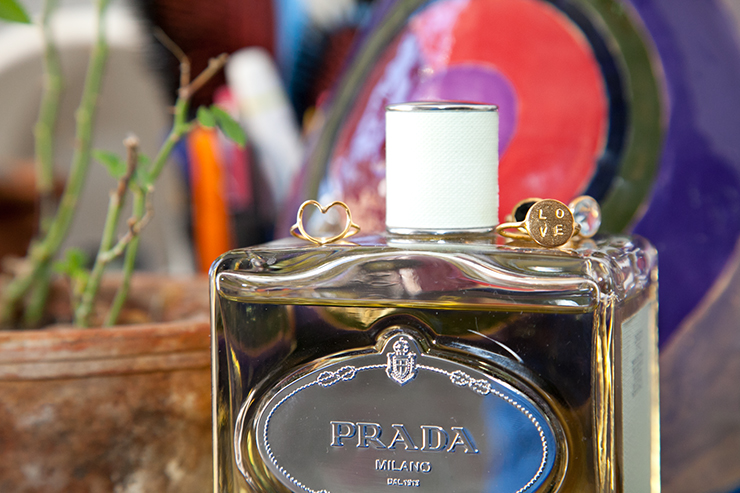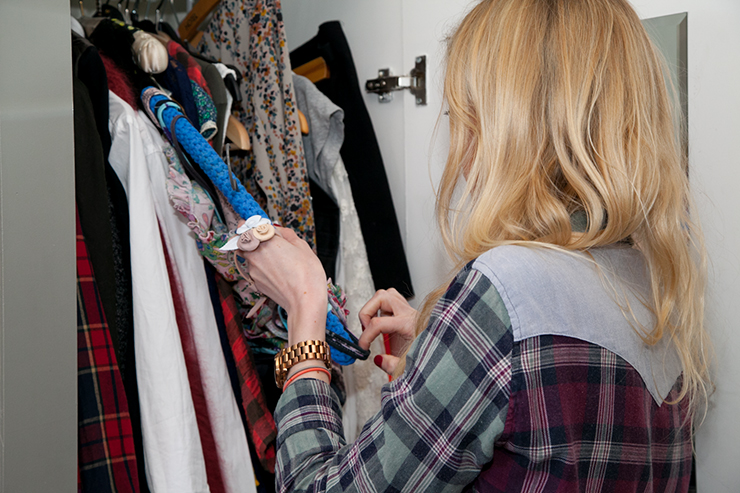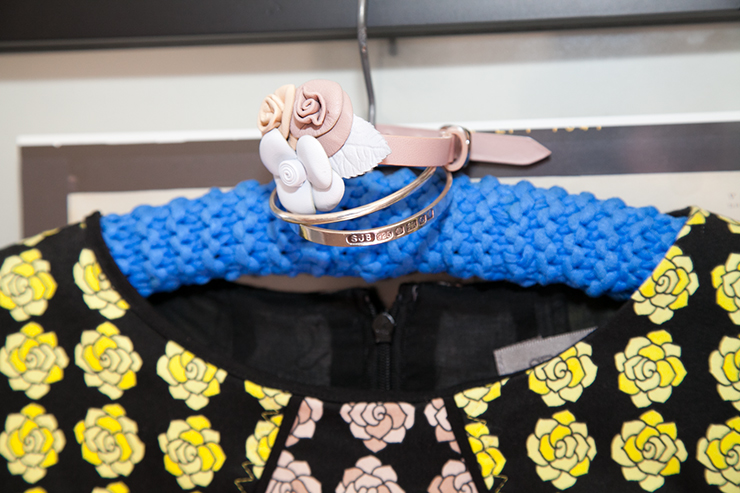 Tell us an insider beauty secret?
I'd say make sure you are using oils – They are my favorite thing. Not only do they smell incredible, they are brilliant for your hair, face and body. I mix a couple of drops with my face and body moisturisers for an overnight skin treat and apply hair oil to the tips of my hair pre blow-dry to condition, de-frizz and add gloss too.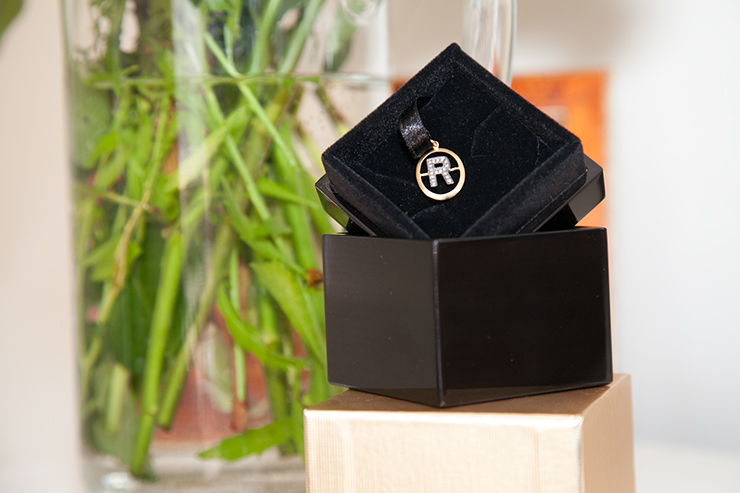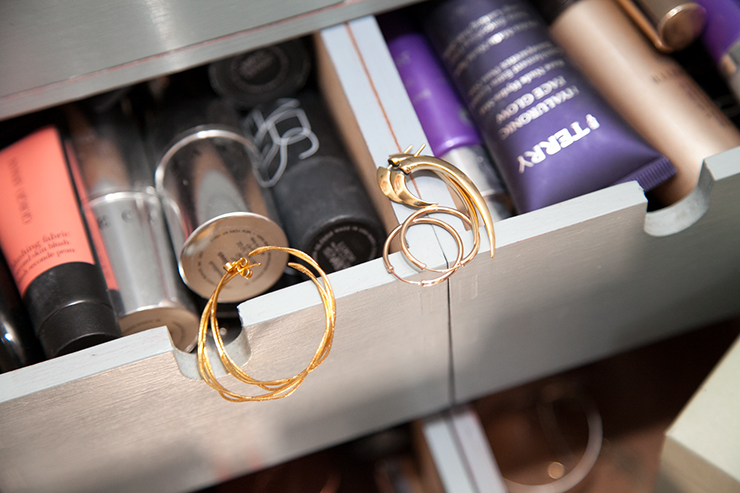 Beauty and jewelry often go hand in hand in editorial shoots. How do you choose what jewelry you use for your beauty shoots?
Beauty shoots, are detailed by their very nature, with close-up shots of the face, ears, neck and hands, so jewelry often features. We tend to look for graphic, oversized pieces which won't get lost against the detail of the look.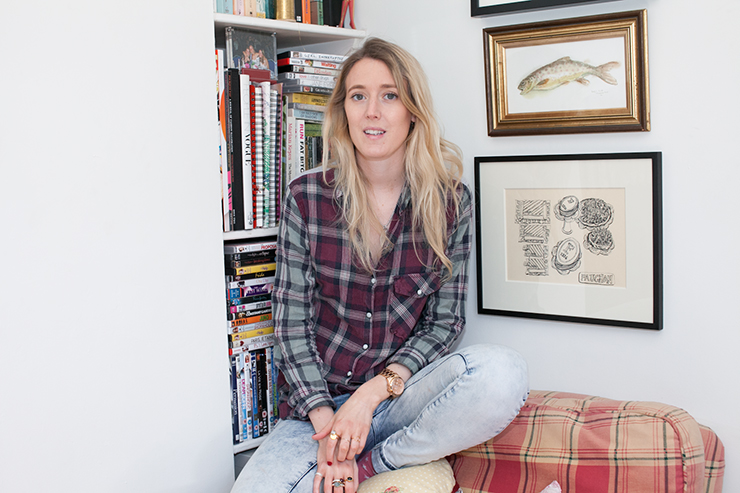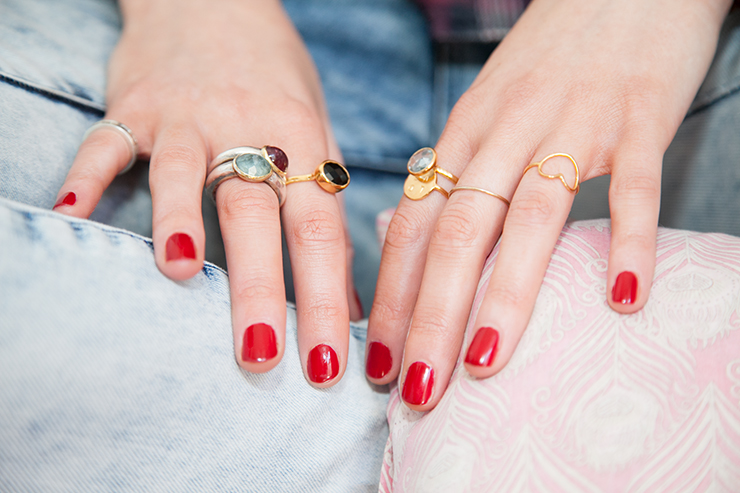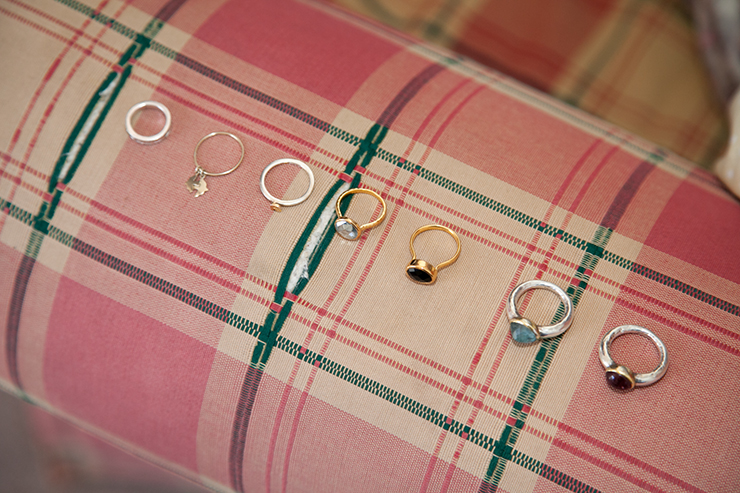 How would you describe your style and how does your jewelry complement what you wear?
My style is very low-key and quite tomboyish – being comfortable and cosy is essential at all times. I like to save up classic, timeless pieces that I know I'll love for ages. I am out and about at appointments a lot and constantly hopping on and off the tube, so though I love wearing heels my trainers and boots are far more tempting and easy. Most of my jewelry is very delicate which I hope adds a bit of girliness to my overall look.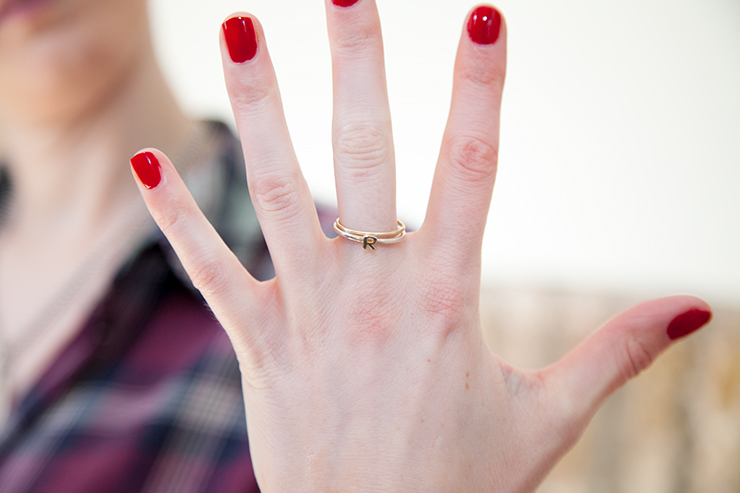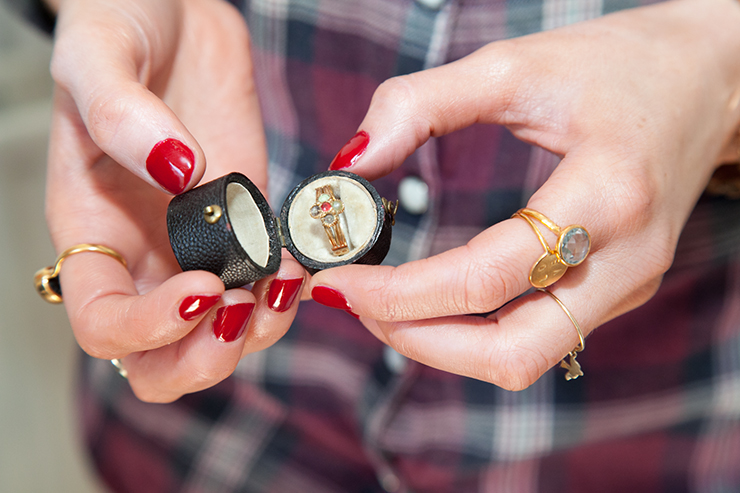 What are your most treasured pieces of jewellery?
Definitely the Poppy Dandiya rings that my mum gave to me for my 18th birthday. They were her favorite thing at the time and so it meant a lot to me when she decided to give them to me. I cried when I opened the package as I felt so guilty, but I have worn them pretty much every day since. A family friend owns an amazing jewelry workshop in Lewes, East Sussex which has sold Poppy's rings for years. We were at a party not long ago when he noticed them and said that he had never seen two of Poppy's rings in such an 'evolved' state. Perhaps I have worn them too much – they have come with me all over the world.
You collect rings with a "love" theme – why is that?
It definitely wasn't a conscious decision, but now it's become a bit of a thing. Some I have bought for myself but others have been given to me. It's good to look down at my fingers when I am typing away and remember what really matters.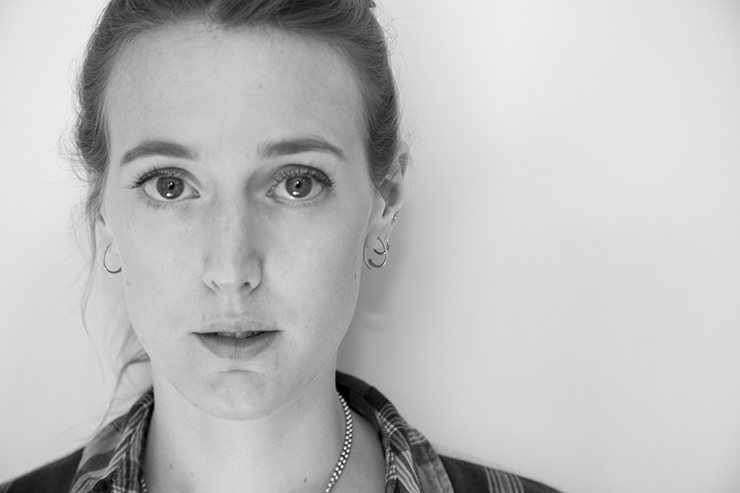 Who are your favourite jewellery designers?
That's such a hard question. I love Poppy Dandiya, Elizabeth Gage, Zara Simon, LeiVanKash, Daisy, Alice Eden and I could probably go on forever…