Within the crisp-white walls of jewellery designer Rosa de la Cruz's spacious victorian home; art, design and fashion collide. It is here, that surrounded by an impressive collection of art (Tracy Emin, Christopher Wool and Wade Guyton to name a few) and furniture from the 50's and 60's, that her jewellery collections are dreamt up.
Daughter of the art collectors Rosa and Carlos de la Cruz, it is not surprising that an appreciation for design runs deeply through her veins. Having inherited a desire to collect, curate and create, Rosa works closely with her business partner Tierney Horn, to create fine jewellery that has a bold sense of humour and yet remains sophisticated and luxurious. Here Rosa tells us how, what started as a personal hobby, soon became a successful buisness when her creations caught the attention of both the press and friends.

How did it all begin? What is your background?
I studied business and law and then went to work at the Guggenheim as an attorney. Despite my professional background, I was always interested in art and design and involved in creative projects including interiors, illustration and fashion.
What inspired you to start creating fine jewellery?
I discovered a jewellery workshop in Milan and started designing pieces for myself. After numerous requests and some incredible press I decided to turn it into a business. My business partner Tierney was the fashion director at Harpers and Elle and worked in the fashion industry. We both had complimentary backgrounds and working and creating together is fun and dynamic – like our jewellery!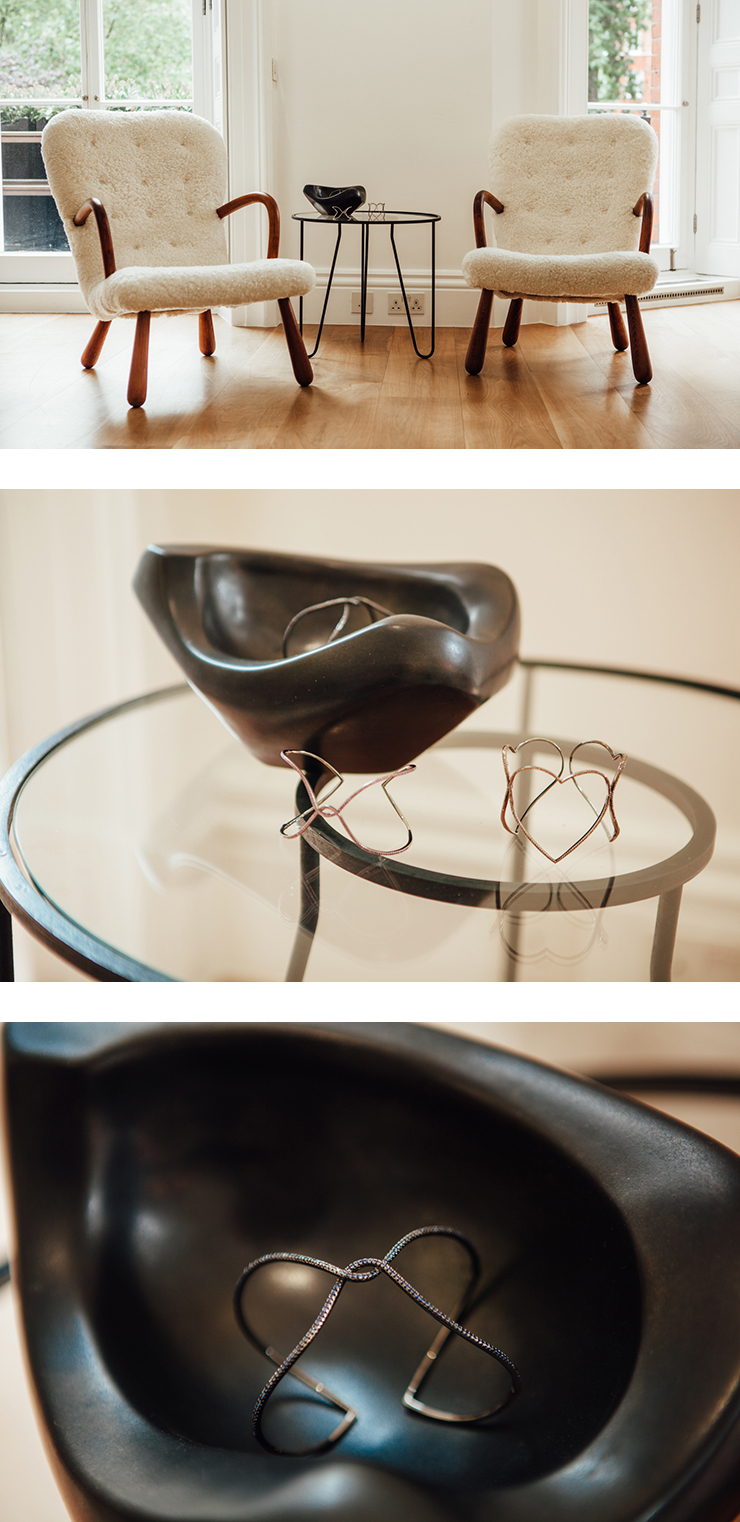 You have been collecting art since you were 19 and have a strong passion for interior design – what influence does this have on your jewellery or what parallels can you draw with how you approach each medium?
I grew up in a home that was basically a contemporary art museum – before my parents decided to build a separate museum space in the Design District in Miami. Since then I have collected contemporary art and mid century design at home. Every day I am inspired by these visuals and style – home, furniture, art…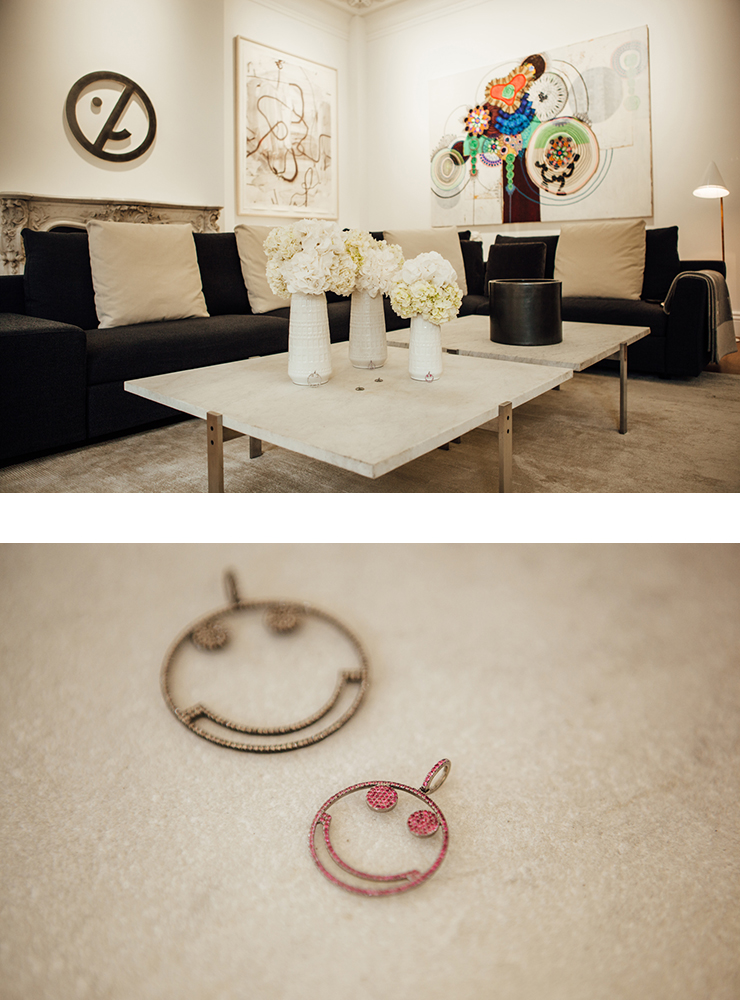 Are there any pieces in your house that particularly influence your work?
This year, we launched our Smile collection, and likewise I purchased a smile cutout canvas by Nate Lowman "Black Happy Ending".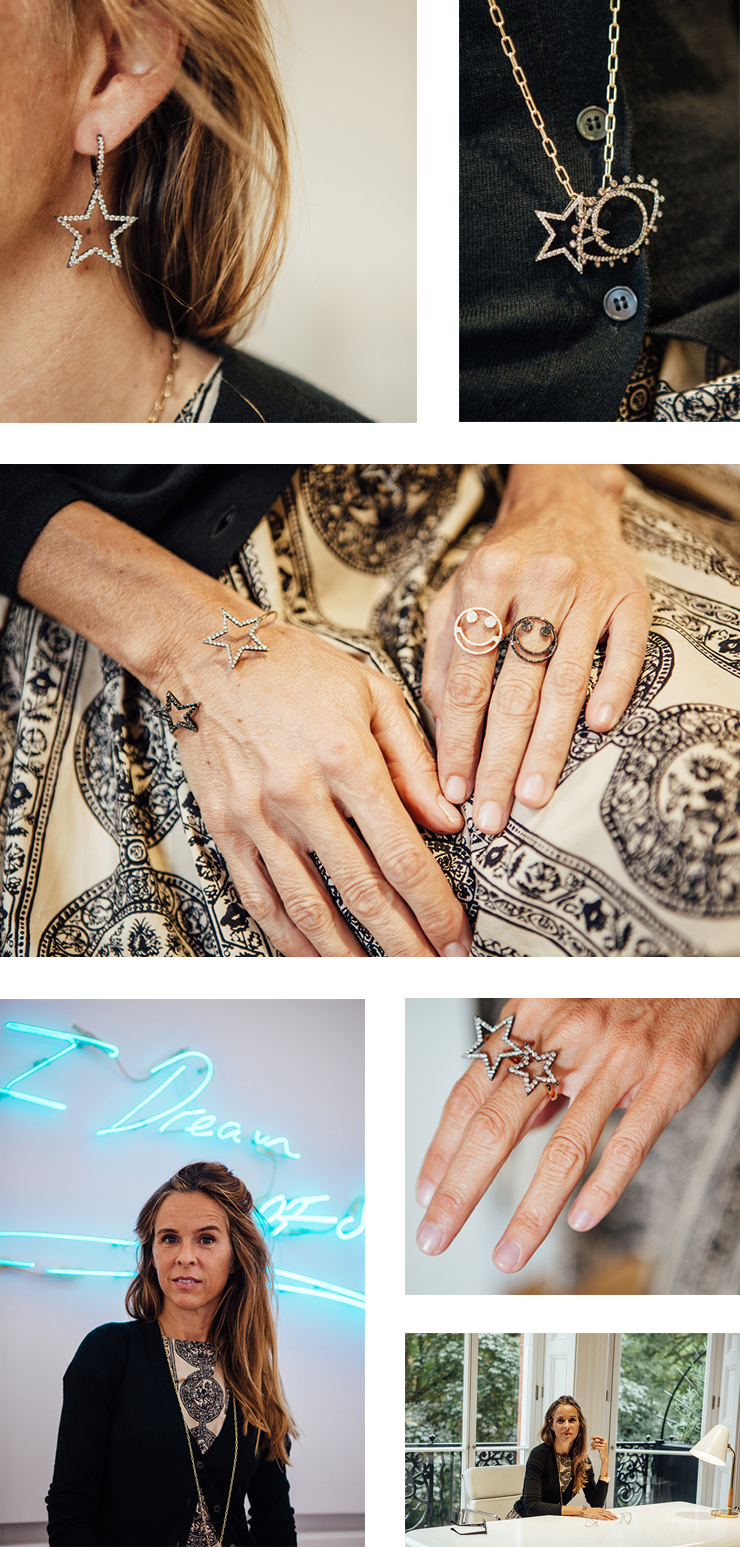 What are your favourite pieces to wear and how do style them?
Our jewellery collection is not market or season focused. It is based on pieces that have beautiful craftsmanship and materials. We create pieces that we want to wear now but also collect and layer with new pieces over time. With fashion, my favourite pieces are those that continue to be produced into the next seasons – like Valentino's rockstud shoes, much of Saint Laurent and Chanel's little black jacket. I guess it's the collector in me! Accessorising these with our jewellery allows me to personalise my own style.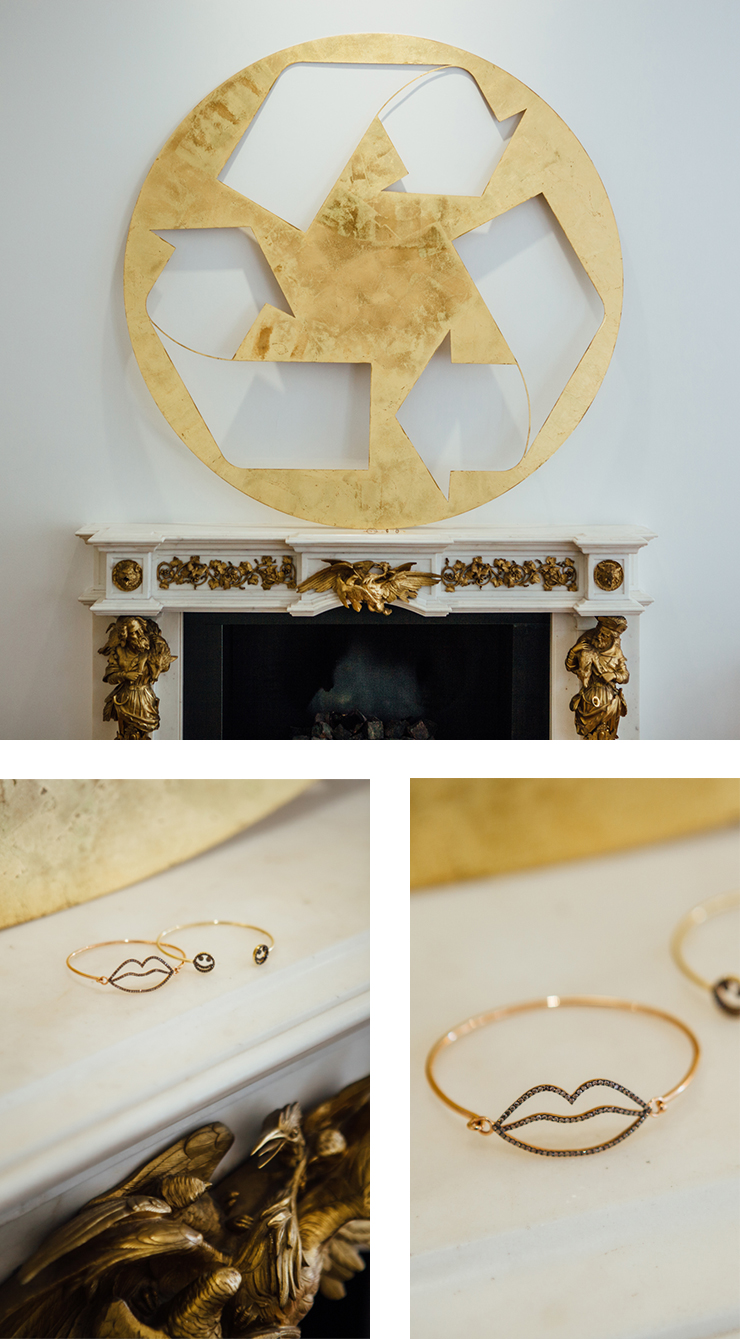 What's next for the brand?
It's a great time for small jewellery brands which introduce individual style, creativity and variety to the market. This summer, we launched at Net-a-Porter and our first piece sold out in hours! We are meeting with other retailers that likewise showcase jewellery side by side with beautiful fashion and accessories available to a constantly growing global market. Design wise, we are very excited with our new Smile charm collection – it's nice to make people smile when they wear your jewellery!