The itinerant jeweller on colour and ethics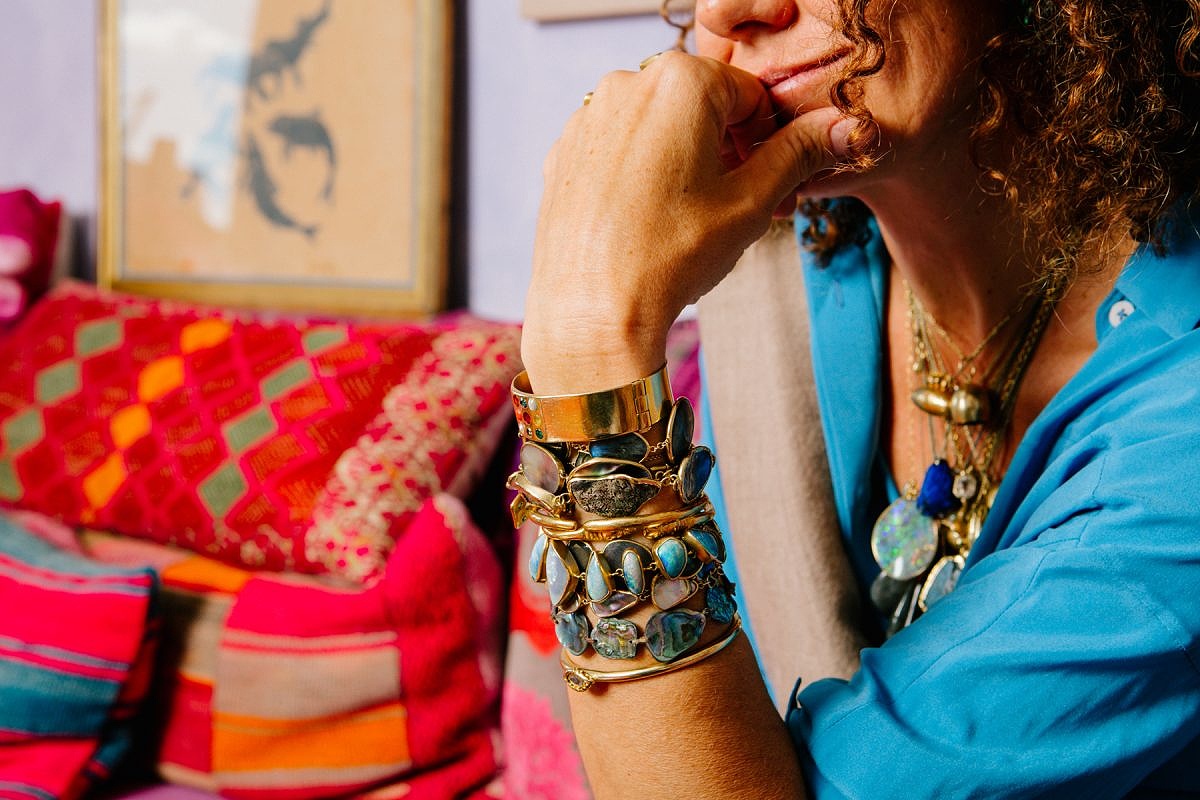 'Jewellery is a door opening into other lives' says Pippa Small. A prolific traveller, the jewellery designer's eponymous label evolved from countless trips spent delving into the cultures of the places she visited. Working with communities all over the world, her collections are organic and ethical, the aesthetic reflecting Small's own unique style. As she prepared to celebrate the brand's 20th anniversary, we met her to discuss her itinerant life, global collaboration and the inextricable link between jewellery and memory.
What came first, the travelling or the jewellery?
The jewellery. As a small child I was obsessed with rocks, stones, pebbles. When my grandmother passed away this box of jewellery arrived from her – 1970s and 1950s costume jewellery – turquoise and opals. I would take beads from the pieces and bits from my late father's dress box, and string things together – I believed having things of theirs would keep them close to me.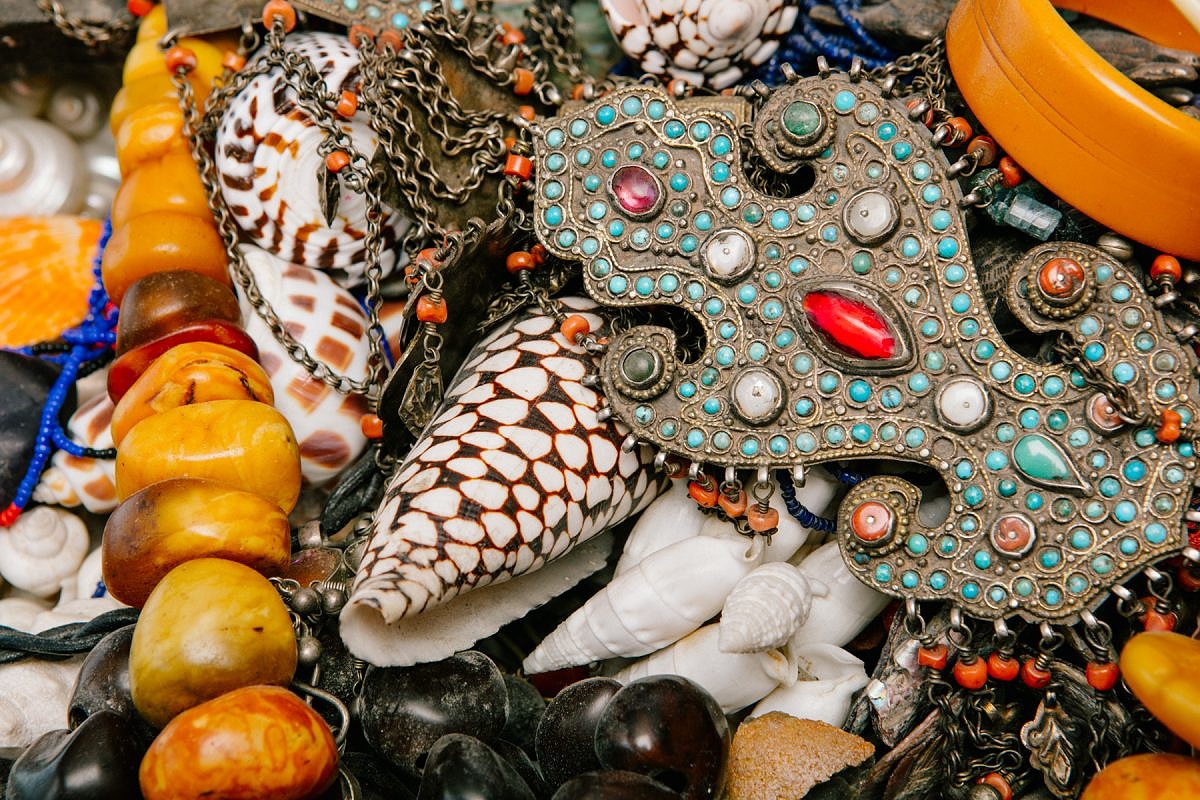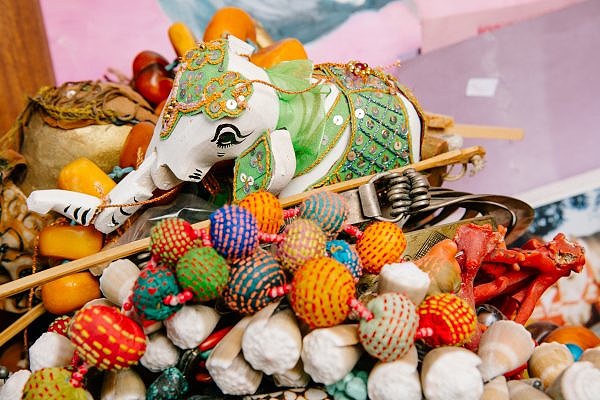 And the travel?
My parents loved to travel – to Morocco, North Africa – when my father passed when I was seven, my mother travelled more – East Africa, Turkey. I was fascinated by how people wore jewellery, the story, the meaning. I remember Moroccan women with ropes of coral, amber, amazonite, shells and talismans, swapping jewellery with a Tazmanian Masai man in the beautiful Serengeti, in Ladakh, India, surrounded by women going through my bracelets as I looked at theirs – seed pearls, turquoise coral – beautiful things.
And that was the beginning of your brand?
It started with stones, grew into travel and then the two merged. In my mid-20s, I thought – I can make jewellery and collaborate with communities, use traditional designers and materials with my input on design.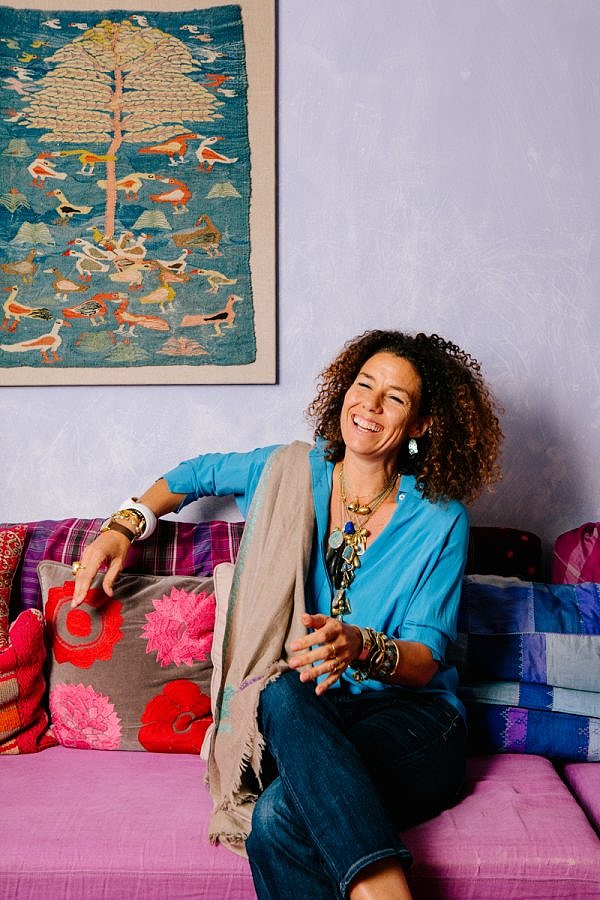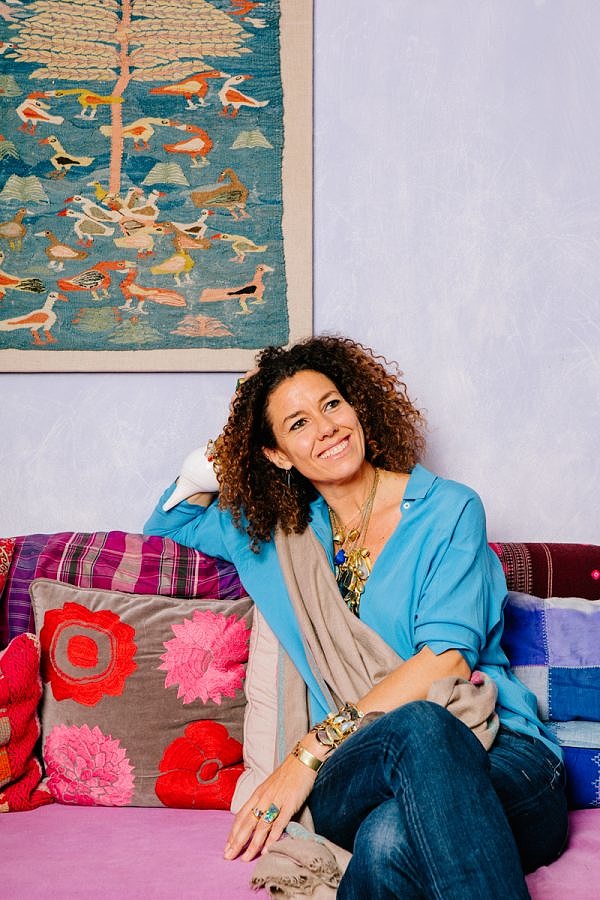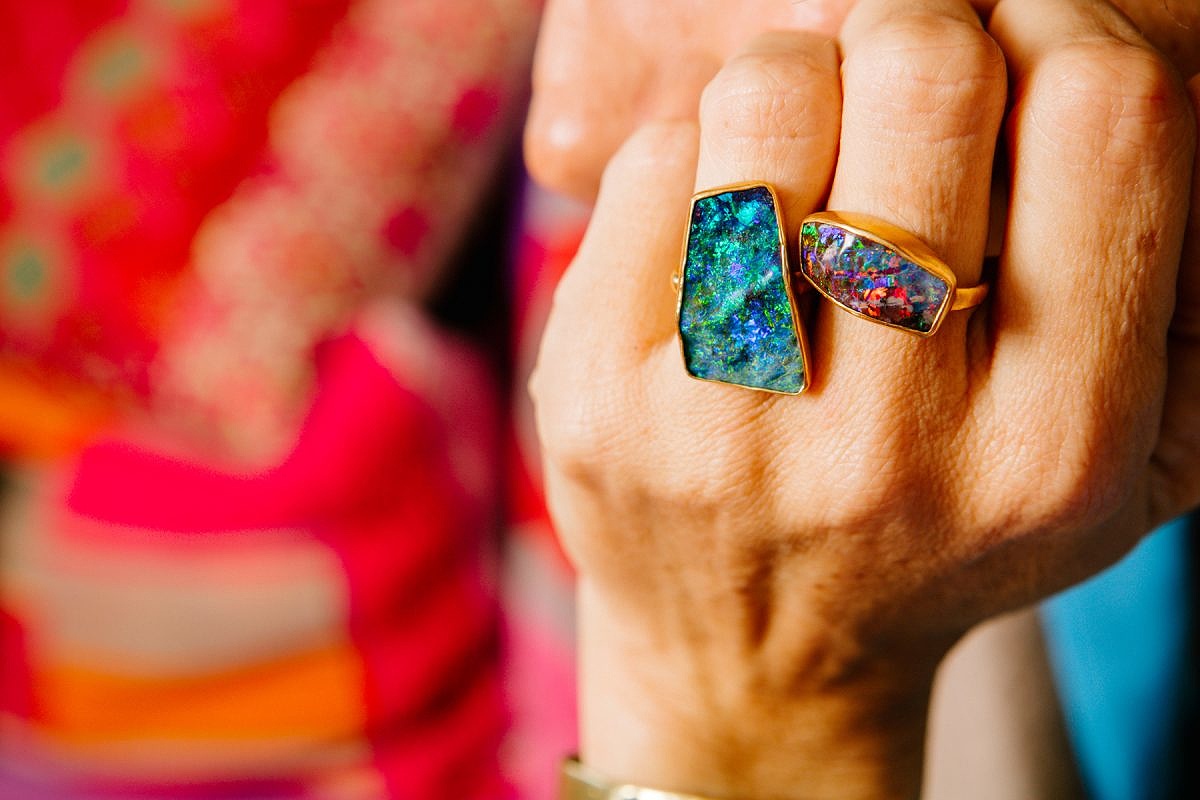 Do you work with communities on specific projects or long-term collaborations?
It depends – working with the Batwa Pigmies in Rwanda was a one-off. The Kuna in Panama I worked with for about four years, Afghanistan has been almost nine – it started as a charitable project and now we've turned it into a sustainable business plan. If it feels right and I can make it work then we try and stick together as long as possible.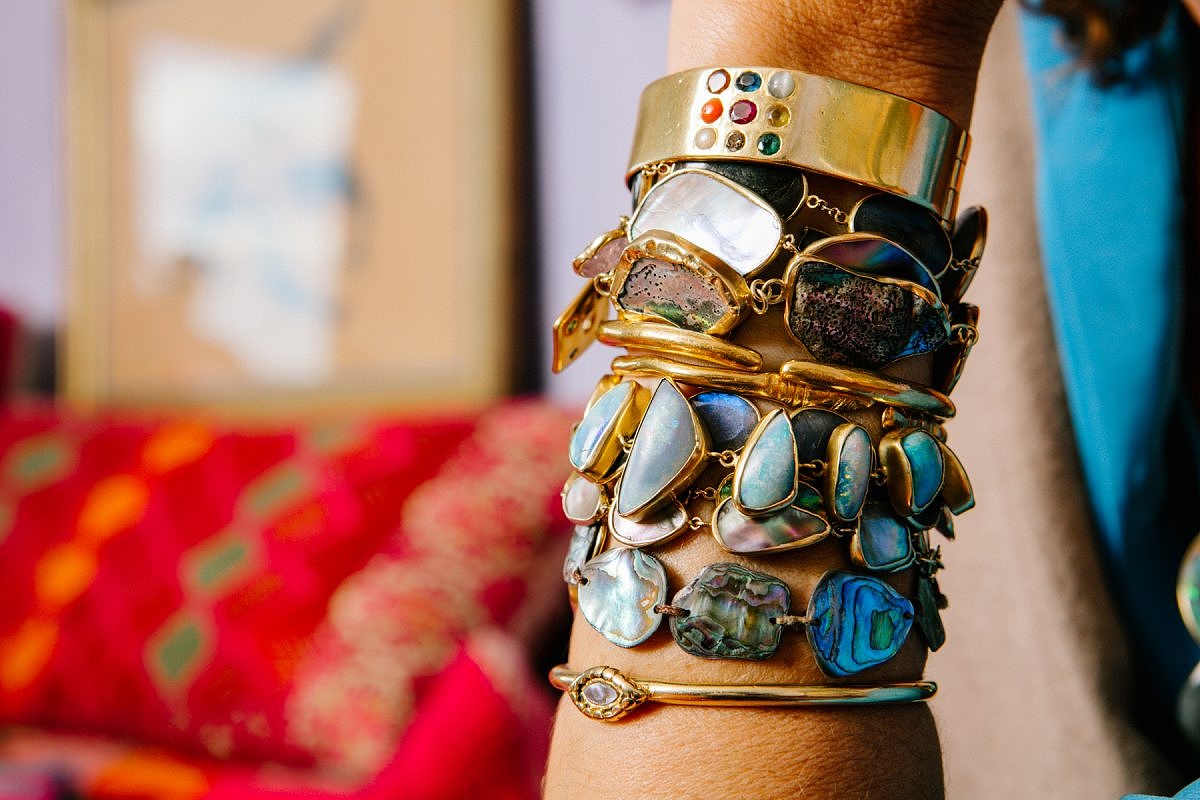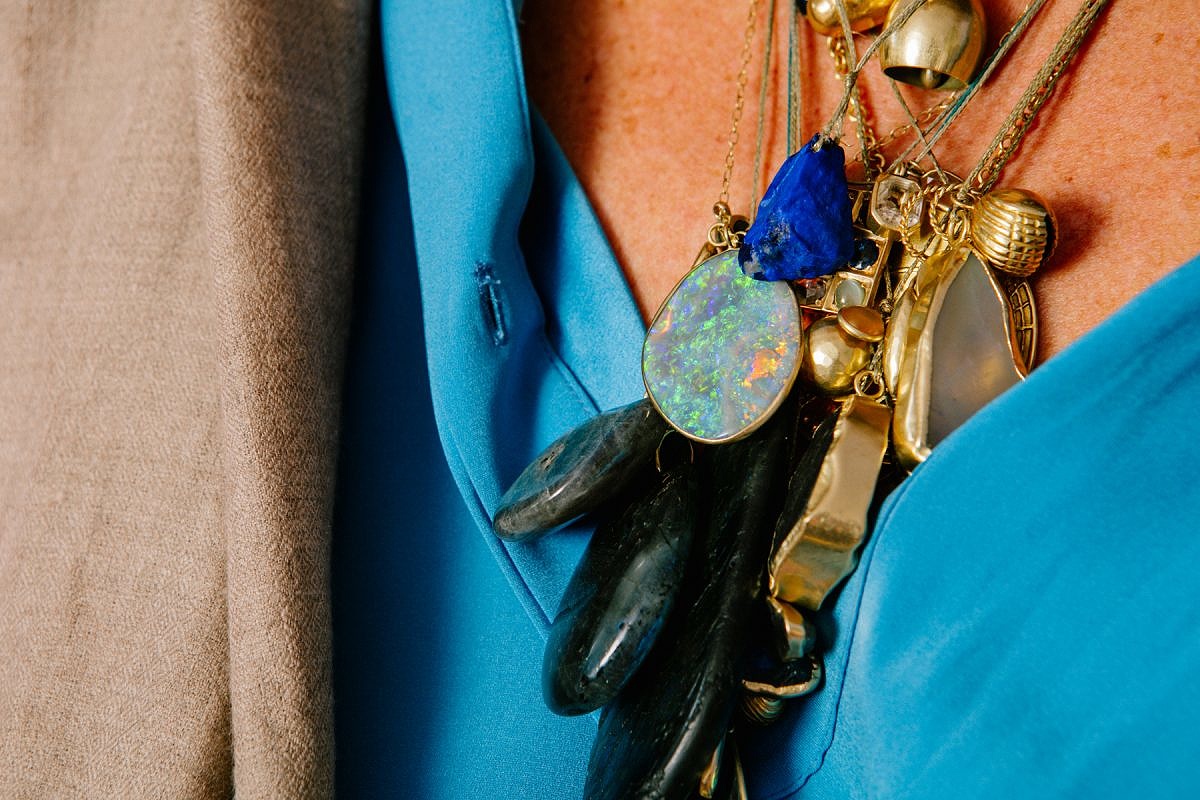 What has been your most eye opening experience?
I worked with MADE (the ethical jewellery brand) in Kenya, in Kibera – one of the biggest slums in Africa – thousands of people live in the city's garbage. Survival is based on taking that garbage and turning it into something. To see jewellery made by recycling scrap metal or glass end up on Bond Street was amazing, what you can do with the stuff people throw away.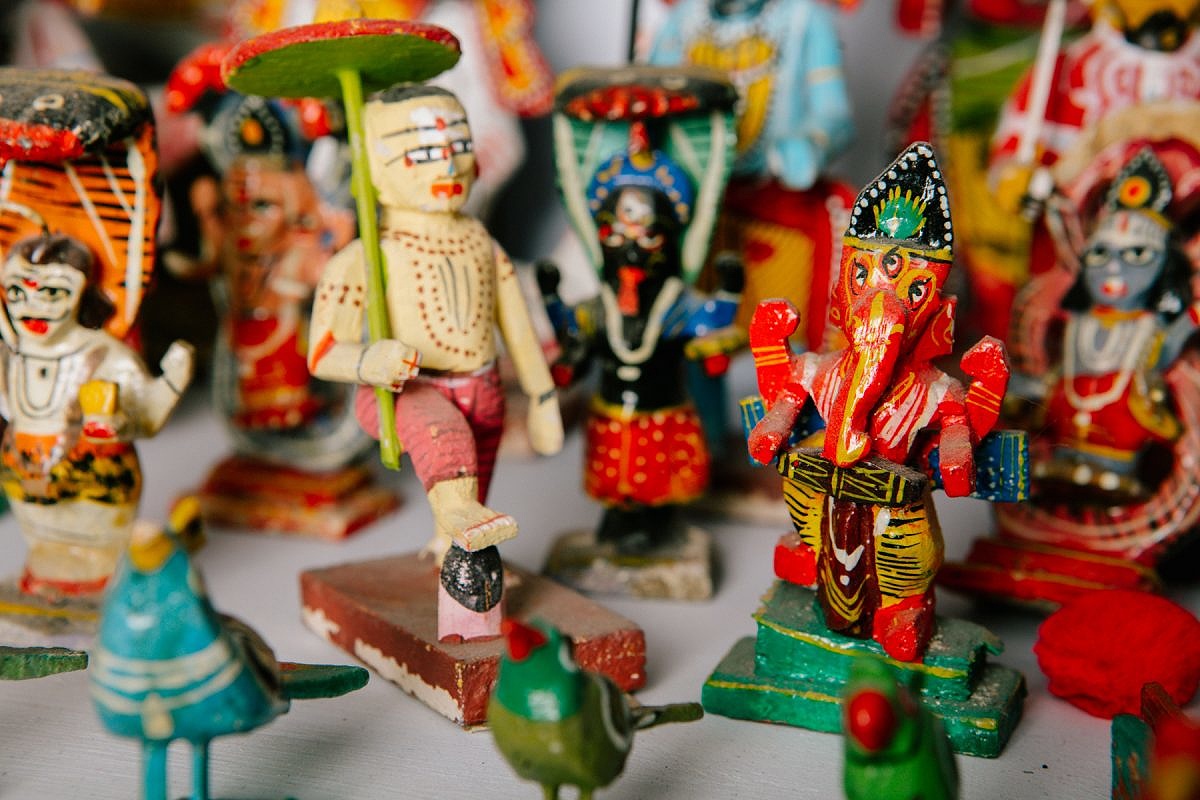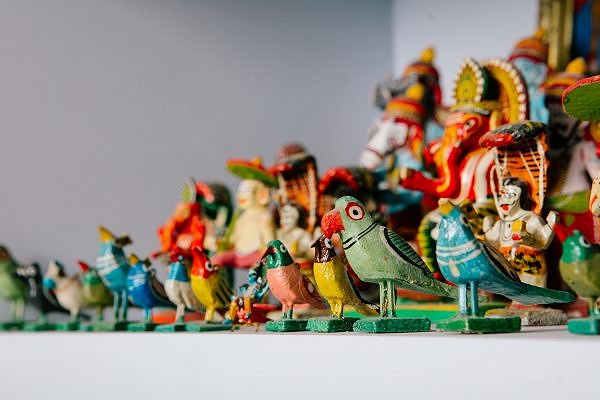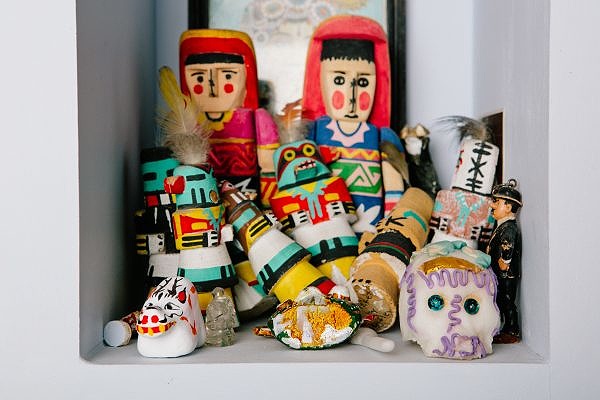 What does jewellery mean to you?
Memory. It's emotional and primal – you're not going to spend a lot of money on something that's just pretty, there's something else – maybe it's a colour association or feeling more beautiful or stronger. It's one of the few luxuries we have which are utterly pointless – you can't drive it or eat it, it doesn't keep you warm, and yet every culture in the world has created it since the stone age.
Tell me about this piece?
I've been working in India for nearly 30 years, it has become a second home. Jewellery is an enormous thing there – stones are linked to planets and destiny and to sound, food, music – everything in the conscious sphere. This is the goddess Durga – like me she's not married, she's a strong warrior goddess, created to kill a demon that nobody else could kill. In a country where women have issues and struggles, I love that there's a strong female deity. She's my talisman goddess, I usually wear her somewhere on me.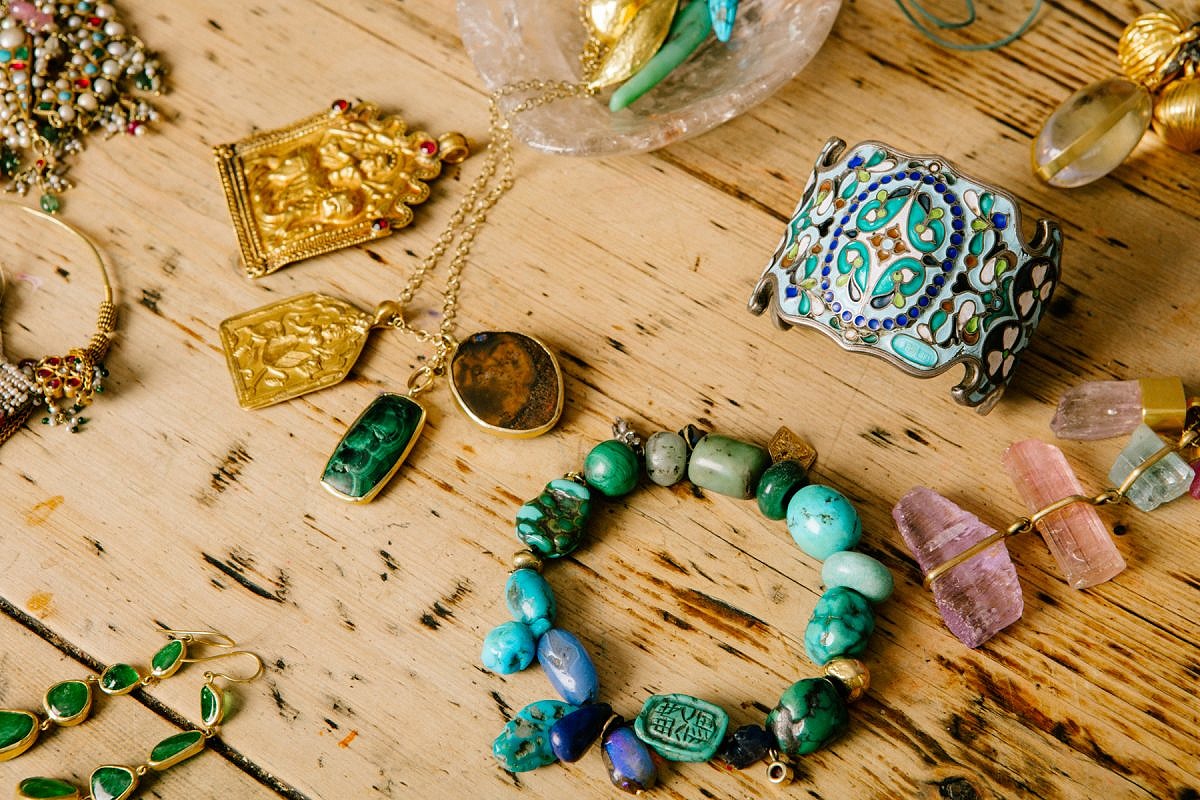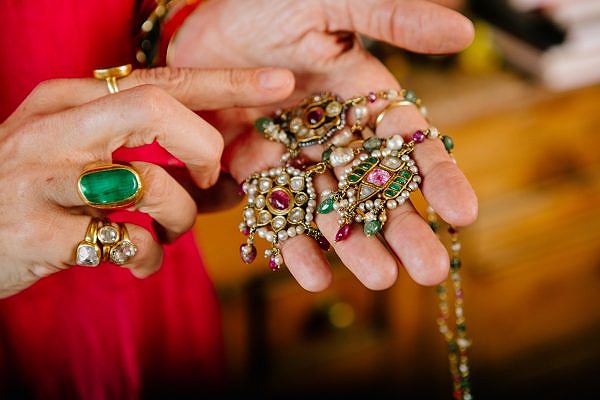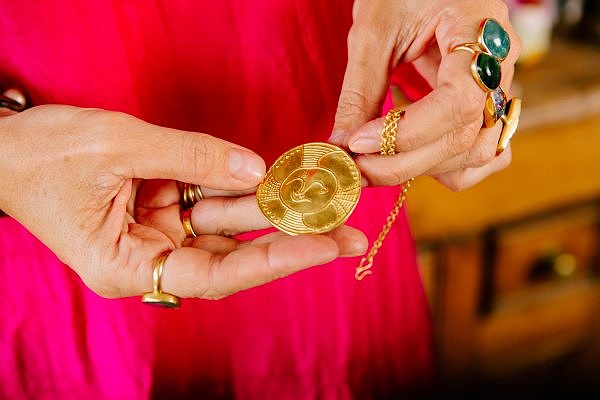 And this Picasso design?
I've loved Picasso since I was a child – he was a genius. He made a limited amount of jewellery and this one is so him – the eye on top of the eyebrows, the wonky mouth. A friend of mine owns the Louisa Guiness Gallery – it took me years of slowly paying, but it is a beautiful treasure.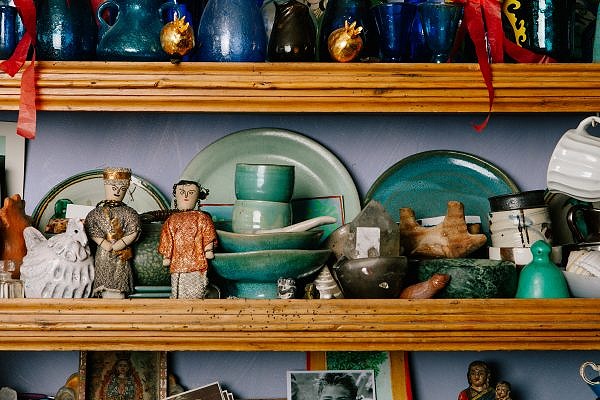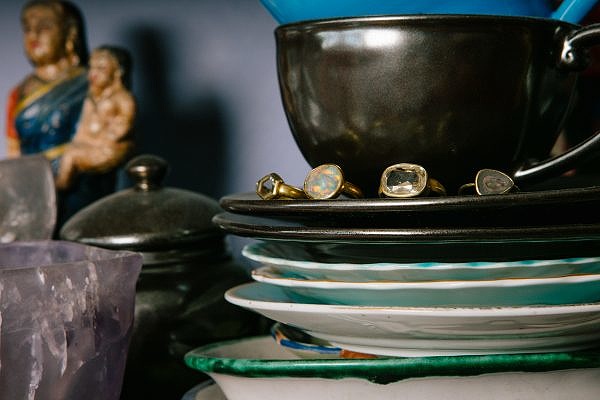 Tell me about your design process?
First is a theme, I go through my books looking for a word, something that will evoke an image, generally to do with nature. Second it's stones – an amazing collection of rocks or new kyanite arrives. The last collection I did was in Burma, looking at Buddhist and ancient Burmese symbols.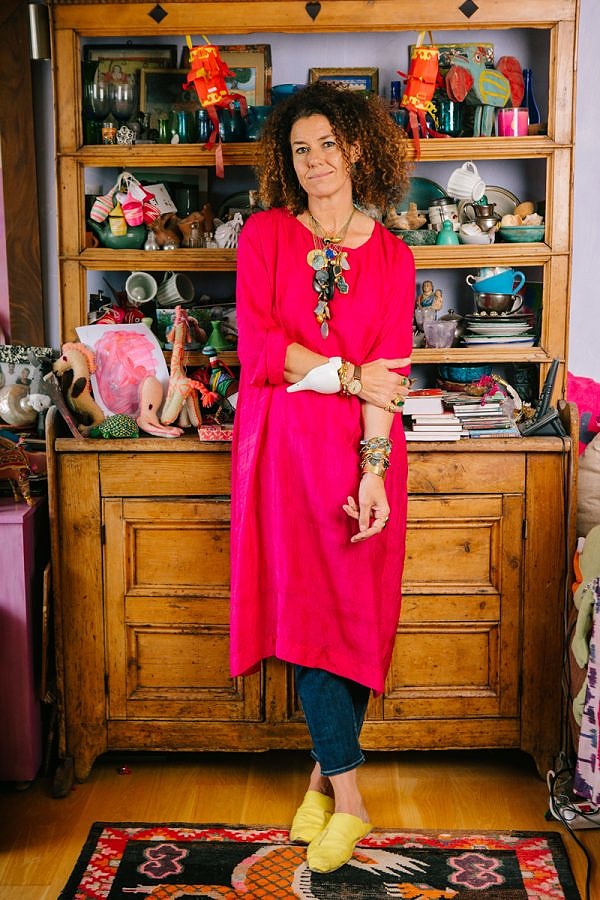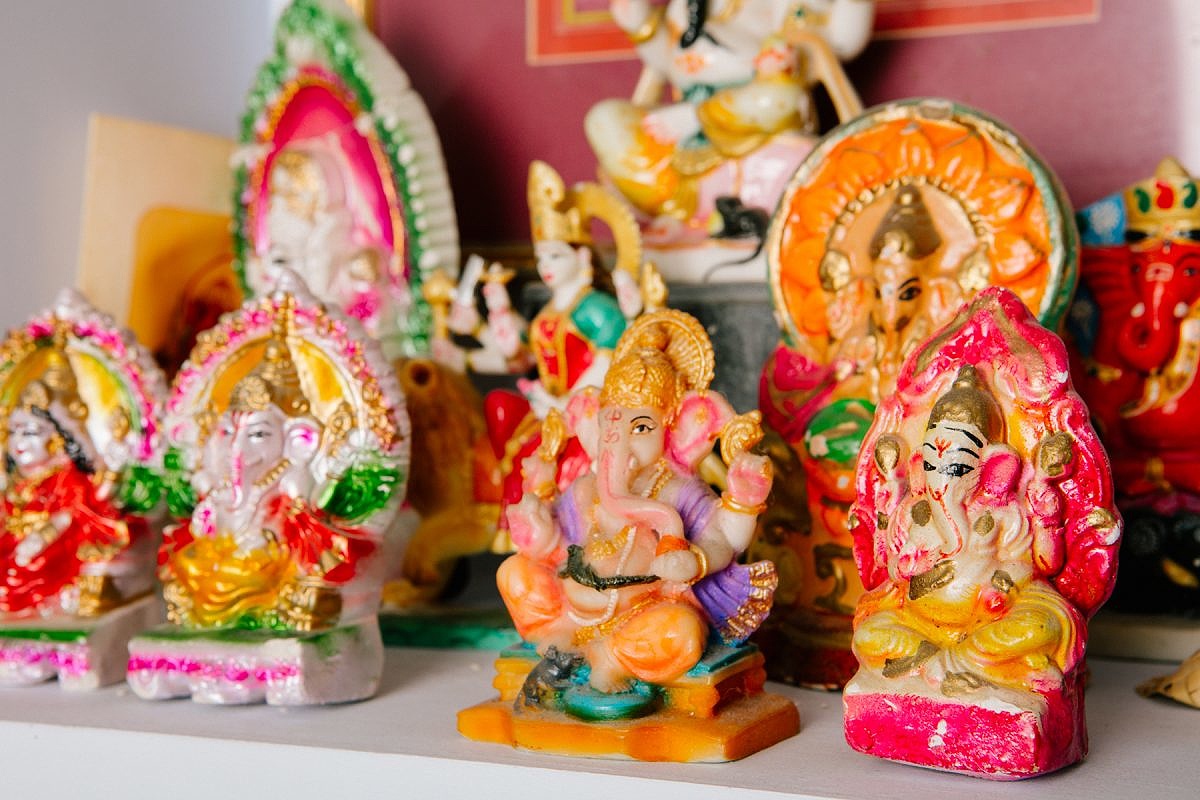 Who inspires you?
The women I meet along the way – Rajistani shepherdesses, with their long thin bodies, in a swaying skirt and coloured beading, or Afghan women. I'm also completely fixated with 1940s films, with Lauren Baccall – when women had been brought up to be incredibly feminine and they started rebelling, wearing jeans or men's suits.
How do you style your jewellery?
I don't think about it too much. It's on all the time and I slowly change pieces, at the beginning of the year there was a lot of turquoise so I took that out, it's gone a little darker – more labradorite, darker opal – maybe by summer it will slowly have shifted to something lighter.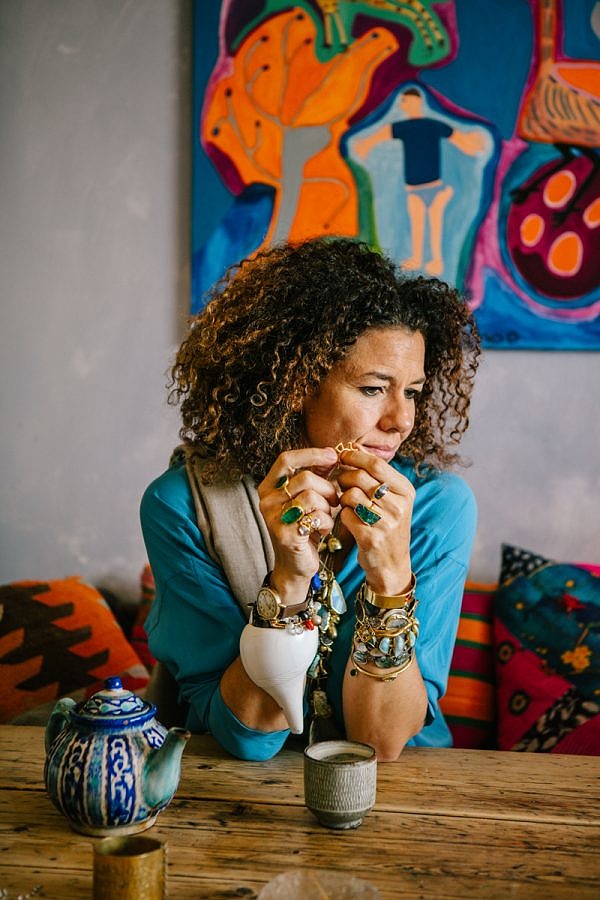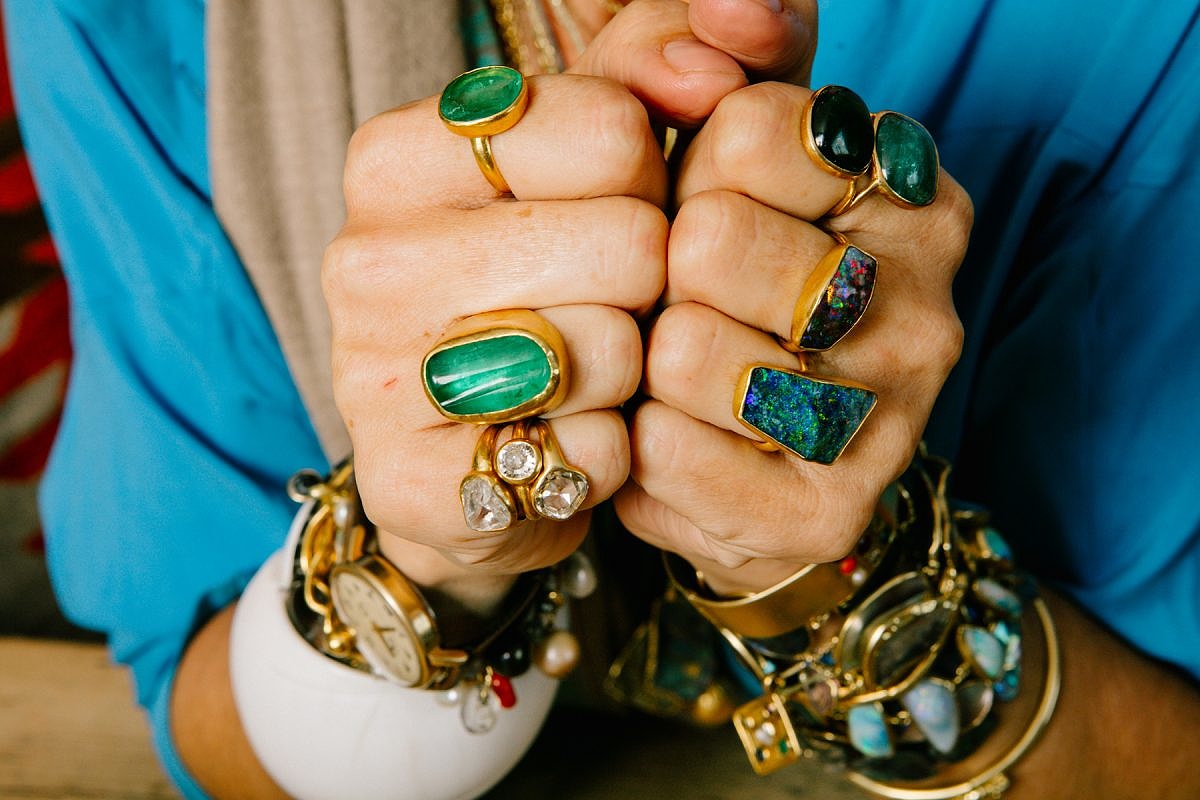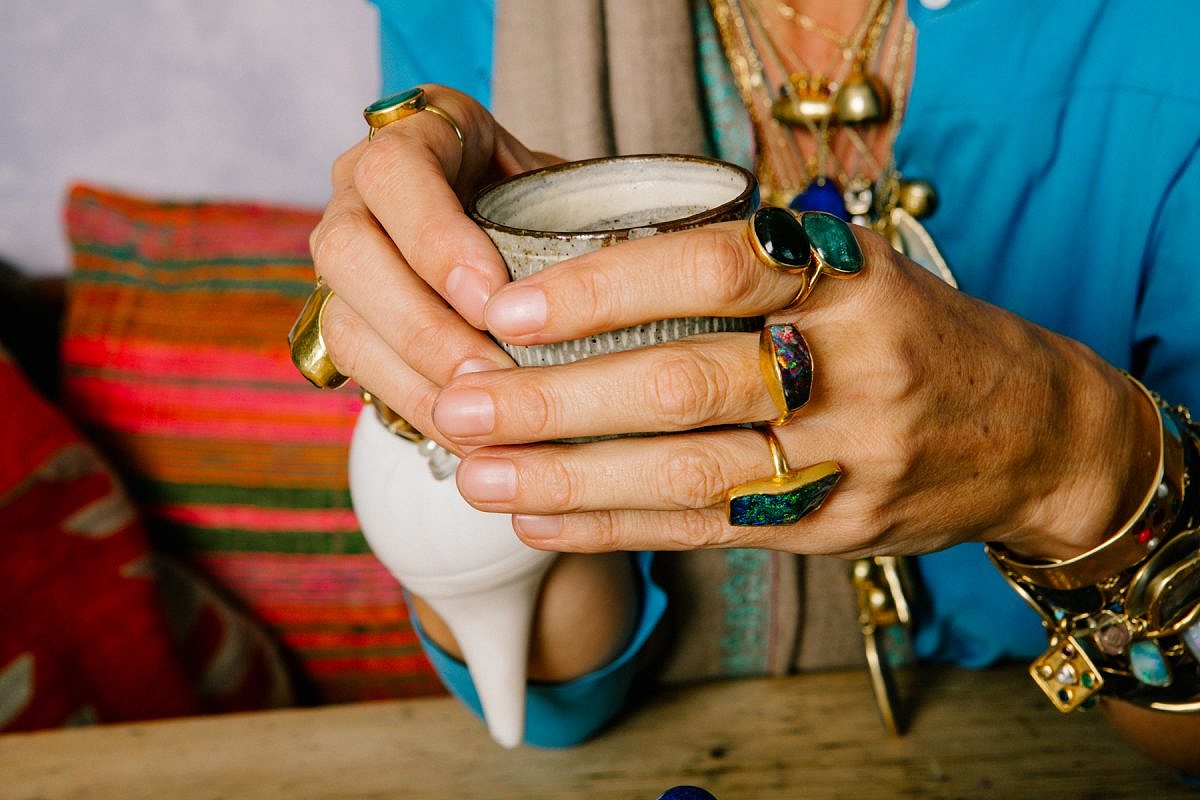 What else are you working on?
I created a collection with Belquis Zahir who is the granddaughter of the last king of Afghanistan, based on nature – a poppy head or a branch, seed-pods that were about to burst. They're sculptural pieces using copper, bronze and brass. It's about symbolising hope, the hope that's needed in Afghanistan. Looking at the planet and how more care could be taken, looking at nature and appreciating it.