Twenty-seven years ago, Patrick Mavros sculpted a pair of earrings for his wife Catja, as a sign of his love. Little did he know that this gesture would launch his career as a sculptor and he would become world-renowned for the exquisite silverware he has created over three decades. Inspired by the rich stories that derive from the landscape of Zimbabwe, that the Mavros family call home, Patrick Mavros offers classic and contemporary interpretations of African luxury, from intricate jewellery pieces to table accessories and more.
Today with the creative additions of his four sons, the design house has ateliers in both Harare and Mauritius as well as a flagship store on London's Fulham road. It was here that we met with Patrick's second eldest son Forbes, who alongside his jewellery-designer wife Kate, is responsible for the Mauritian side of the business. As they prepared to launch their latest collection, the pair gave us an intimate insight into how life in Mauritius is shaping new work, whilst retaining the core values and philosophy of the brand.
What is the lifestyle like in Mauritius and how did it inspire the new collection?
FM: When Kate and I settled in Mauritius, we were drawn to the environment. We are fortunate to live on a beautiful bay that is protected by a reef and faces an ocean that stretches to the west coast of Australia. The Sea Urchin collection is an authentic story from nature, the ocean has gently presented her treasures to us.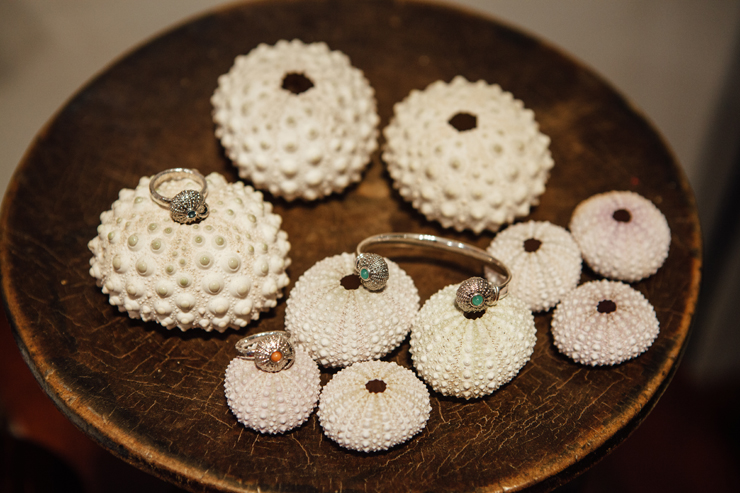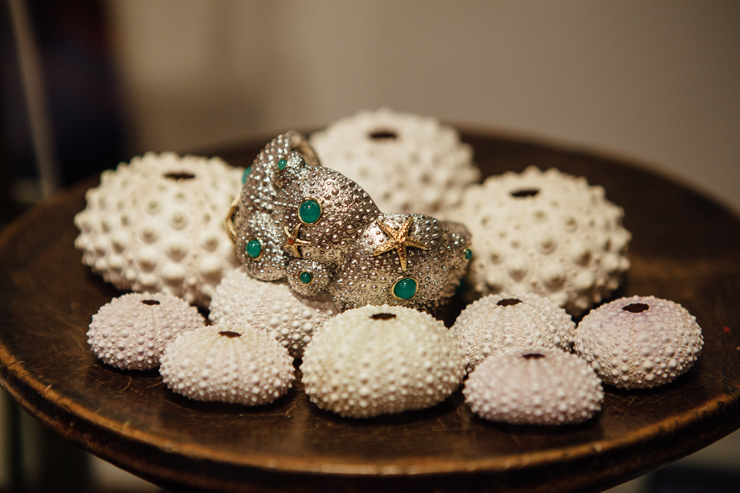 Tell us a bit about the workshops and the process behind the collection.
FM: Each and every creation that leaves our atelier, has been brought to life by the hands of several passionate craftsmen. This collection follows the same technique as all Patrick Mavros jewellery and sculpture; lost wax casting. The Sea Urchin Collection is cast from real shells that we have found on the beaches of Mauritius.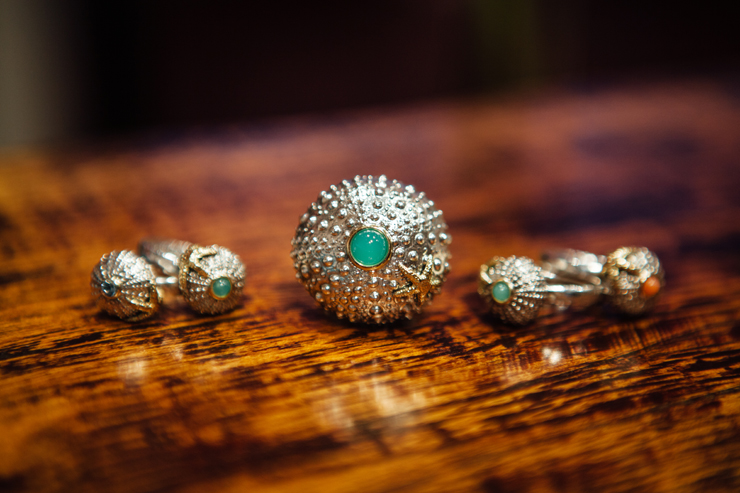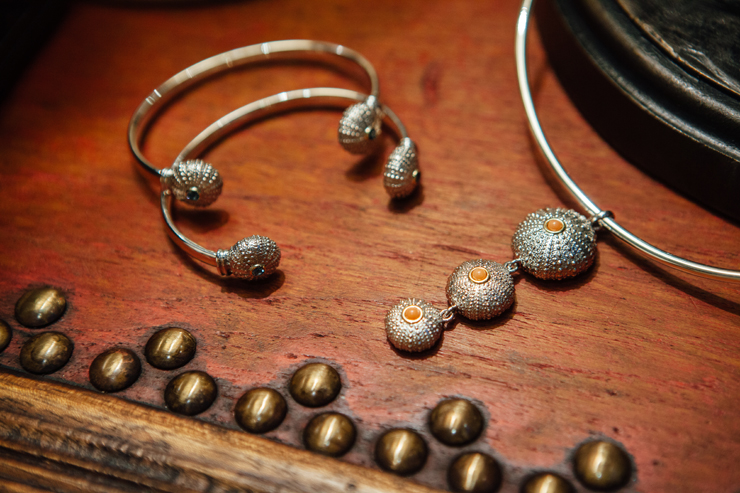 This collection includes more fine materials than past collections such as
gold
and precious stones – tell us why you decided to go in this direction?
KM: Mauritius is full of colour. The Indian Ocean is the most incredible blue and the bougainvillea, hibiscus flowers and tropical plants are in constant bloom of bright pink, orange and red hues. When we search for shells, it is the colourful urchins that stand out, so we decided to used a selection of gemstones that reflect the island's wildlife. We also wanted to give our customers the option of adding gold to their collections, so we created some 18ct yellow gold pieces as well as adding gold details such as the baby starfish that clasps onto the side of the silver urchins.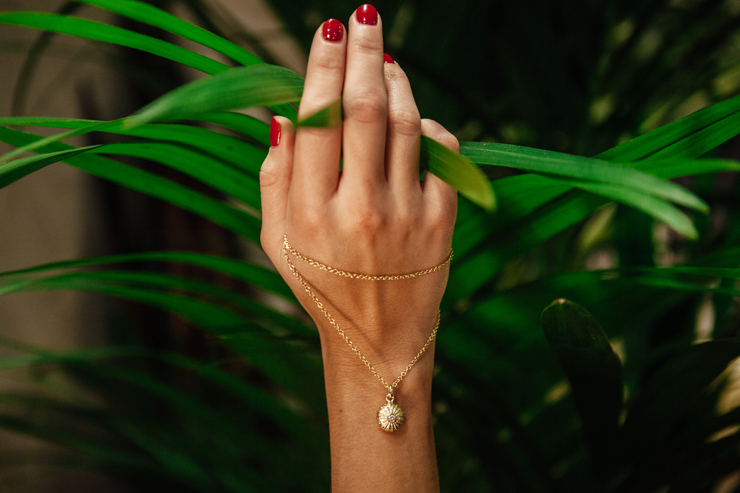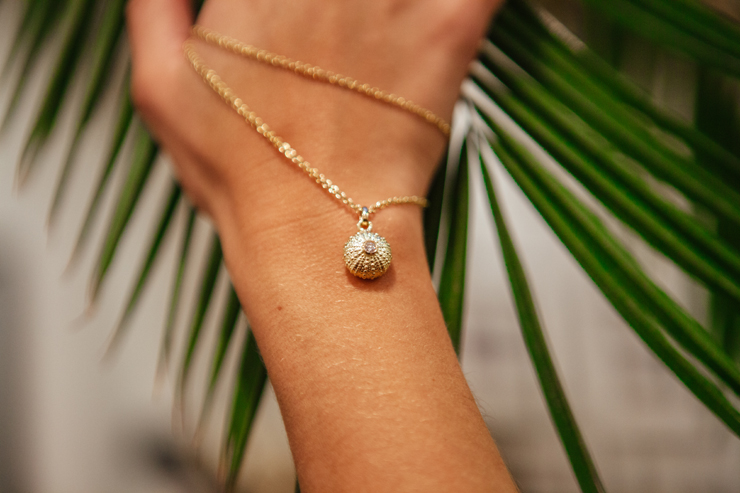 You sourced some beautiful materials for the new collection, tell us more about these.
FM: Much of this collection's value lies in the stones we have used. We sourced Turquoise from the famous Sleeping Beauty mine in Arizona, the finest Chyrsoprase in the world, from northern Australia and 25 million-year-old fossilised coral from the costal mountains of Borneo. Building this collection, we have travelled far and met marvellous eccentrics on our buying adventures.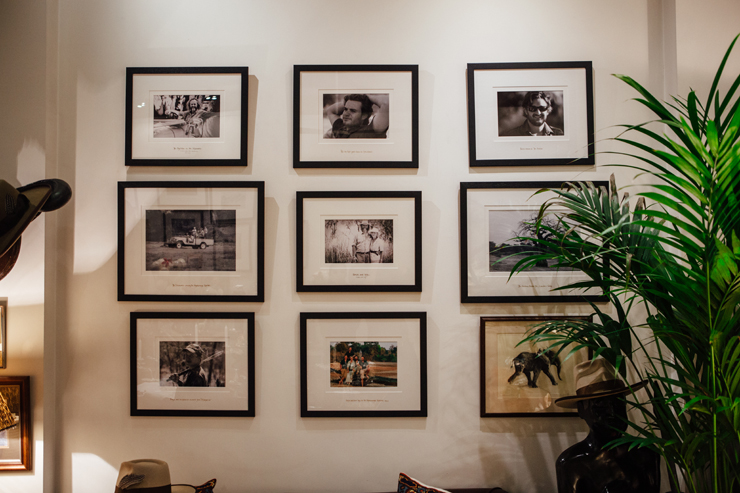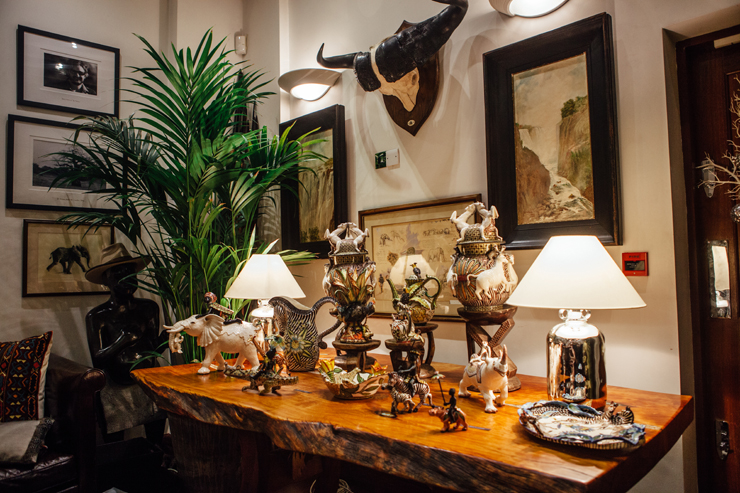 Forbes – it must be a honour to work so closely with your family – did you always know you wanted to go into the family business and what is the best thing about working with your parents, brothers and wife?
FM: As children my brothers and I grew up in a world of creation. We would make wooden swords in the workshop and always followed our father around; observing and learning about our business from a very young age. My mother and father had always allowed and encouraged us to express ourselves as creative individuals, this value is evident in the diversity you see in our brand today. In today's luxury world, family businesses are rare, many succumb to being taken over by powerful luxury conglomerates. The best thing about working with my family is the pride I always feel when meeting someone new and being able to tell them that I work in an authentic family business, where nothing is outsourced and our story is genuine and unique.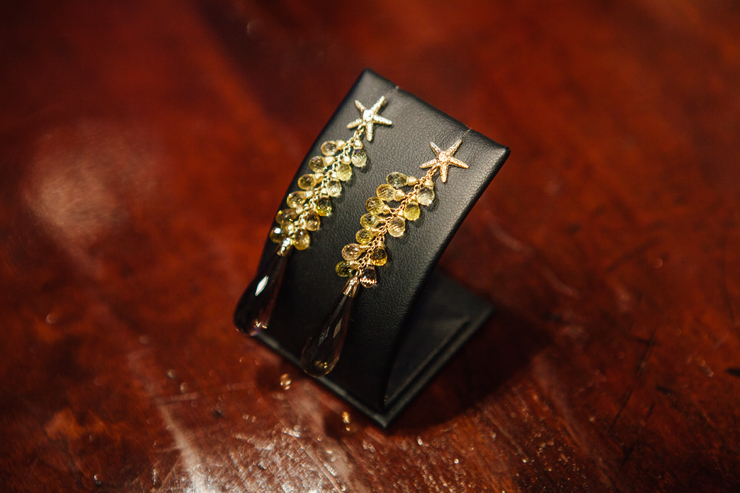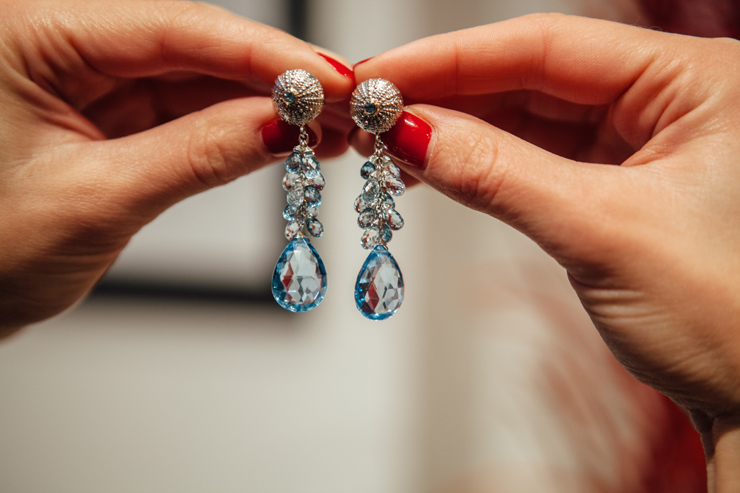 Kate – how did you get into jewellery design?
KM: I first started making beaded jewellery when I was about ten years old. Jewellery making was always my passion from weaving beads on a loom to setting stones into silver. I started selling my own work when I was seventeen. I then worked with other designers throughout my career learning from them and discovering new techniques.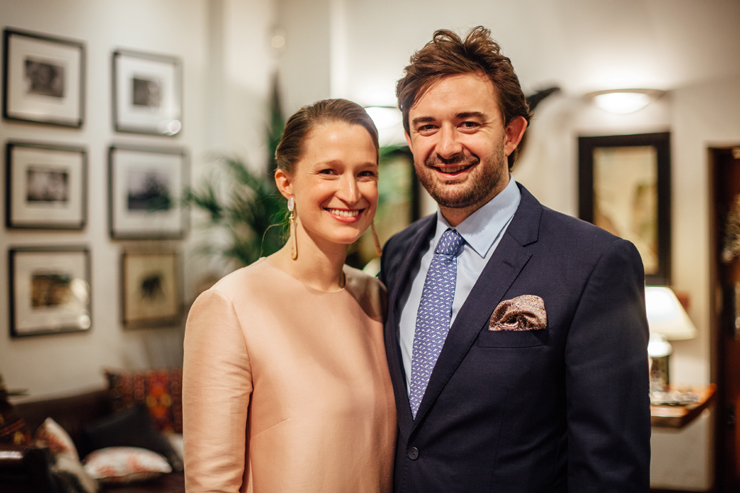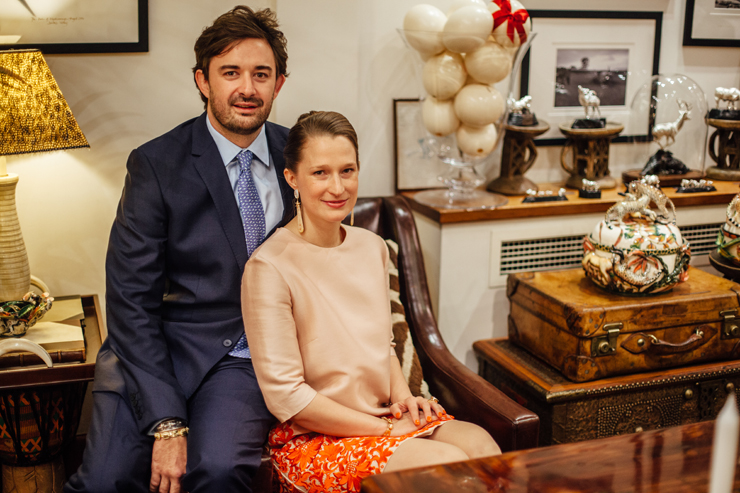 What is the process when you are designing together? What influence do you each have on the collection?
KM: Forbes is amazing at working the wax originals and selecting the sea urchins for the collection. He controls all of the production and has an incredible ability to see through his vision to a final piece. He draws or builds the original and then brings it to me to place the stones or accents. We discuss the design elements constantly, the scale of the pieces, the length of chain, every little detail.
FM: I am fortunate to have a truly positive and passionate collaboration with my gifted wife. We literally collaborate and work on every aspect of our business. Whether Kate is asking for my advice on her stone selections or I am asking Kate's advice on a prototype, we are constantly engaging and drawing out the best in each other.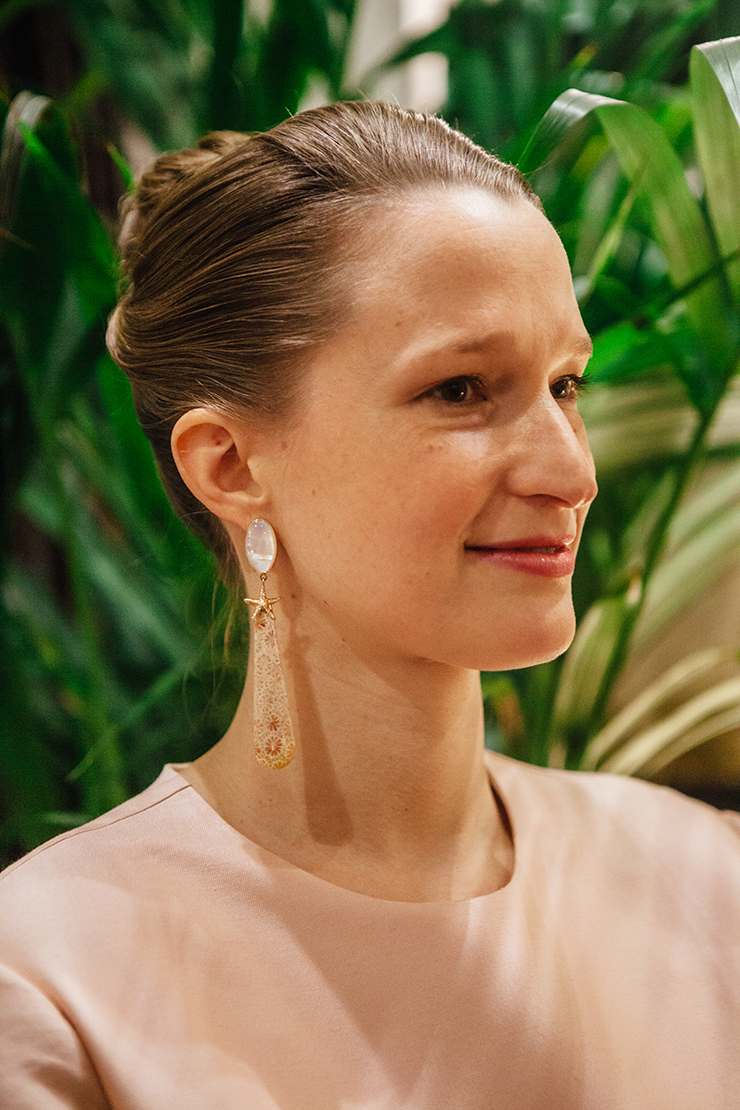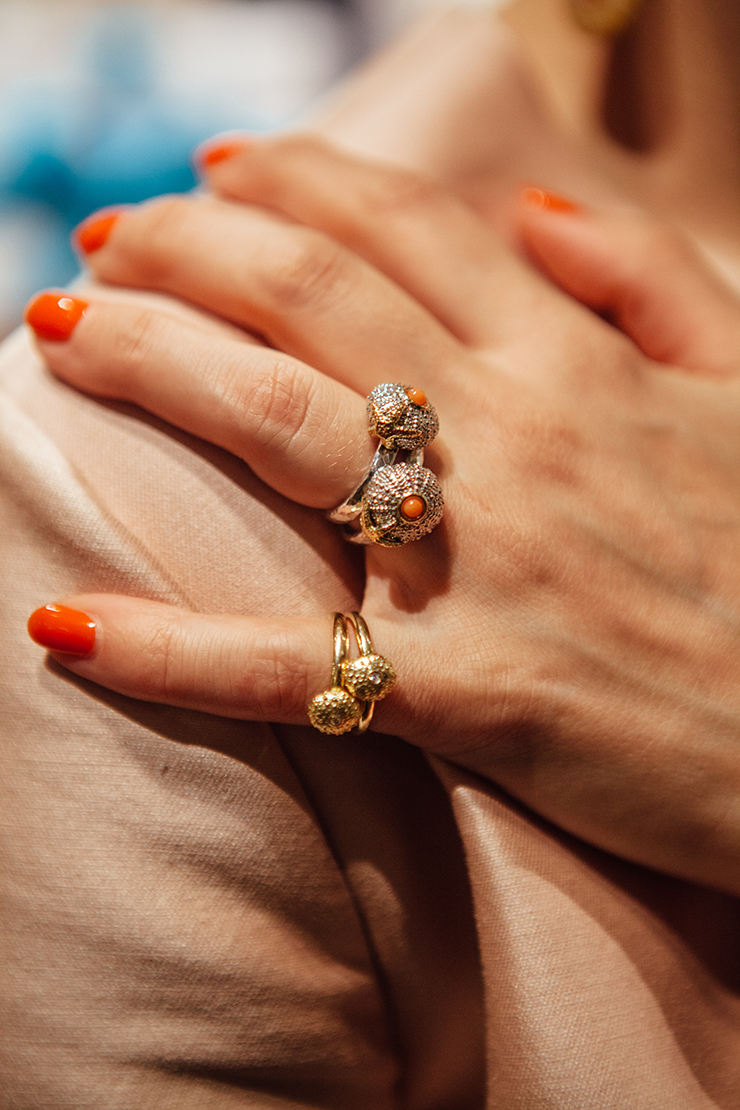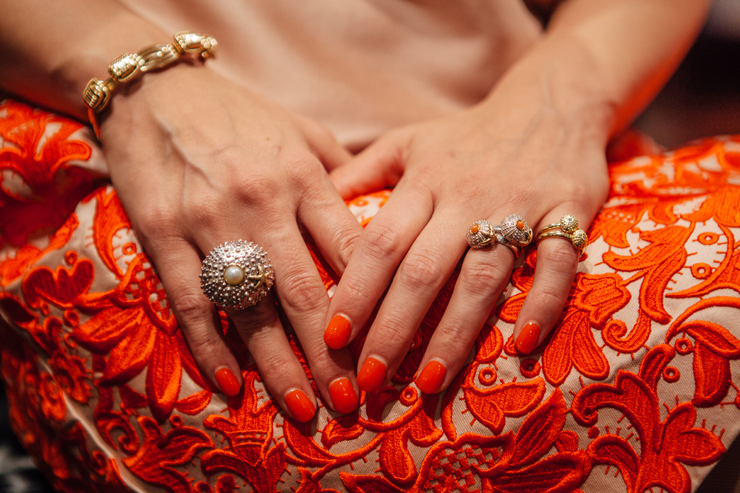 How do you both style the jewellery you wear?
KM: Being a jewellery designer and the wife of a jewellery designer definitely has its advantages! I constantly change my earrings and rings and always take my jewellery off to sleep! I love wearing delicate earrings with a larger pendant or a big cuff. Generally I only wear three pieces of jewellery at the same time. If the earrings are a statement piece, I will skip the necklace.

FM: The piece of jewellery that I wear everyday of my life is my sterling silver elephant hair bangle. It has huge sentimental value as it reminds me of my home in Africa. It is also a good luck piece that has seen off charging buffalo and twelve foot pythons. Another accessory that I wear often is a one of a kind belt buckle made as a gift for me from my younger and extremely talented brother Patrick, Junior. It is an amazing casting of a goliath beetle set with blue topaz. If I am dressing up I would wear any one of our many cufflink designs, I am proud to say they are all fabulous and tell a unique and humorous story!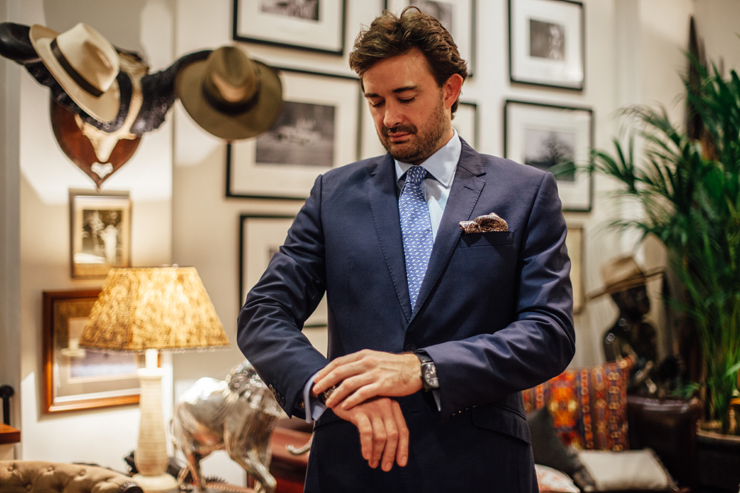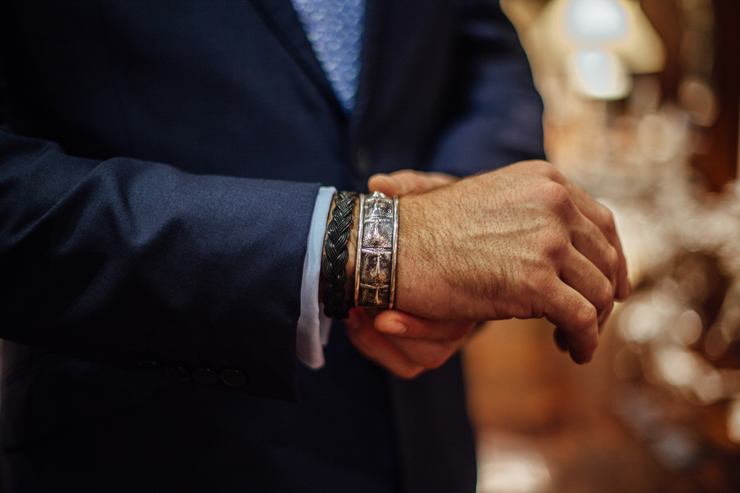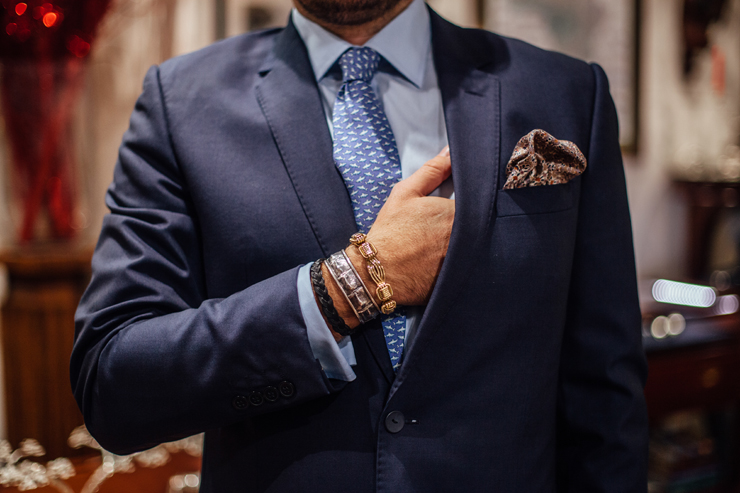 What is next?
Surprise can be a wonderful thing.