It's not every week you get to hang out on the floor of a prestigious London jewellery boutique with one of the world's most influential fashion stylists but last week we were invited by Amedeo and Roberto, the duo behind the brand Faraone Mennella, to meet with Patricia Field who is responsible for some of the most iconic on-screen fashion moments over the past 20 years. Costume designer for Sex and the City, The Devil Wears Prada and Ugly Betty it was Patricia that first discovered Faraone Mennella during a chance meeting in NYC. Struck by their fresh approach and ethos that fine jewellery should be worn everyday, she requested to use some of their pieces on set of Sex in the City, which catapulted the Italian brand to fame. Twelve years on and still the firmest of friends we went to visit the trio to find out more about the brand's on-screen highlights.
Why jewellery?
AMEDEO: I am the wrong person to ask. I couldn't escape. It has been my family's business for six generations since 1857 so it's in my blood and DNA. That said my family is in cameo manufacturing which is very different to the fine jewellery we create at Faraone Mennella. Roberto was studying marketing, fashion and design at Parsons University and I was already in the jewellery business so we decided we would design a modern jewellery collection together.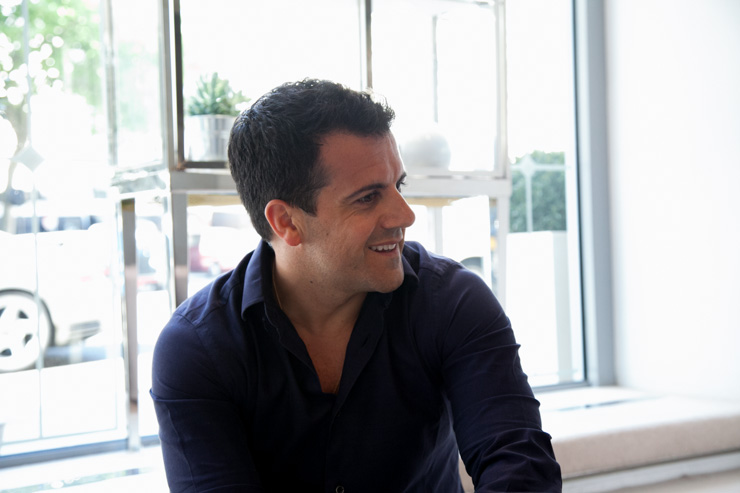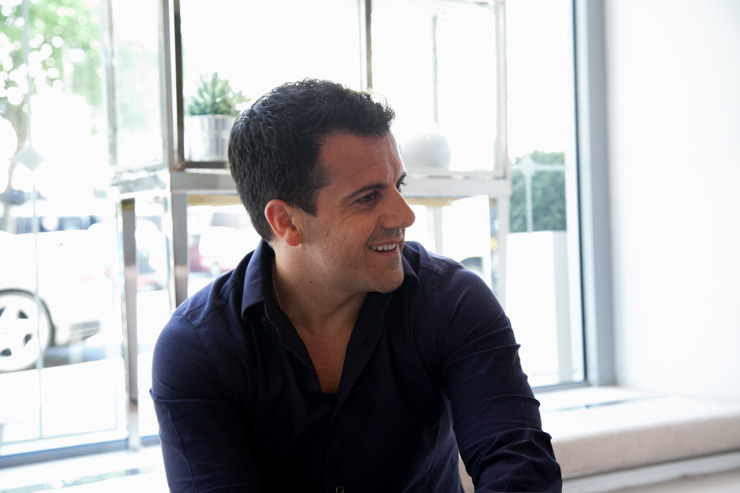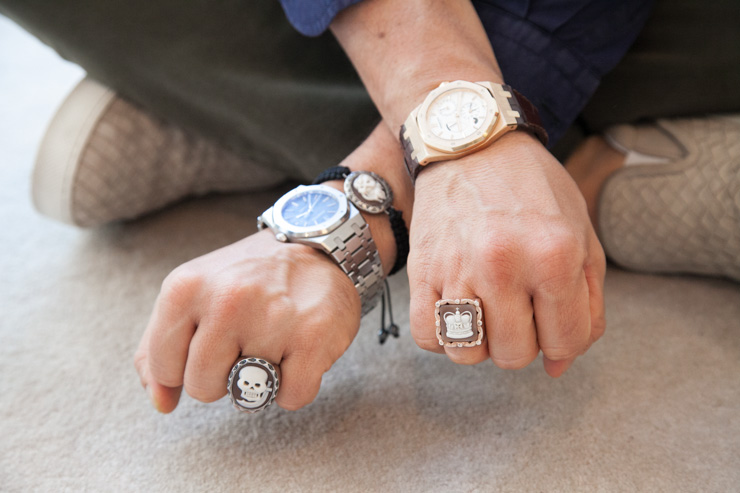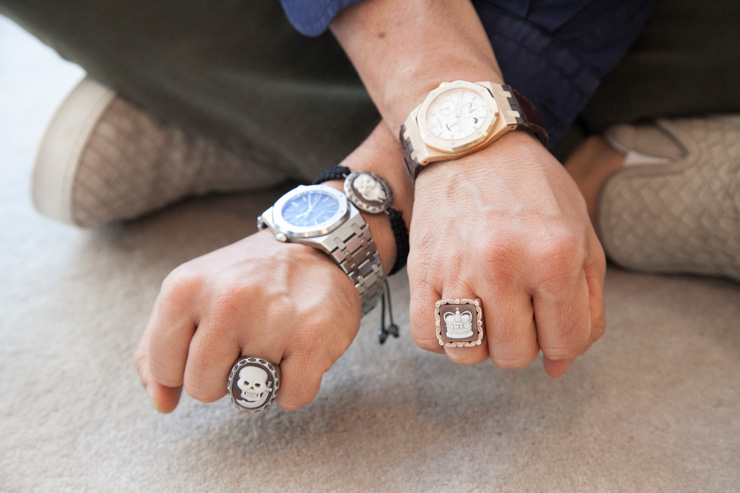 Your both from Italy but live in New York. What do the two places bring to your work?
AMEDEO: The craftsmanship and way we approach design draws on Italian heritage and the collections are made in Italy but without the spirit and energy of New York, Faraone Mennella would have never evolved and been so successful. It is one thing to make jewellery in the traditional sense but it is another to make seasonal collections that are ever evolving. That takes a lot – you have to think about the women wearing it , what is happening in fashion, the art world and pop culture.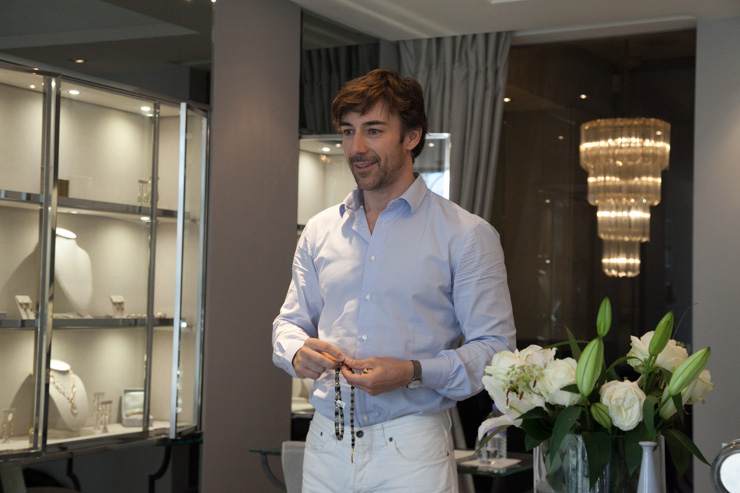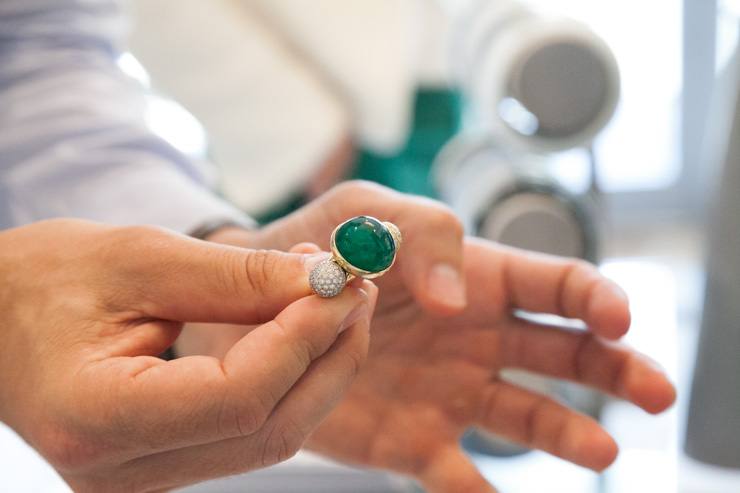 What influence did Patricia bring to the brand?
AMEDEO: Everything. She was the engine; she not only discovered us and put us in the limelight but she continues to influence us because she is not a follower of trends. She doesn't even want to create trends; she does what she likes and what she does in the fashion industry is just another medium of expression. It keeps us grounded and reminds us what is important and that we shouldn't get caught up in the vanity which comes easily in this industry.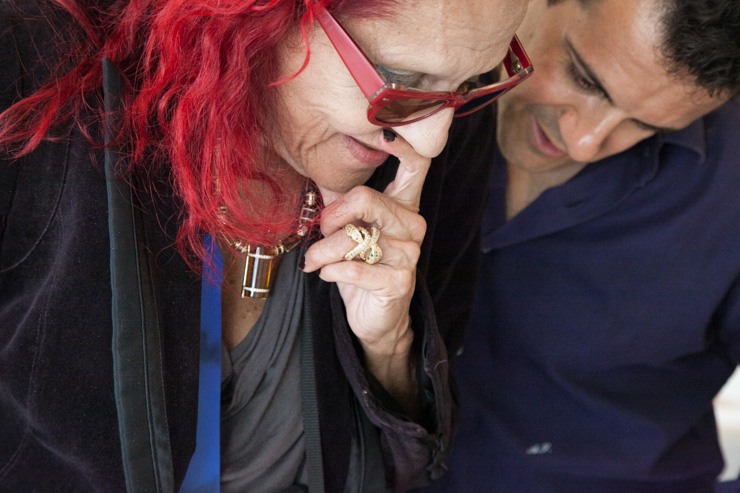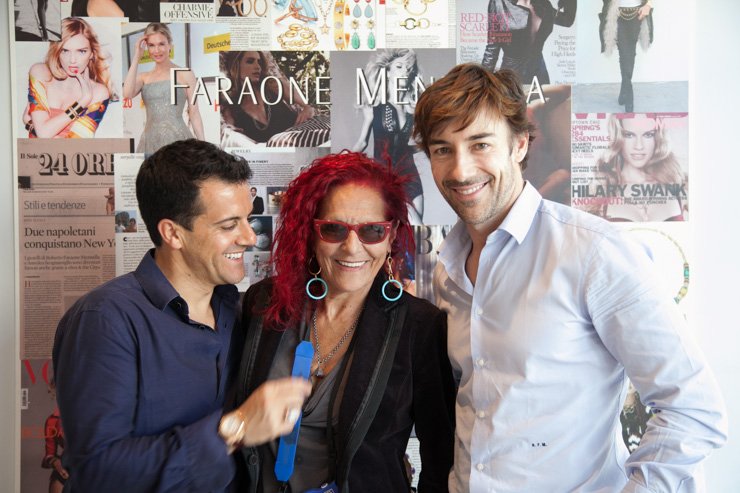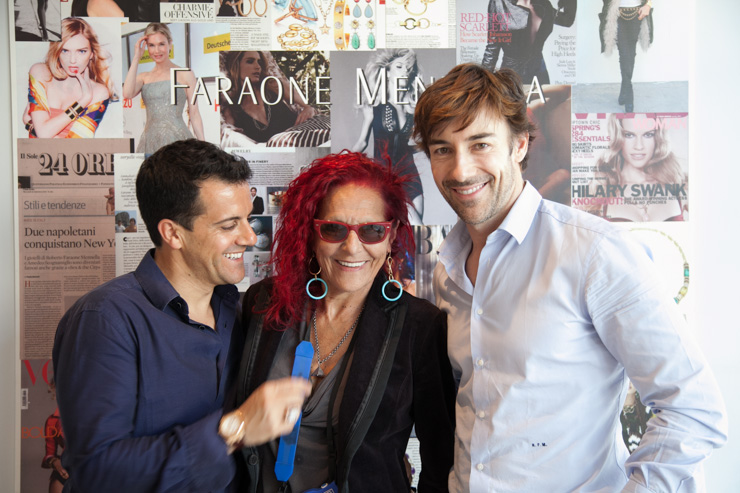 Patricia what was the initial spark when you first met Roberto and Amedeo and saw their jewellery?
PATRICIA: I liked it because it was modern and clean. I thought they did a beautiful job of interpreting modern geometry. It wasn't based on something trendy and I was attracted to it.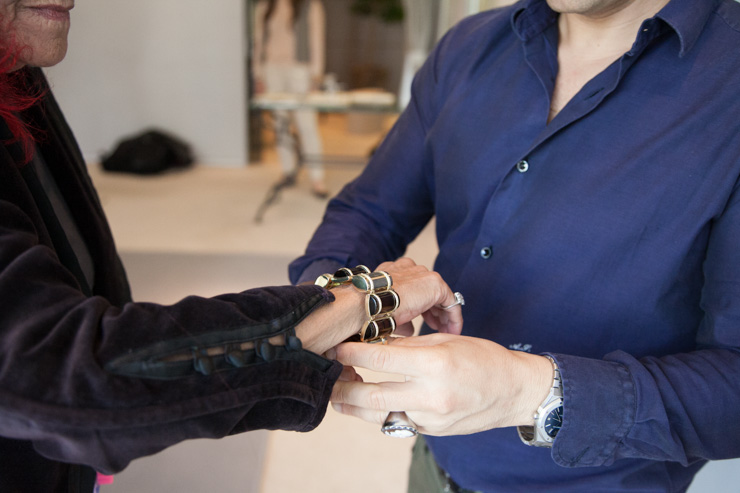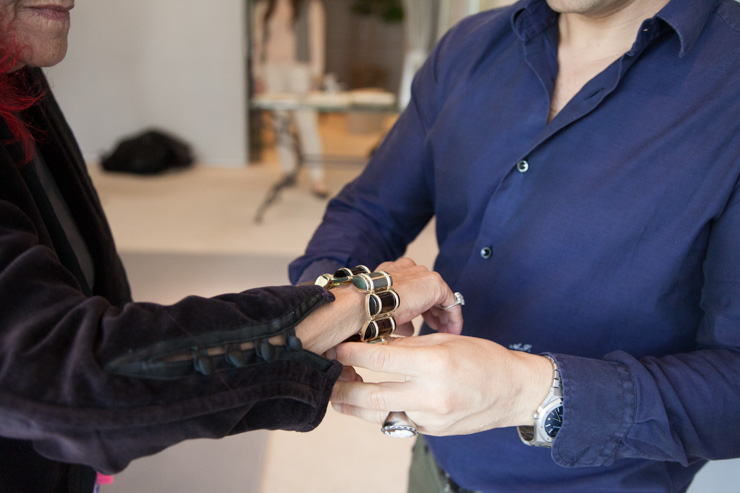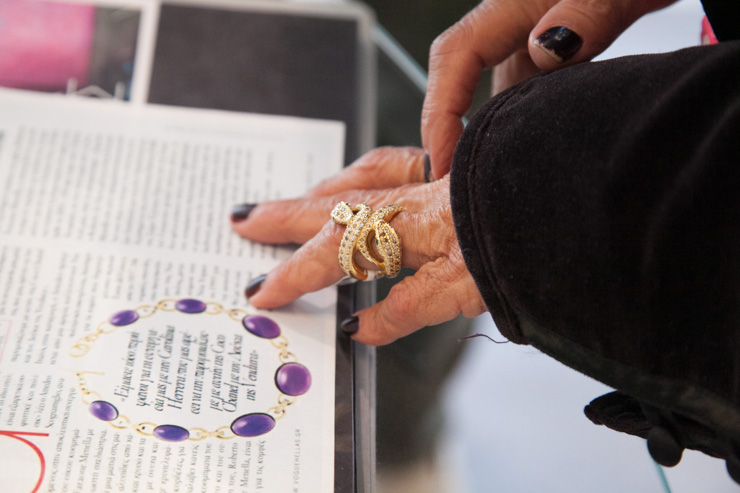 Do you think a woman's jewellery says something about her that clothes never can?
PATRICIA: Absolutely. I think anything that a person wears says something about them if they are conscious of their style or not. Jewellery is a focal point so hopefully it is an expression of who they are and what is important to them. Jewellery is in many ways is symbolic.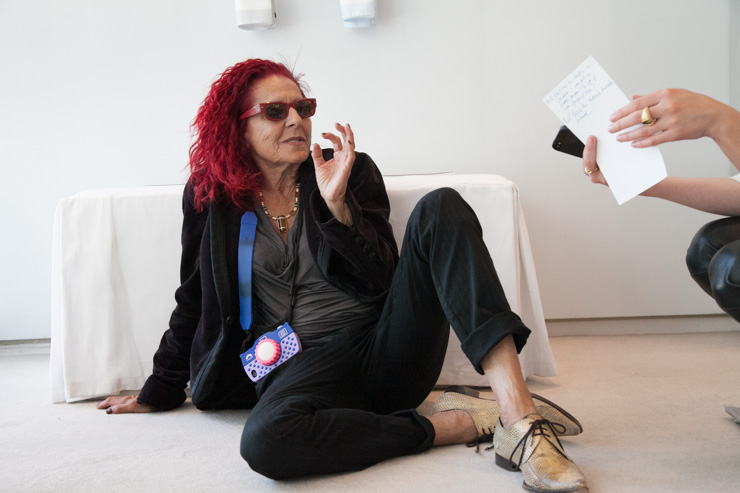 How would you sum up your jewellery style and do you have any favourite pieces?
PATRICIA: My jewellery style goes along with the rest of my style. To sum it up I would say – meaningful and personal with narration. I have a pyramid pendant that I wear a lot.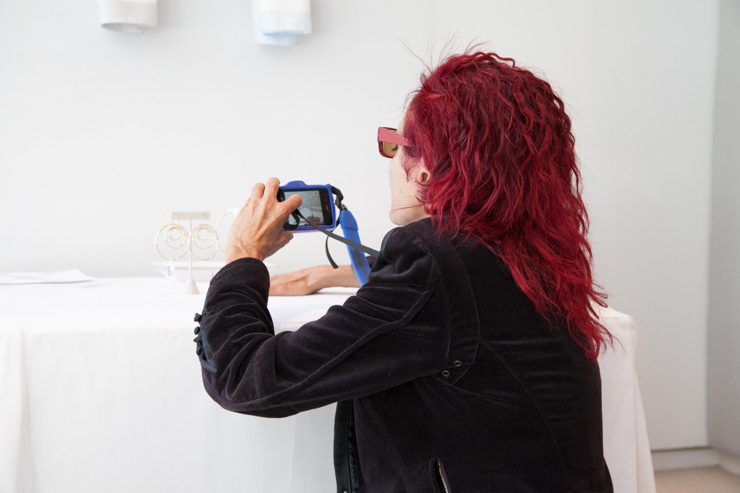 Everyone talks about the defining fashion moments in Sex in the City but were there any defining jewellery moments that stand out for you?
PATRICIA: Well obviously the 'Carrie necklace'. A personalised name necklace was something that the urban kids and women of New York City have always worn and it was part of my world. I bought it to Sarah Jessica Parker's character Carrie because everybody has a name, it's universal. People identified with it immediately. I wasn't showing them something they couldn't understand or relate to and that made it very meaningful.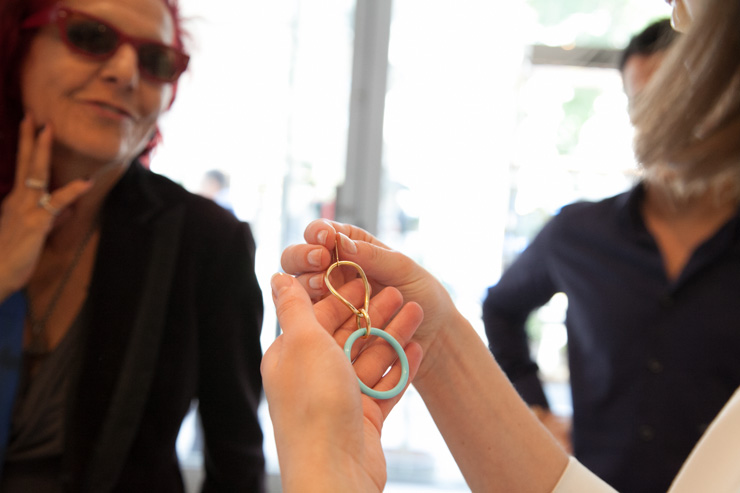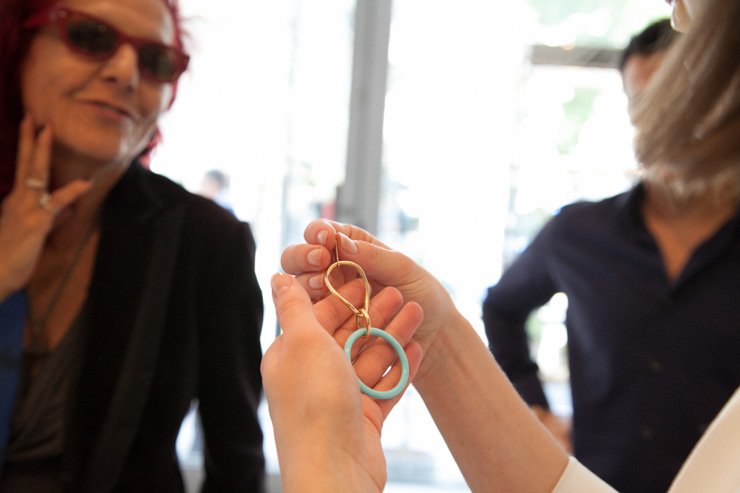 When Faraone Mennella took to the screen what the reaction?
PATRICIA: It was great, the first appearance was Kim as Samantha wearing the turquoise Stella drop earrings. It was so striking with her blond hair.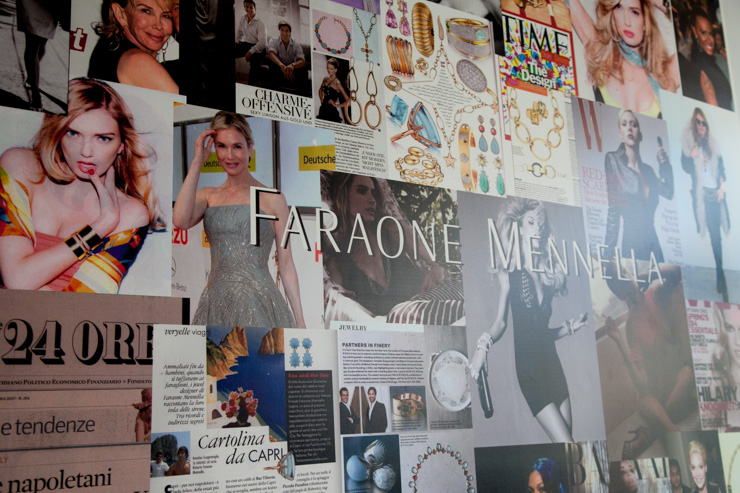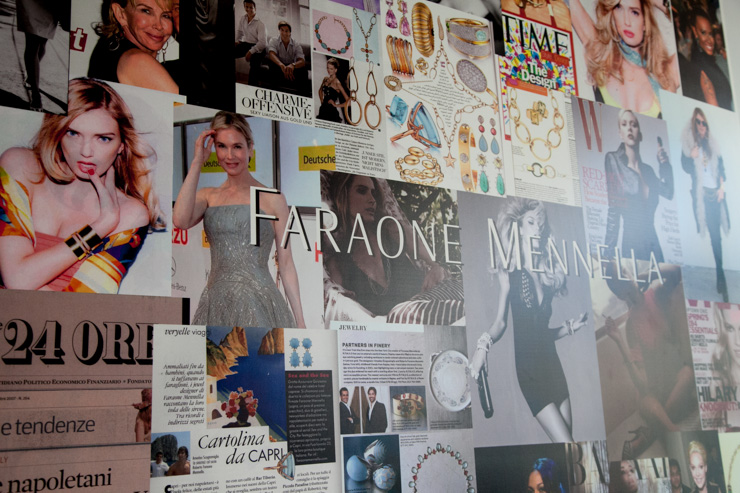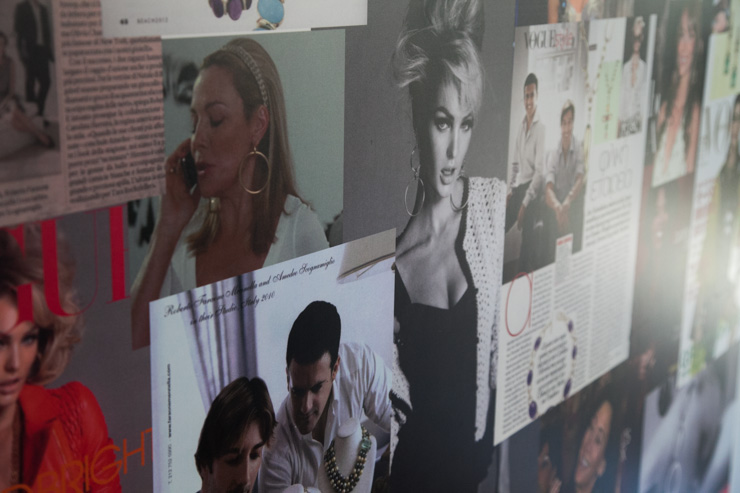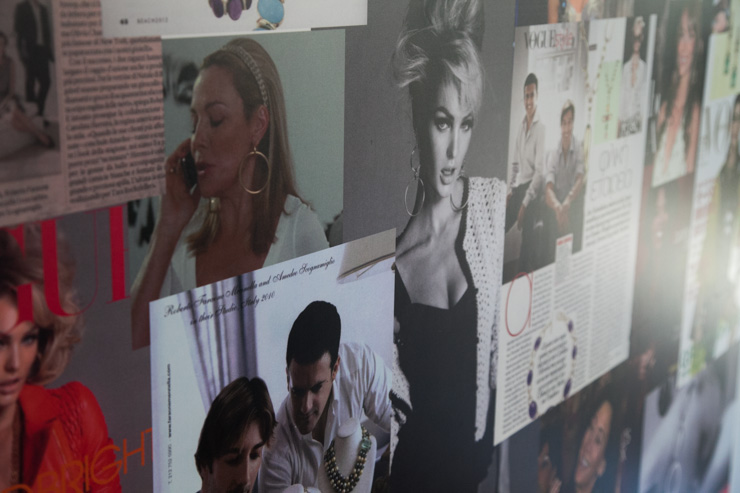 How does it feel seeing your pieces adorning some of television and film's most stylish women?
AMEDEO: You don't push things on Patricia. Nobody does. We never knew what she had actually used until we were sitting on the couch watching an episode, so it was always a big surprise. I remember visiting the wardrobe for Sex in the City for the first time, we saw piles and boxes of all the biggest brands in the world so you wonder why Patricia would use anything else. The biggest moment for me was in the 1st movie when Kim receives the phone call from Sarah Jessica Parker telling her she is getting married to Mr Big. All we could see was this close up of these huge earrings – it was an explosive feeling.
ROBERTO: For me it was Meryl Streep wearing our necklace in the Devil wears Prada in the meeting about the next issue of Runway. A few weeks after the film premiered we got a note from Meryl saying that the necklace had enabled her to get into the role. It was very moving that she took the time to do that.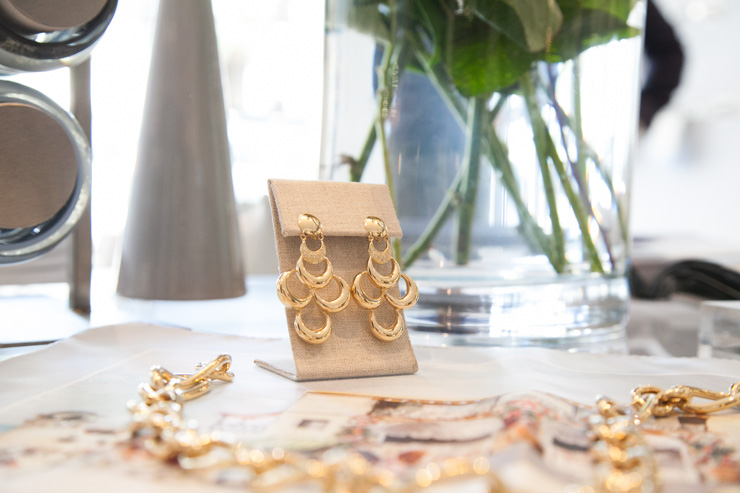 Your based mainly in New York, why did you decide to set up your flagship store in London in 2010?
AMEDEO: We grew up as designers in New York so people already know who we are there. We wanted to be exposed to Europe and London is such a hub for the rest of the world that it was the obvious choice. It has been a rejuvenation for the brand and so successful that we will be going into Harrods new fine jewellery room later this year.