The Lebanese designer steeped in symbolism
'Jewellery carries the energy of a moment in time' says Noor Fares. Inspired by her Lebanese roots, the London based jewellery designer's eponymous label is steeped in symbolism, but the real meaning of each piece, she believes, is personal to the wearer. Surrounded by colour, crystals and an impressive library that shows the extensive research that goes into every collection, Noor talks to us about universal symbols, the healing properties of stones and how the western world has lost touch with the deeper meaning of jewellery.
'I make jewellery that you want to put on and sleep in'
Tell me about your upbringing and what led you to jewellery.
My parents are Lebanese, but I grew up in Paris. When I finished high school, I moved to Boston to study History of Art. I moved to London in 2006 and it was here that I started to pursue my passion for gemstones and jewellery. I enrolled in three jewellery courses focusing on gemmology, business and design. The more I learnt, the more I fell in love with jewellery. I can't imagine myself doing anything else.
How did you go about launching your own company?
My first designs were based on the theme of 'touching wood' for good luck. I met an Italian man who introduced me to some workshops where I had them made up in gold, diamonds and carved wood. I started showing the pieces to friends who placed orders. Putting the pieces into production led me to my first stockists; Harrods and Browns. I didn't have a traditional jewellery background, so I learnt through the challenges and mistakes I encountered along the way.
'Lebanon is a country where everybody is comfortable wearing jewellery'
Sometimes that's the best way. If you don't have preconceptions about the craft, you can dream as big as you like.
You're definitely more open to ideas. I am a Sagittarius, so I am very curious by nature. I found myself going in every direction initially, but then I started to focus and refine my work. That is when I became interested in getting a formal design education and decided to do my masters using the skills that I had already learnt.
Was it difficult running a business alongside studying for your MA?
It was very intense. I felt like I was living two parallel lives, but it was worth it because it was there that the aesthetic and meaning of my work became clearly defined.
How would you define your jewellery?
I make jewellery that you want to put on and sleep in. It's jewellery you form a personal relationship with rather than just wear for a special occasion. It is based on the idea of amulets (protective objects that are worn to ward off negative energy or evil) and talismans (objects that are believed to bring positive energy to the person wearing them). If you're going to wear a piece of jewellery with the belief that it will enhance your wellbeing, then it's not something you just wear for a party.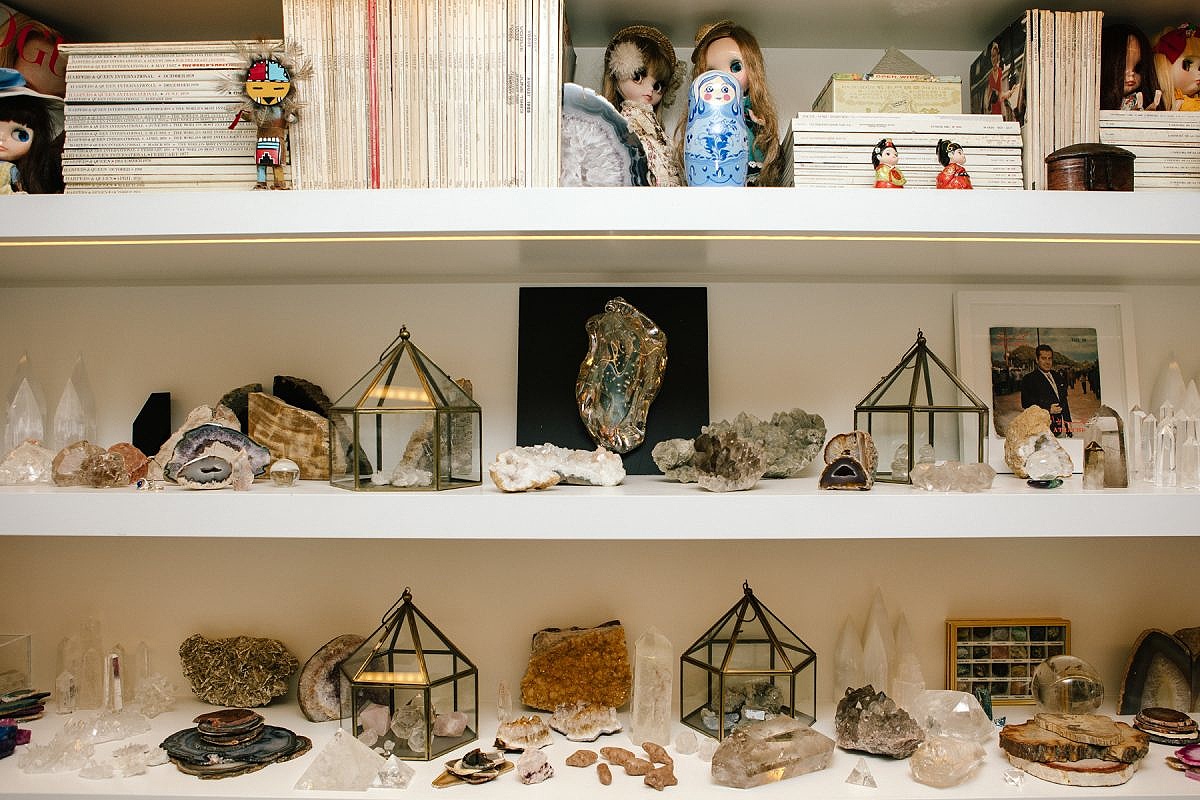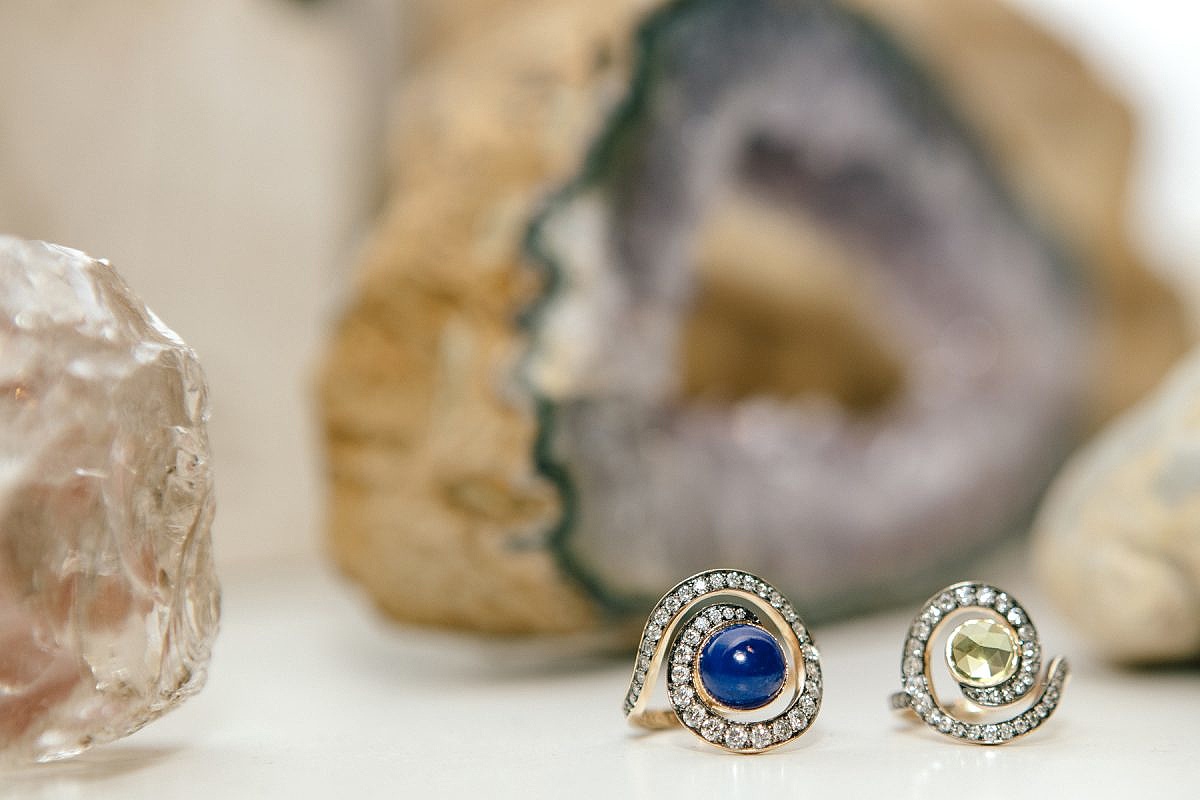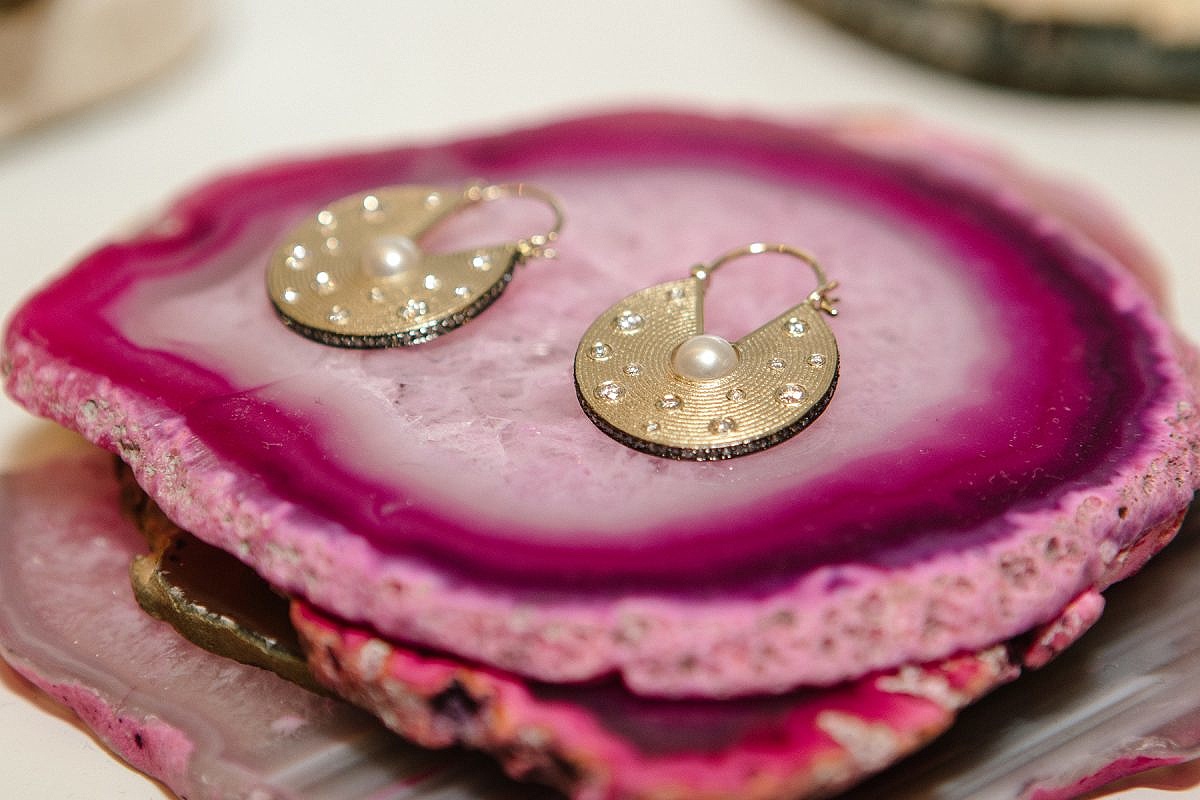 Did your Lebanese heritage inspire these ideas?
Definitely. Lebanon is a country where everybody is comfortable wearing jewellery; men, women and children. Even babies have their ears pierced. There are eighteen religious sects in Lebanon, so people use symbols such as a cross or a page from the Koran, to show they belong to that religion. Lebanese people also wear jewellery for superstitious reasons. The evil eye and the hand are universally believed to be protective. In Lebanon jewellery is an extension of one's self. All of these ideas feed into my work.
How does this compare to how people wear jewellery in Paris where you grew up and London where you live now?
The jewellery worn by Parisian and British woman is more discrete. It is still about self expression and identity but the deeper meaning of jewellery is less important. This always amazes me, if you think back to the Victorian era, jewellery such as 'regard' or 'mourning' rings carried huge significance.
Tell us about how you style your personal collection of jewellery?
I am a jewellery lover so I can't picture myself only wearing my own jewellery. I collect pieces from other designers as well as antique pieces. I love wearing lots of jewellery at the same time. There are no rules; I wear costume jewellery, fine jewellery, antique pieces mixed together with more contemporary designs. I tend to keep things on and live with them, sleep with them and forget that I'm wearing them.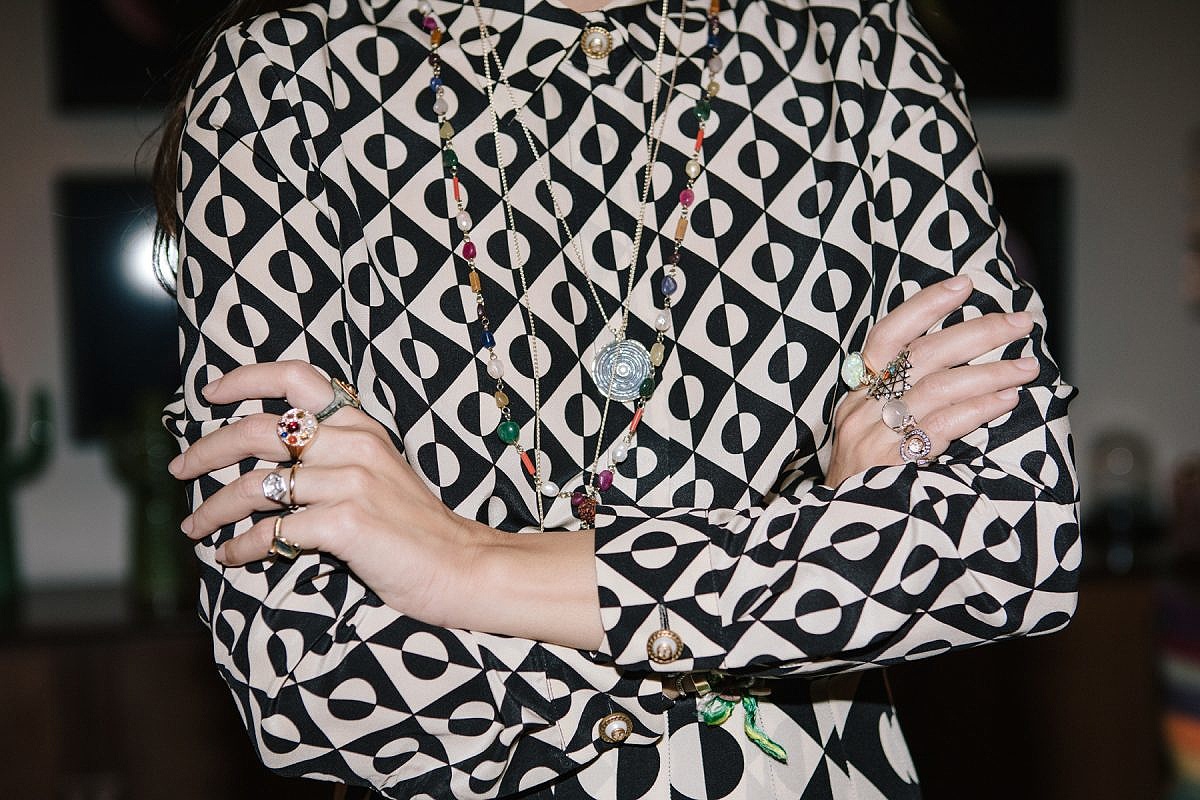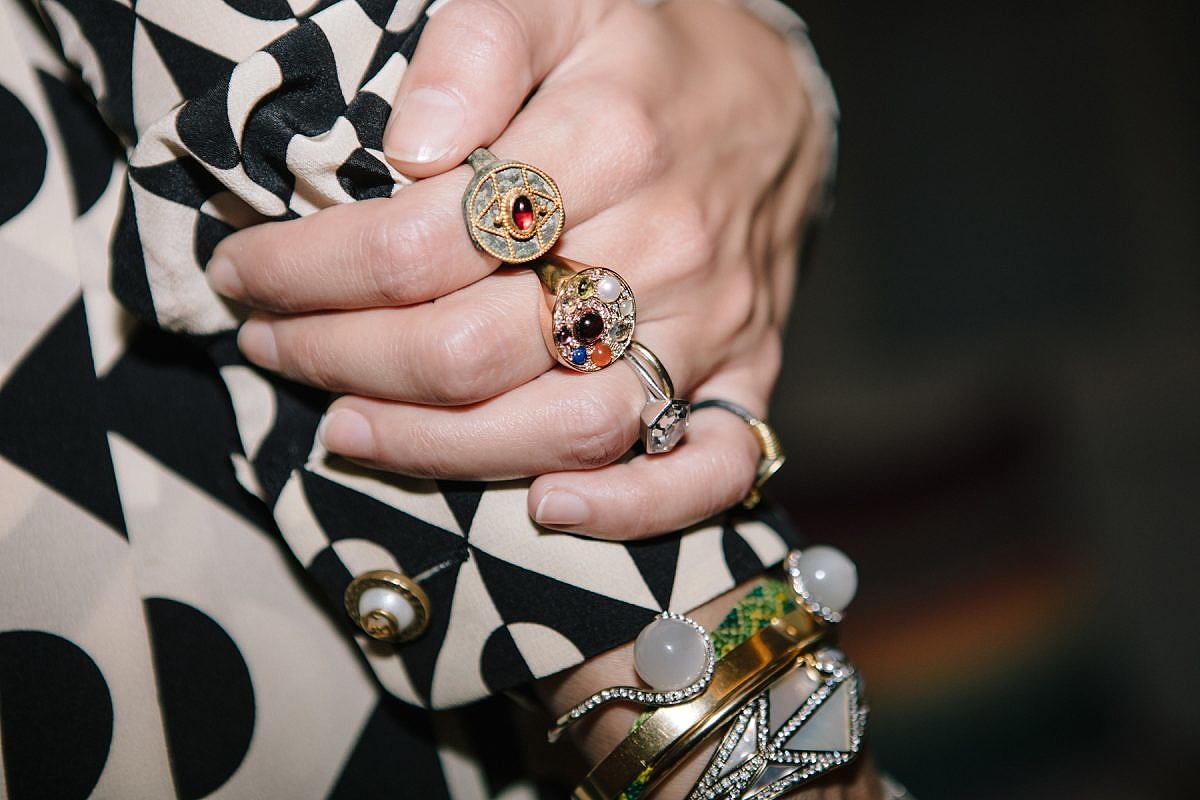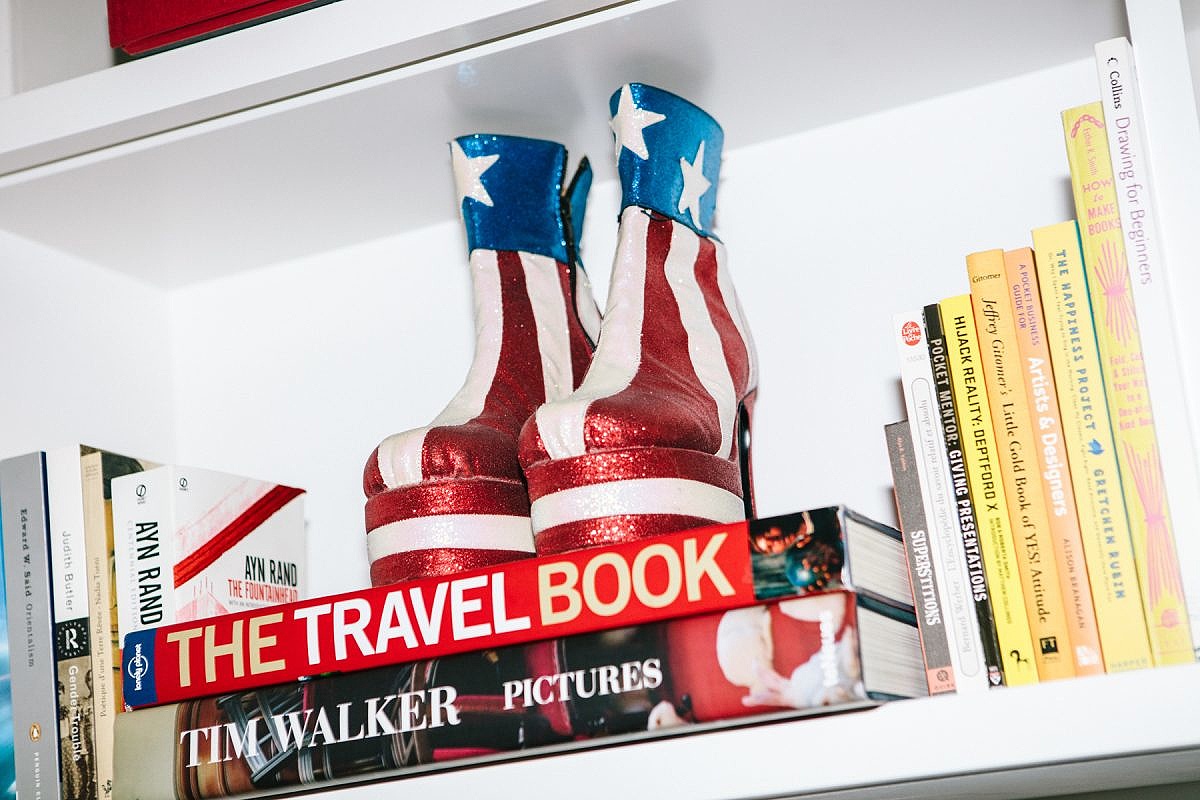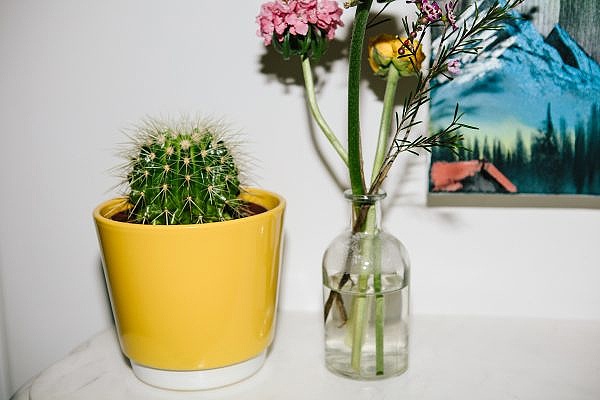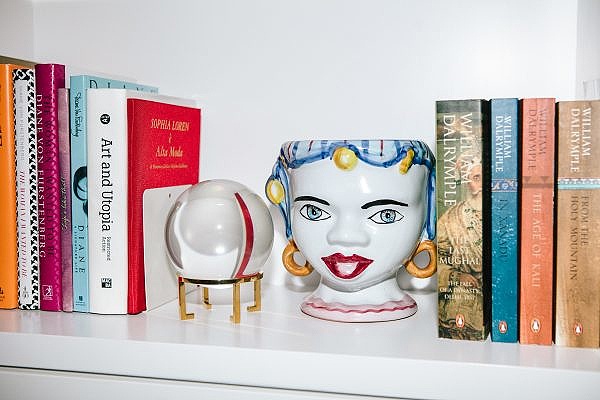 You talk about the deeper meaning of jewellery. What are the themes that run through your collections?
My work is inspired by the universal concept of geometry, where different shapes have different meanings. For example, the circle represents the universe and the square represents the earth - these interpretations are the same across many cultures. In my latest collection Akashi, I worked with a symbol called 'the flower of life' which is a pattern that consists of concentric circles. It is believed to be the blue print of creation and it is a pattern that's been found in Ancient Egyptian, Indian and Mayan temples. In my work, it is as much about the stone as it is about the design. I am really drawn to phenomenal stones such as opals and moonstones so I have done extensive research into the teachings about stones in Hindu culture and Ayurveda medicine. I use lots of stones that are believed to have healing properties.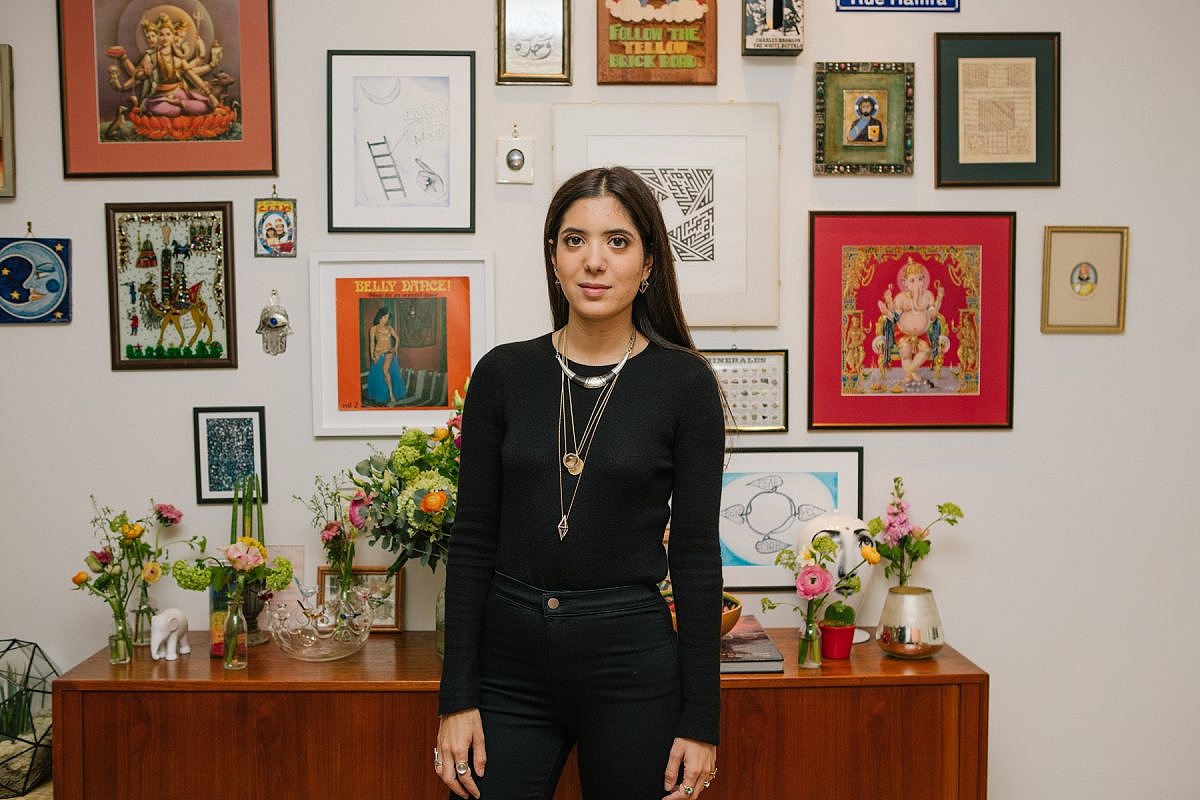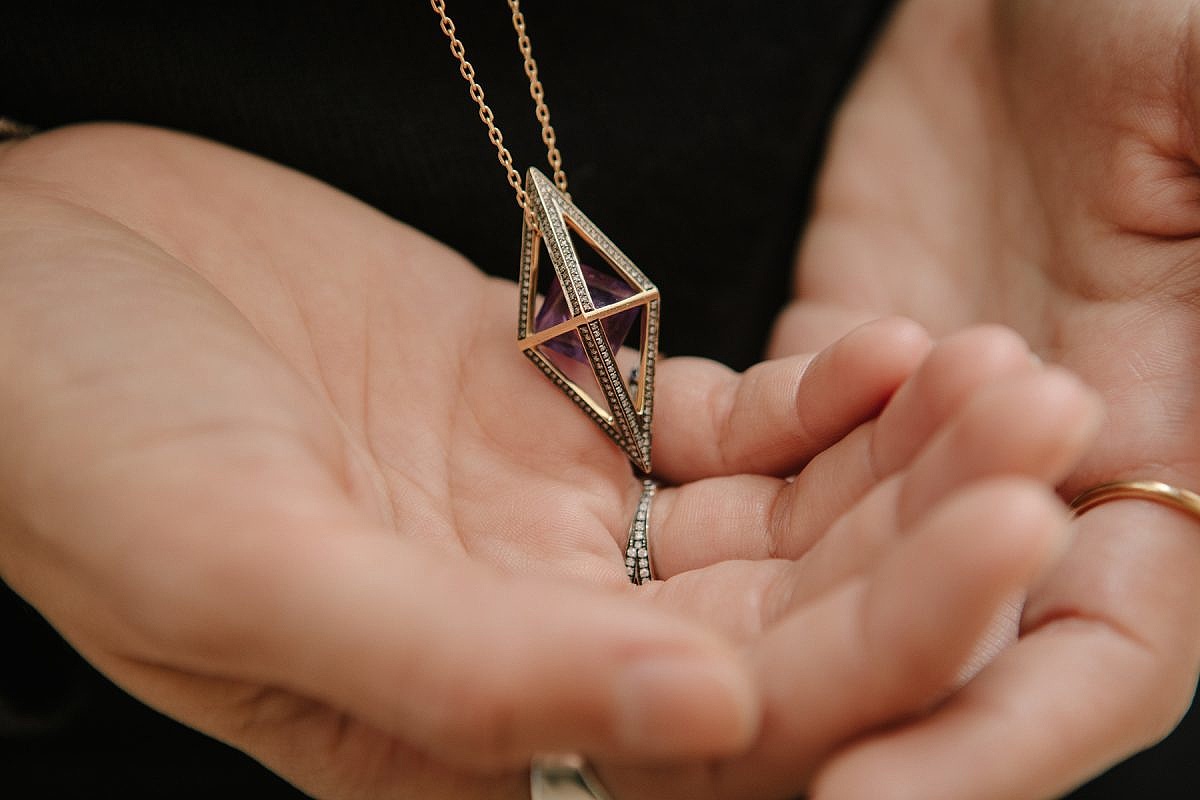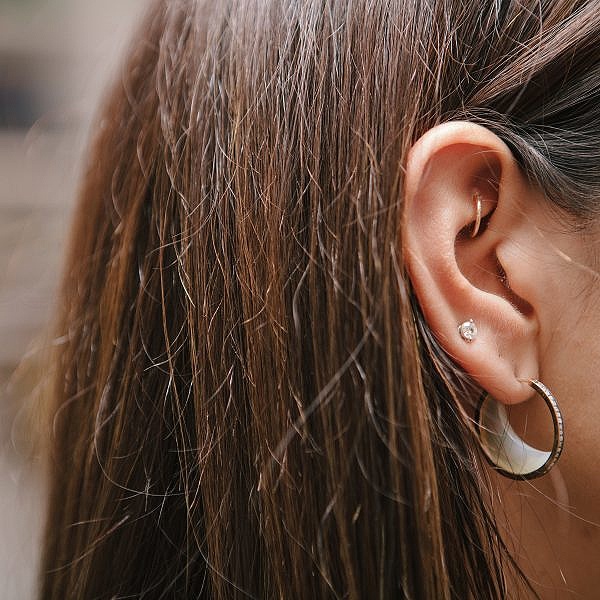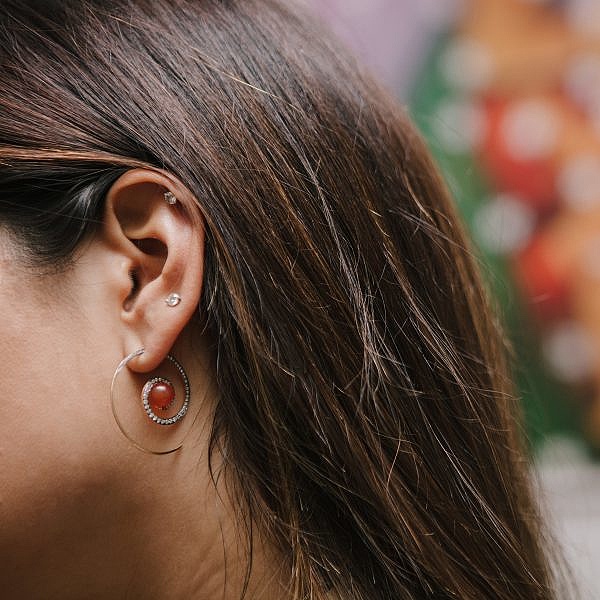 Do you educate your clients on the symbols and stones you use or do you let the piece of jewellery speak for itself?
These are the ideas that inspire my work but I leave it open to the wearer to attach their own meanings. When you buy a piece of jewellery, it is your own intuition and emotion that should guide you. If you're choosing a crystal for the purpose of well-being, you are supposed to choose the one that you gravitate towards. I think it is the same with jewellery. If you choose a certain symbol or a certain stone then it is because that's the one you need. Once someone owns a piece of my jewellery another layer of meaning is added. It might mark a special moment in time, remind you of a loved one or a milestone you have reached in your life.
Shop Noor Fares jewellery