As you walk down Belgravia's Eaton Place, you'll discover a side street that leads to a towering gold and purple gate and a private walled-garden beyond. This is the headquarters and boutique of jewellery brand Niquesa, founded by Elisabetta de Simone Niquesa last year. Well-versed in creating intimate spaces for the luxury hotel group founded by her husband Luigi, Elisabetta has mixed grand details, with home comforts to create an environment designed to bring people together and encourage knowledge and learning. We speak to Elisabetta about her Italian heritage and deep passion for coloured gemstones that form the DNA of the brand.
Tell us about your upbringing and how you got into designing jewellery?
Jewellery has always been important in my family. The passion for collecting stones and creating something special out of them has run over several generations. My great-uncle Tommaso Saulini was a well-known cameo maker. My grandmother had an extensive personal collection. Inspired by them, I started designing jewellery from a very young age, taking stones I found in the market, to workshops nearby. I wanted to continue my family's love and appreciation for beautiful gemstones. As a result Niquesa was born.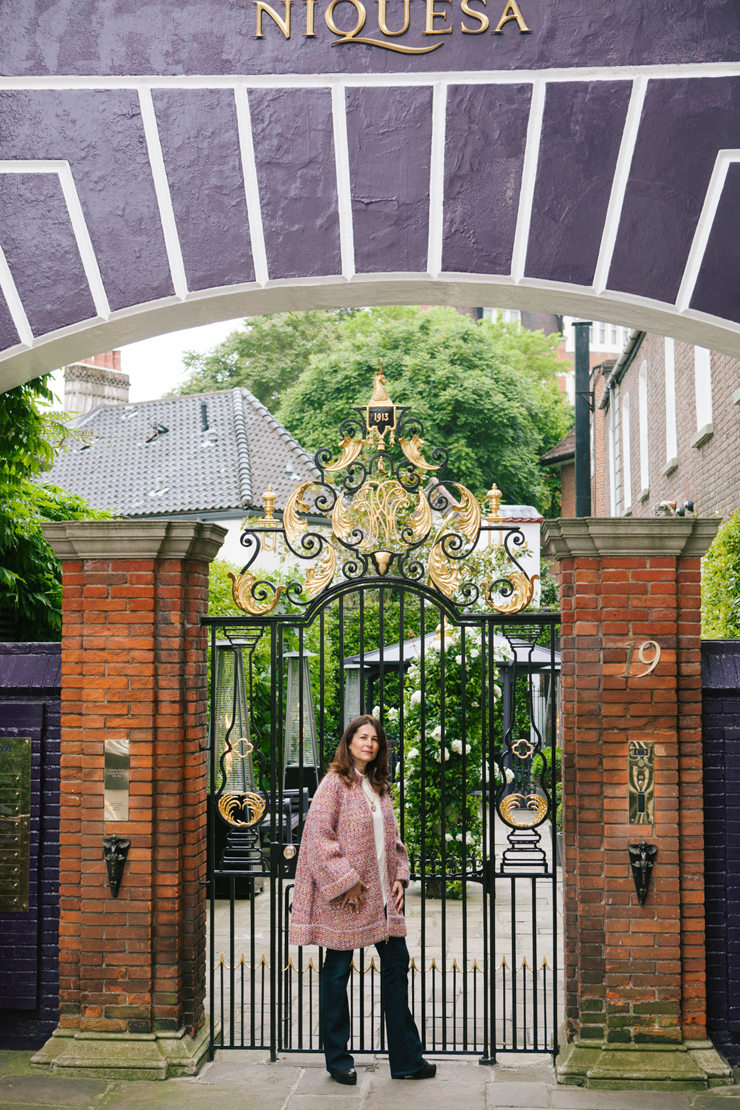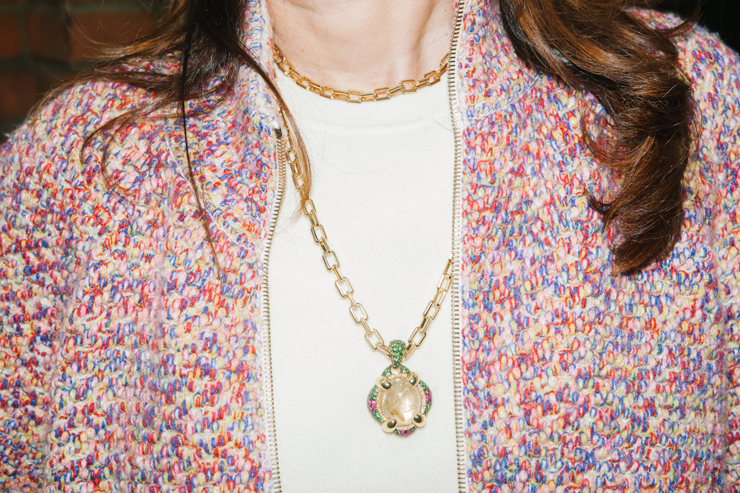 You trained as an opera singer and have a passion for theatre and performance arts. How does this inspire your work?
The Arts play a very significant role in my work. My first collection Venice, is inspired by the joyful music and vibrant costumes of the Venetian carnival. There is also a strong similarity between a performance and a piece of jewellery. Both art forms are a way of self-expression. They both tell a story. Each of my jewels illustrates an emotion and clients are attracted to a particular piece because of the sentiment it portrays.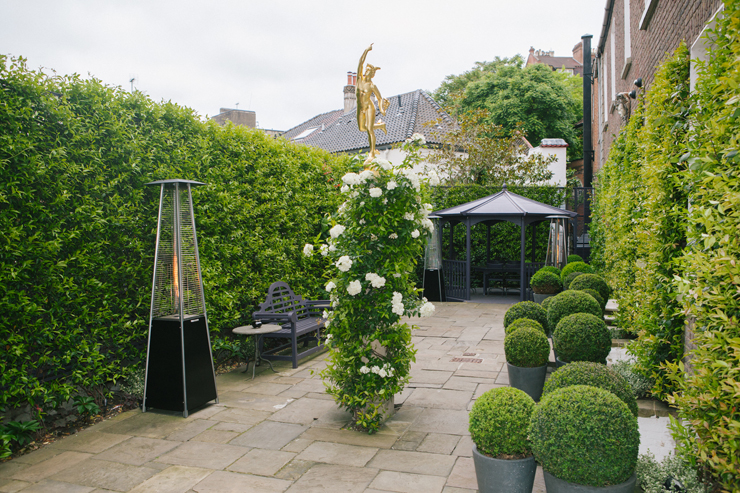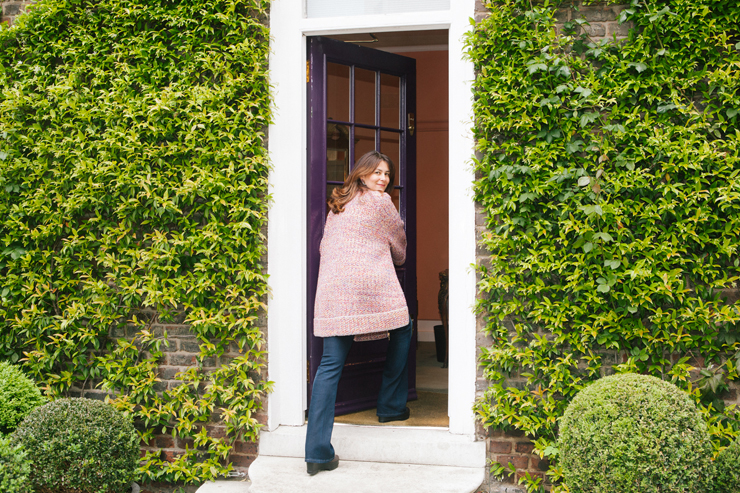 Your family also work in the hotel business – has your experience of this luxury industry fed into creating the brand?
Absolutely. The two industries go hand in hand. Guests who love to travel and enjoy the beautiful setting of our hotels also tend to appreciate the beauty of our jewels. Each hotel has its own history and individual style; all the furniture and decorations are hand-picked, giving the hotel a personality that is difficult to find in many of today's modern hotel chains. The same applies to my jewellery. I pick each gemstone individually and examine the various ways of how the different colours and cuts can be combined to create something unique for the client.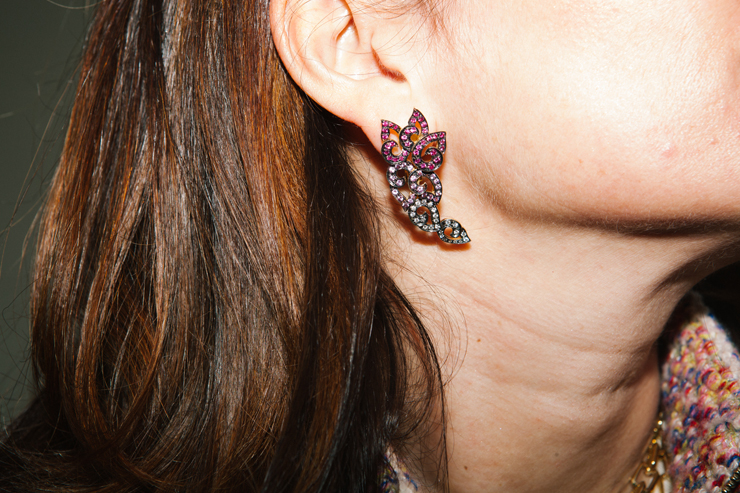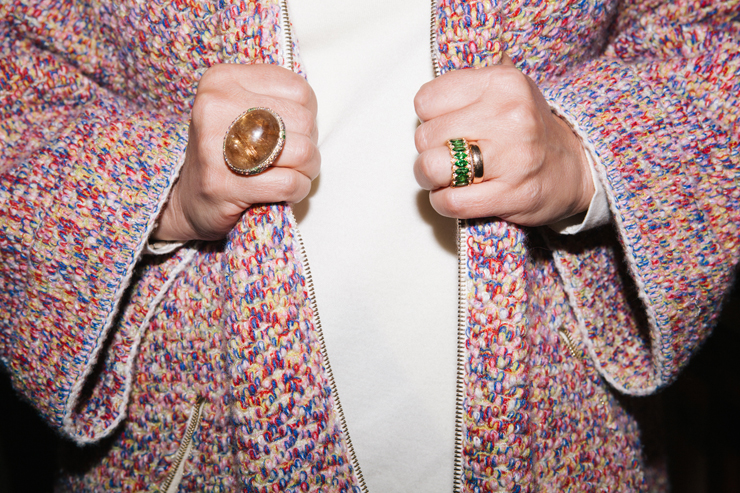 You spend your time between Rome and London. Do you notice a difference between women's attitudes towards jewellery in the way they style or buy their jewels?
In Italy, jewellery is part of the culture and everyday life. Italians grow up with the idea that jewellery is a necessity, tending to buy statement pieces, that demonstrate the artistry and skills that have gone into creating it. There is a similar appreciation for jewellery in London, although the desire to buy and own it seems to develop at a later stage in life. London offers an extensive mix of styles, from traditionally delicate English pieces, to more distinctive and exotic jewels, which are on the rise due to the many international influences and visitors to the city.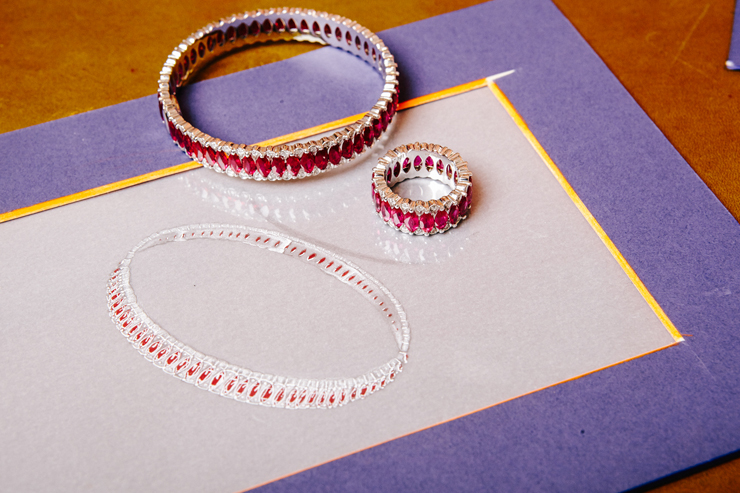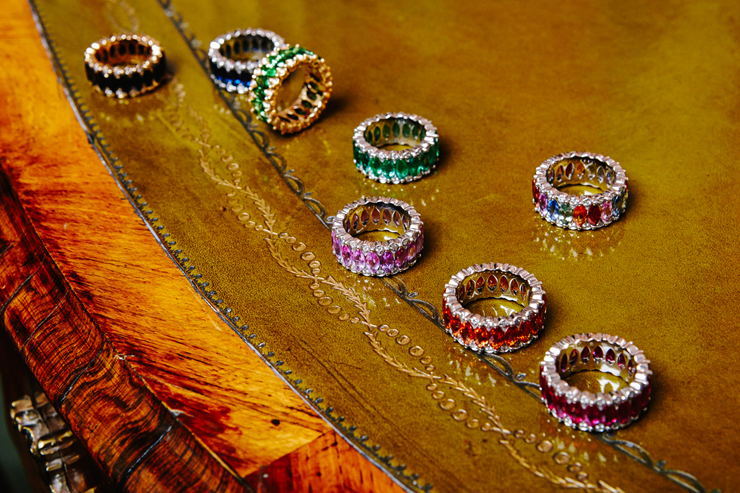 What is the process when you are designing a piece?
I work directly with a selected group of craftsmen to translate my inspiration into a piece. I follow the evolution of a piece in great detail. I only work with artisans that put their heart and soul into my creations. This dedication is what turns a jewel into a work of art.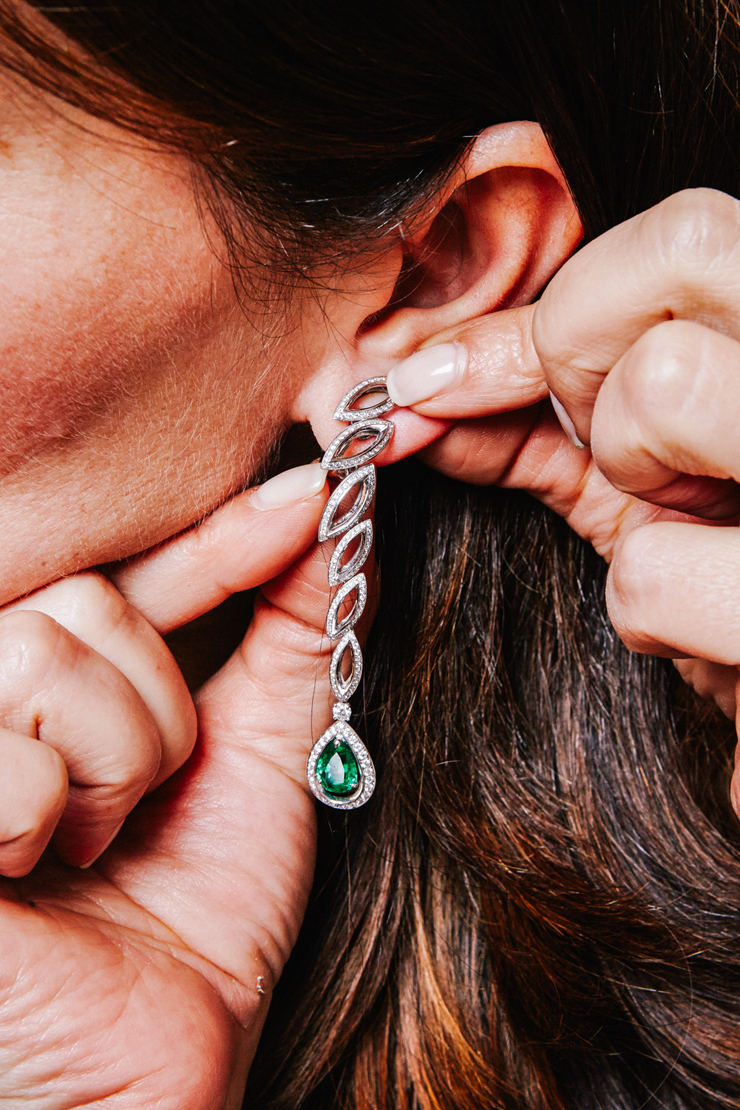 How do you style the jewellery you wear?
I believe that jewellery balances a woman's outfit and completes her style. I usually wear one piece that makes a statement.
Tell us about the concept for the boutique.
The Atelier reflects the style of our hotels; a mix of antique and modern elements. My intention was to create a warm atmosphere where clients can relax, enjoy a cup of coffee, meet with friends and of course try on our jewellery! We also host informative afternoon and evening seminars at the Atelier for jewellery collectors and enthusiasts to discuss jewels and gemstones.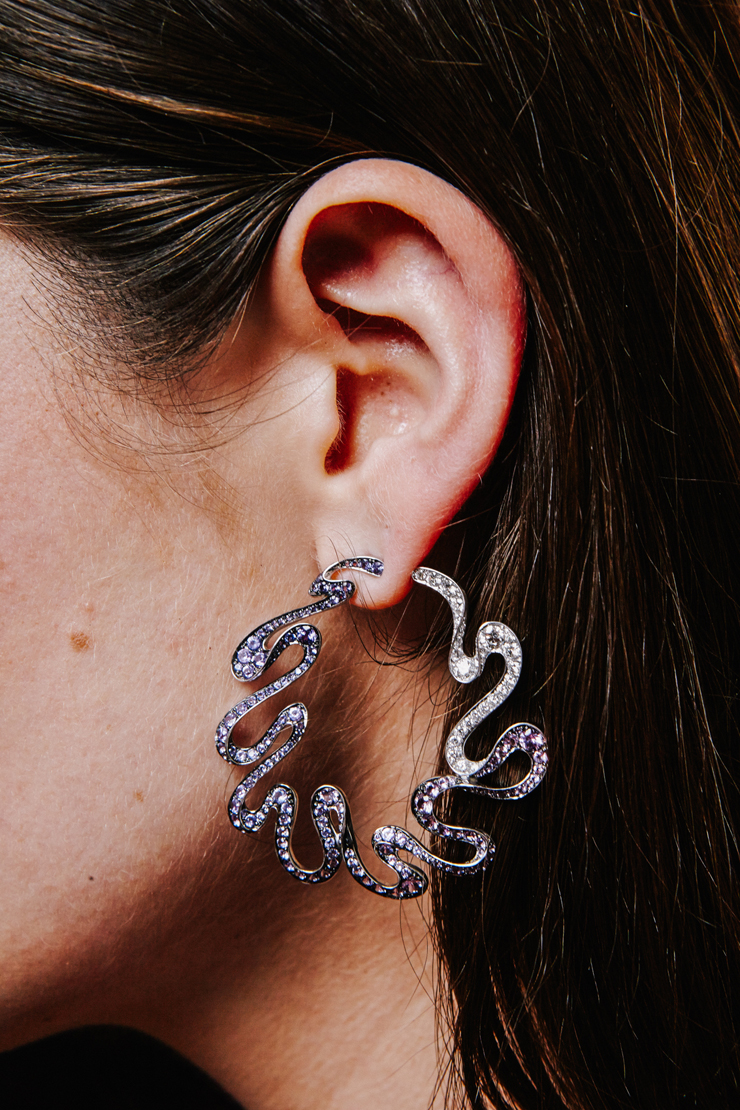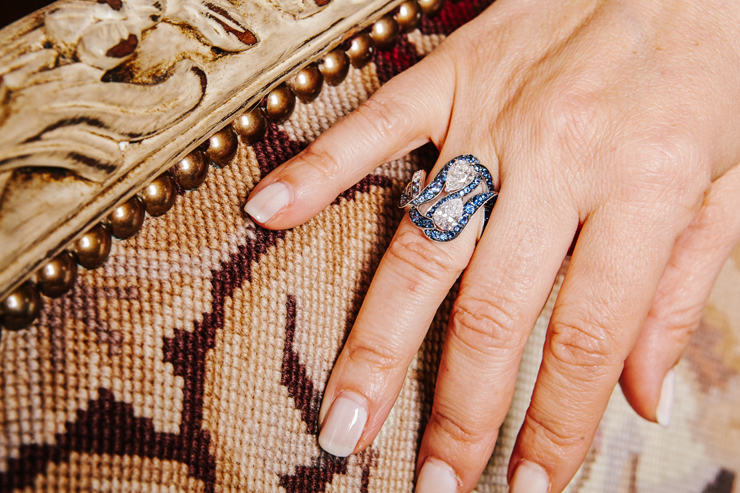 Colour is very prominent throughout the collection. How do you go about sourcing and choosing your stones for each collection?
Colour is one of the most expressive features in jewellery. It can express a personality and feeling. When choosing a stone I look for unique shapes and extraordinary quality. For the 'Venice' and 'Amore' collection I picked stones with unusual cuts that were sourced from all over the world. For other pieces, such as the 'Ophidian' earrings or the 'Rose of the Desert' ring, we collaborated with Gemfields to find emeralds and rubies of exceptional quality. A stone has to inspire me through its distinctiveness and exclusivity. Once this connection is established I immediately know what I want to turn it into.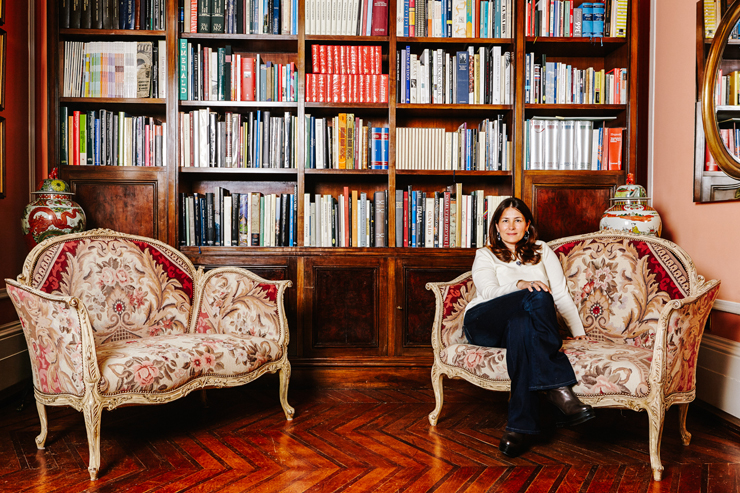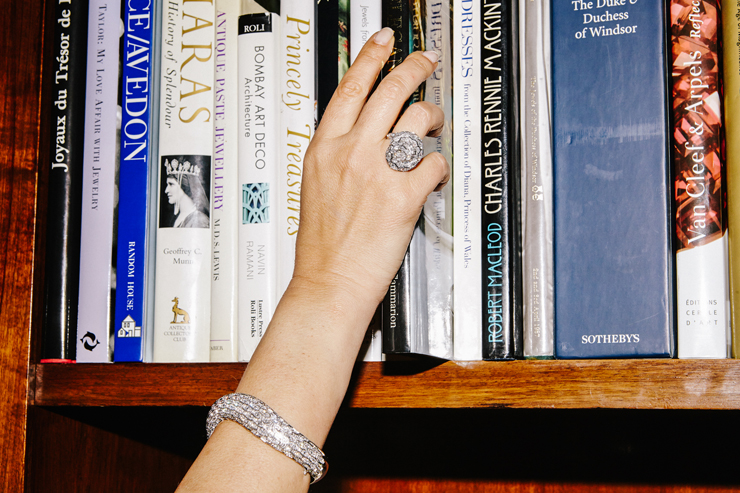 What is next for the brand?
Our jewellery will soon be on display at our flagship hotel, the Hotel d'Inghilterra on Via Bocca di Leone in Rome, as well as the Hotel Helvetia & Bristol on Via dei Pescioni in Florence to further develop the synergy between the two businesses.