Bec Astley-Clarke is founder of the online luxury fine jewellery destination and boutique Astley Clarke. Whilst her background was in ecommerce, her passion for jewellery was inherited from her late Grandmother, who also passed on her love for coloured stones. Bec in turn wants to do the same, by changing people's perceptions of jewellery. Delving into her personal collection of family heirlooms, Bec explains what a huge impact many of the pieces she has inherited from her family, have had on the collections created by Astley Clarke today.
You have an amazing personal collection of vintage pieces – has collecting jewellery always been a passion?
Most of the jewellery I own has been given to me by my grandmothers and my mother. My maternal grandmother was very flamboyant and had an amazing jewellery collection full of coloured gemstones, many of which have been passed down to me.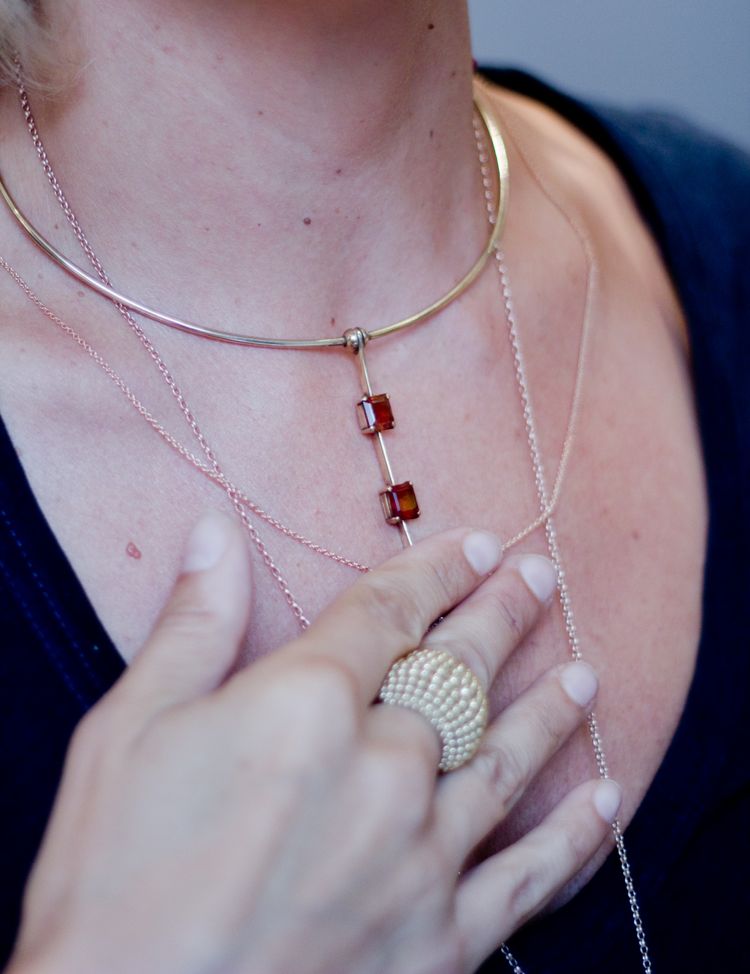 Do you have any favourite pieces amongst your collection?
I absolutely love this Topaz necklace (above) that belonged to my mother. She had it made out of two pieces of rough Topaz that my dad bought for her whilst climbing in the Himalayas. Another favourite is the Elsa Perretti Tiffany silver cuff (below) that was given to me for my 18th Birthday.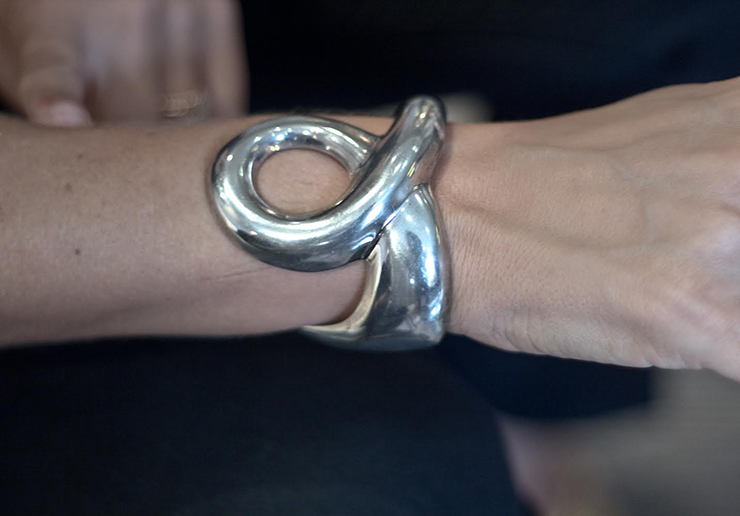 Do these inherited pieces inspire the Astley Clarke collections today?
Very much so. One of my earliest memories is playing with a locket that my maternal grandmother always wore. It had a single star-set lapis which directly inspired the Astley Clarke lockets which have become one of our best sellers. It also inspired us to put a small star-set stone onto every piece of jewellery we create.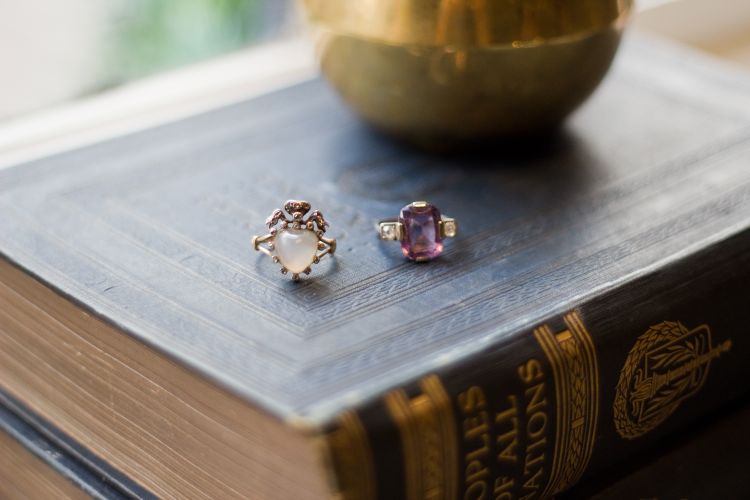 On the other side I had a very reserved, english grandmother called Fao. I inherited her engagement ring (above right) which was set with a beautiful Rose de France which is a very pale amethyst. Our latest fine collection is named after her and we have used rose cut Rose de France in several pieces as an ode to her ring (below left).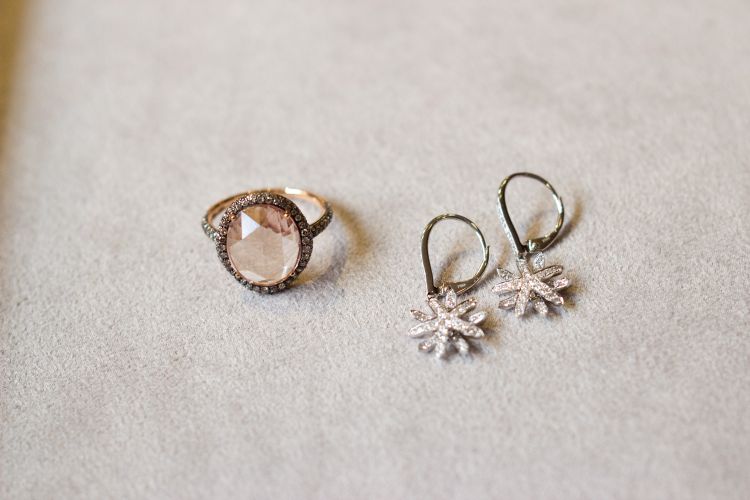 What was the inspiration behind the Fayo collection?
The collection is based on Fao's husband, (my grandfather) Sir Cyril Astley Clarke. He was a very eminent geneticist and his hobby was butterfly collecting. He combined the two and came up with the cure for rhesus disease, for which he was knighted. This story is an important part of my family history so I wanted to pay tribute to that. We looked at the movement and microscopic patterns of buttery wings which led to the fluidity of the pieces.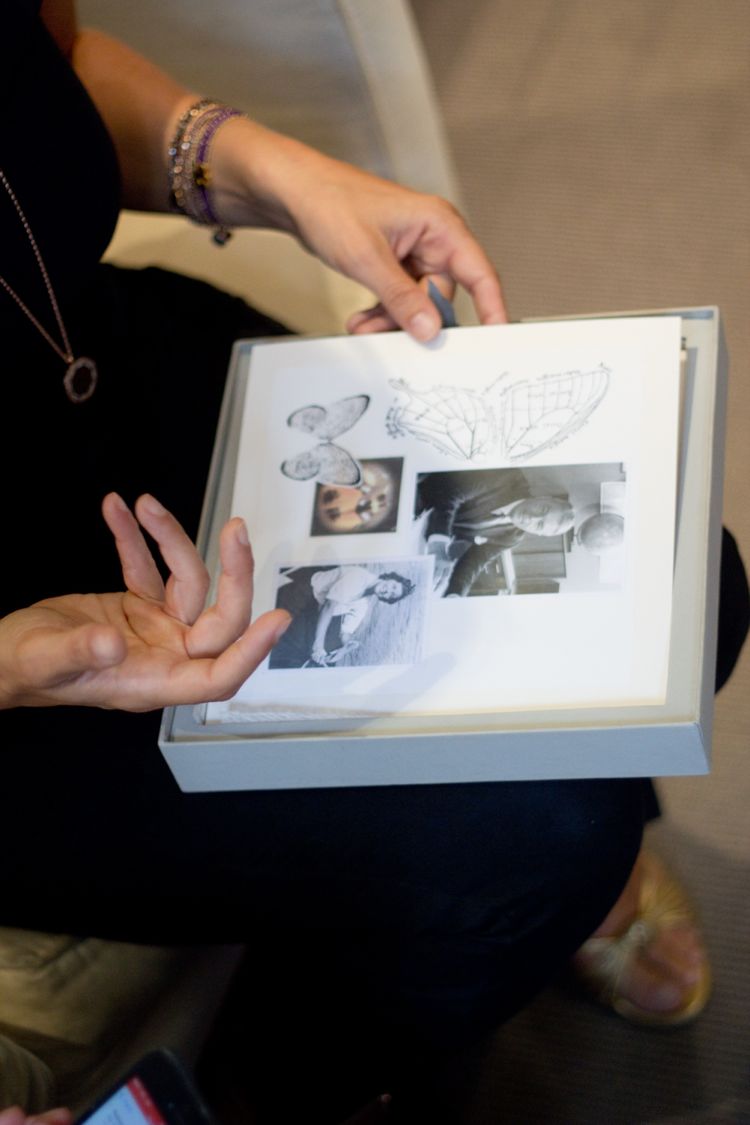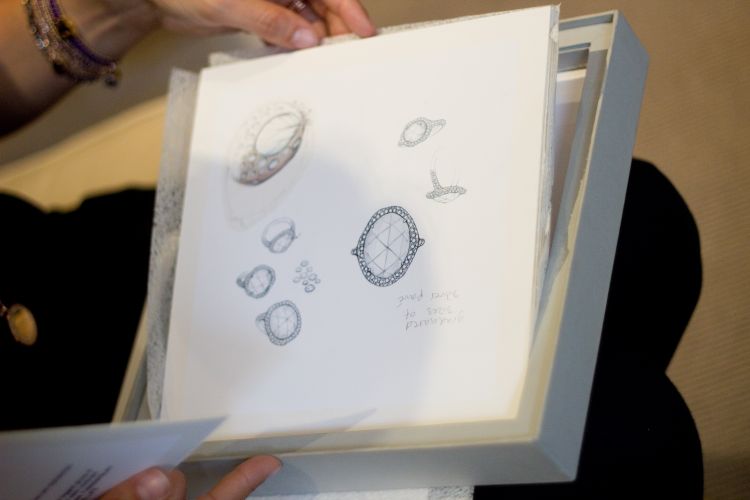 You background wasn't in jewellery but you spotted a gap in the market – what was missing?
I noticed that two things were missing; an affordable luxury category and pieces that embraced colour and design. Other categories had embraced this; the handbag 25 years ago was traditional, in brown or black leather. Today they are colourful and experimental. I love gold and coloured stones but when I looked at the market as a consumer, I saw that it was dominated by white metal and diamonds.
Why do you think that was the case?
The jewellery industry has always been traditional. It has largely been run by men, which is no bad thing, but because they weren't the wearers of the jewellery so the fashion element didn't get attended to.
Do you think fashion and jewellery are coming closer together?
It is definitely moving in the right direction. Women are embracing alternative gemstones more and they are looking to experiment with their style. People are beginning to realise that it doesn't have to be a classic diamond piece for it to be precious, but I think there is still a long way to go.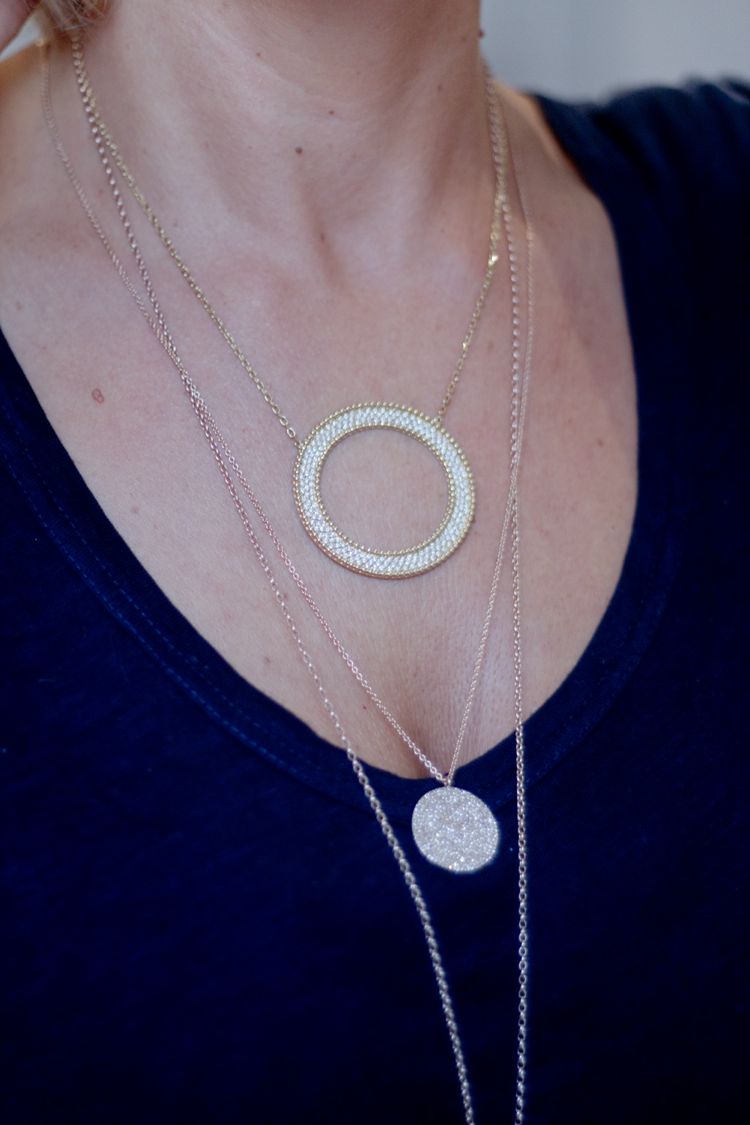 After the success of the UK website you are launching in the US. What does the American- customer verses the British-customer want?
American women buy a lot more jewellery for themselves. If you are buying for yourself you are thinking – how am I going to style this? Am I going to get good use out of it? You want it to last. The American market is much more mature in that respect. They understand that silver isn't a particularly precious metal anymore. If you want a piece you can keep forever, then it is likely to be gold.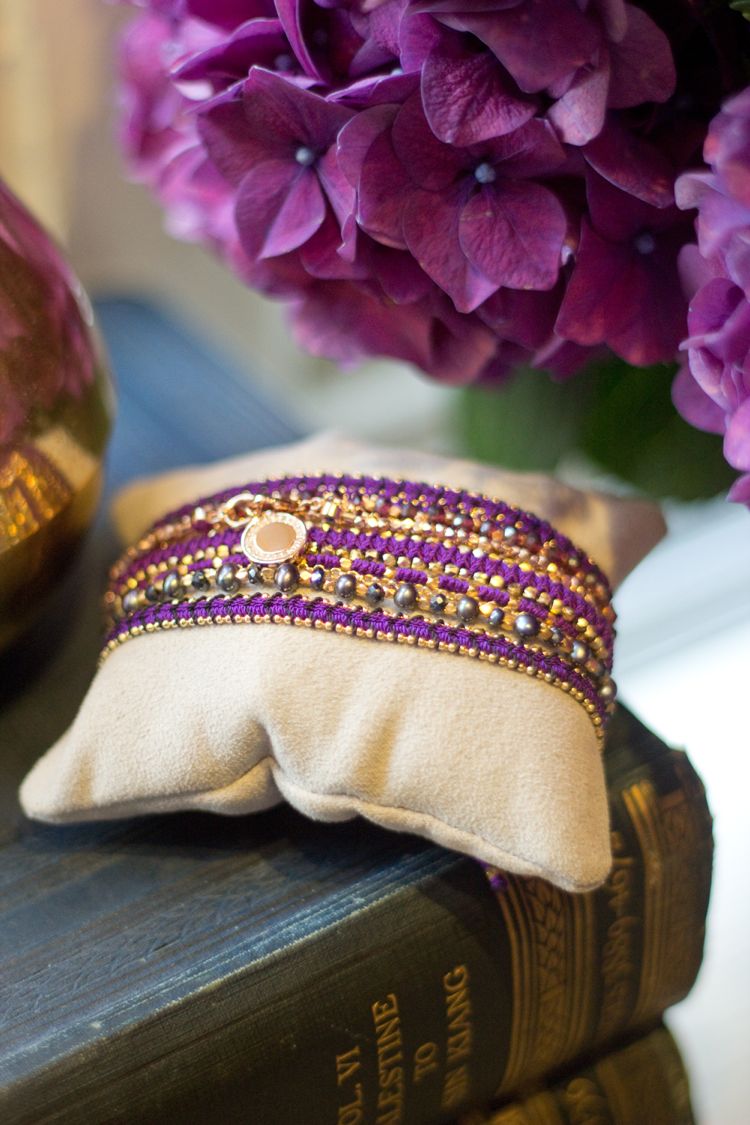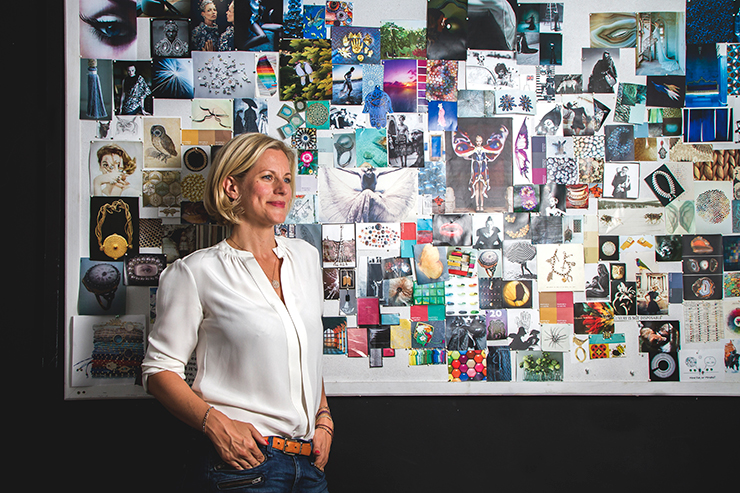 How do you style your own jewellery?
I am a bit fickle in that I am usually in love with the latest collection, but we create jewellery that can be layered, so I can keep on adding. My favourite pieces at the moment are the rose gold icon necklace and the berry selection of our signature biography bracelets. Like my mother (who chose a moonstone) I went for an unconventional engagement ring. It is chunky and gold and one of my favourite pieces.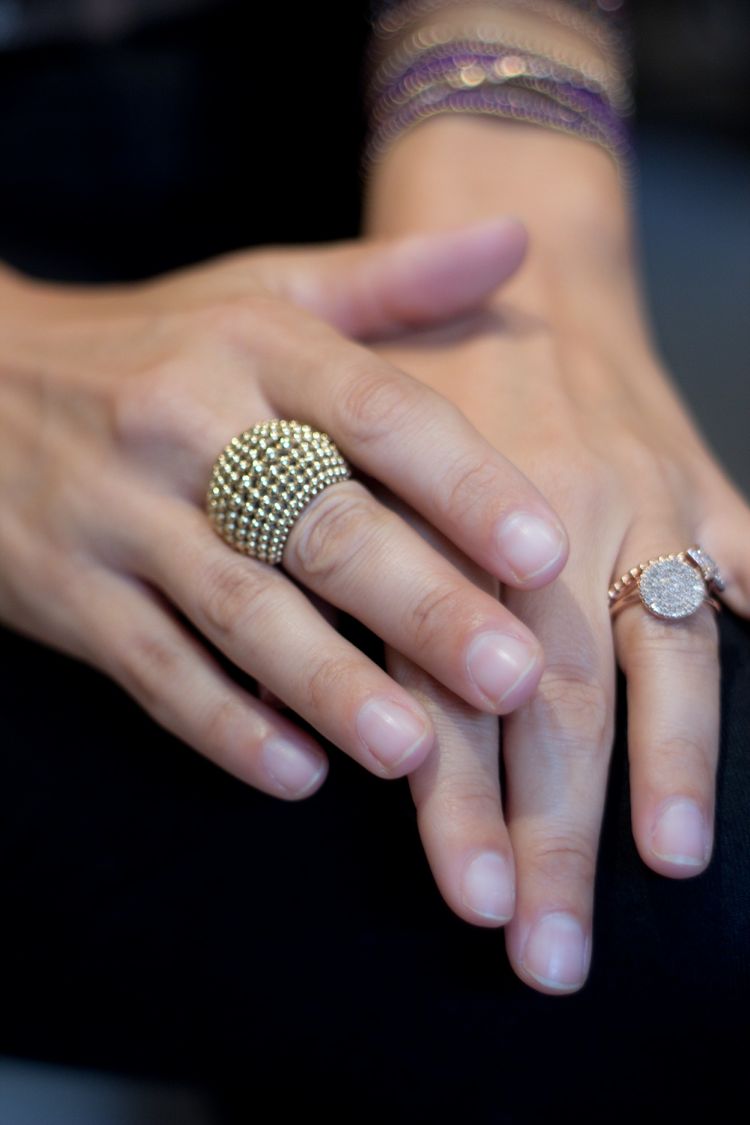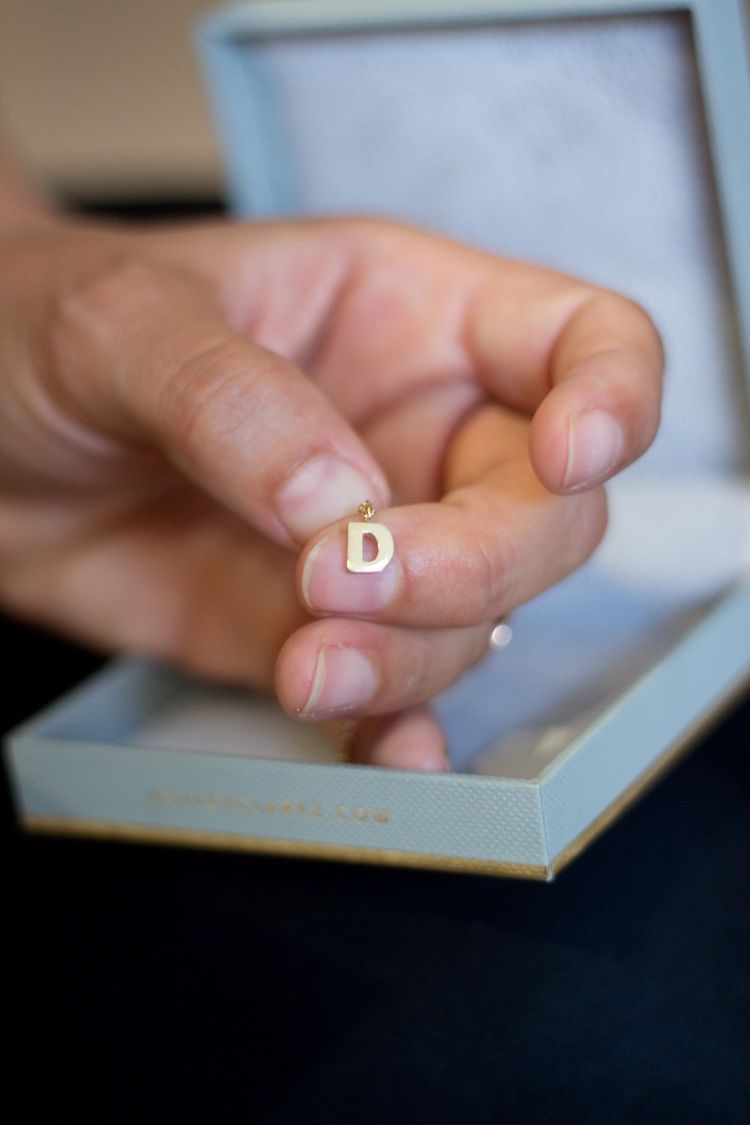 You have two young children, are they showing signs of inheriting a passion for jewellery?
I gave both my children their initials when they were born. I bought my son's here today and he was very upset, he loves wearing it! I will continue to give pieces to my daughter for her birthday, as my mother did to me and her mother to her.