'There are no rules. I throw anything on,' is the response from Joanna Bourne, founder of jewellery brand Joubi London, when I ask her how she styles her jewels. Glancing around at the packed closet where her PR, the photographer and I have joined the hunt for a pair of shoes, it is clear this is a practical approach garnered over years of styling her expansive collection of clothes, clutches and jewels. Appearing from a second closet in a new outfit, Jo looks effortlessly cool. There may be no formula but this laid back attitude works, and is reflected in Joubi's versatile collections. Simple silhouettes are complemented by playful details – an 18k gold ring holds a spinning flower and simple gold bands feature fluorescent animal ears. Following the launch of her latest diffusion line this week we caught up with Jo for a styling session.
After finishing a degree in publishing I went on to study diamond grading and jewellery design at the Gemological Institute of America in London in 2009. By the time it had finished a year later, I had created a six-piece collection in 18k gold & precious stones and Joubi was born. Since then I have been concentrating on the diffusion line which is created in silver and plated in gold.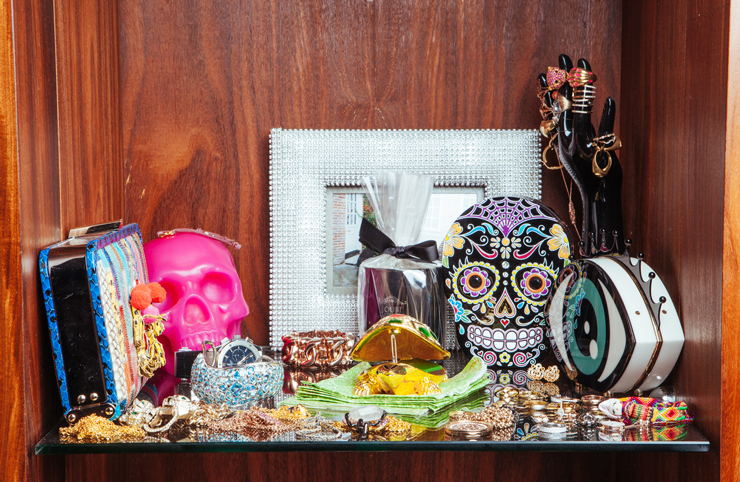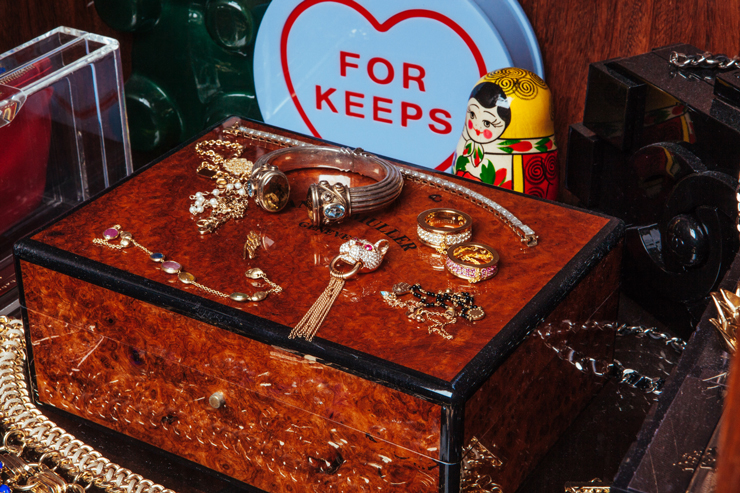 Why did you decide to go in that direction?
It's more fun and we can keep up with trends. We bring collections out seasonally and new pieces out for Valentine's Day and Christmas as well. It also makes the price point more accessible. The ear cuffs start at £19!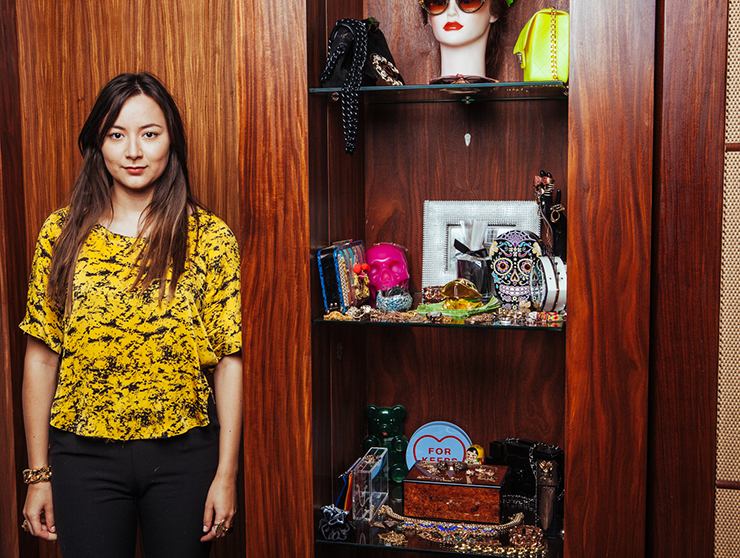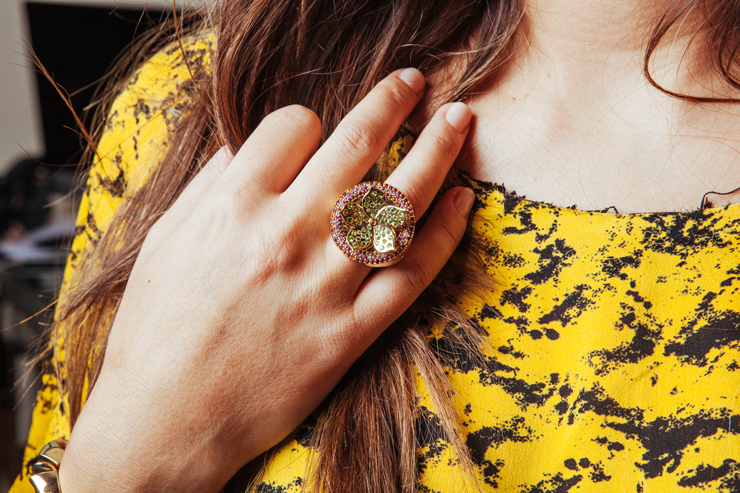 The ear cuffs have been quite a hit!
Yes they have been spotted on several celebrities including Rhianna and Cara Delevingne. There is always one hero piece that people go crazy for in each collection. Last year it was the Kosey rings and this year it is the ear cuffs. It's always the pieces that take me two seconds to design – people like simple things.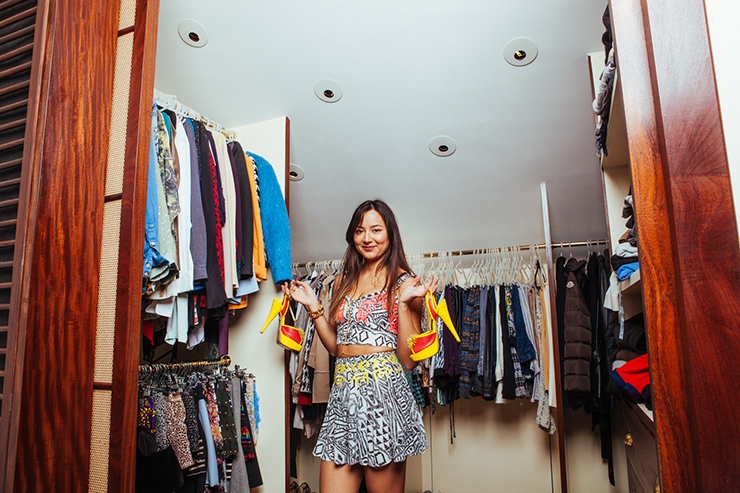 Will you continue to create fine pieces along side?
I am building on the existing collection. For Summer I am re-creating some of the pieces in 18k rose gold with brown diamonds.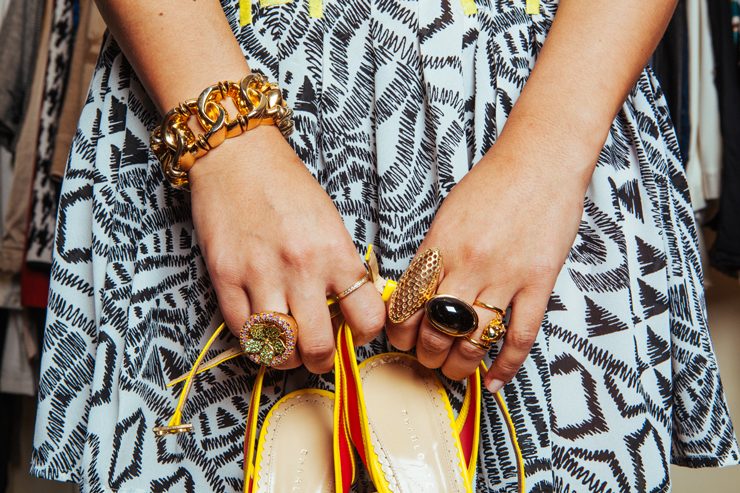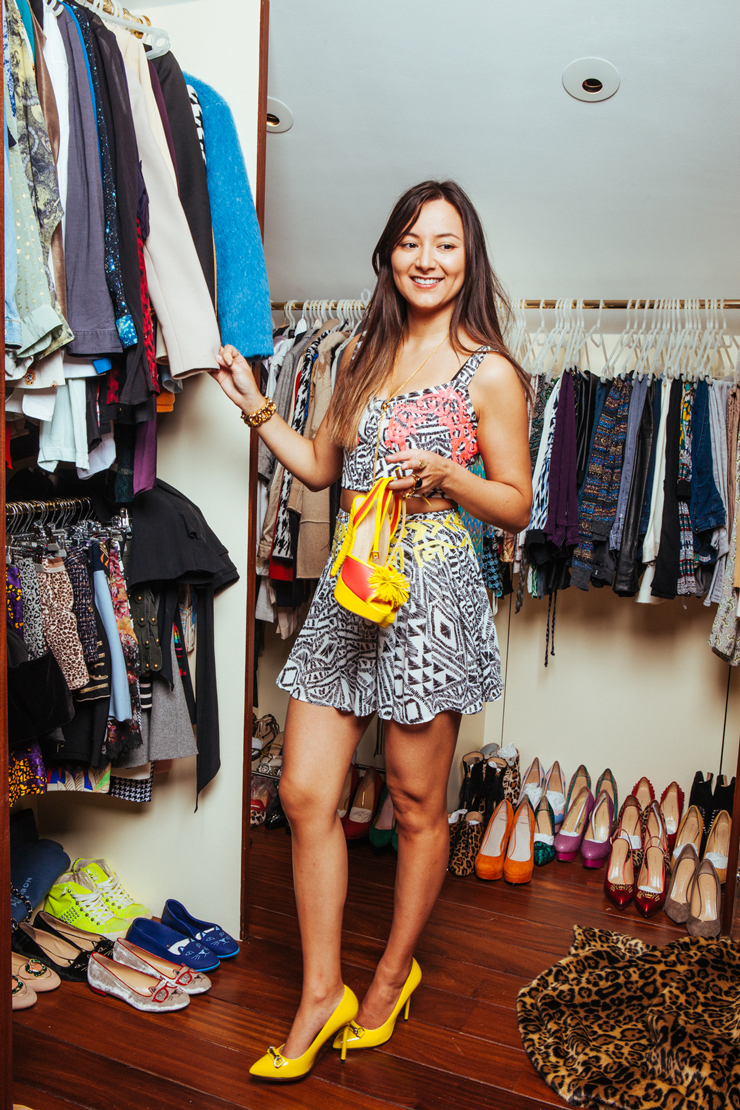 Typically where does your inspiration come from?
It changes but it is very trend-led. I like to create pieces that are playful but easy to wear.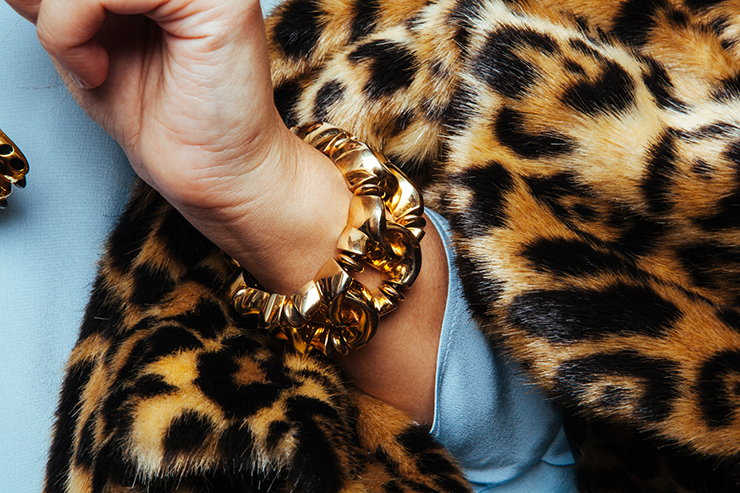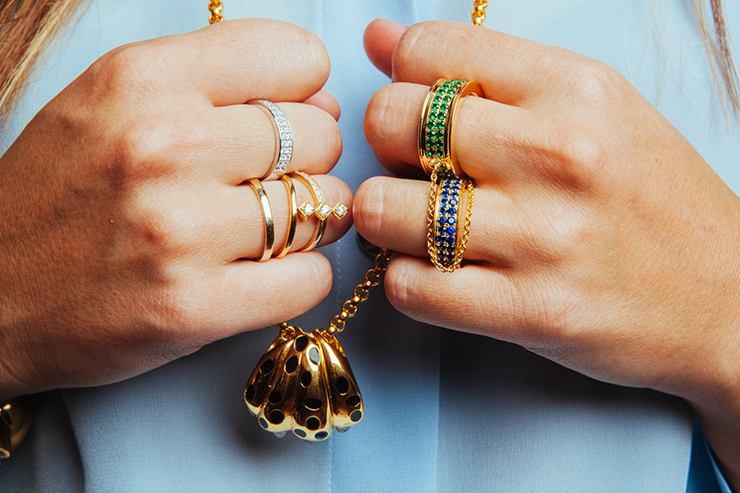 How do you style the jewellery you wear?
I mix fine, fashion and costume jewellery together. The trick is to just chuck it on but not to go over the top.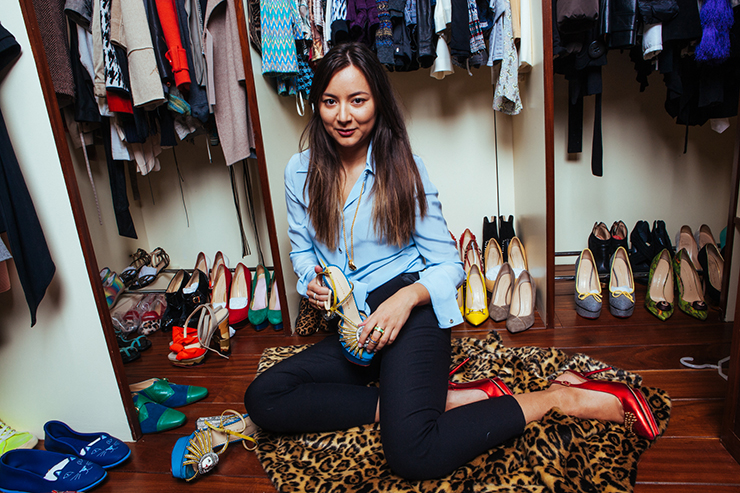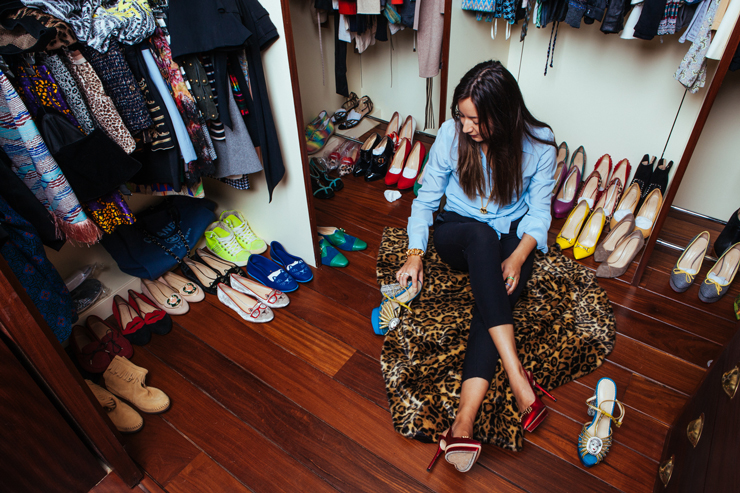 And when you are not designing jewellery what do you do for fun?
I have always been obsessed with animals. I spend a few months in Thailand each year working with One World Sanctuary, a project that I help to fund, that provides a home for 80 stray dogs on Kho Samui. I've rescued some dogs from some pretty distressing situations – it's very rewarding.