'Bold yet feminine, statement yet refined,' says Lebanese jeweller Ralph Masri of his aesthetic. Throwing together a Lebanese lunch in his aunt's west London home, he explains that the kitchen is where he goes to unwind. Splitting his time between London and Beirut, where he makes every design by hand, it is not surprising that he occasionally needs time out. This year has got off to a whirlwind start – he has opened a new showroom in Beirut, been selected as one of five new brands to show at the prestigious JCK show in Las Vegas next month and a has collaboration with mining company, Gemfields, in the pipeline. We met him to talk sport verses design, parental influences and preview his latest collection Sacred Windows over a tableful of delicious food.

Tell me about your upbringing
I was born in Beirut towards end of civil war in 1989. After I was born we moved to Paris and then on to Montreal for six years. We moved back to Beirut when I was seven and it was there that I started to explore my creative side. My parents were signing me up to everything from basketball to horseback riding but I didn't really care for sport! I just wanted to draw!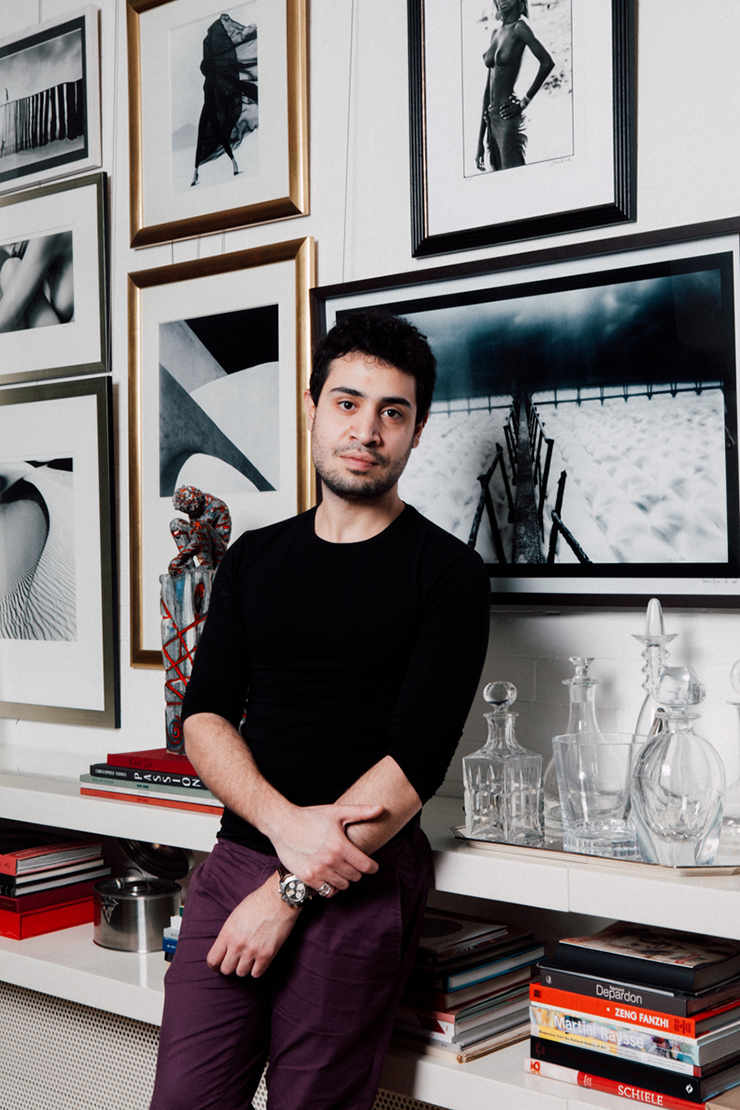 So your parents didn't mind that you chose design over sport?!
Not at all but they were surprised I choose jewellery! My parents were both in the jewellery trade – my mum worked with diamonds and my father was a jeweller so I was surrounded by it growing up. Dad used to tell me 'you could end up being a jeweller just like your father' and I remember thinking "no way"! I moved to London to do an art foundation at Central St Martins where you get to try out all aspects of art and design and it was jewellery that I fell in love with. Maybe it was more deep-routed in me than I realised!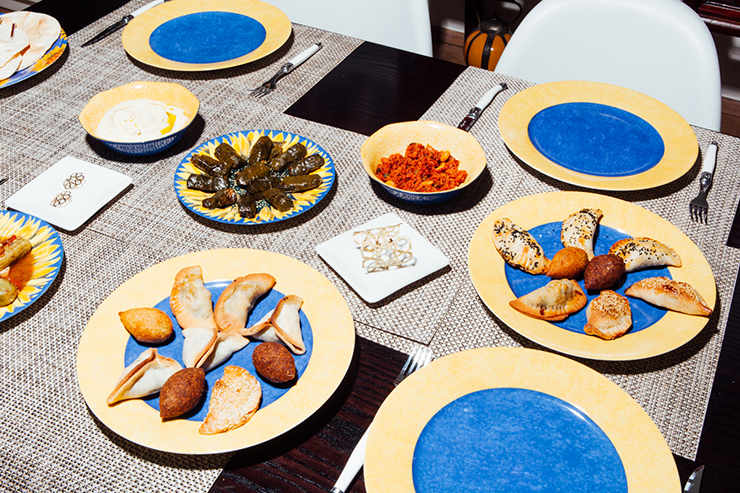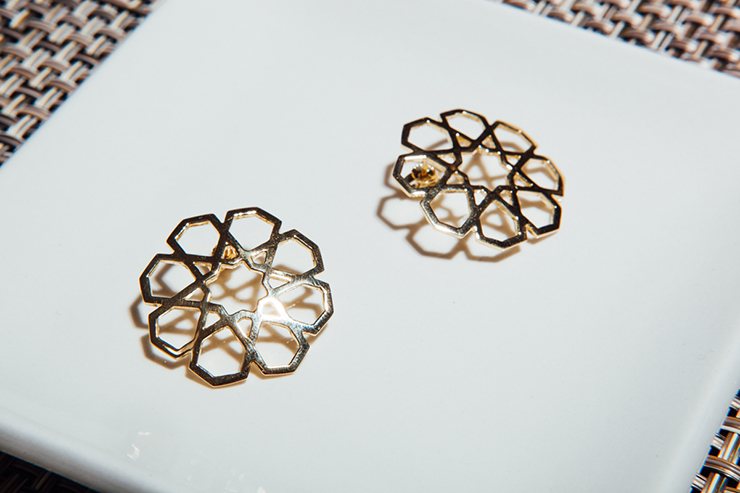 What is it that you love about creating jewellery?
I love the challenge of making original and unique design that appeals to people. If you want to run a brand, you need to sell. You have to find a balance between creativity (which I inherited from my mum) and business (in which I am influenced by my Dad).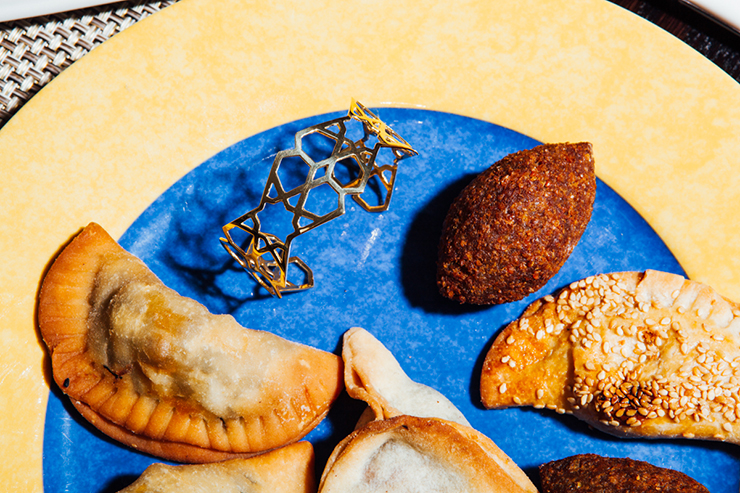 Does your mother inspire the pieces you create?
I definitely share my Mum's eccentric taste. She wears big statement pieces and loves jewellery that stands out. When I design a piece it is really important that it has a strong presence.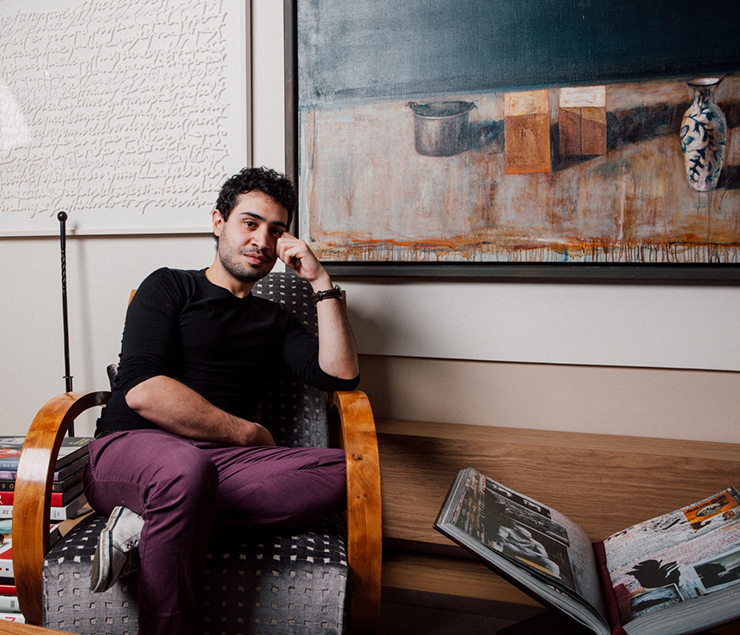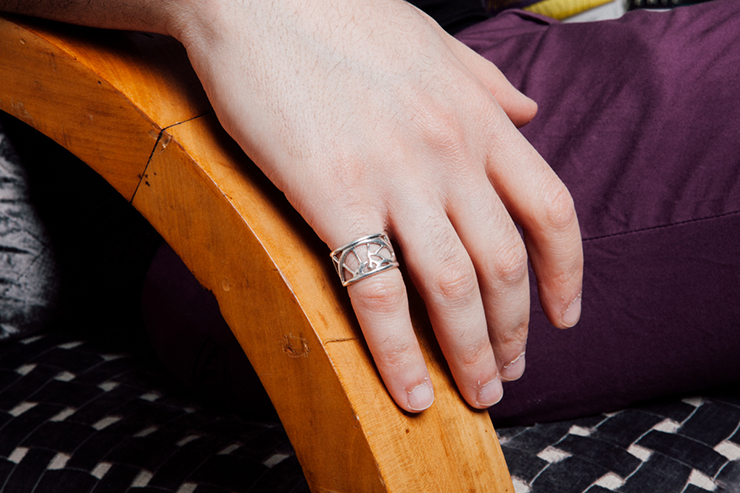 Do you wear any jewellery at all?
Recently I have been getting a lot of requests for men's jewellery but I don't wear very much myself. I wear my little silver good luck ring (above) that I made at university. It was inspired by the architecture of plants.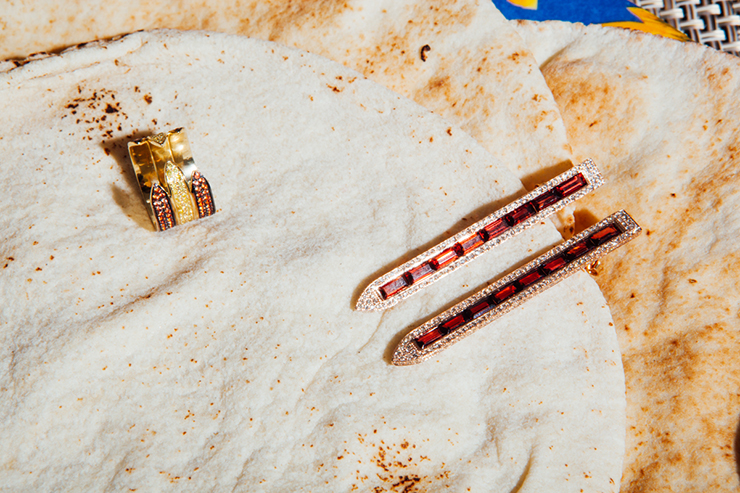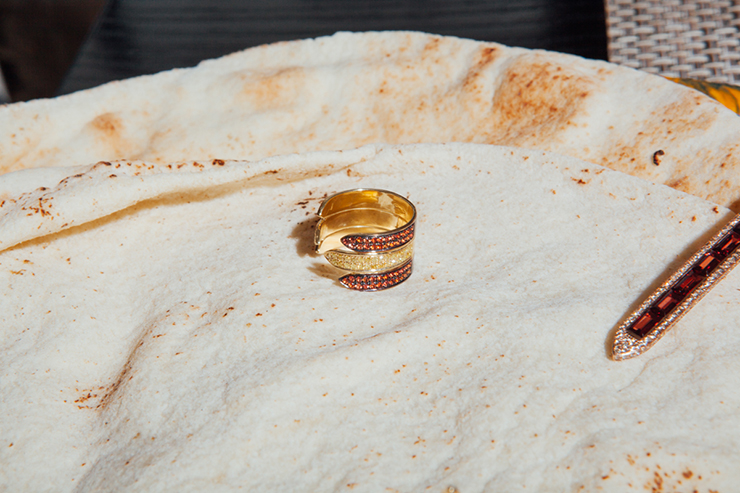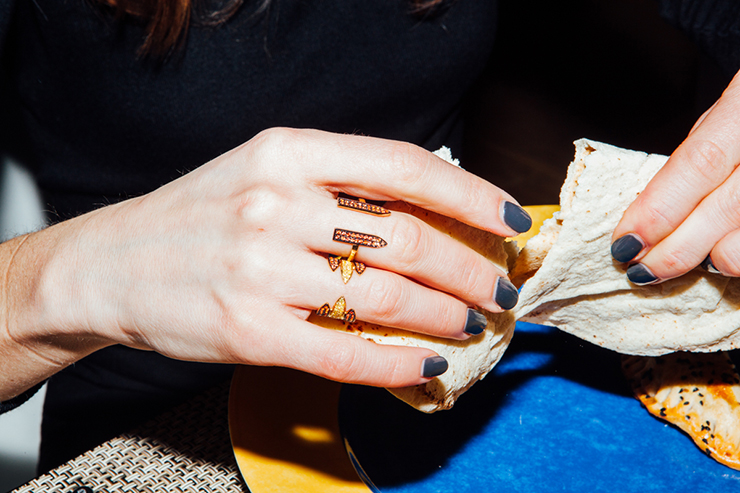 Where does your inspiration come from?
I combine elements from all over the world. My last collection Arabesque Deco was inspired by my love of Middle Eastern architecture. It draws on motifs such as the octagon and star that are often seen in Morocco. I re-worked the shapes into patterns reminiscent of Western Art-Deco design. The collection I am currently working on also has strong architectural references. I wanted to work with coloured gemstones, in particular baguette-cut stones. Beirut is a Christian and Muslim country so we have a lot of mosques, cathedrals and churches. I spent a lot of time studying the stain glass artwork in the cathedrals for unique colour combinations.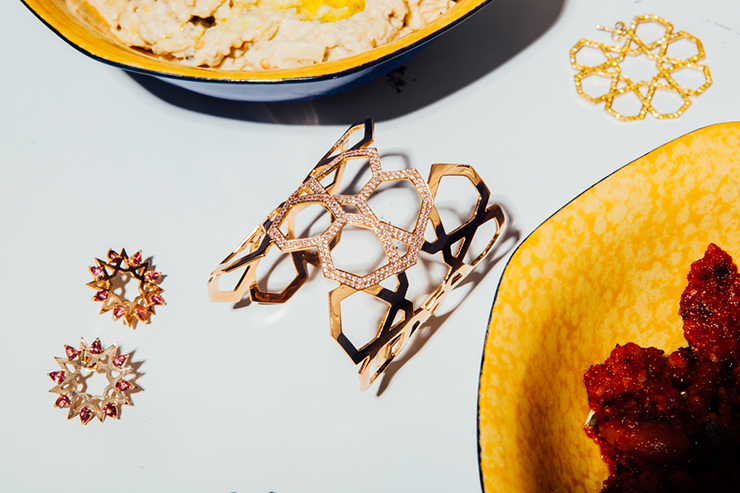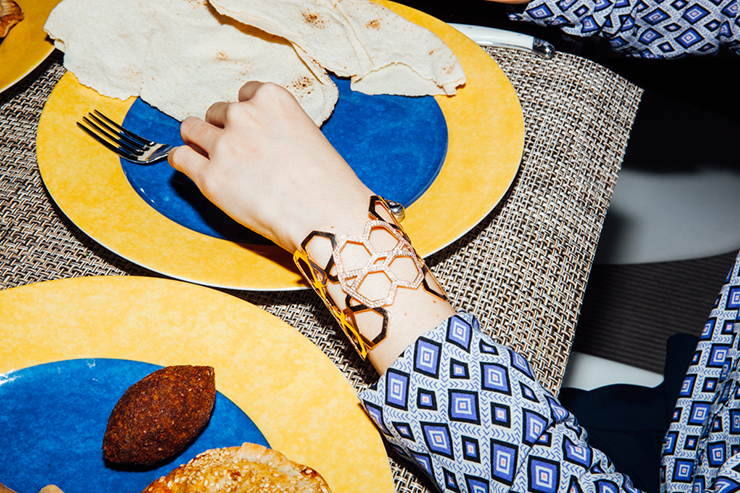 You just opened your showroom in Beirut, tell us more about that?
Things were really starting to take of in Beirut and I was getting lots of requests to see my work. I make 80% of the pieces by hand in my studio and I am really keen to keep that up. My showroom is across two levels which provides the perfect space to create the jewellery and meet with clients at the same time. It is in the up and coming meat packing district of Beirut which is a designer hub for concept stores and creative spaces. It has given me a much stronger presence and allowed me to expand the brand.