This is the moment we bumped  into the gorgeous Leila Kashanipour of the jewellery brand LeiVanKash at LFW earlier this year. Of course we spotted her a mile off with her blue curls and trademark jewels and we were delighted to catch her and introduce ourselves before she rushed off to see the shows. For those of you who are not already aware LeiVanKash is one of Bottica's leading lights and has drawn a cult following of celebrities such as Olivia Palermo, Florence Welch and Pixie Lott to name a few. Last week we met with Lelia in her London home to find out a little bit more about the brand.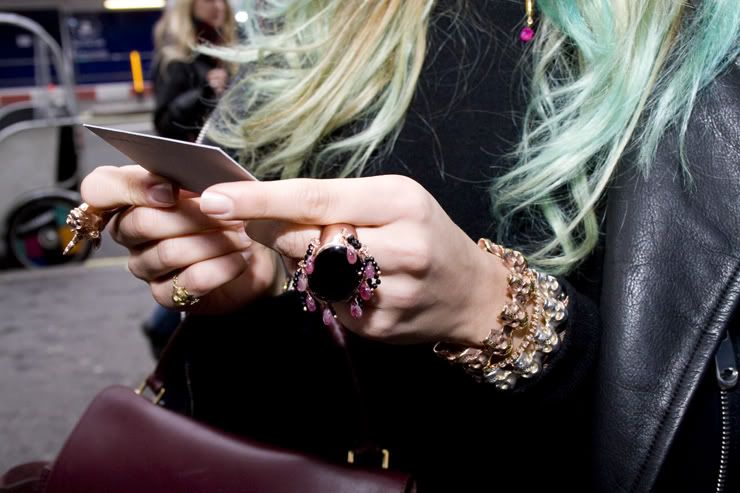 How did you get into designing jewellery?
I wanted to study chemistry and fine art. I love to paint and I was really interested in art restoration. I applied to some universities in the U.S but failed to get in as I had never studied in English before. I then applied to Central St Martin's to do fine art as my art background was pretty strong but they advised me to do an art foundation to find out what I wanted to do. I was super excited. I had a fantastic tutor called Helmert who said 'you are great with your hands and you have a really great eye for detail why don't you give jewellery design a shot'. I loved it so decided to apply for a BA.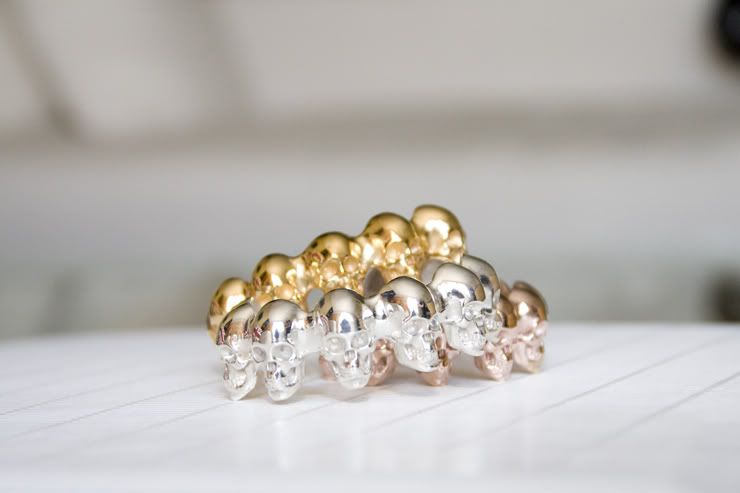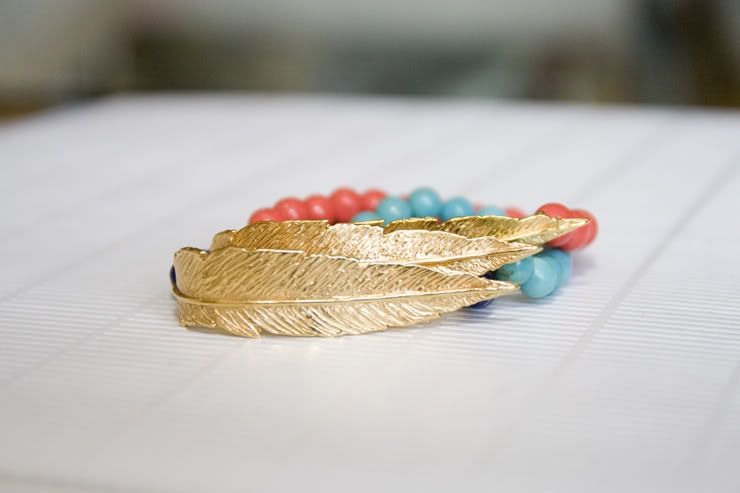 Where do you get your inspiration from?
Nature, feathers, animals, magic, lots of different things. The Flora collection was inspired by roses. They are my favourite flower; they are so mysterious, dark and romantic. During my foundation we had a project about life after death and I really used to like Vanitas' paintings so I combined them together and Skullmania was born. The daggers were inspired by the 'fabled sword of Damocles'. They are a bit tough and rough but I made them a bit girly. Persepolis is very much about my background and culture. I'm Persian and was bought up in Iran so it's really about the colour, history and dynasties of the past.  There's a bit of me in every collection.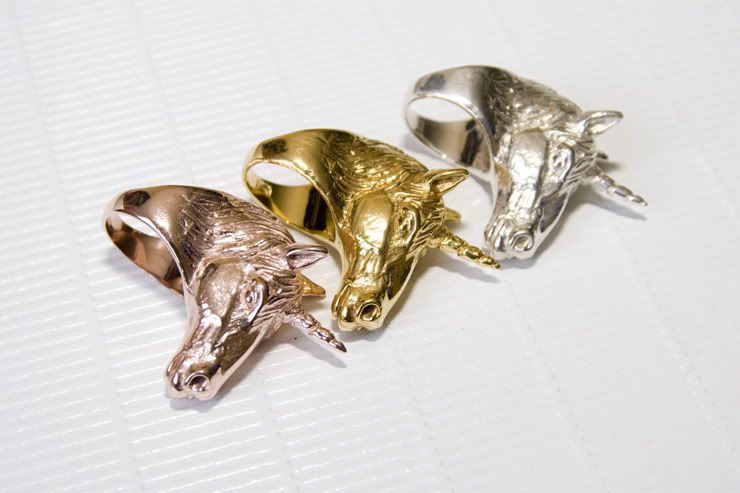 You mentioned the unicorn and rose being a symbol of magic – what is it that inspires you so much about magic?
It's a childhood fascination. I can't describe it. There are no words for it.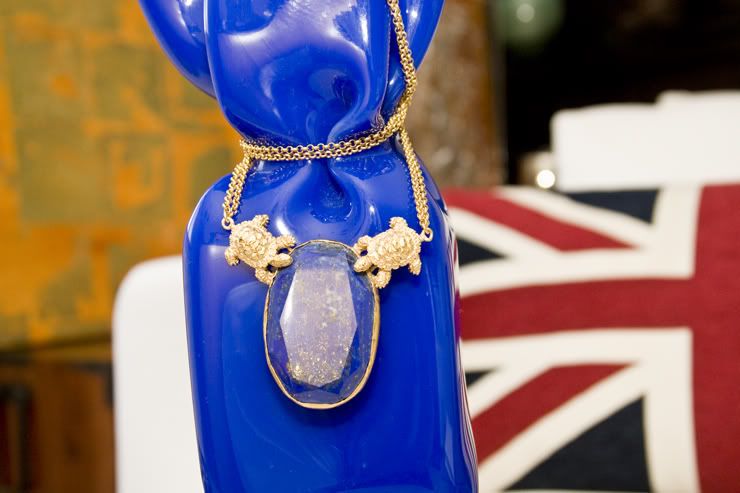 Do you bring out collections seasonally?
I have five collections now, the latest being the Damocles collection. I do bring out collections seasonally but sometimes I'll skip a season to add to an existing collection that I want to expand. It's just what I feel is right at the time.
How would describe the jewellery you wear?
I wear my own jewellery a lot but I like to combine it with other stuff as well. I love stacking it up and mixing fine with fashion – it's more fun.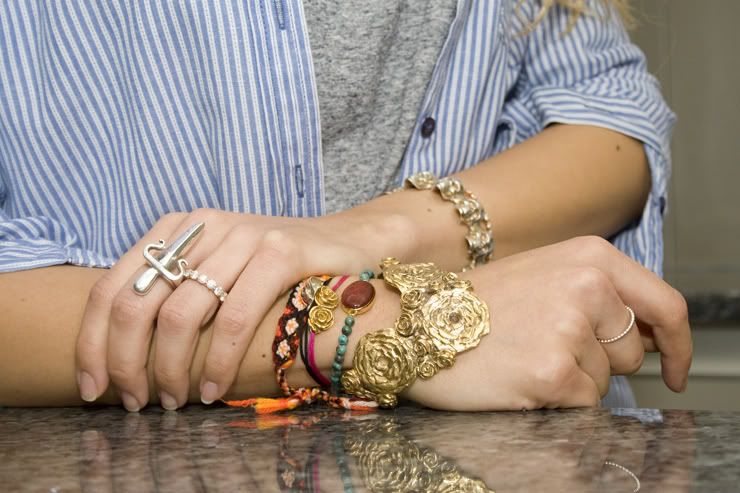 What do you enjoy most about designing jewellery?
The freedom and creativity that I have with my own brand . You can do things as you like and as you see best. You can stay true to yourself and design what you would wear.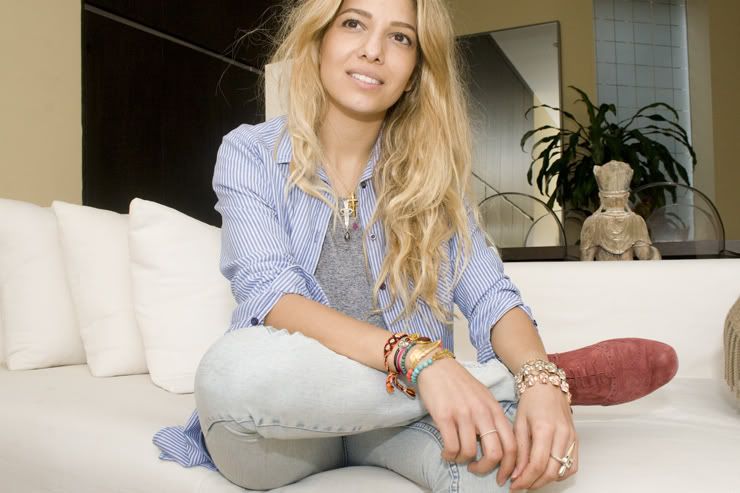 Are you inspired by other people?
Of course! Whoever says they aren't isn't telling the truth. Fashion week is amazing. You see so many different people with different backgrounds. They way they put colours, textures, styles together differently is really inspiring.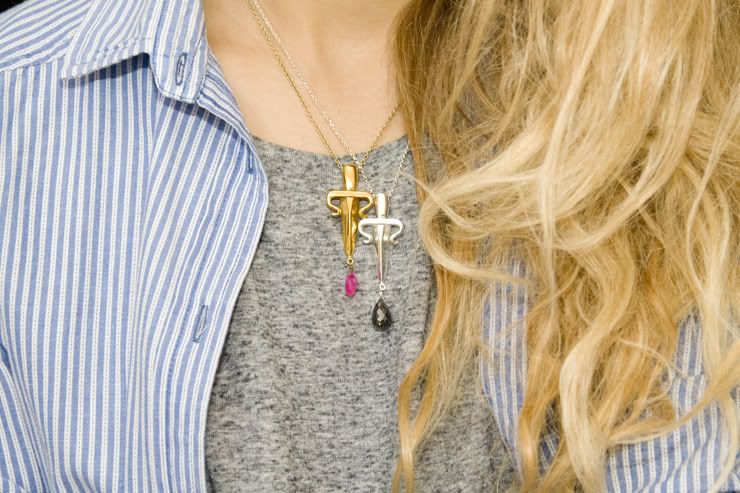 Whats next?
We have just shot a video for the new look book which was really good fun and we will soon be stocking in Harvey Nichols  as well as new stockists in Dubai and Russia.