From the moment we met Laura Vann, founder of V jewellery, in 2013, we were hooked. We told you V jewellery would be one to watch and we have watched closely, as the brand's unique ethos has gained some of London's top shopping destinations, including Whistles, Fortnum & Mason and the Shop at Bluebird as stockists. Inspired by vintage design, Laura spotted a gap in the market for timeless, intricate and high quality pieces, at a price that young women like herself could afford. The formula has been a huge success, confirmed last week, when Laura scooped 'The Brand to Watch' award, at the UK Jewellery Awards.
As Laura prepared for the award ceremony in her room at South Place Hotel, we spoke to Laura about why perseverance pays off, how to style vintage-style jewellery and her favourite hang-outs in London.
How did V jewellery come about?
My father has a jewellery wholesale company in Birmingham so I was brought up around jewels. When I was at university in London some of my friends had beautiful white gold and diamond vintage style pendants which they contrasted with chic and contemporary clothing. Inspired by these, I used to send my dad designs because I couldn't find anything like them on the high street but they were never made. After I graduated I came back home to Birmingham and worked at COS until an employee at my dad's company left and he needed extra help. Whilst working for him I realised I was in an incredibly lucky position with a platform to create the jewellery I felt was lacking in the market.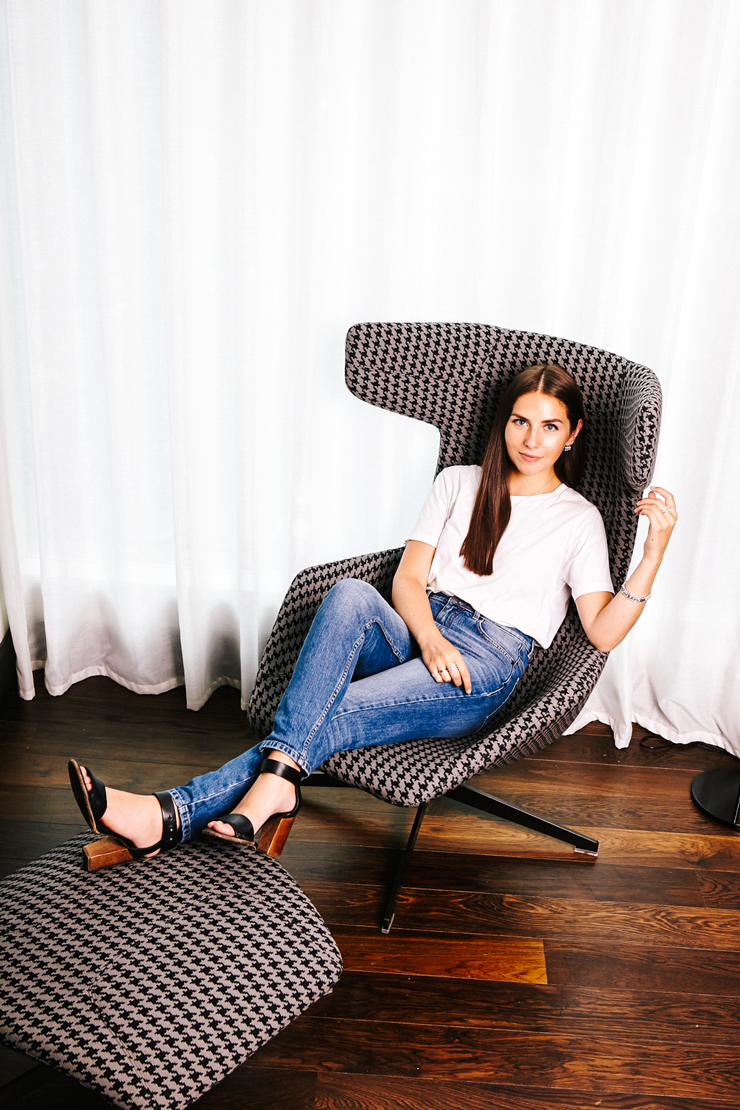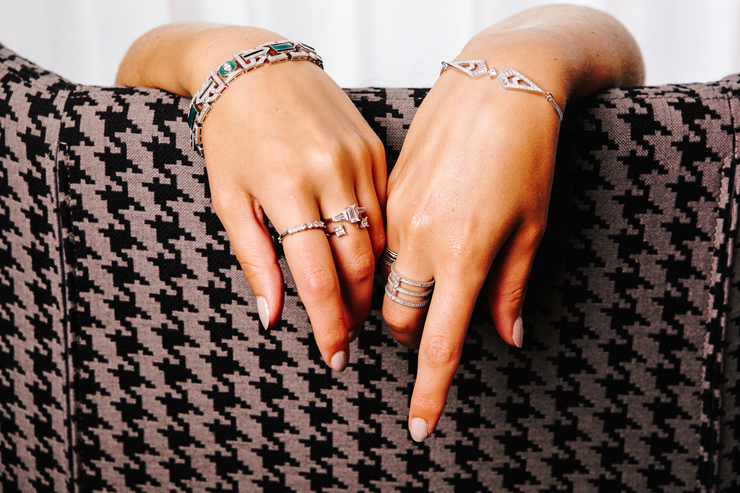 Despite having a great platform, it took some time to persuade your Dad it was a great idea. What changed his mind?
Pleas to my Dad to start a classically-inspired brand were met with a continuous 'no' until he did the annual stock take and found the sales of one bangle outsold the others by more than double, despite being the most expensive. He went to the safe, took out the piece and saw that it was a vintage style bangle – he gave me the go ahead that day.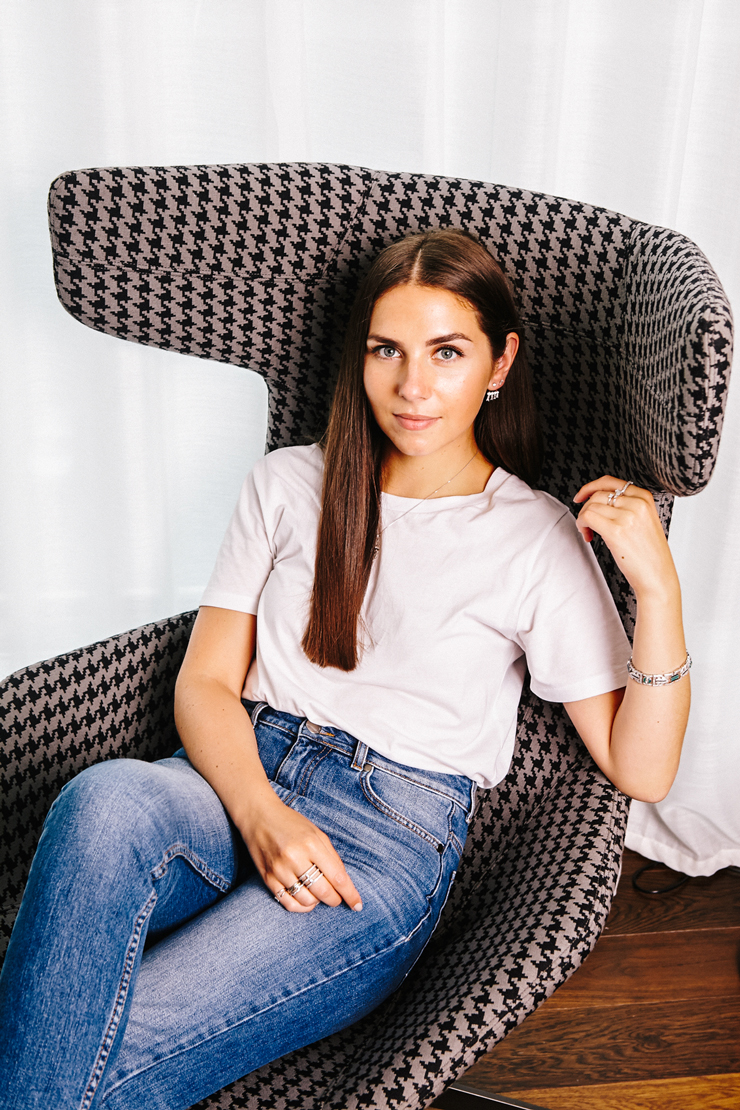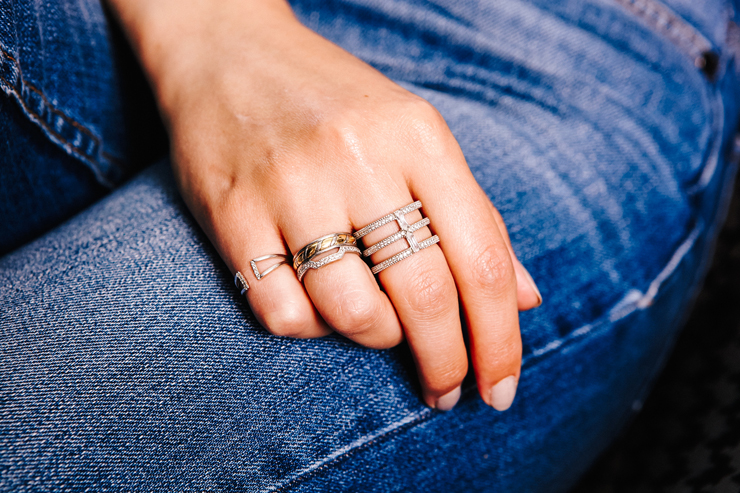 What is the concept behind the brand?
I was frustrated with the branded jewellery industry which was overrun with uncomplicated, fad styles. At COS, the ethos is to provide high quality clothing that has longevity in its design at an affordable price. I decided to apply what I learned working at COS to jewellery in order to create a fair product that had the style and quality to be worn for years.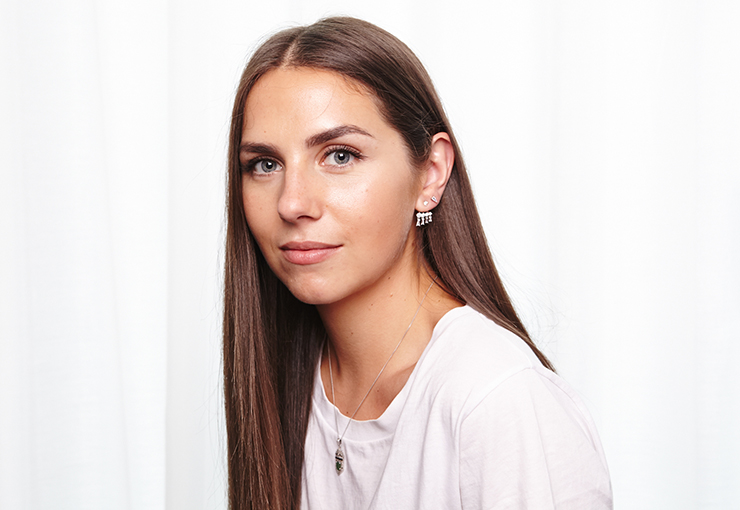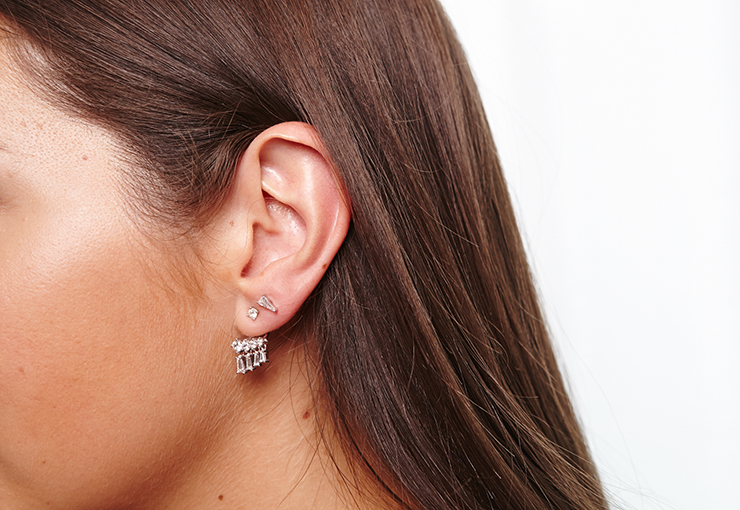 How do you go about designing a new collection & what was the inspiration behind the latest one?
I love the hybrid of classic and contemporary. When I design a new collection I often look to merge unusual styles with timeless settings; making old designs fresh and relevant to the modern woman. The theme for the latest collection was 'Illusion'. It features rings with hidden mounts, so the stones appear to be floating up the finger; ear jackets that suspend behind the ear and hang beneath the ear lobe and fine diamond cut chains that almost disappear giving levitation to the solitaires.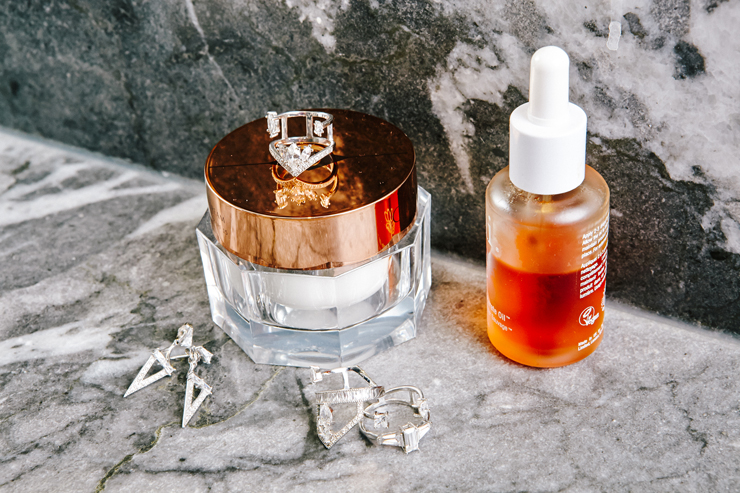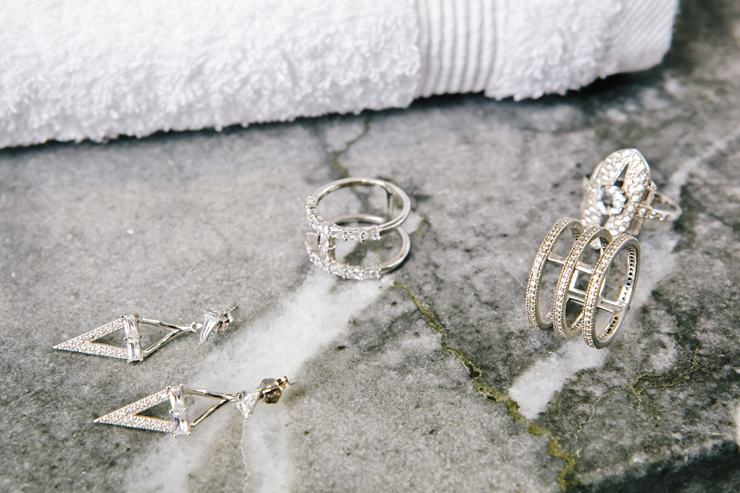 Who is the 'V' customer?
She is strong, feminine and has conviction in her own style. She is nostalgic with jewellery and notes the innate beauty of things.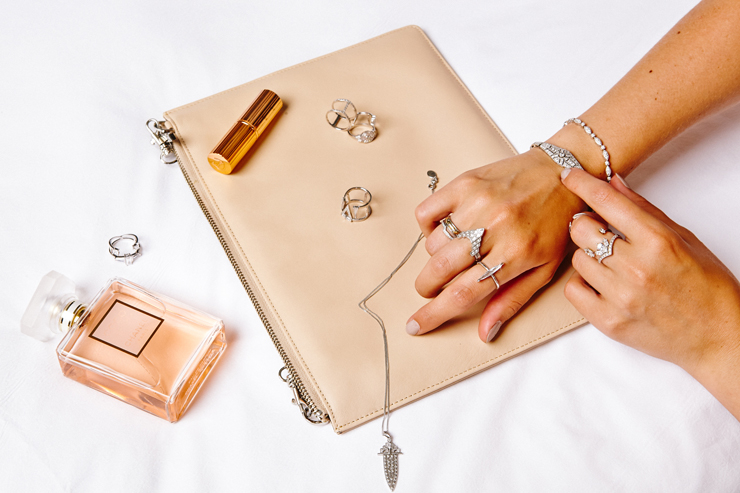 What are your favourite pieces and how do you style the jewellery you wear?
I love the Streamline bracelet, it's so rich with Art Deco influence. I contrast it with a casual pair of jeans and white t-shirt. I also love the Apollo lobe earrings which look great with a low ponytail and a high-necked dress.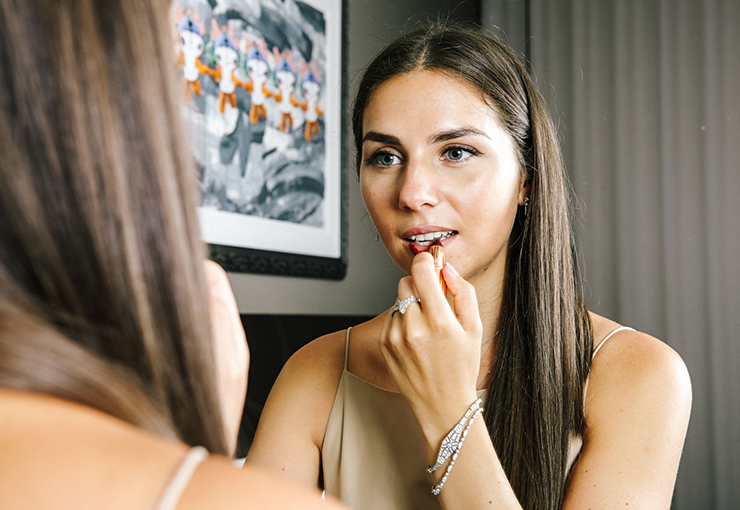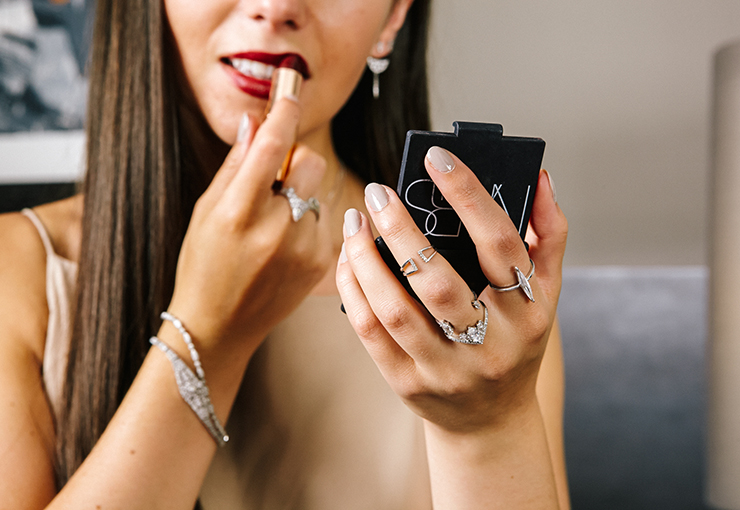 When you visit London – what is a typical day and where do you like to hang out?
I normally visit our stockists followed by a meetings at South Place Hotel talking business! I tend to finish my days in East London with a good catch up at the jewellery store Parla before grabbing dinner with some friends on Broadway Market.