This year the 20th Cinema Against AIDS event in Cannes which benefits amfAR is being sponsored by LoveGold, an initiative by the World Gold Council that seeks out the world's most beautiful gold jewellery. The annual star-studded event is traditionally the most glamorous so it is fitting that this year it will feature 'The Ultimate Gold Collection Fashion show' that will stream live on LoveGold. Carine Roitfeld who has curated the show has bought together 40 top models who will wear gold gowns and jewellery from leading and emerging houses from around the world to highlight gold as a precious and inspiring metal.
We have been delighted to be working alongside LoveGold over the past few months and honoured to be giving you an exclusive look ahead of tomorrows show, of the piece made by London-based designer Hattie Rickards that has been specially commissioned by LoveGold. We visited Hattie's studio to hear first hand about the design and production process and inspiration behind the bangle and what it means to Hattie to be taking part in such a legendary event.
What was the first piece of jewellery you ever designed?
When I was nine I made a green friendship bracelet for my brother! Other than that, my first piece with thought was a recycled copper ring I designed at college that I hammered into shape – my style has refined with time!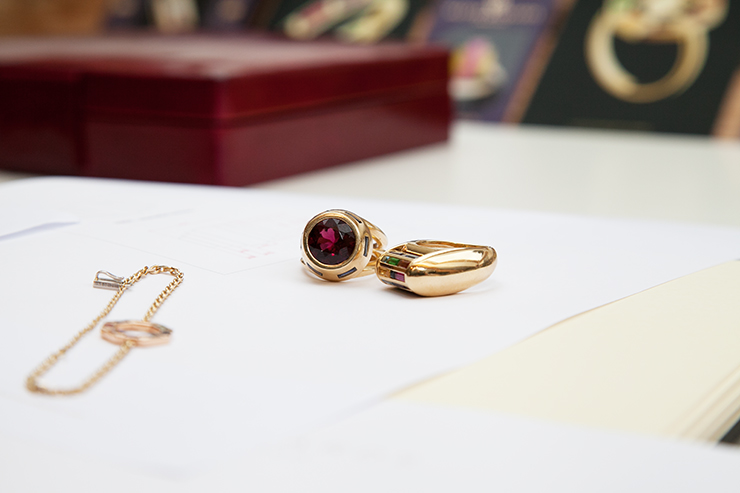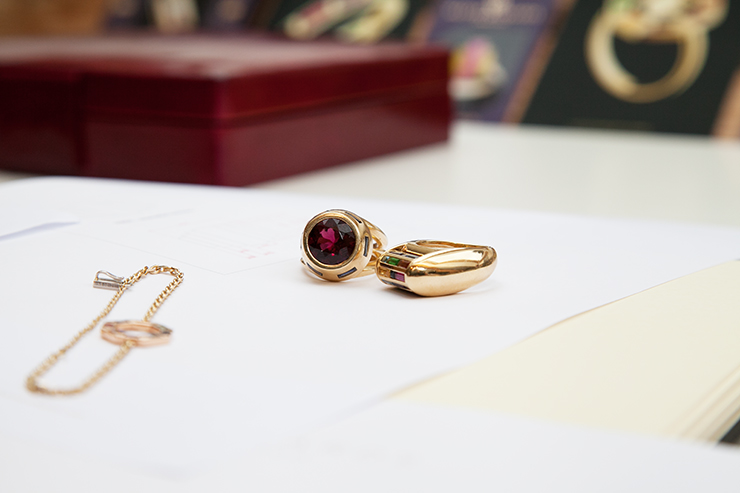 How did you get into designing jewellery?
I have always been enthusiastic about jewellery – this started at school and developed when I studied jewellery design at Central Saint Martins College of Art & Design. I was so grateful for my place on the course that I didn't skip a day of college! Following this I spent five incredibly fascinating years working for another great British jewellery designer – Solange Azagury Partridge, before branching out on my own. I wanted to create a brand that was 100% British, 100% handmade and 100% fair-trade.
You work exclusively with fair-trade gold why is that so important to you?
The fair-trade aspect of the business has been there from the beginning. I saw a niche in the market for creating luxury jewellery that was responsibly produced. I met my makers through trying to source fair-trade gold because they were one of the first fair-trade licensees. I was one of the first designers to be a licensee and for that I am immensely proud.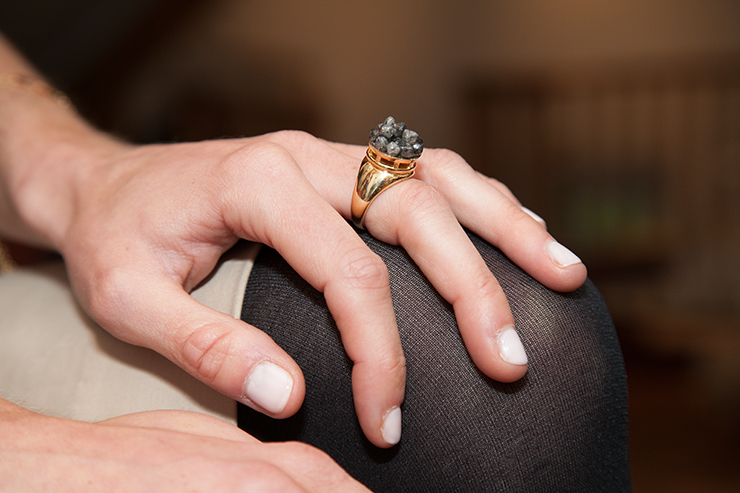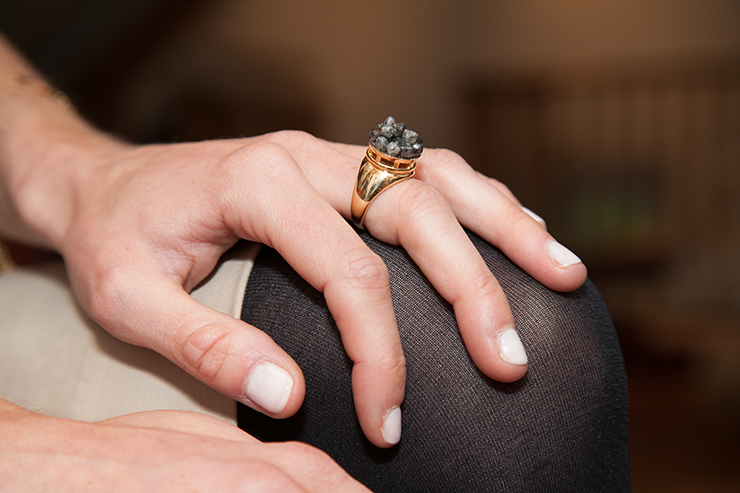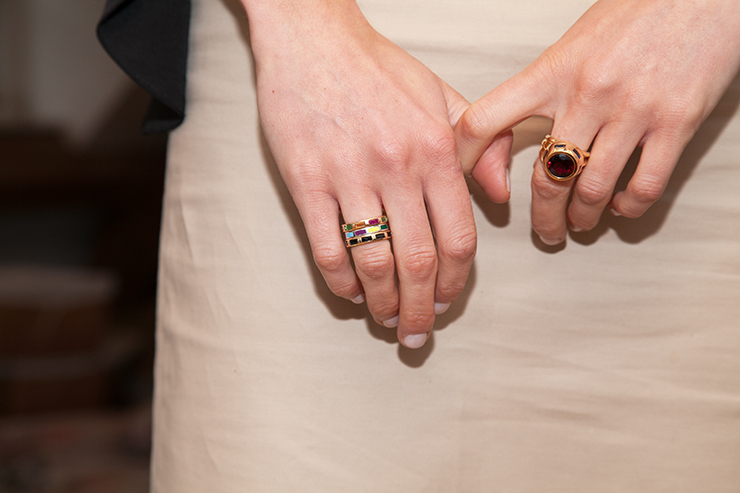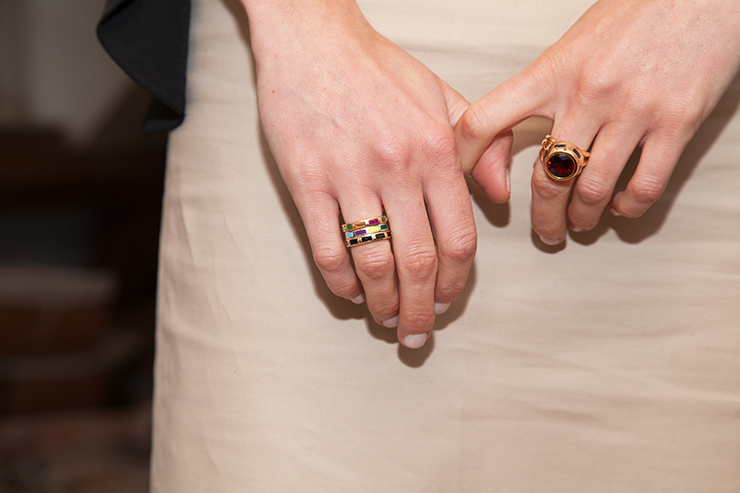 When did you begin to work in gold?
I first started working with gold on my degree course at Central Saint Martins albeit in small quantities. However, as soon as I began preparing to launch my namesake brand I knew that gold, particularly yellow gold would be my material of choice.
What is it about yellow gold that you are drawn towards?
I love the warmth against people's skin and its ability to enhance a wide variety of colours and stones. Working with gold brings my designs alive and allows me to create something deeply desirable. Everyone always comments on the incredible finish of my work which is due to my designs being handmade in Britain. If it is given the perfect finish, no other metal is as luxurious and precious looking as gold.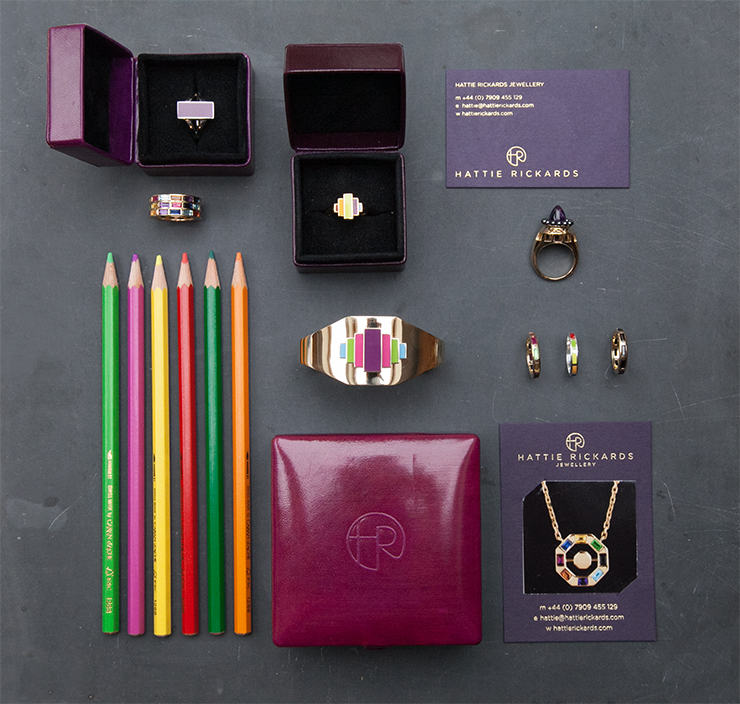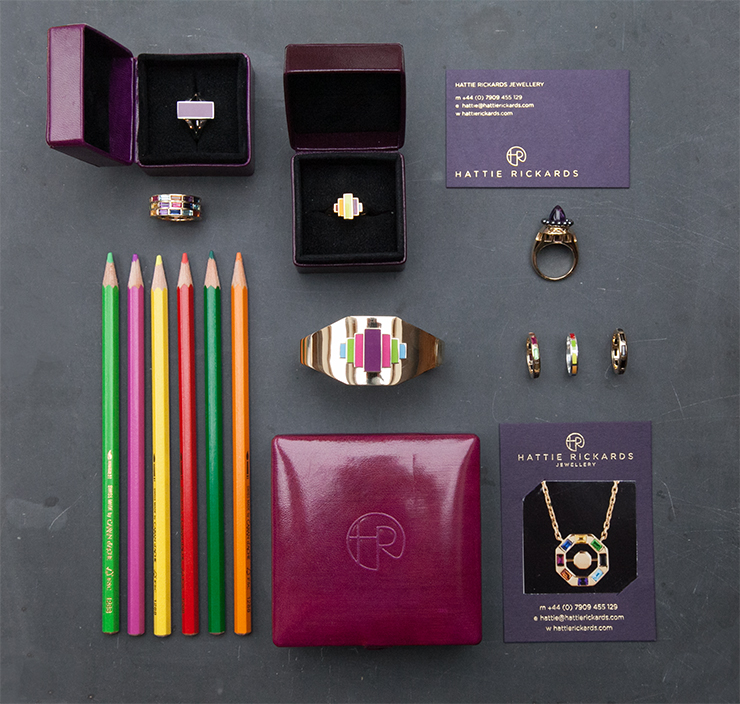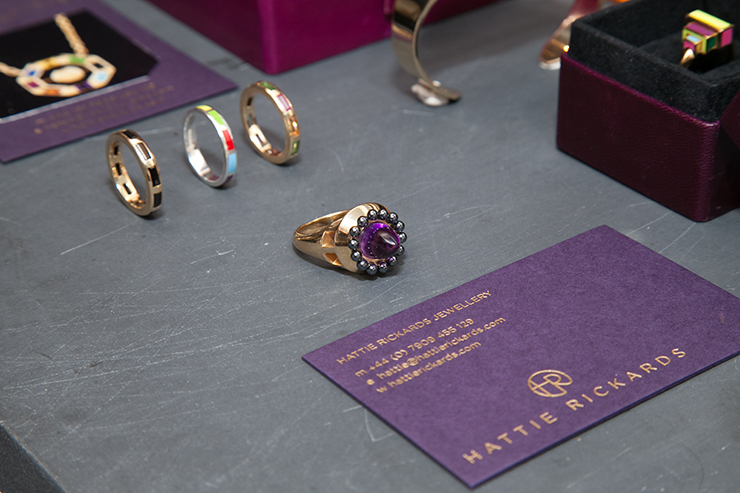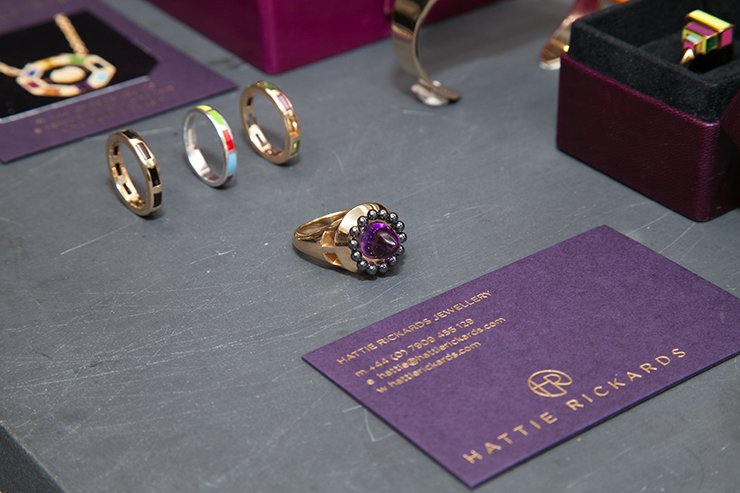 What do you think of when you think of gold?
A highly valuable and precious medium which empowers people, brings happiness to the wearer, symbolizes relationships, holds precious stones and embellishes… something that we all should have respect for.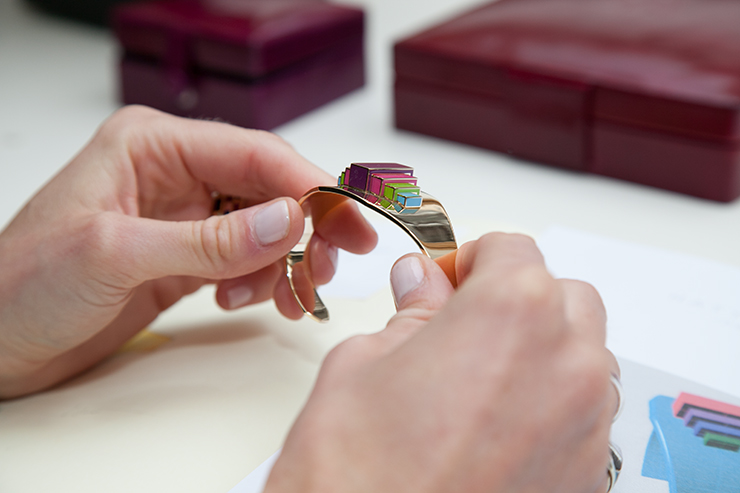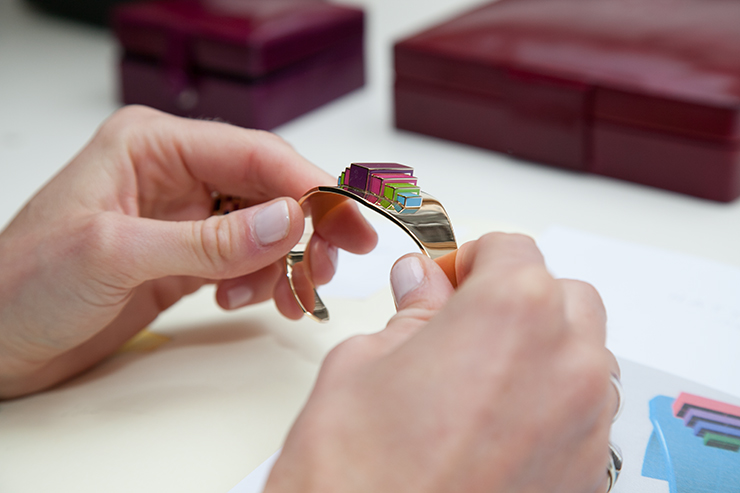 Tell us about the
Enamel
Baguette
cuff that you have created for The Ultimate Gold Collection Fashion Show?
The inspiration came from one of my most celebrated designs called the Strata Ring. The focal point is the dynamic enamelled baguettes which have become a signature style of my brand. The cuff continues the theme of 'connection' in my work, this time inspired by the concept of 'bridging the gap'. I wanted to create a cuff that was bold yet elegant and sophisticated and would speak for itself at the fashion show.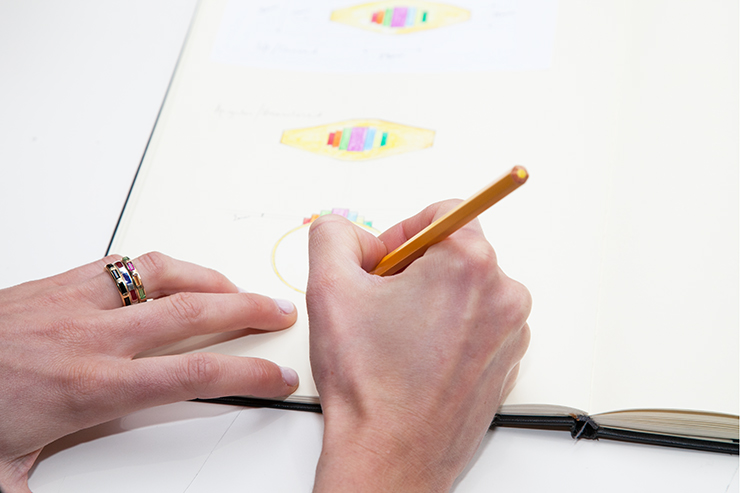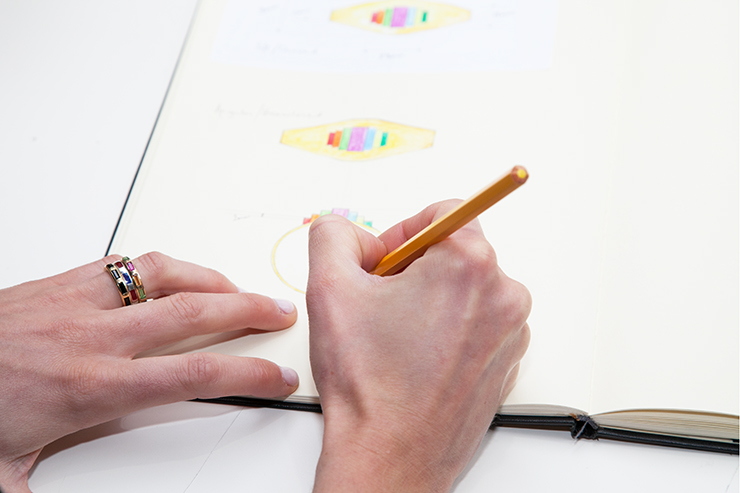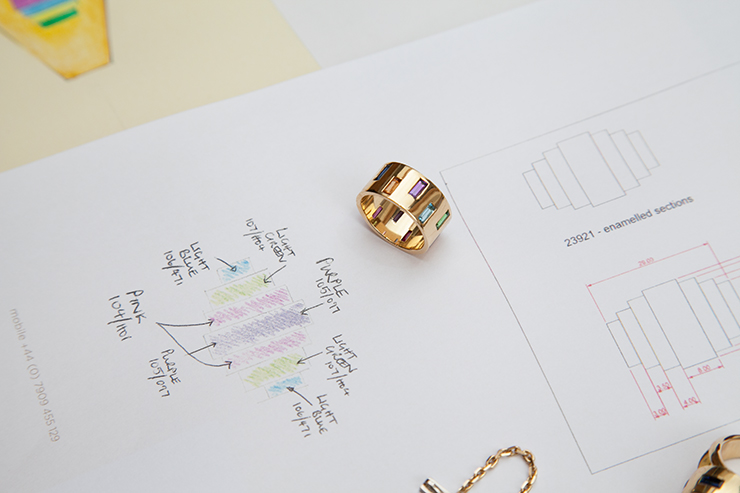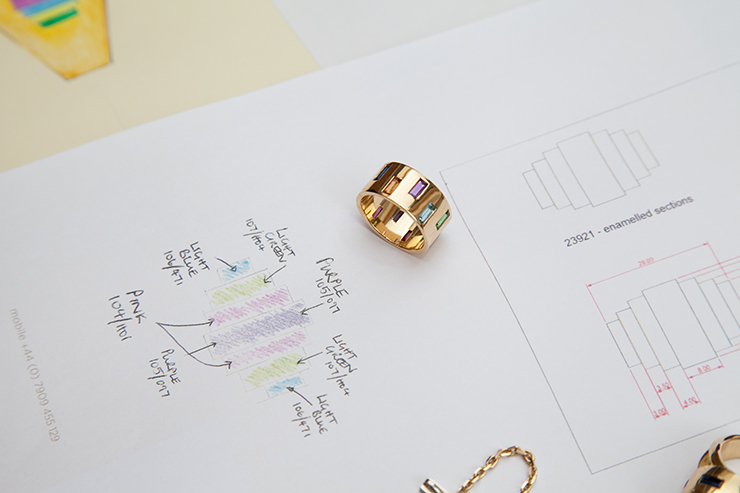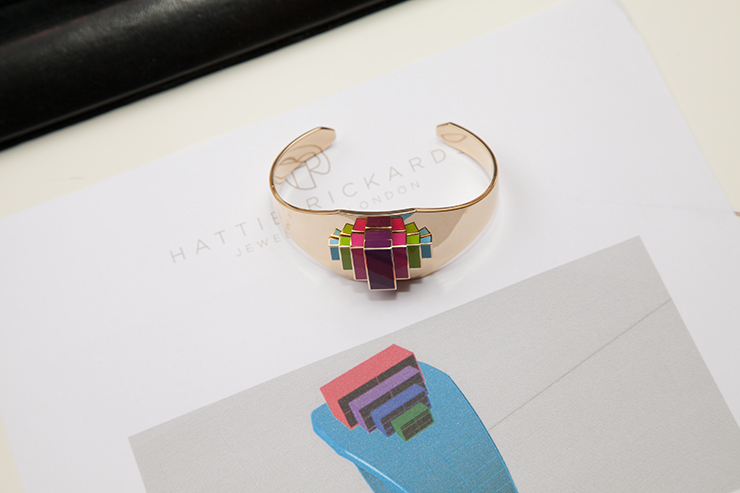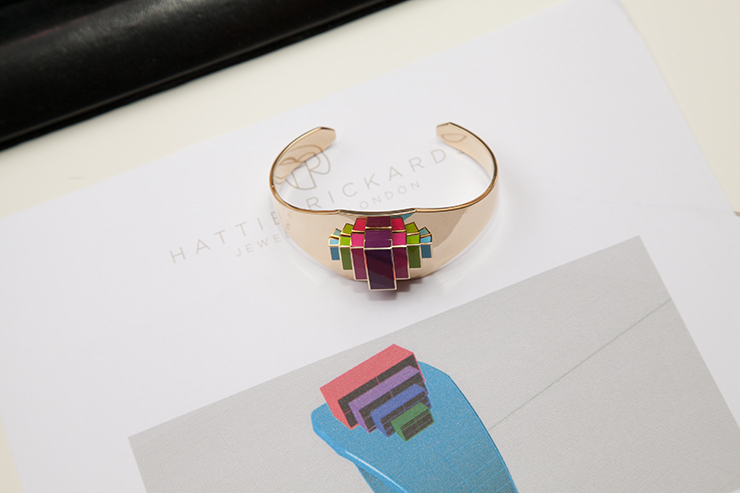 Walk us through the production process specific to this special piece.
The initial designs were hand drawn. Once the final design was approved I built a technical render and CAD model on the computer. From this we were able to produce a 3D model in wax that was then cast in gold. The piece was then finished and polished in preparation for enamelling which is the final process.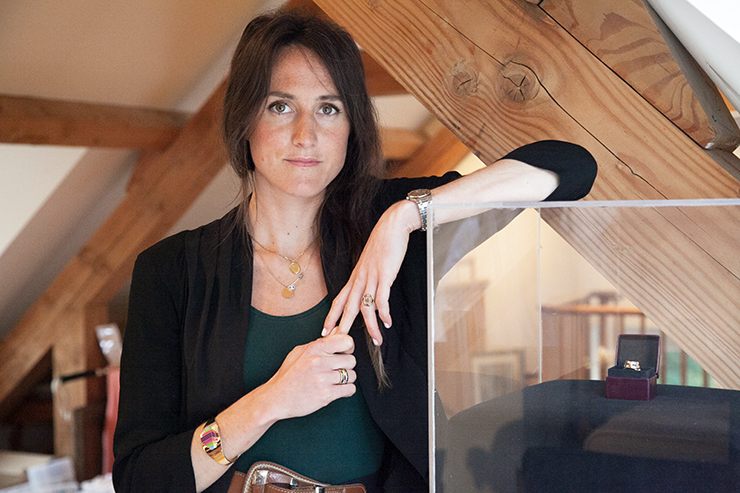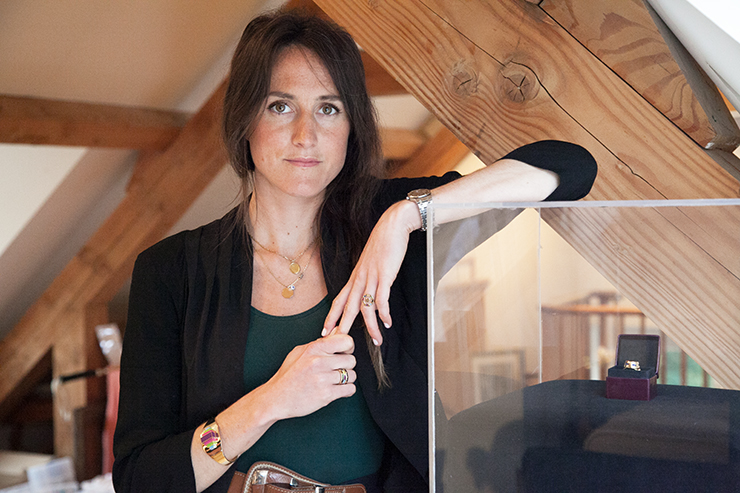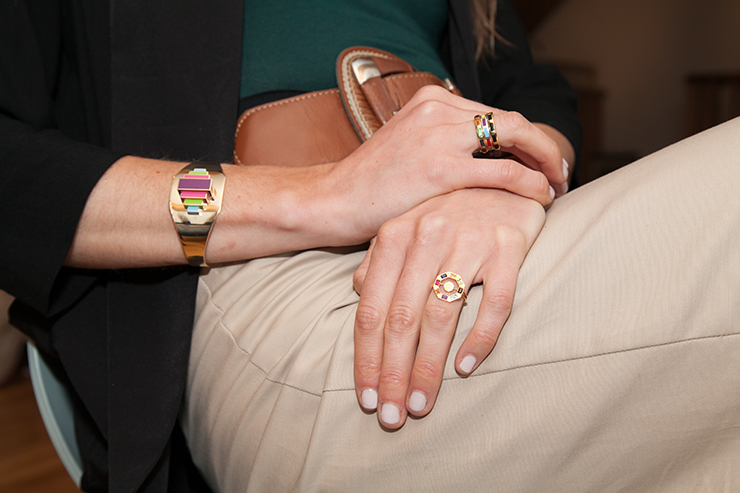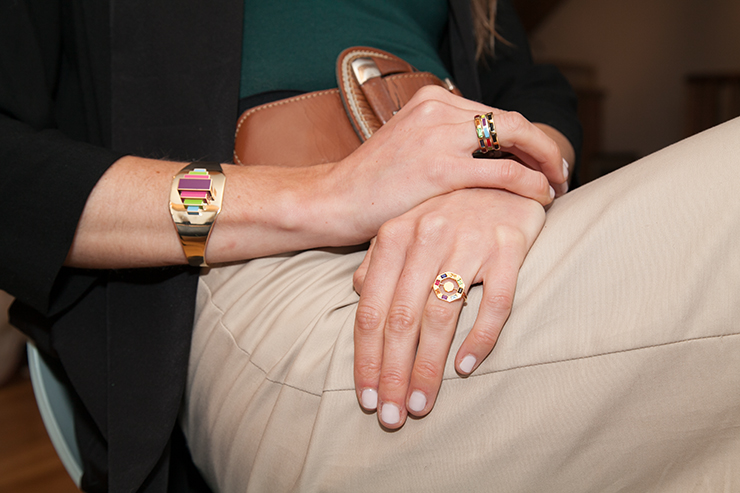 How do you see this piece being worn?
I would personally wear it pushed half way up my forearm as the positioning makes it stand out. I love the idea of someone being able to wear this everyday and I always design my jewellery with that in mind as gold doesn't have to be limited to special occasions. Having said that, this piece has been designed to be a show-stopper and is meant to catch the eye.
Tell us what it means to be involved with this project for LoveGold?
I am blown away by it and so happy to be contributing towards Cinema Against Aids because it is such a fantastic cause. The World Gold council is an amazing organisation and I am delighted to be part of LoveGold.
The live show with stream tomorrow at UK 8PM / NY 3PM / LA 12PM. To get a reminder to watch the show click here.
In Collaboration with LoveGold.