When you meet a mother and her daughter you tend to notice obvious similarities. The way they look, the way they dress and the way they speak can sometimes bear quite an uncanny resemblance. London-based designer Juliette Collins, the name behind fine jewellery brand Geoffrey's, and her mother Jane, owner of the newly relocated Sixty 6 luxury boutique, hold true to the above. Both sport a slicked back brunette ponytail, both dress in a relaxed but polished way, both speak with calm and soothing voices, yet there is a noticeable difference between the two and I was intrigued to find out why.
With the latest Geoffrey's collection sitting proudly on display, I was invited into the new boutique on the buzzy Bulstrode Street of Marylebone to take a nostalgic step back in time, into a world of Grandpa Geoffrey, a 1930s French gold bracelet and a fond love for plastic jewellery.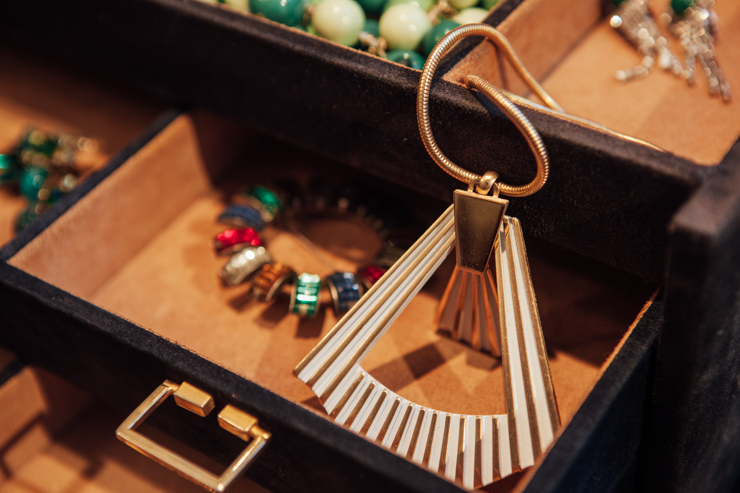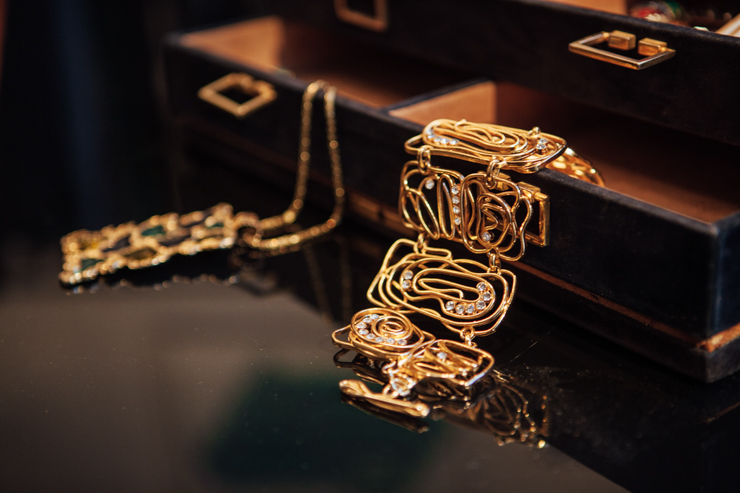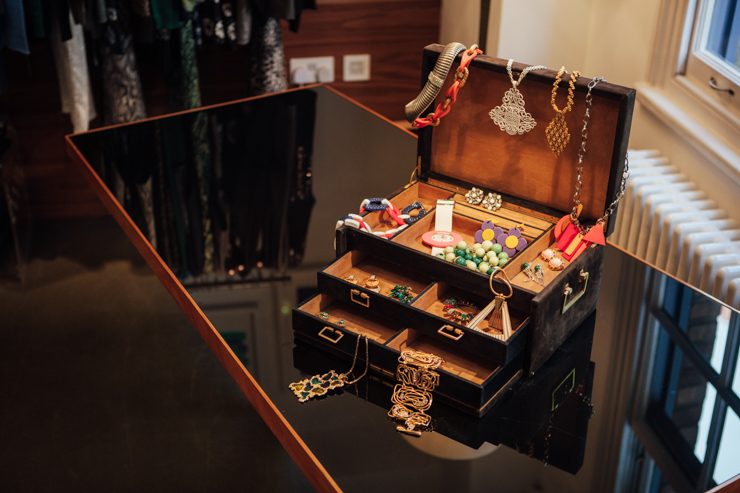 WHAT ARE YOUR EARLIEST MEMORIES OF
JEWELLERY
?
JULIETTE: Mum had this big navy suede box (above) with gold rectangular buckles that was filled with all sorts of jewellery. When she used to have a bath I would sit there playing, trying everything on. There was an Art Deco watch that I loved.
JANE: She would say, "What's this? What's that? I like this. I don't like that. I hate that!" I've always loved and collected colourful costume plastic jewellery but Juliette never did. She hated it all.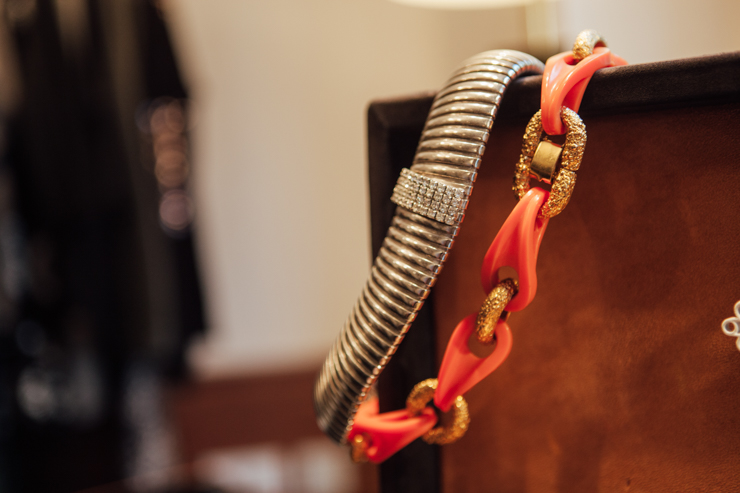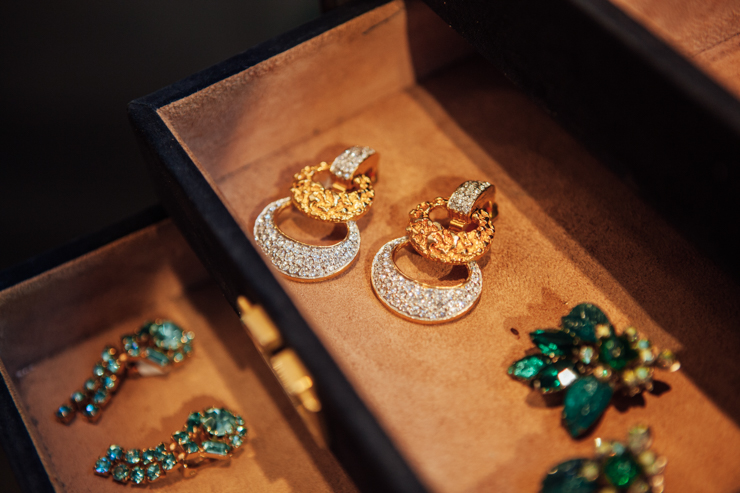 JULIETTE: Mum would turn up at the school gates dressed in every single colour you could possibly dream of wearing and I used to get so embarrassed. I think that's why I went the opposite way. I'm more monochrome or navy and grey, much more neutral than my mum.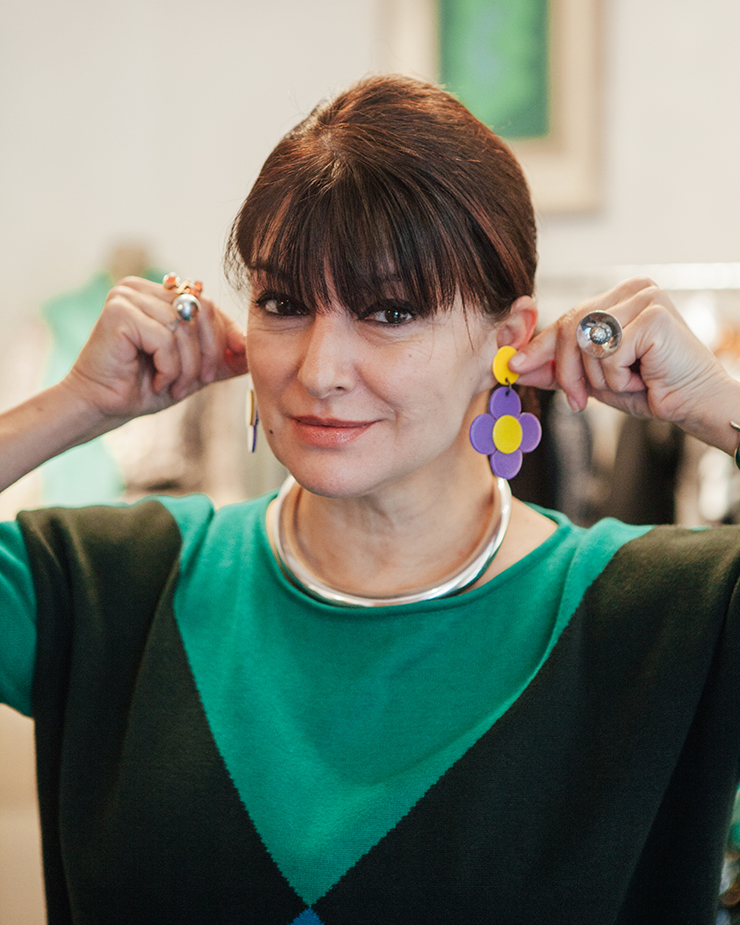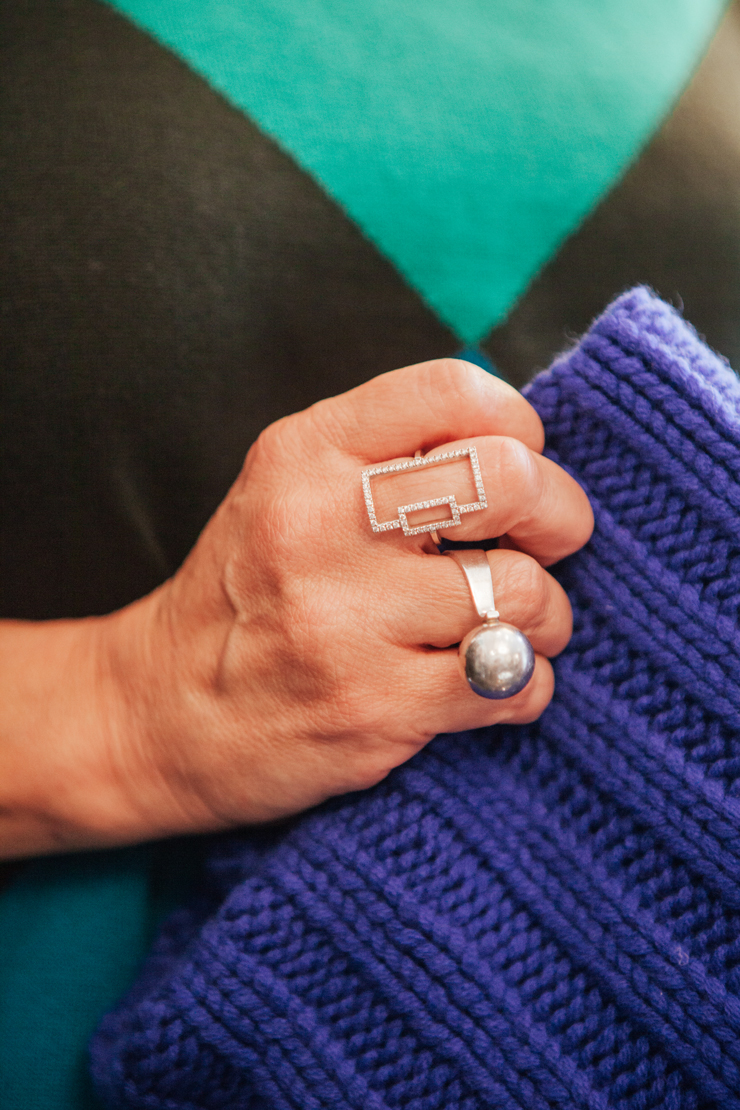 HOW DID IT ALL BEGIN?
JANE: My father, Geoffrey, opened up a jewellery shop on Tottenham Court Road in London when I was 9 years old. It then moved to Oxford Street and finally to Sloane Street in 1968, alongside my mother's maternity store Just Jane. It was a traditional family run jewellery shop – a combination of contemporary, antique, watches and silver. It was tiny but very select and smart. He loved it and could really identify with his customers. I worked there and visited all the auctions with him until I was 18 when he opened up an antique jewellery stand for me in Antiquarius, a big antique centre on the King's Road. I had my own store for 3 years, before going back to work for him to help with the buying until he closed it. I've had Sixty 6 for 15 years now and used to take Juliette on buying trips with me when she was very little. Even at such an early age, I could see that she had an incredibly refined taste and an amazingly sophisticated eye.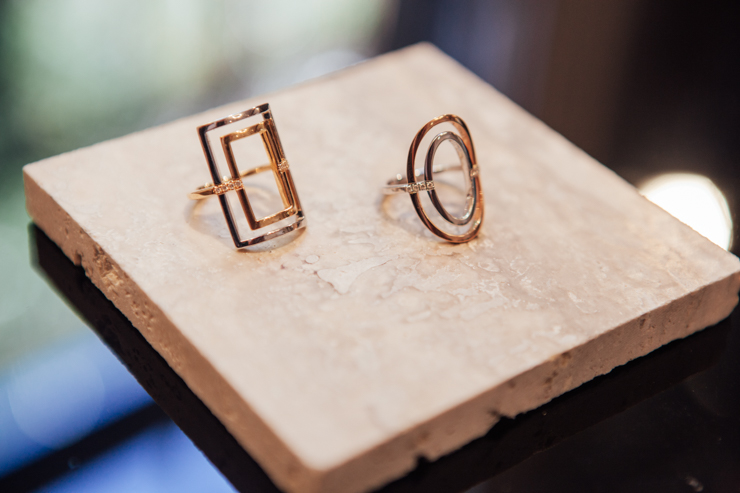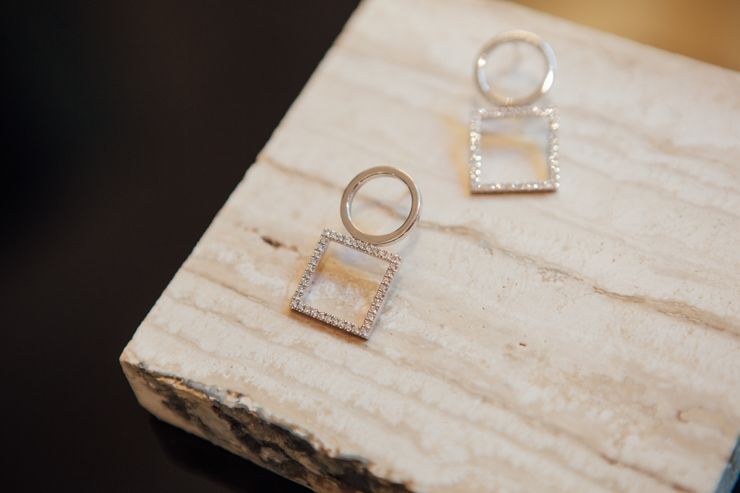 JULIETTE: I've grown up seeing what sells and what doesn't, and I could see there was a gap in the market for a more affordable range of fine jewellery. I didn't want to do costume jewellery; it's seasonal and has no intrinsic value. 18-carat gold and diamonds however, are something that will forever hold their worth and never go out of date. I wanted to create a collection that was fashionable and young but not too of the moment. The brand was named in honour of Grandpa Geoffrey.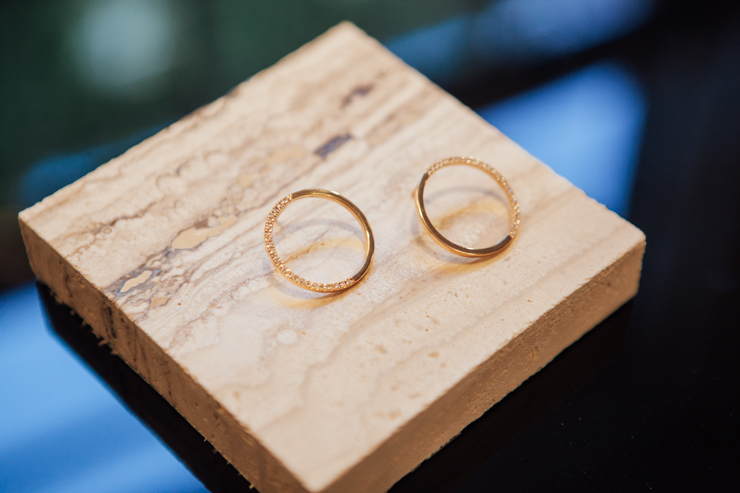 TELL US ABOUT THE 1:1 COLLECTION
JULIETTE: It is a contemporary classic collection. I studied Graphic Design and Typography at university so I've always loved very neat lines and geometry. The first piece I designed was the Boundary ring – a rectangle with a small rectangle that uses a mix of plain gold and diamonds. It was inspired by a link from a bracelet I once had.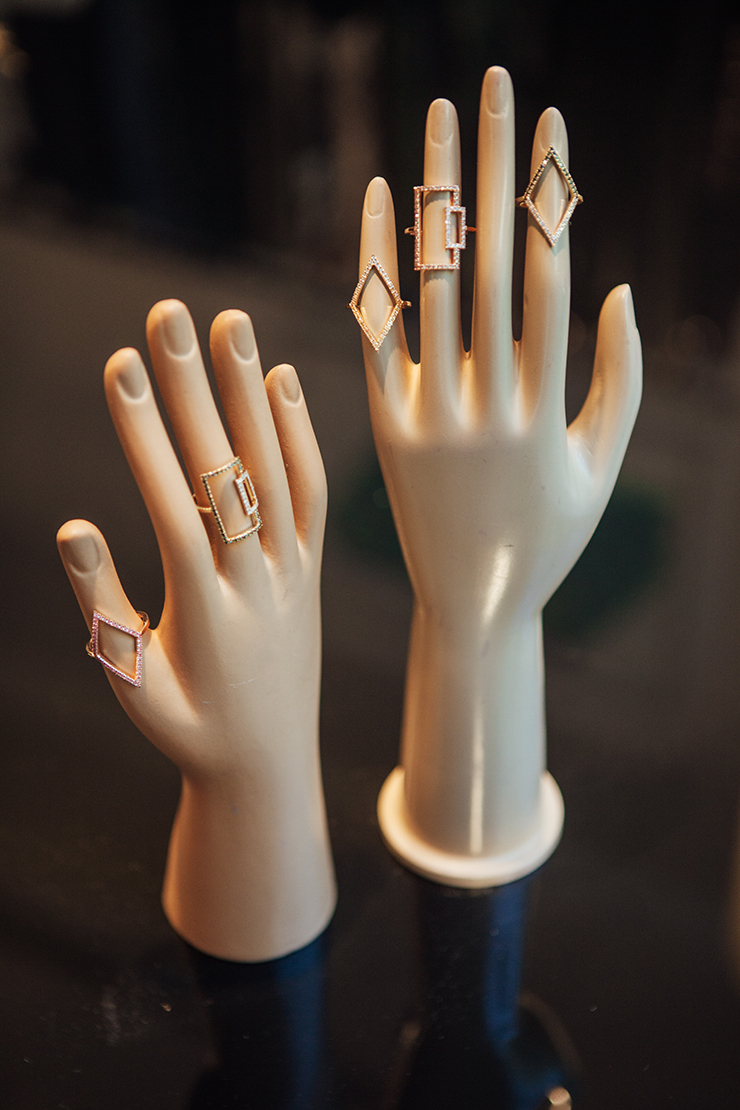 JANE: When Juliette was 21 I bought her a 1930s French gold bracelet. There was an extra link because it was much too big for her and so I kept it, and for a later birthday had it made into a ring.
JULIETTE: I had the set and wore them every day. The ring was very big but very comfortable, and my first piece is a simplified version of that ring. And because it was so comfortable, I wanted the collection to be very comfortable too. To be worn every day but that could still be worn into the evening, hence the addition of diamonds. The settings are smooth and won't catch; if you knock it, the diamonds are not going to fall out. I use 1.2mm pavé diamonds, all of very high quality to ensure they are bright and sparkly. Each stone is hand set into the pieces.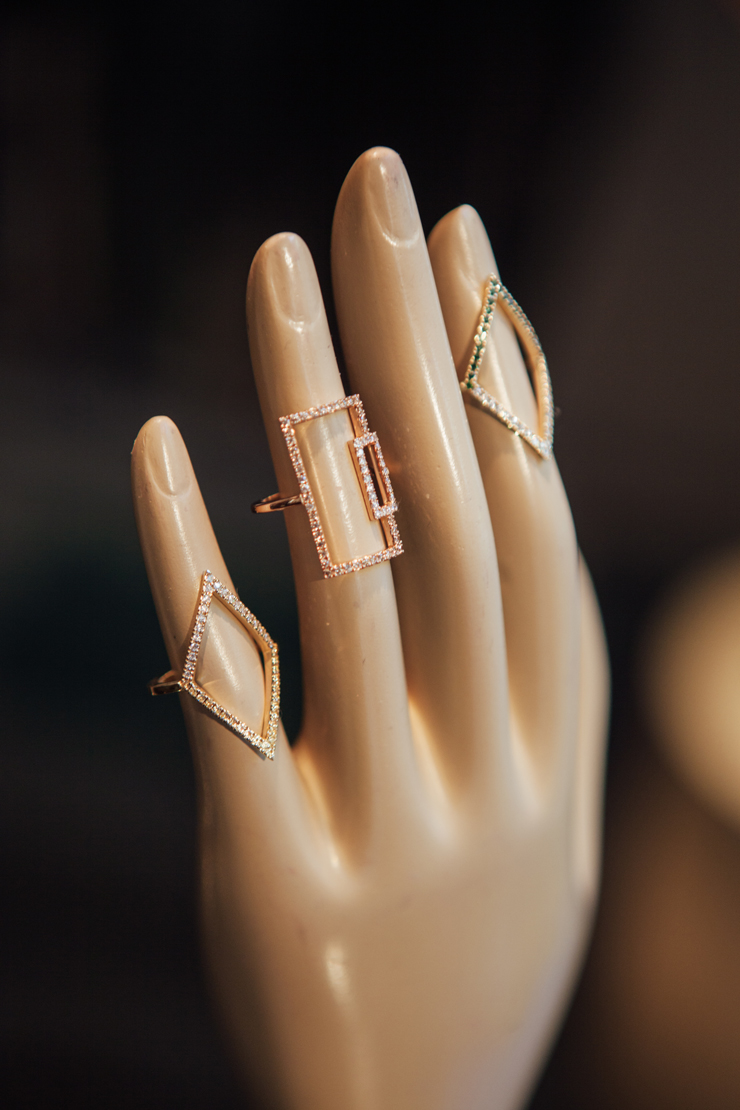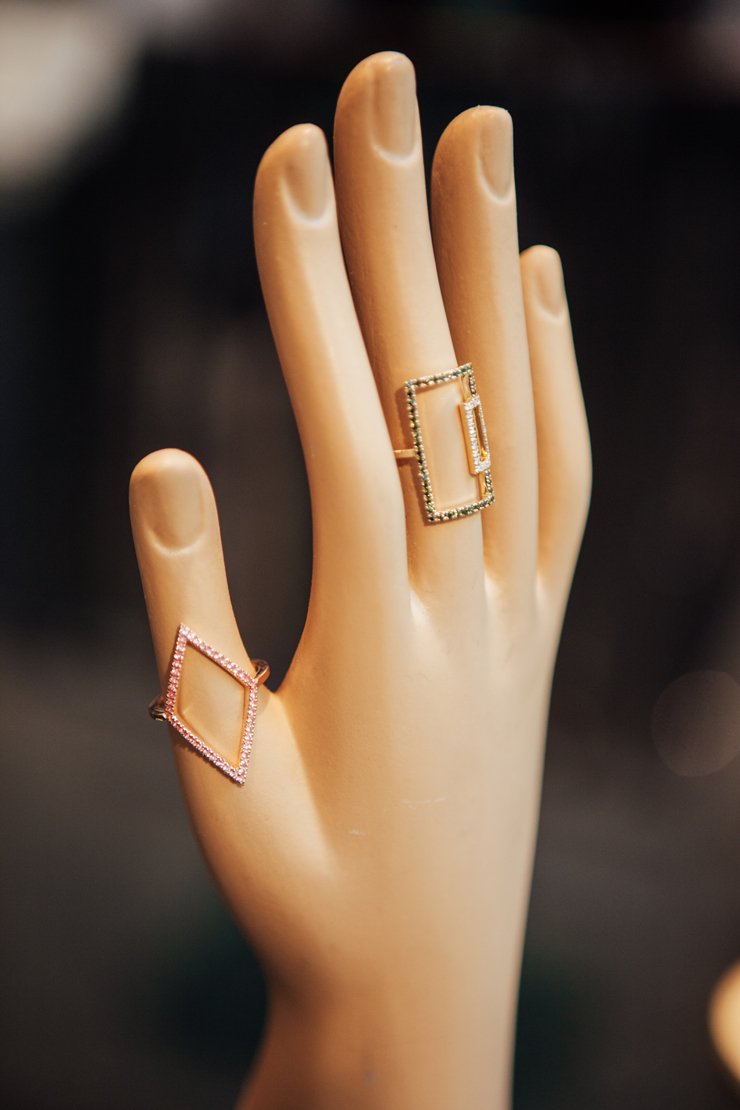 TELL US ABOUT THE CRAFTMANSHIP THAT GOES INTO CREATING A PIECE
JULIETTE: I'm not a trained jeweler so I've had to work out my own way of doing it. Because of my background in graphics I love to play with dimensions – I begin by doodling in all my notebooks, drawing all sorts of shapes onto the page. What's really important though is getting the proportions right, especially with rings considering they need to fit the curvature of your finger. I often cut out the shapes and place them on my finger. I've been known to draw onto my finger too – that way you see exactly how it's going to look. With earrings, I wanted to make them sit flat against the face in a fixed form. So although I have designed a classic drop, the shapes do not move. This modern, more practical approach is quite a new look for typically large earrings. The same goes for necklaces – they sit flat against the chest. With every piece, it has to feel like you are not wearing anything at all.
I mock up the drawing onto the computer and then work on the CADs with the workshop. We go back and forth to get the piece just perfect. I sign it off, and the next thing I get is the mould. The first collection contains 18 pieces and took around 6 months to make.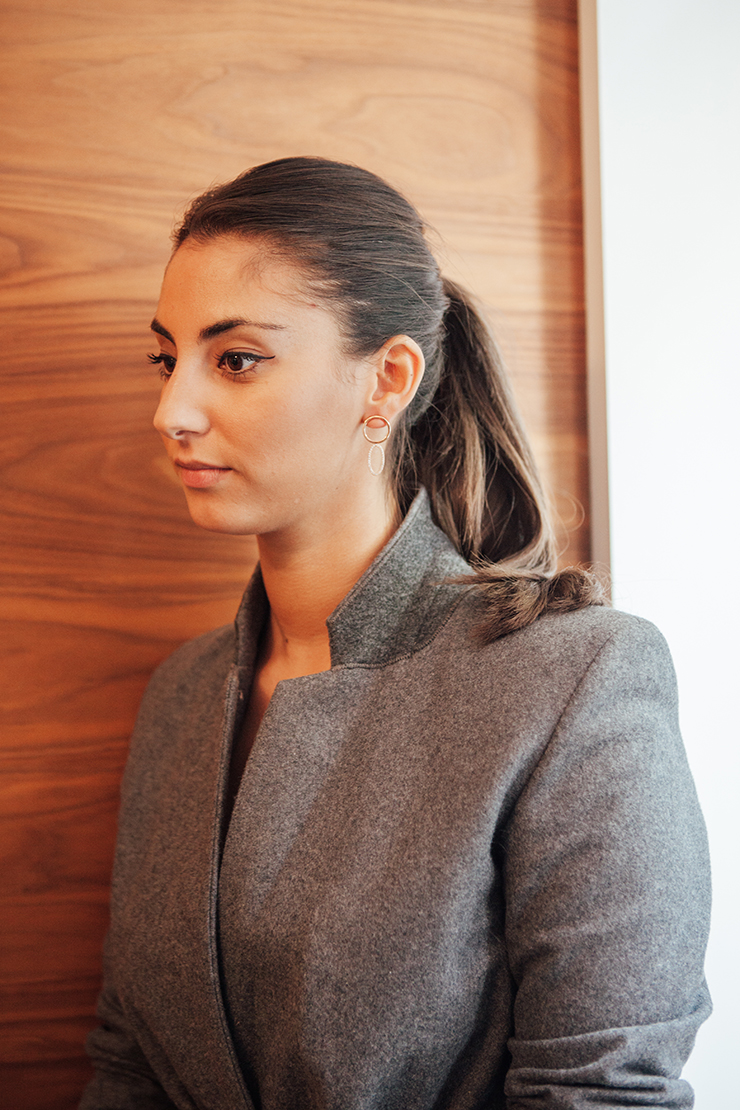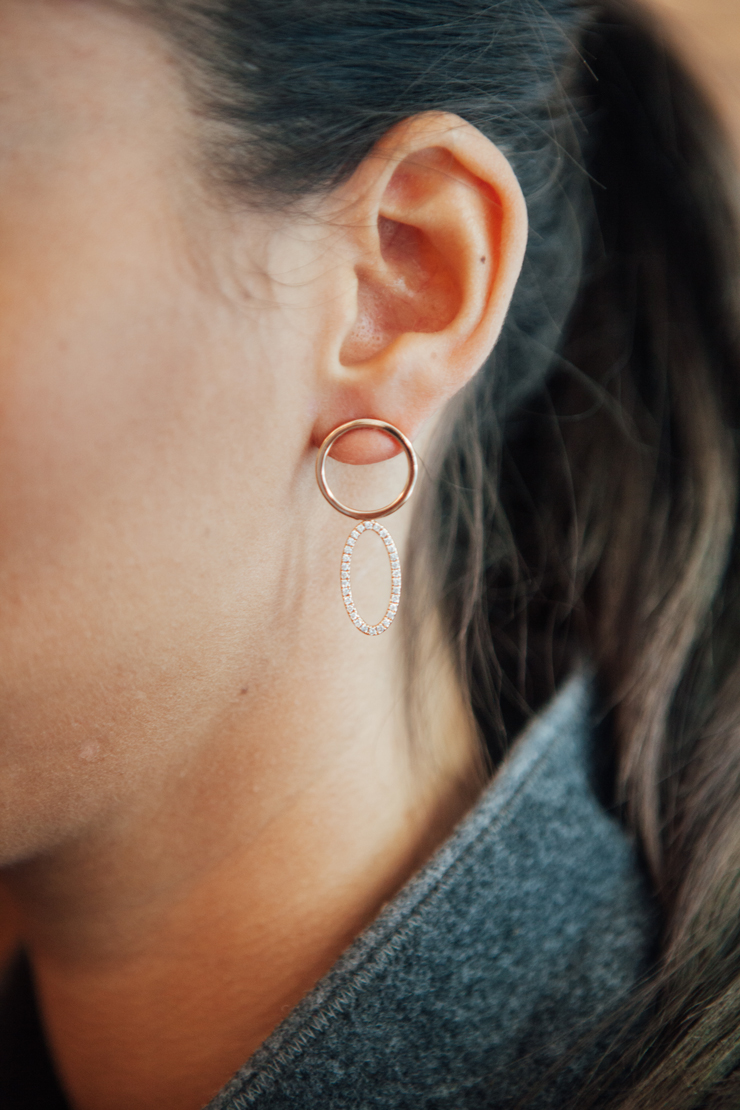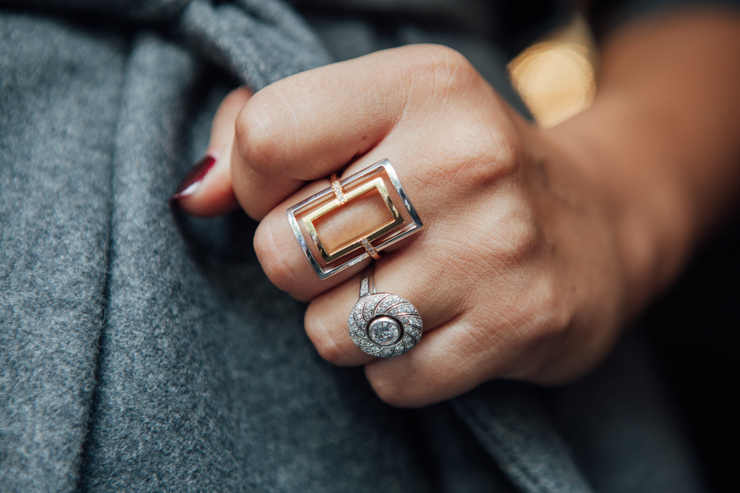 DO YOU THINK JEWELLERY IS AN EXPRESSION OF THE FEMALE FORM?
JULIETTE: Definitely. Nowadays women are being more adventurous with the jewellery that they wear. You can really express yourself through what you put together. And this is what is so clever about the collection. There is no specific Geoffrey's "woman". I wanted to make something that both myself and my mother would want to wear. The whole collection goes together as one but you can pick it apart and customise it to suit your personality.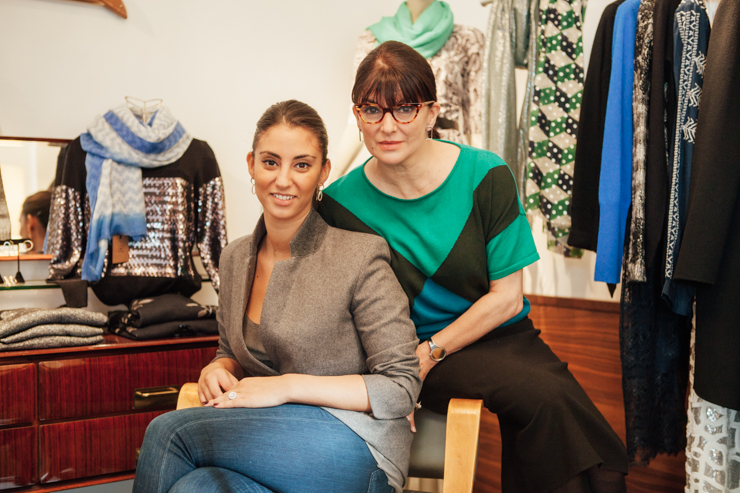 WHAT'S NEXT FOR GEOFFREY'S?
JULIETTE: Now that I've established my core collection I can start to have a bit more fun and freedom with it. It's still a very new brand, so I've chosen to add to my existing designs rather than develop a whole new collection. Adding colour seemed like the most natural and obvious step to take, which was of course highly recommended by my mum. I've noticed a lot of pink and green coming into the season, so have introduced pink sapphires and green diamonds into my pieces. Coloured diamonds are slightly more affordable and so THE 1:2 COLLECTION should bring new attention and hopefully new customers to the brand.
Text by Harriet Baker, Luxury Writer