It's no mean feat as a designer to re-interpret something that has been adopted generation after generation, with little alteration; so we were ecstatic to meet Beirut-based designer Dina Kamal who's fresh take on the classic signet ring is both elegant and refined. Drawing on her architectural background and extensive research into the history of jewellery through the ages Dina strives to create timeless design. Following the launch of her latest collection, we met Dina on a visit to London, to see what happened when she took on the challenge to re-interpret the wedding band.
Tell me about your background in architecture and what it was that led you into jewellery design?
I still practice as an architect – I studied architecture in the States before moving back to Beruit which is where I am from. In between I had a job in London and whilst I was there I noticed a lot of men wearing signet rings. I have always loved vintage jewellery so I was curious about the heritage which was not so prevalent in my own country. Drawn to the status associated with the signet ring I decided to create my own jewellery.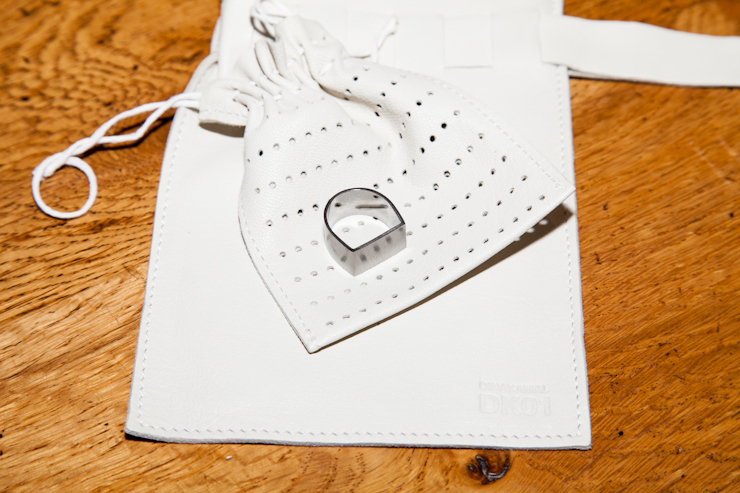 From this initial idea what was the process that led you to create your first collection of rings?
I always focus on an idea and dig really deep so I researched every aspect of the signet ring, from papal rings to what they represent in Hip-Hop culture. I particularly fell in love with the glamorous chevalier rings worn by women in the 20's and 30's. For them it represented independence and attitude in the same way a suit or pants did. With this academic approach, the ideas form in my head before I even start drawing or producing designs in CAD. As an architect prototypes are key to my work, to see if a design works structurally.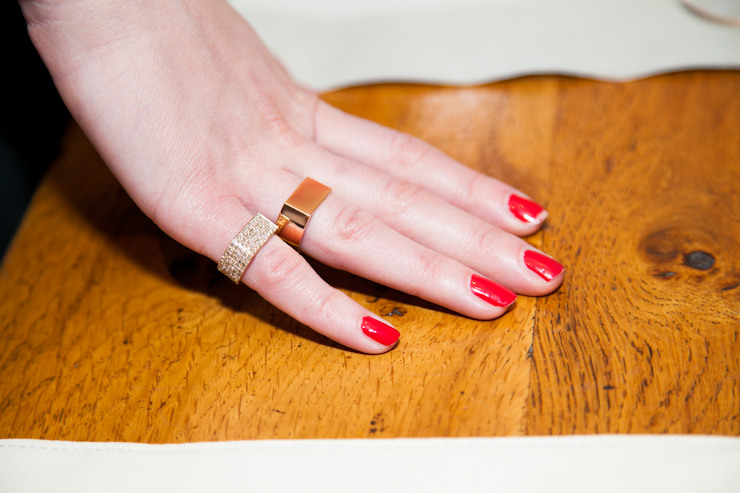 How did you re-interpret the classic signet ring?
My aim was to revive the pinky ring and make it fashionable again through timeless design.
To me signet rings has never been aesthetically pleasing: they have ugly proportions. By taking the idea of the signet and re-working the proportions, I was able to transform it into a elegant ring that could be worn by both men and women.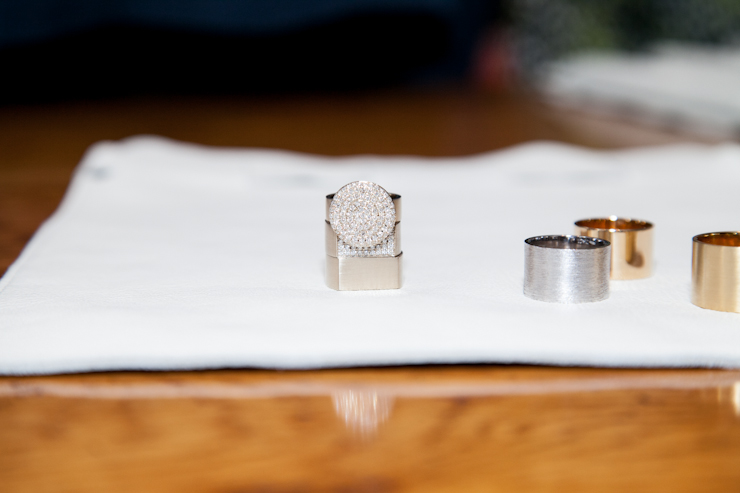 What is the key to timeless design in your opinion?
There are several things that need to be considered once the idea is there. Comfort is an important factor. If you are buying a beautiful piece of jewellery you want to be able to wear it every day. Good design is all about proportions so when I create rings I do not just adjust the length of the shank to create a different size. Instead the whole design will change proportionally from one finger size to another. Lastly exquisite workmanship is vital as it can make or break a design. It is the attention to detail that makes something beautiful.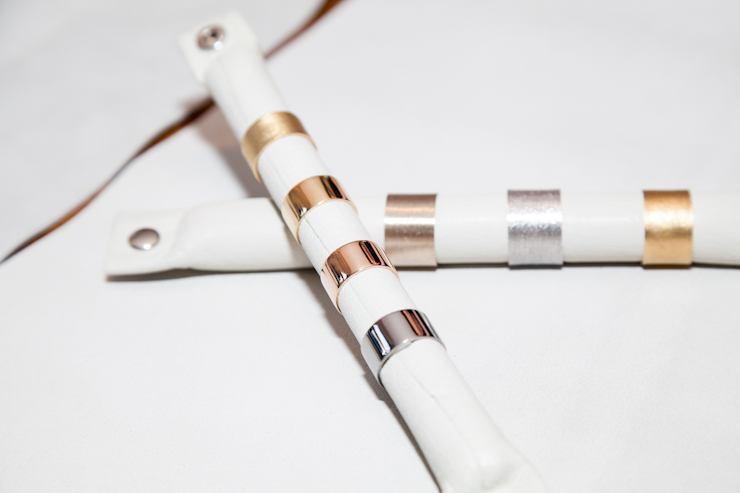 You work exclusively in
gold
and your designs come in five different colours of gold – tell us more about that.
My real love is for gold – it is such a beautiful material and by experimenting with textures and colours you can completely change a piece. The reason I give my customer an option is that I feel different skin types bring out different colours in the gold and the attraction to the 'perfect match' for your skin is what makes people fall in love with the jewellery. Rose, yellow, white and black gold are more common but beige gold is used by very few designers and has become signature in my work. I discovered it by accident whilst working in the atelier as beige is the raw colour of 24ct gold before it is mixed for strength. I only set white diamonds into beige gold as it sets them off perfectly without looking too flashy. It tends to suit almost every skin type and is popular with my male customers as it looks much more manly than yellow gold.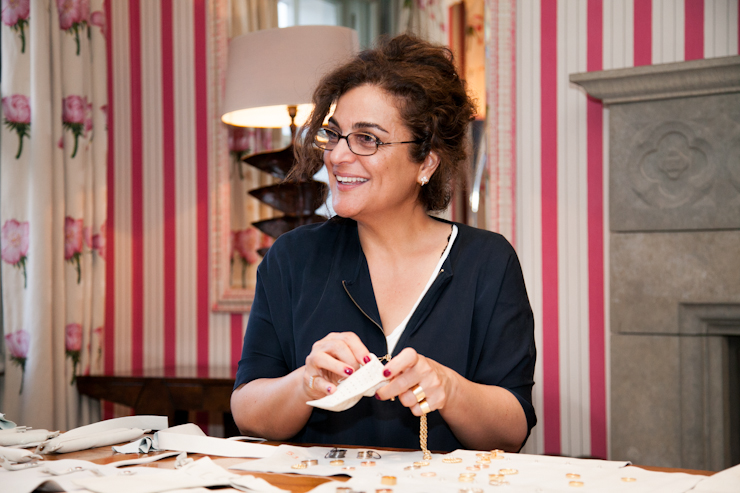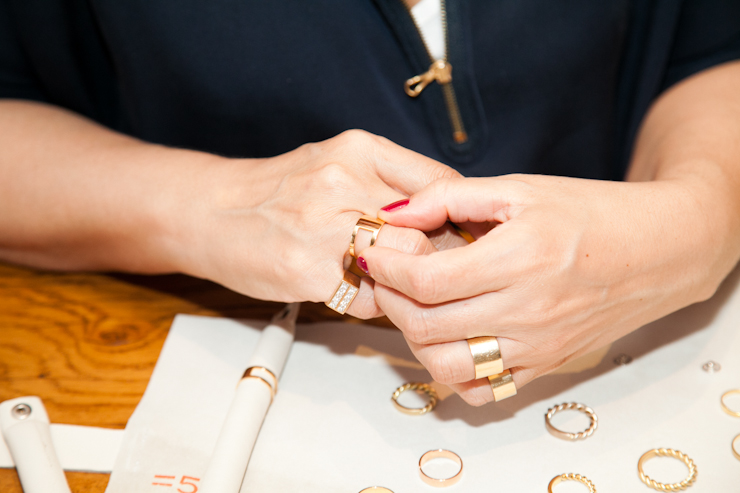 How would you describe the jewellery you wear?
It is important that jewellery fits ones own style. It is about wearing it well. I love the way chevalier rings (which are typically worn side by side on the outer two fingers,) look so elegant and extend the hand. I normally wear my rings in this way. I don't ever want to part with my jewellery. I like things to be simple, modern yet classical.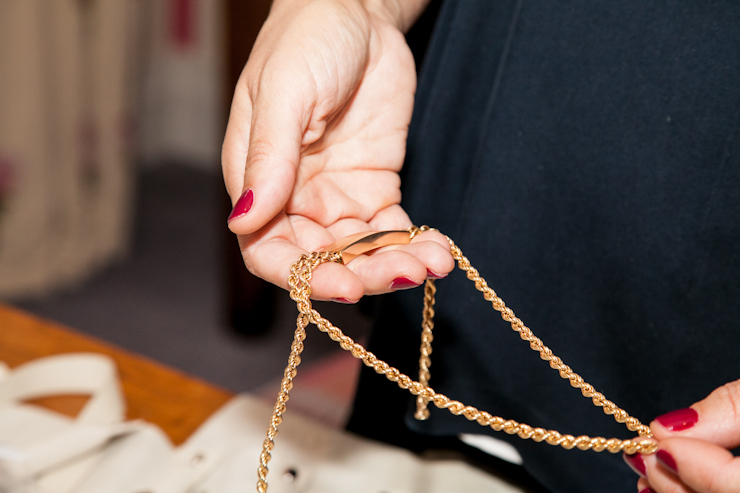 Tell us about your latest collection and the commission it derived from?
When someone approaches me with a commission I don't charge them bespoke prices. Instead I ask for more time so I can develop a series of pieces around their brief. This way I can benefit from the extensive research and prototyping that goes into all my work. My last customers were a couple who wanted a pair of gold wedding bands. At first it was a huge challenge. How do you re-think an idea that is so simple and has been around since ancient civilisation?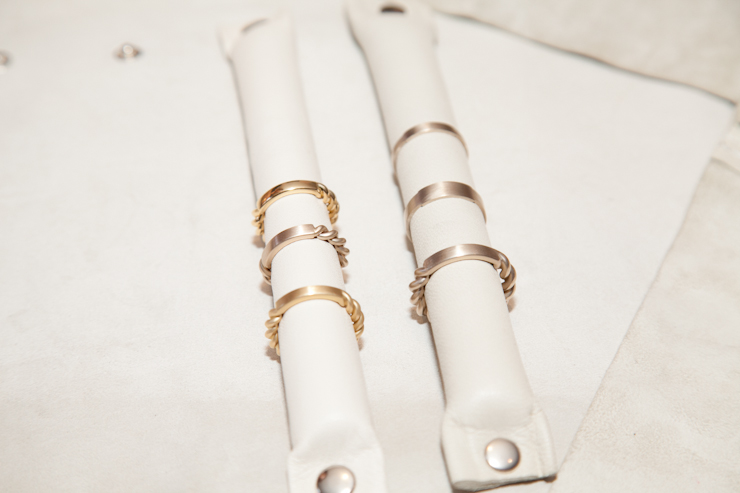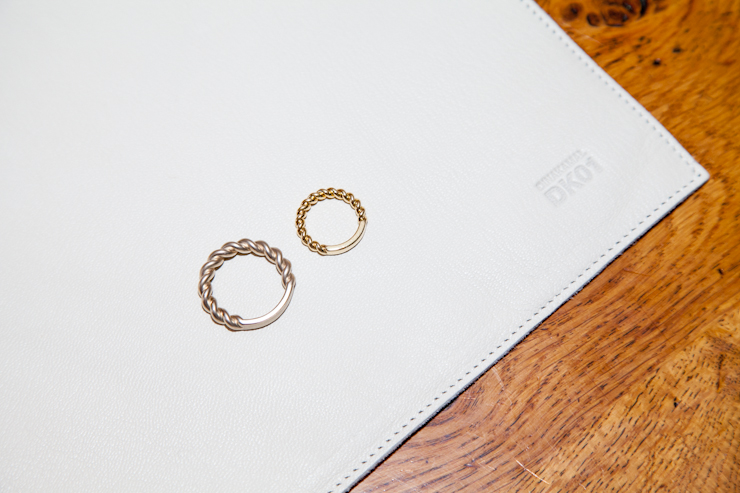 How did you overcome this?
Ancient wedding bands were always inscribed on the inside with important text or dates. I loved the idea of this, so inspired by the I.D gourmet chain bracelets we wore as kids in the 70's I decided to create a specific space on each rings that could be inscribed. I created three variations on the theme, the first being a simple thin band similar to the ones we see everyday but with a small rectangular plate that is flush to the metal but protrudes from the main band of the ring. The second ring incorporates a heavier plate that is combined with a twisted torsade; a rope-like motife which was worn by men in Viking times and was also common in women's jewellery in the 80's. The third is two bands that are connected by the plate which has obvious symbolism although none of the band series are restricted to wedding rings. The plats could all be inscribed with a really personal message for any occasion.