Brother and sister Mark and Anna Jewsbury are the talented duo behind the avant garde fine jewellery brand Completed Works. Drawing on their academic backgrounds and driven by a healthy sibling-rivalry, they explore themes and ideas that are conceptualised in the form of jewellery through their united vision. We caught up with the pair in their south London studio to get a closer look at Pillar, their debut collection that features a selection of refined and beautifully executed sculptural pieces.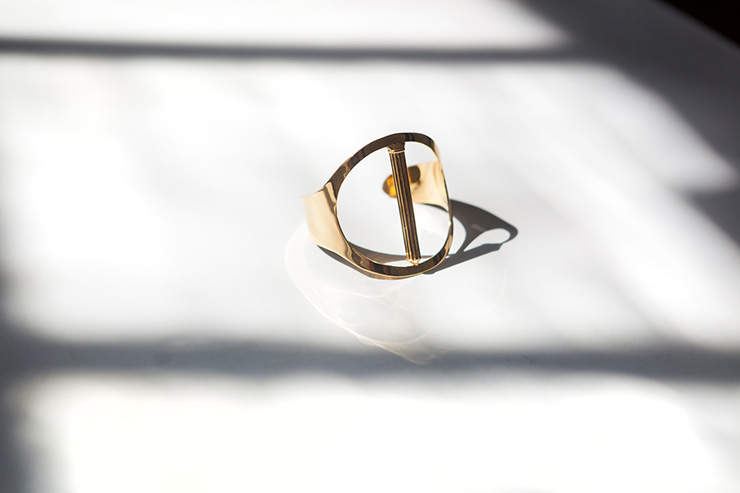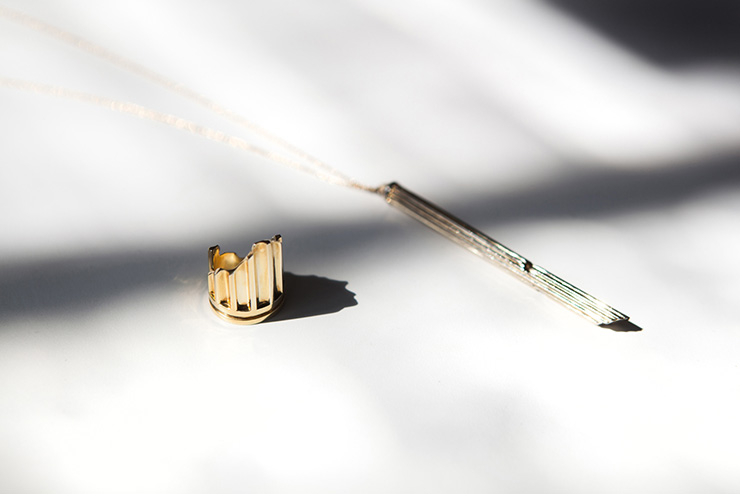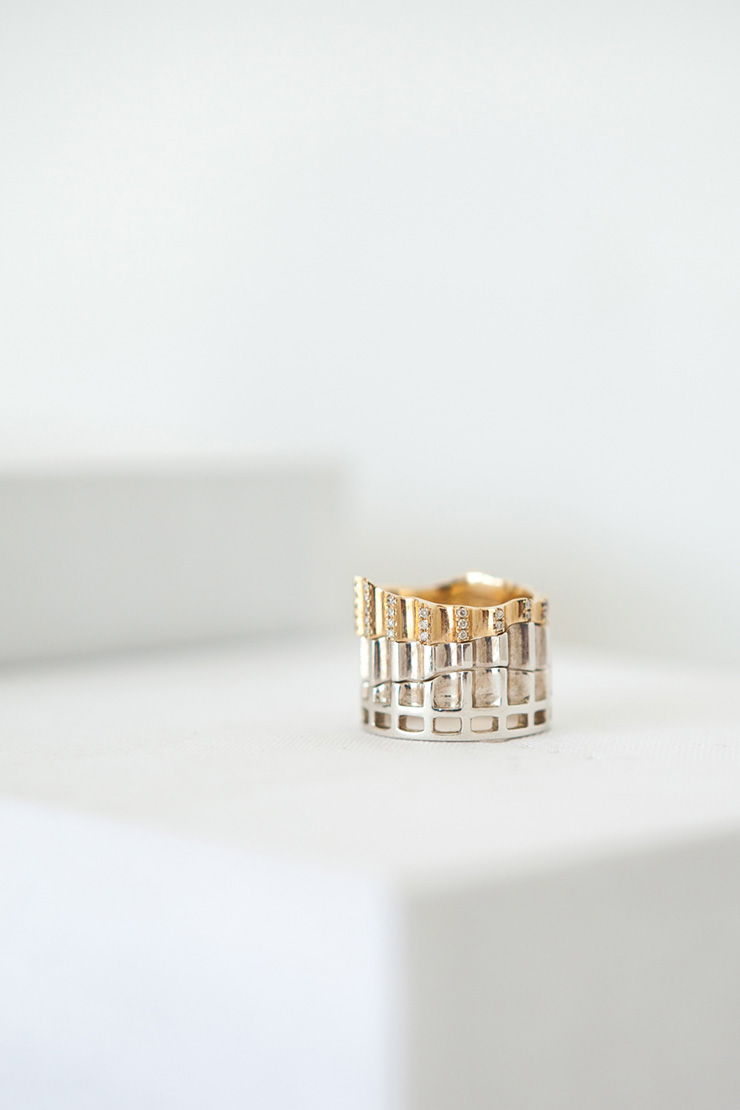 Neither of you have a background in jewellery design so how did Completed Works come about?
Anna: It wasn't intentional. I have a background in maths and philosophy and Mark studied History. We spend a lot of time exploring themes and ideas, so we started looking for a way we could represent these. We chose jewellery as a medium because it is small and intimate. An idea may be all encompassing but by channeling it into a piece of jewellery, people can engage, question and form an emotional attachment to it.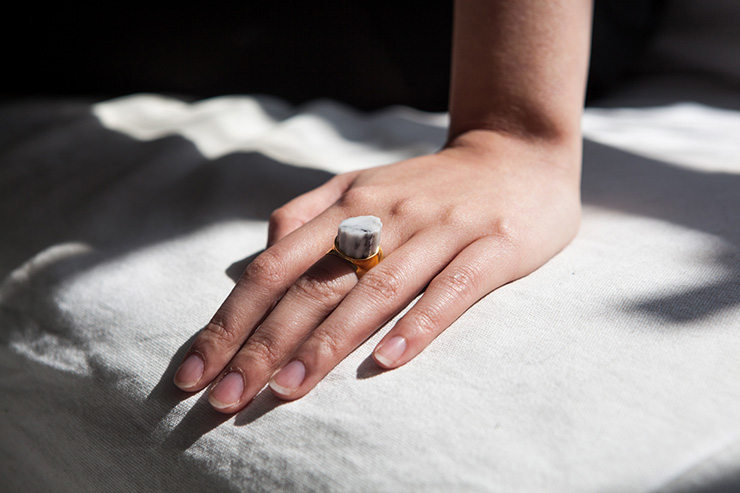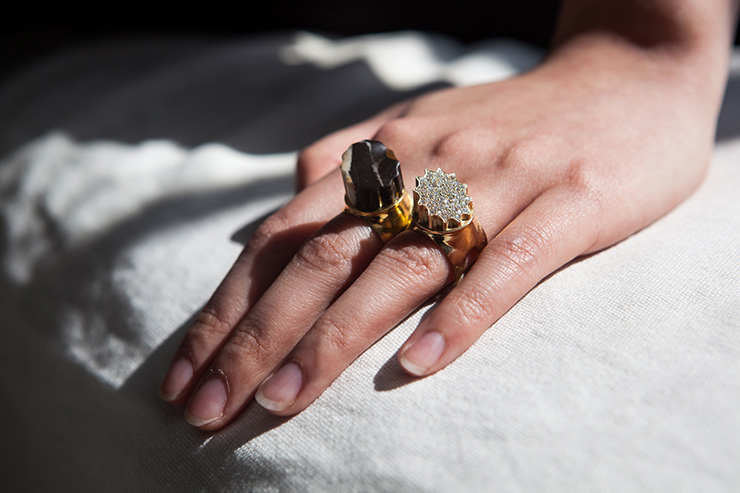 What is the focus of your debut collection?
Mark: It was inspired by a trip I took to Lebanon. I visited an old hippodrome and saw a guy running through the collapsed architecture on his evening jog. It was amazing how accessible the ruins were. It sparked this idea that as one civilisation decays, another one rises up and how that happens naturally over time.
Anna: We chose the pillar as a motif to represent this idea and then distorted and dissected it in our designs. We like the contrast between the precision and straight lines of the column and seeing it in the mists of neglect and degeneration.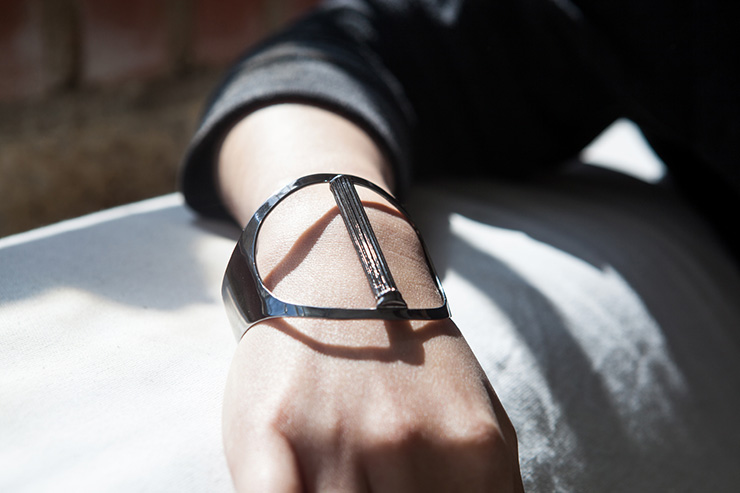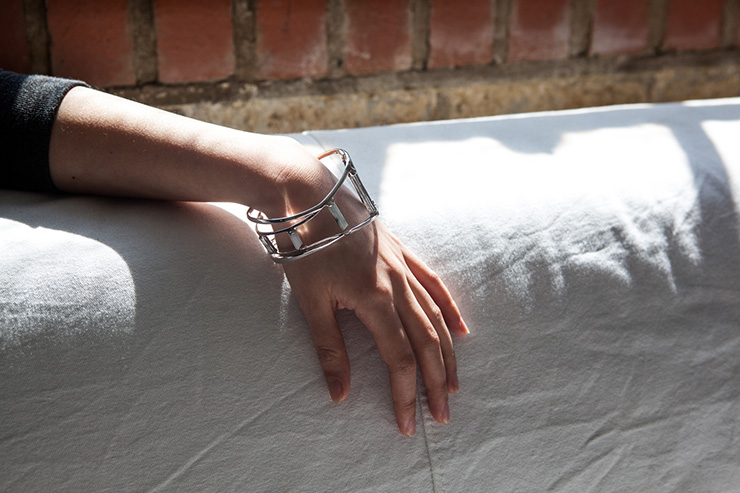 What is the working relationship?
Anna: We both work together on everything. The advantage of working with a member of your family is that you can be very honest with one another and disagreements are easily solved.
Mark: We take a competitive approach to it. Every time Anna comes up with an idea, I have to come up with something better and she always comes back again. Its not the easiest way to work but it means we get the best results because we are always pushing one another.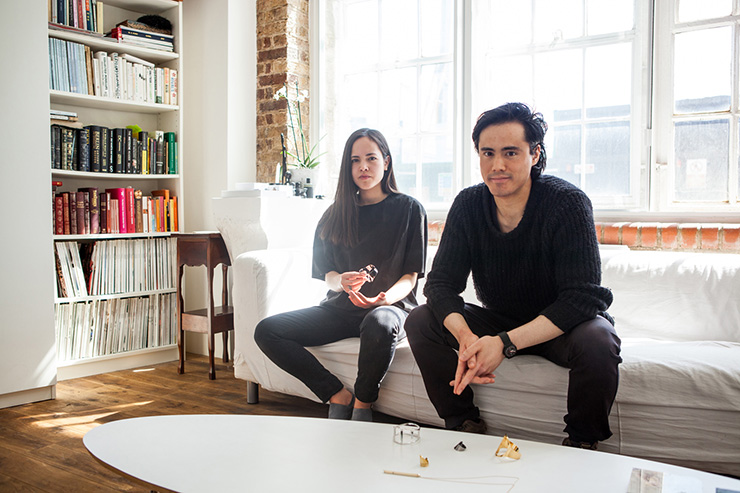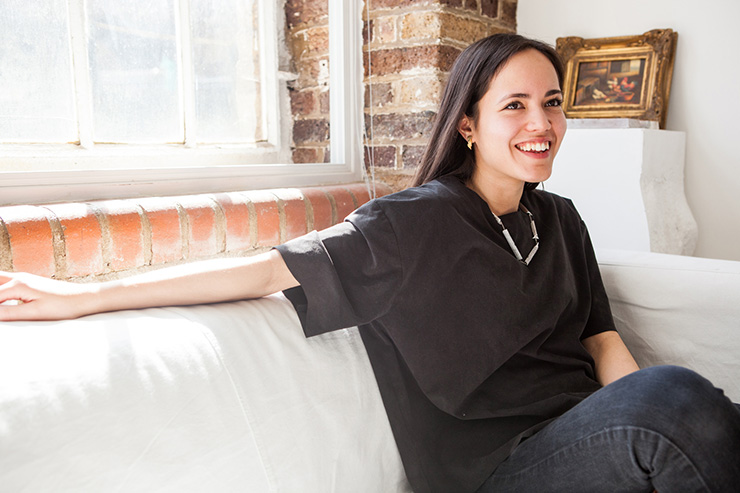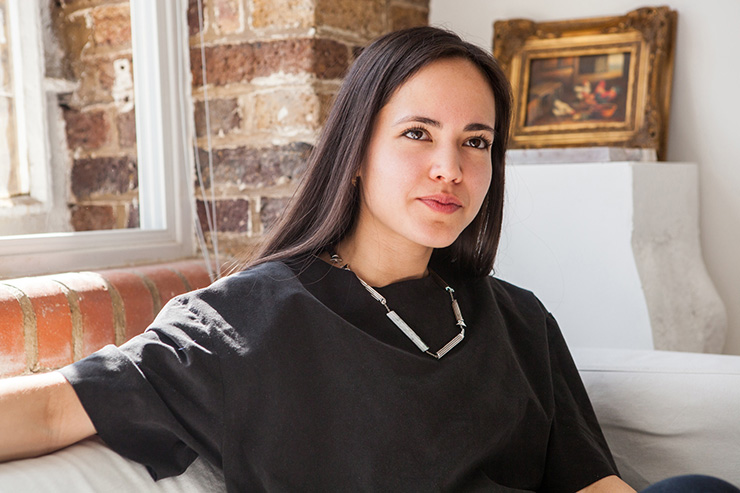 Tell us about the relevance of the materials in your work.
Anna: For our signature collection we sourced rare and interesting marble that we mix with precious metals and diamonds. We have a piece of Porido Verde Antico marble which comes from a quarry that has now closed and was used in impressive places such as St. Peters square, The Vatican and Westminster Cathedral. These are all a testament to civilisation over time.