The bridal designer who doesn't follow trends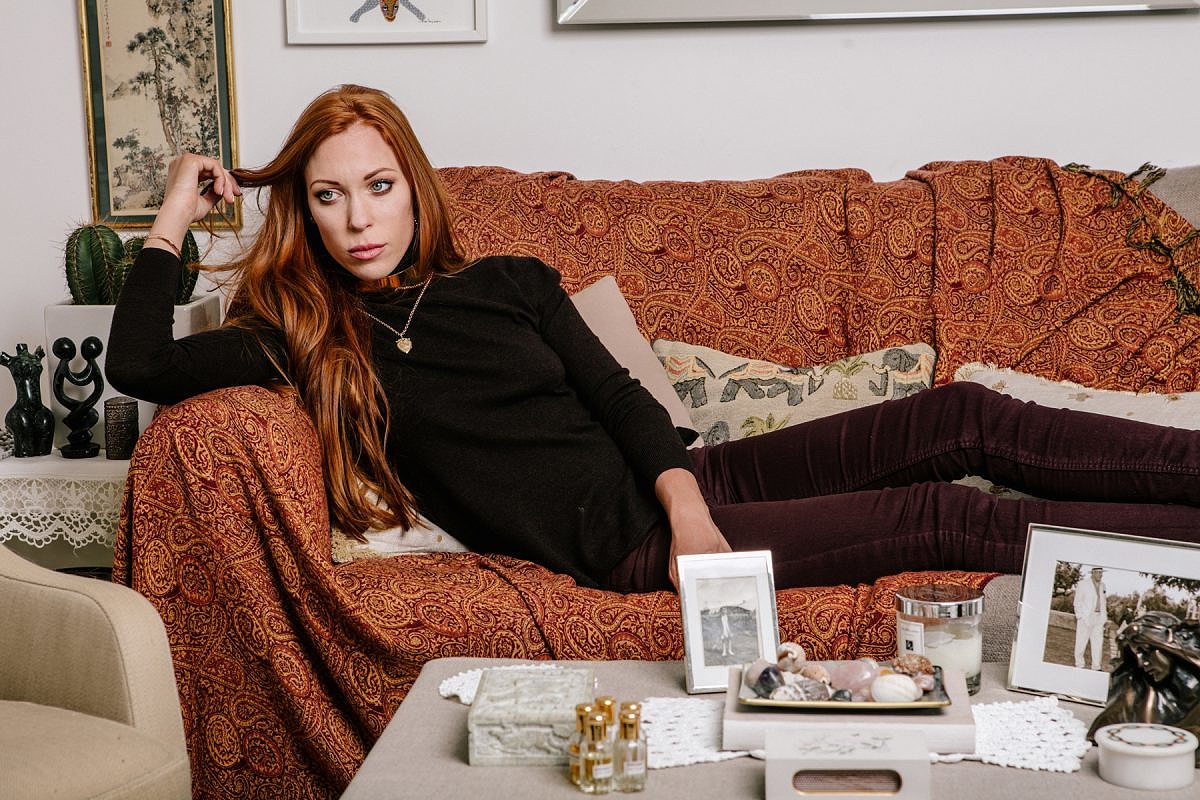 'The decadence lies in the embroidery details' says Poppy Dover of her collection. Flouting traditional ideas about nuptial dressing, Dover delivers pared-back, modern pieces. We met the Titian-haired bridal designer to talk wedding style and why she doesn't follow jewellery trends.
Tell us about Poppy Dover Bridal? 
We specialise in modern, ethereal pieces, made from beautiful fabrics. We use embroidery and beadwork techniques to tell a story.  The 18 piece collection, comprising of tops, veil tops, skirts and dresses that mix and match together to create outfits that are versatile and playful. Our approach allows the bride to be expressive, and in a way, her own stylist. The design combines a 1920's colonial India feel with English eccentricity and drama. Above all, travel, freedom, art, romance and discovery are what inspires our creativity.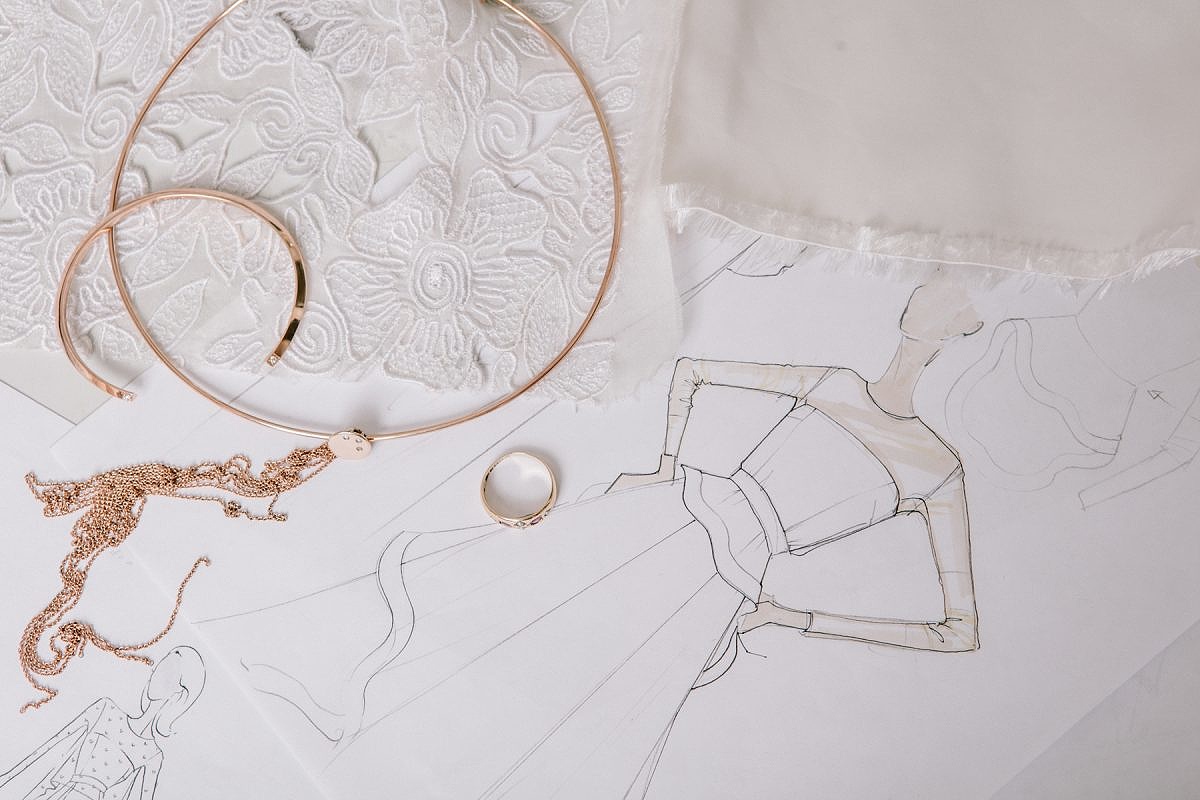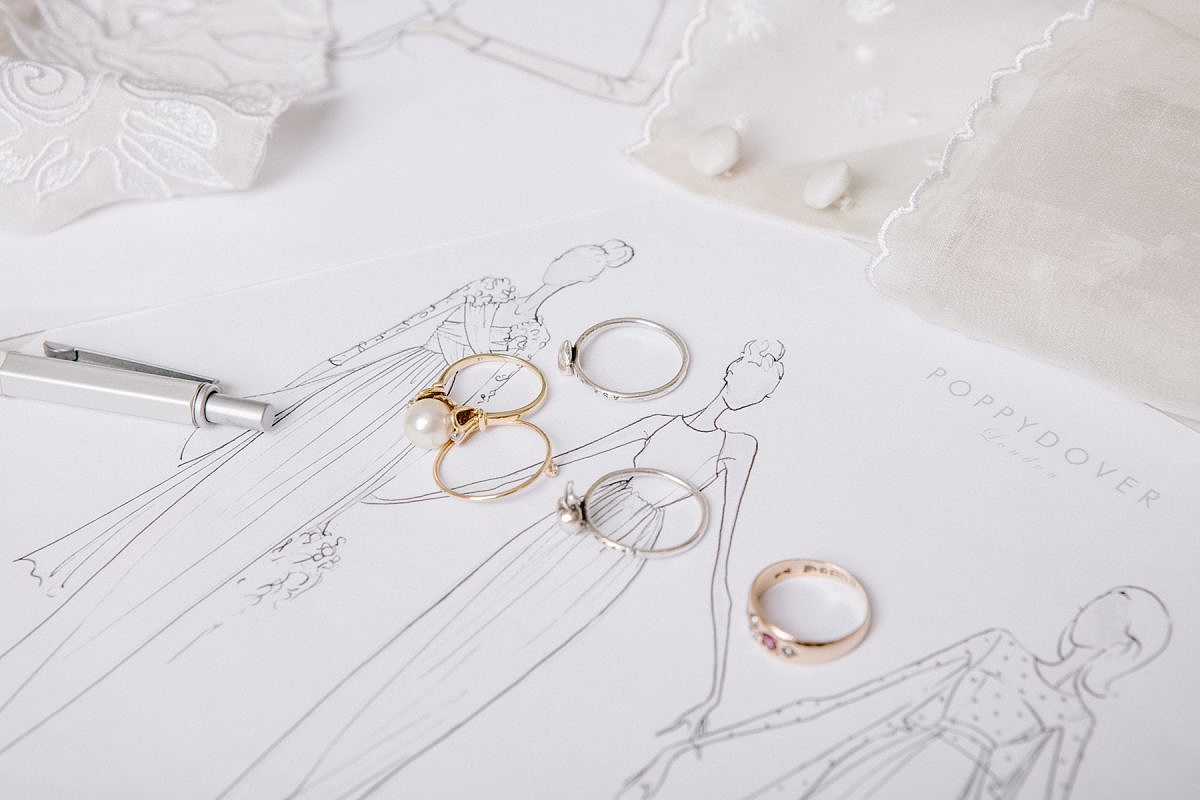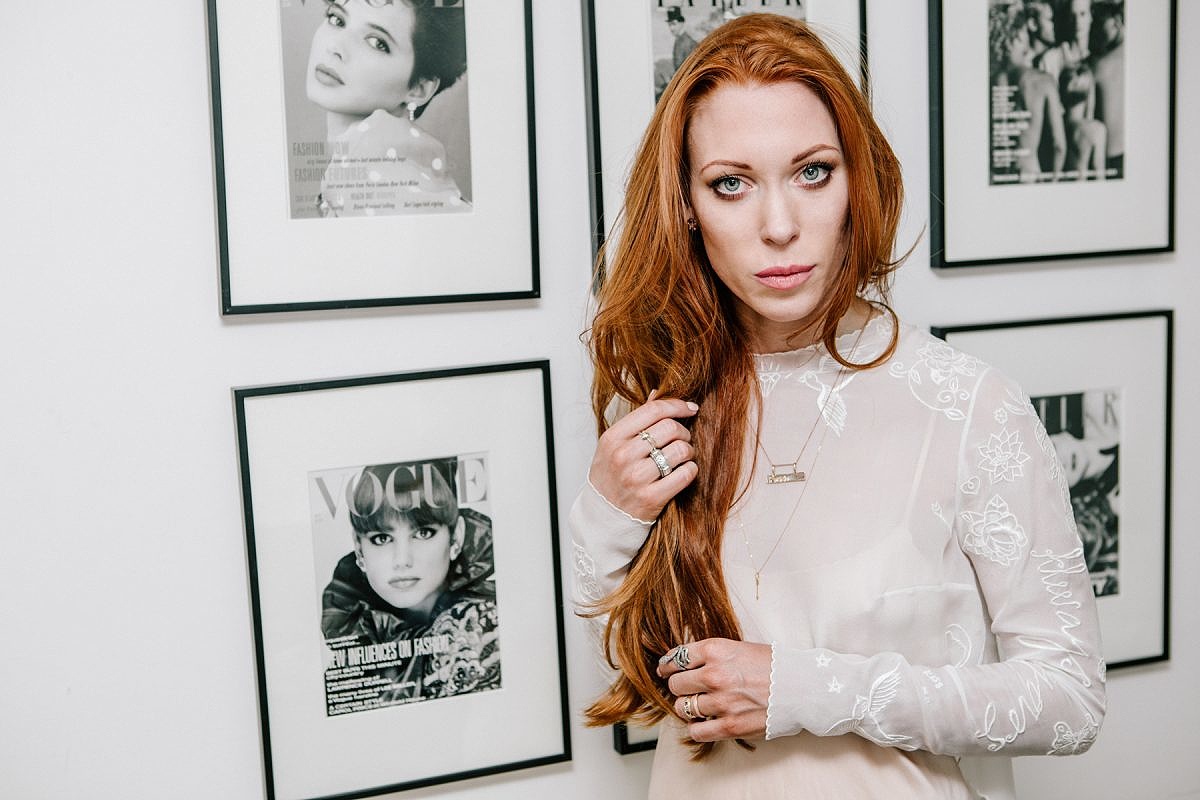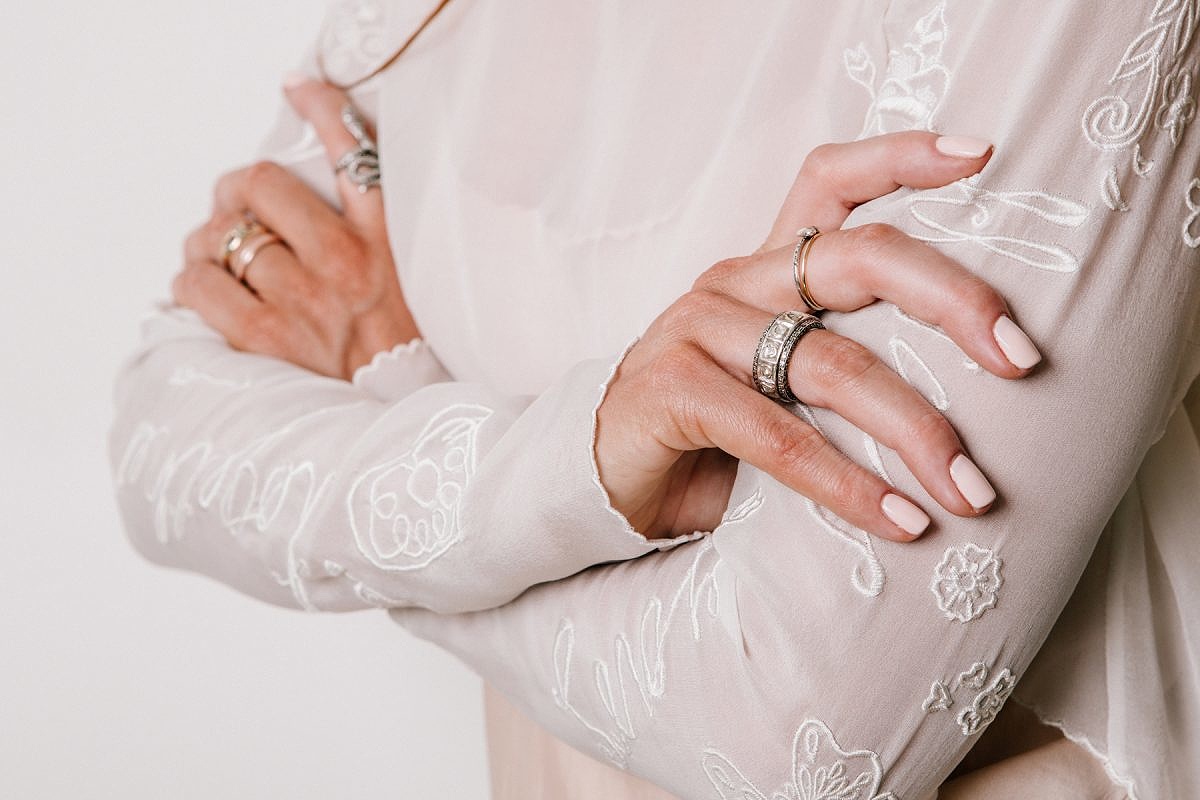 How would you describe your jewellery style?
I tend not to follow trends too much. A lot of my jewellery has sentimental value or has been given to me as a gift. I like jewellery that I can bring out and fall in love with time and time again. I don't wear any piece every day. I choose my jewellery like any other part of my clothing, it is considered into the overall look. I wear quite pared back clothing and a lot of black so the jewellery acts as an accessory like a handbag or shoes, it compliments or accentuates my outfit or silhouette.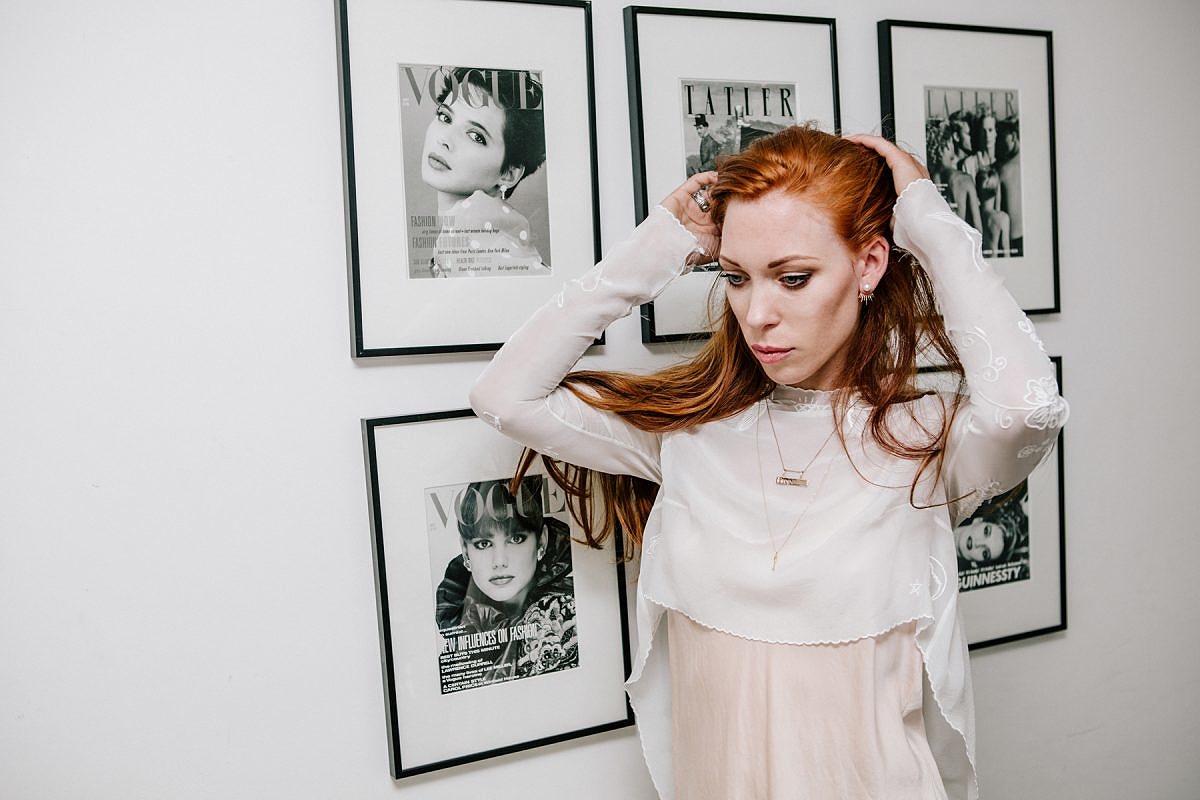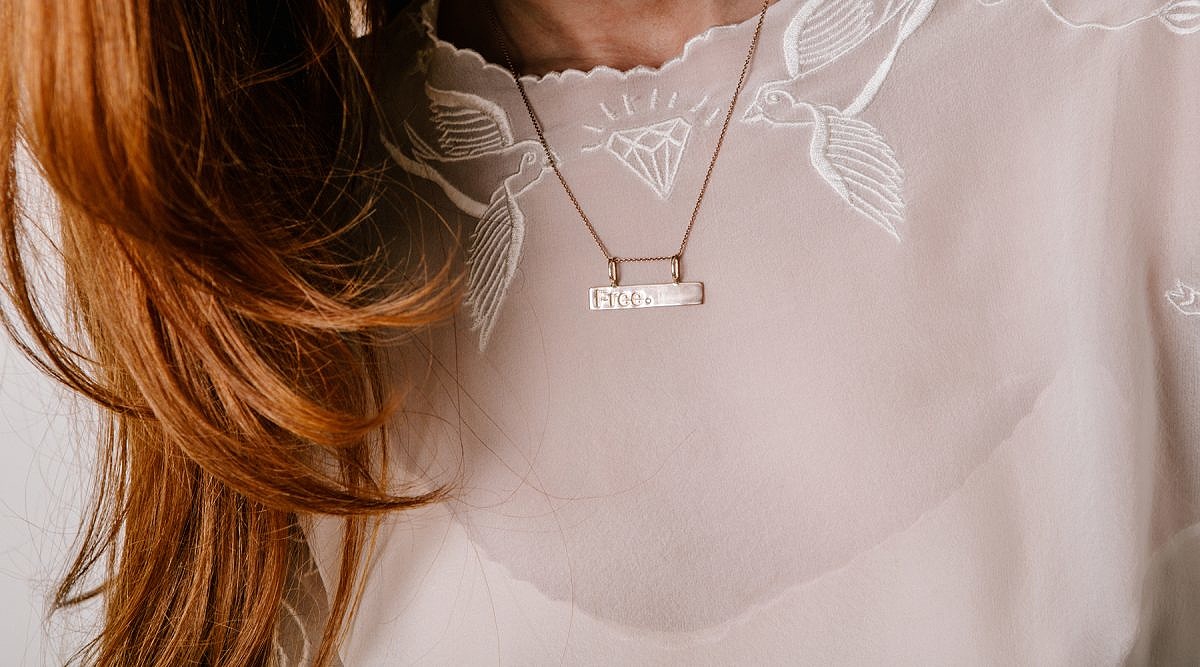 Who is your favourite jewellery designer and where do you go to buy your jewellery?
My favourite contemporary designer is Mira Sadi jewels. Her design philosophy is similar to mine in that she aims to create fine pieces that contradict, show individually and self expression. My hero piece by her is my 'Free' pendant, along with 'Love' it is one of my favourite words. She also has some great bridesmaids gift ideas. My favourite store in London is  Kabiri in Marylebone, full of stunningly cool pieces that are easy to wear whilst also making a statement. The girls in there are lovely too, so its easy to find yourself spending far more time in there than anticipated.  Designer jewellery I've bought there include, Jezebel London, Edge of Ember, and my special occasion diamond ring is from Ayshe Dia.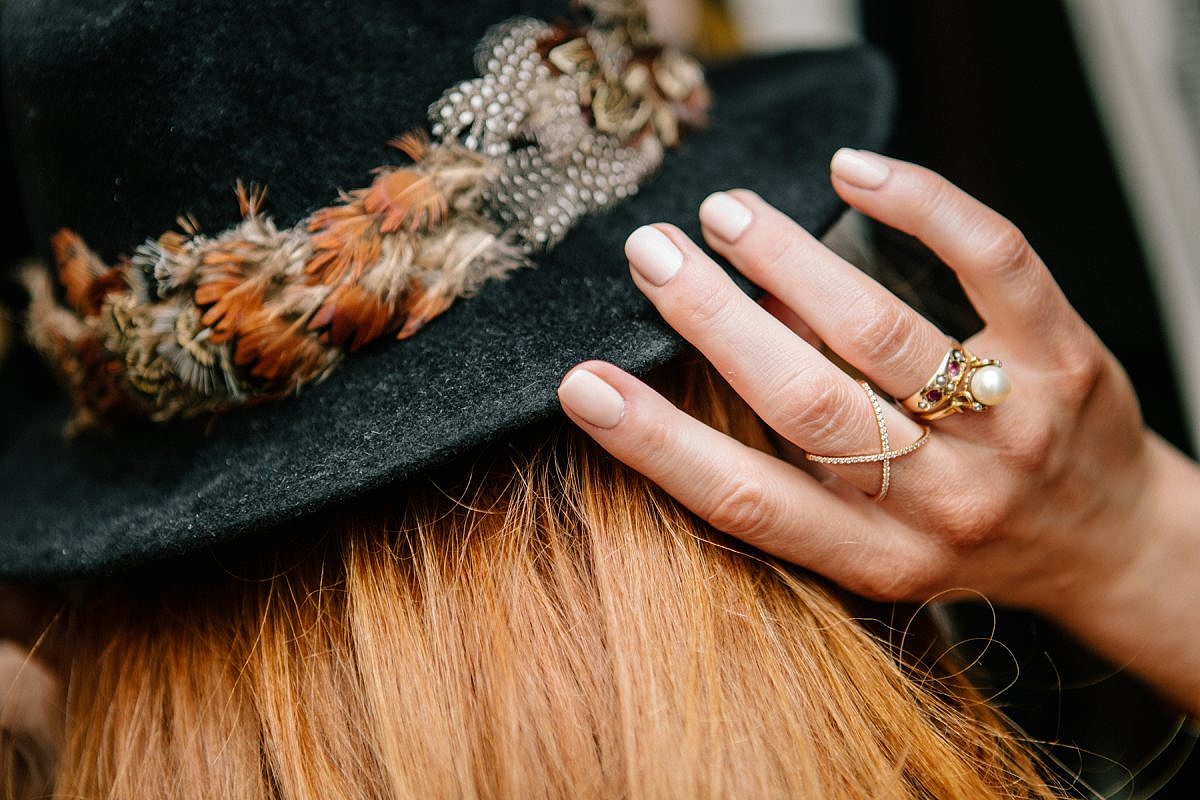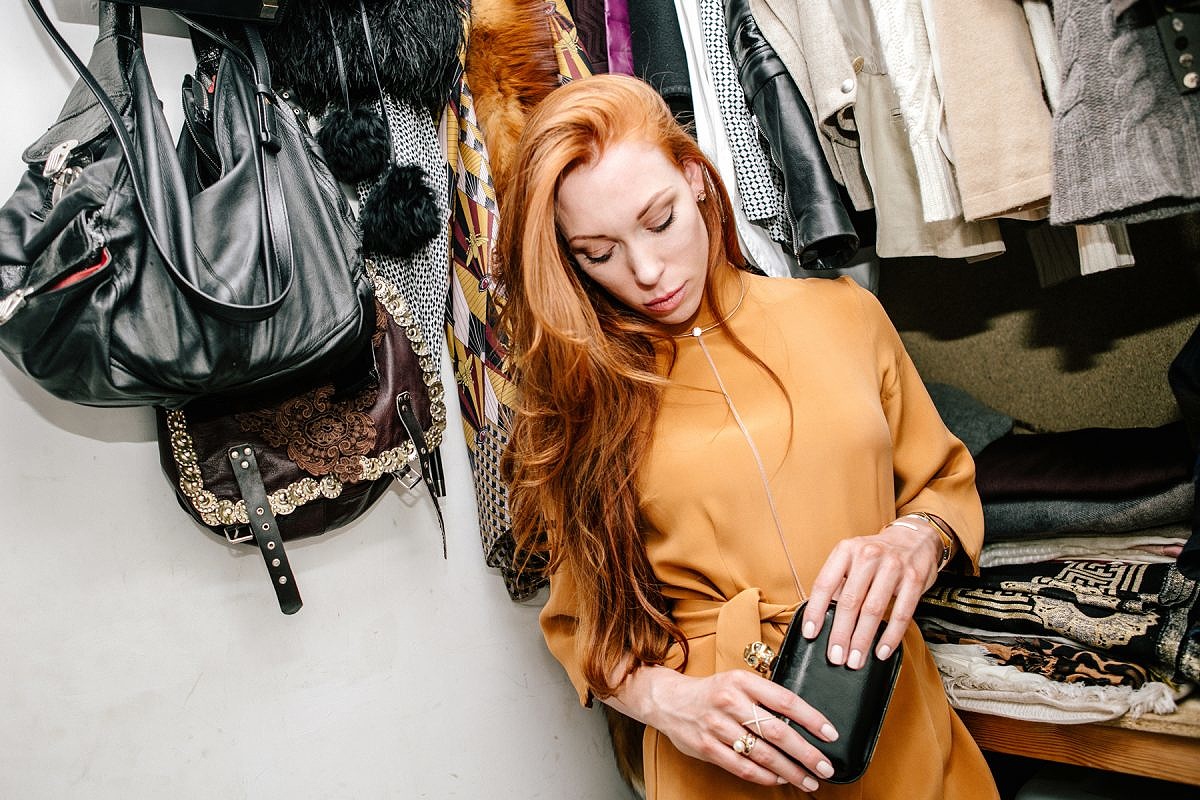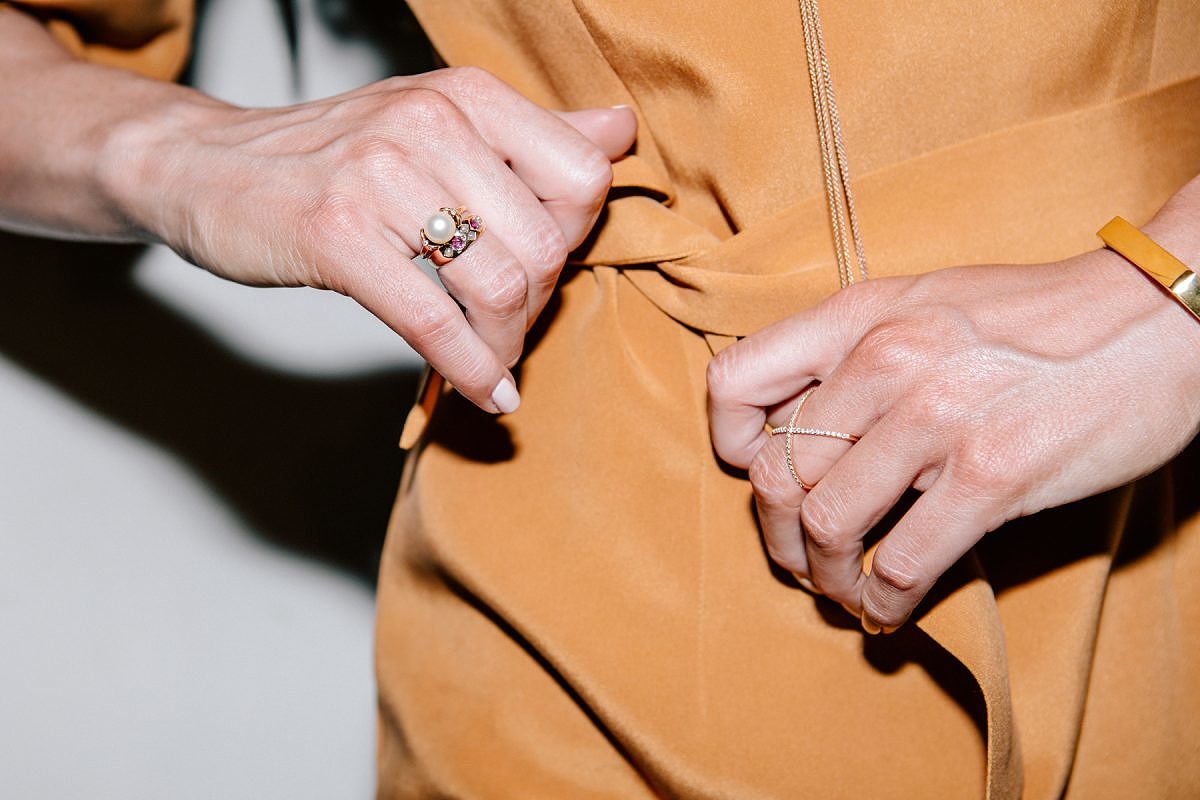 What is your most treasured piece of jewellery?
My princess ring is very special to me, its rose gold with garnets and small pearls. When I was about six or seven years old, I remember exploring my mother's jewellery for the first time. I loved to watch her choose what to wear for a party. For me, the world of adults and the idea of growing up into a woman was something I always looked forward to. There was one small ring my mother used to wear, it hardly fit my biggest finger but I'd put it on anyway.  She told me it had what's called a gypsy setting, so I thought that meant a beautiful Gypsy Princess must have owned it. It still feels very magical and fits me perfectly now, so I like to wear it often.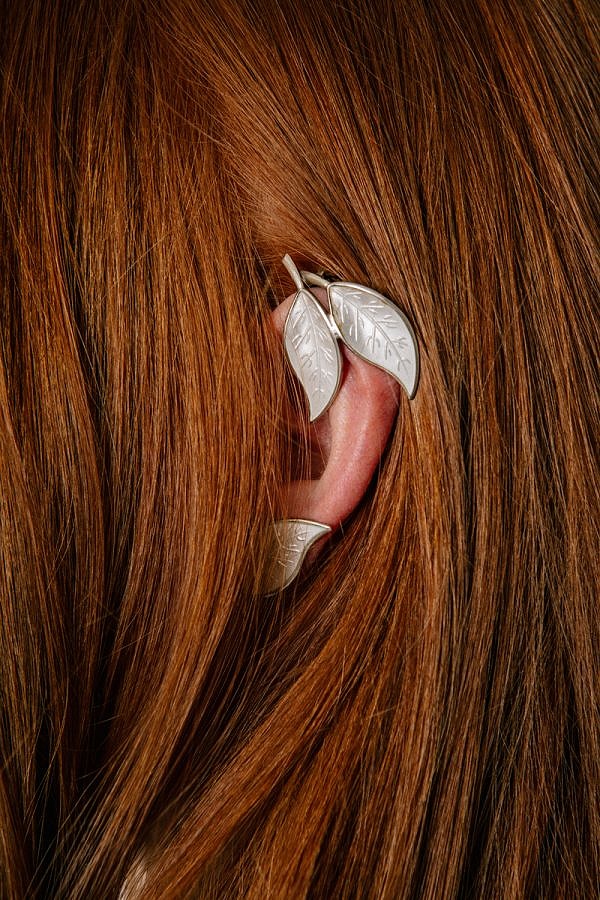 Tell us a bit more about your beautiful earrings.
I have a collection of vintage jewellery by David Andersen. I particularly like his trademark leaf earrings which I now own in about 10 different colours including black, red, white, emerald and electric blue. They are so modern they could have been made yesterday which is what I love about them. By putting two onto one ear, top and bottom it creates a really striking look.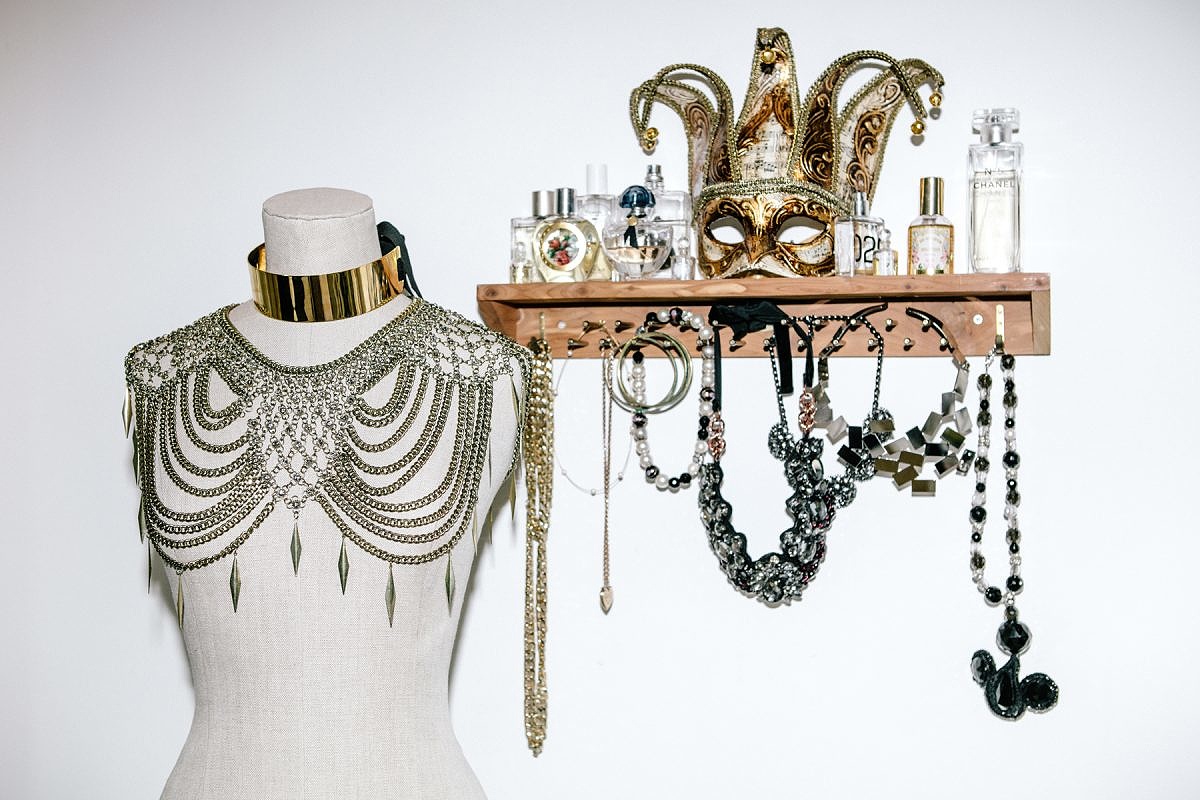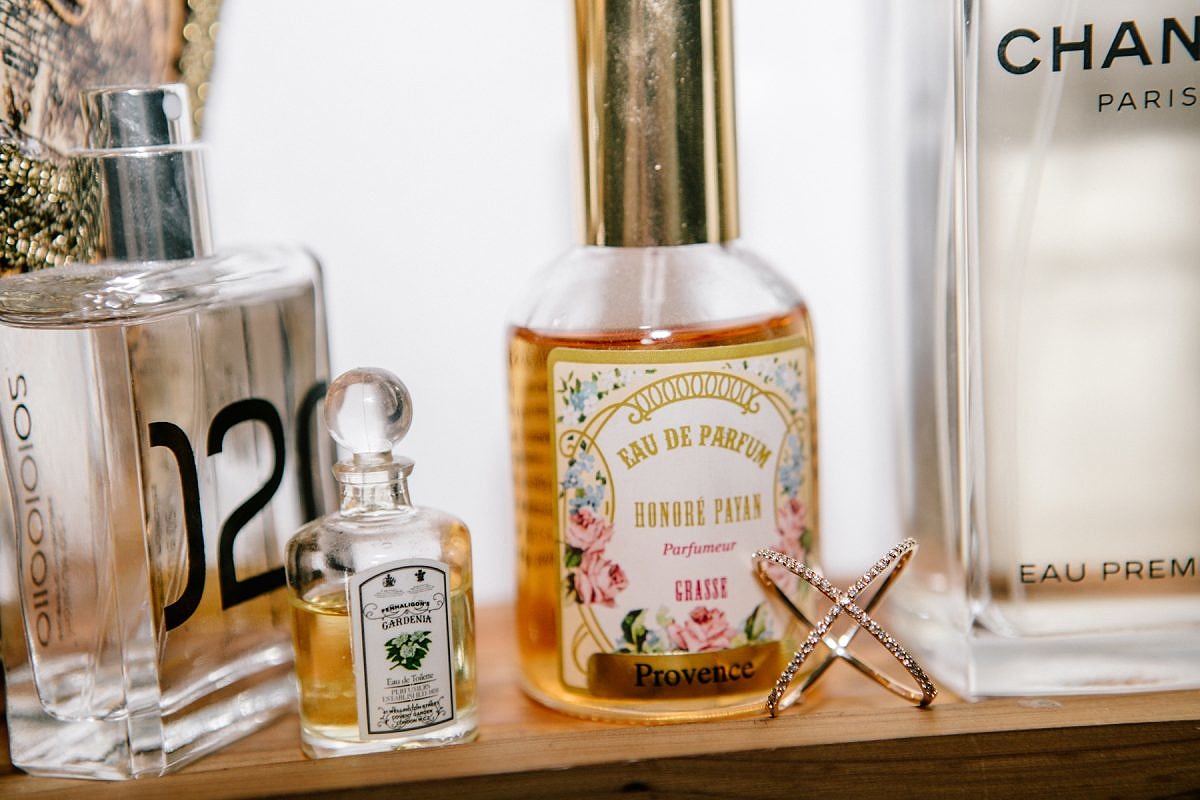 If you could swap jewellery boxes with anyone, who would it be?
Daphne Guinness or Giovanna Battaglia must have envious collections of modern pieces. However, the ultimate, if i can indulge myself in this fantasy for a minute, would be the famously beautiful Gayatri Devi, and the late Maharani of Jaipur. She was married to the Indian King under the Raj. She was wildly fun and she is known to have made it popular for woman to ride horseback like a man. She has since written a novel called, "A Princess Remembers' which is an interesting read, full of glamour, excitement and unimaginable wealth among other things.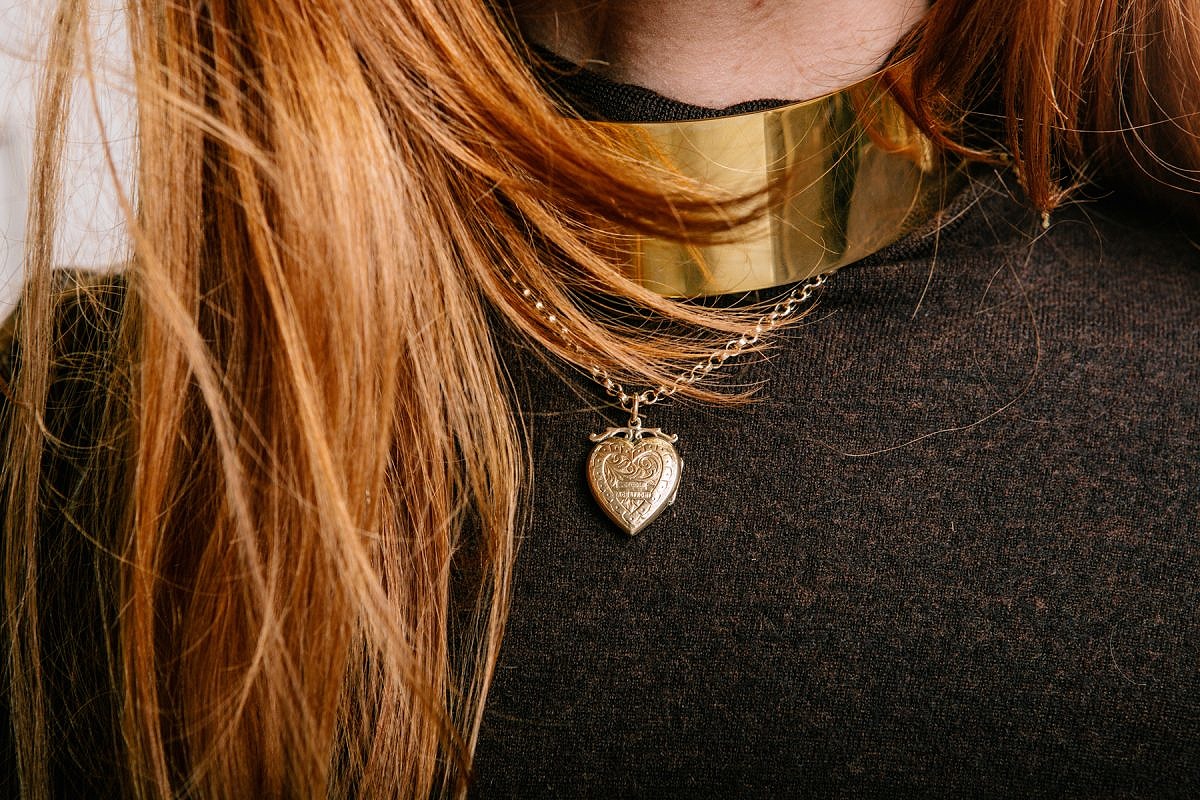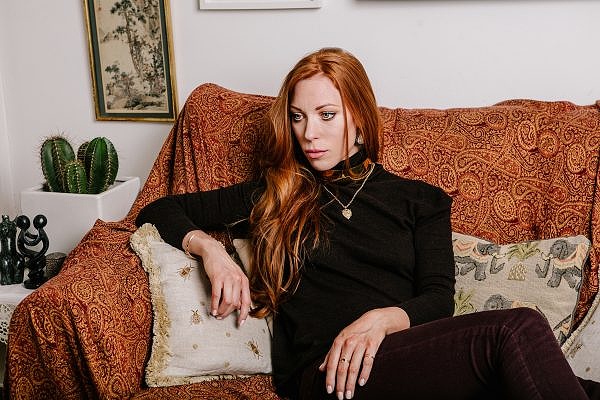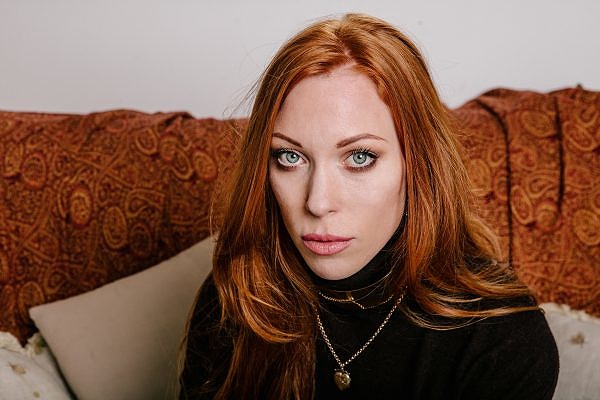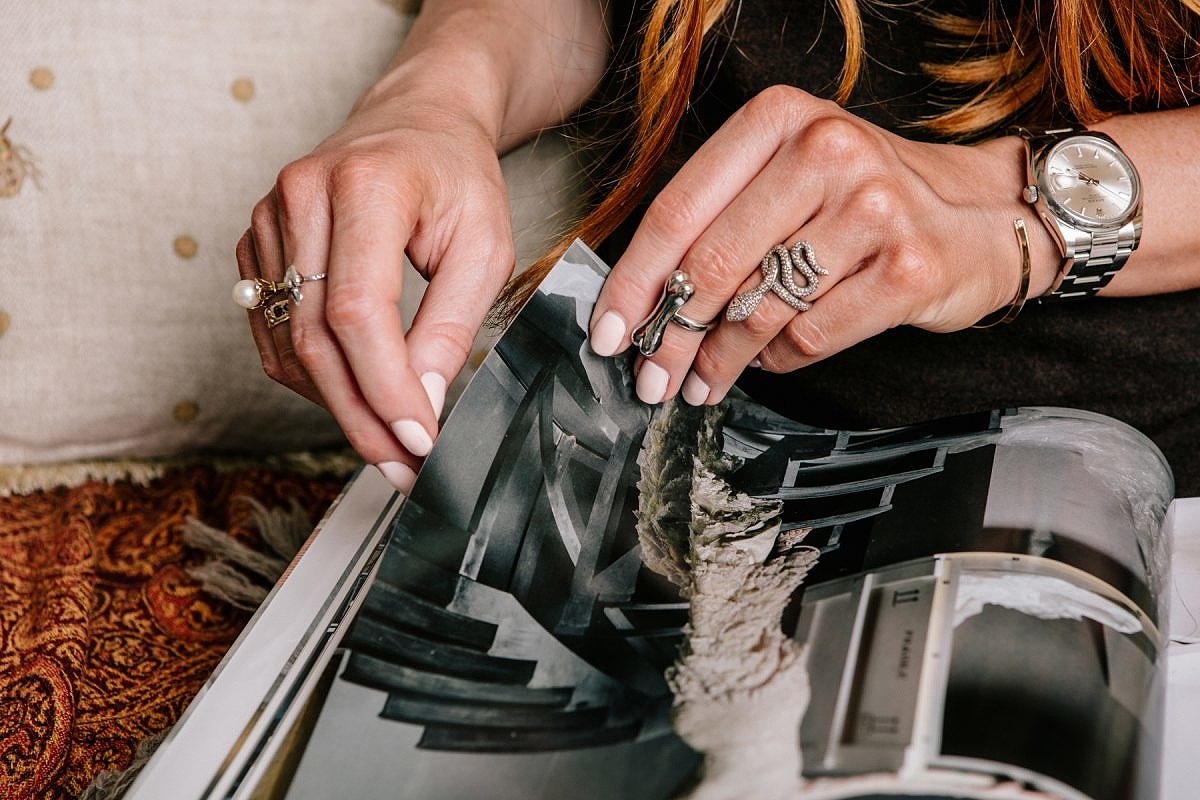 What are your jewellery style tips?
Don't be afraid to wear strong pieces in the daytime or be too precious about your jewellery, wear it, enjoy it, and mix it up. I like pairing my statement pieces with knitwear because it makes it feel more relaxed and modern. If you have red hair like me then green semi precious stones, like Jade or malachite look great. Also rose gold is best for paler skin tones.