We are delighted to share this video featuring a jewellery collection made by designer Lucy Folk in collaboration with singer-wong writer Yukimi Nagano; both of who we are massive fans. Lucy, whose childhood memories of food have led her to create collections based on pretzels, popcorn, corn chips, spices and herbs, creates wonderfully original pieces that capture a playful innocence through sophisticated craftsmanship. Yukimi is the super-talented vocalist for the Swedish electronic band Little Dragon; a permanent fixture on our playlist and who need little introduction.
Through their mutual appreciation for each other's work and their shared passion for food the two have come together to bring you the BENTO collection. We loved the video (which features Yukimi, Susie Lau , Tolula Adeyemi and Leah Wood) so much that we contacted Lucy and Yukimi to find out more about the collaboration.  
How did the collaboration come about?
LUCY: I initially met Yukimi through a mutual friend. She was already a fan of the brand – in particular she loved the gold Corn Chip necklace from one of my earlier collections. In turn, I'm a big fan of Little Dragon… so it started to evolve from there.
YUKIMI: We were already hooked on each other's work before being introduced!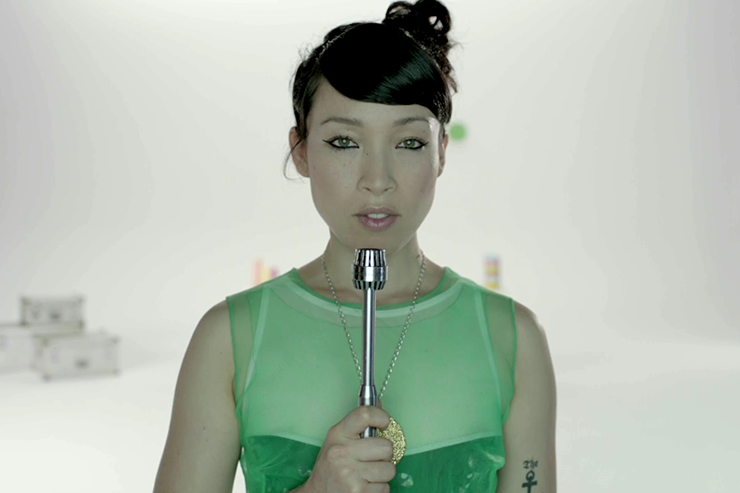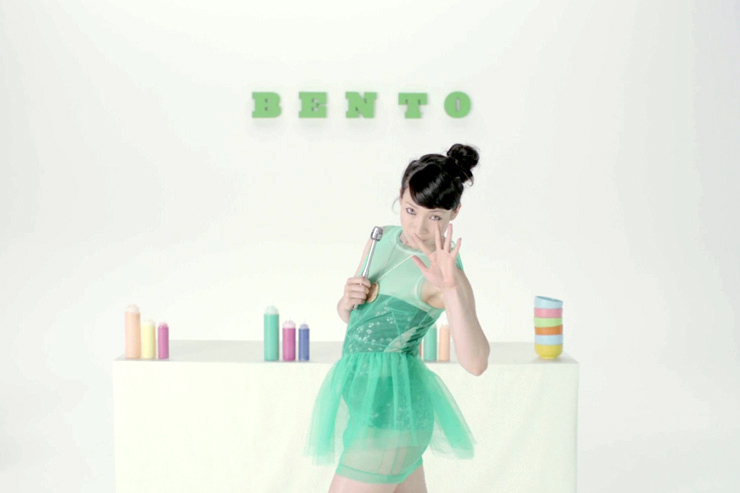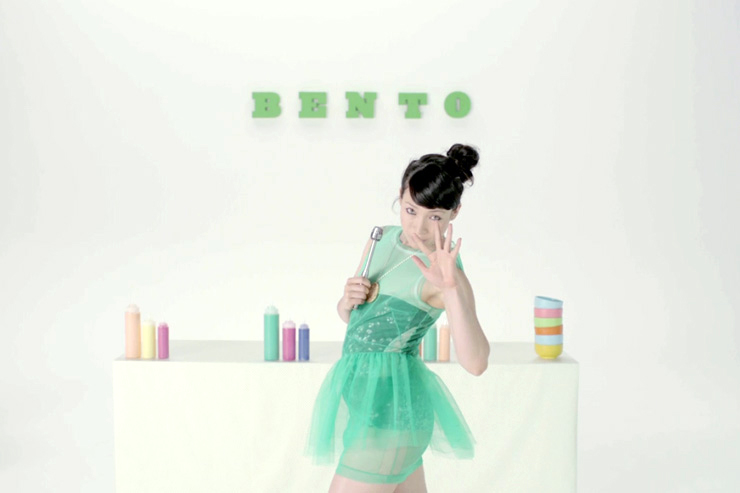 Lucy food has always been a central theme in your work – how did this come about?
LUCY: I grew up behind the scenes in my father's cafes. Food is very important in our family – nothing beats sharing a good meal with friends or family. You could say my jewellery career started when I made pasta necklaces in kindergarten… and evolved into a career making wearable food when I finished studying.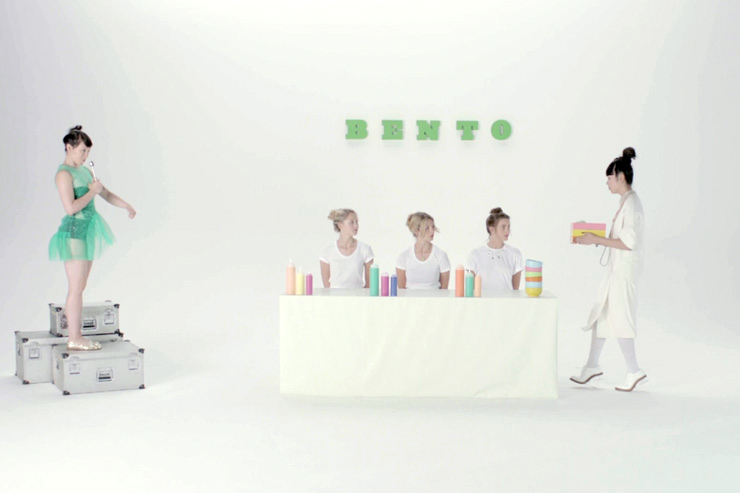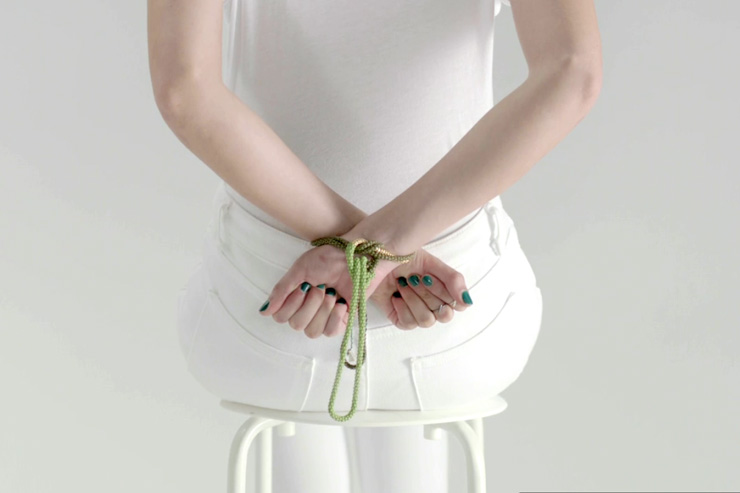 Yukimi you chose the food represented in this collection – which includes rice grains, pumpkin seeds and wasabi beans – what was it that particularly drew you to them?
YUKIMI: They reminded me of foods of my childhood. My dad cooked a lot of Japanese food while I was growing up and we always had Japanese snacks at home. So the foods we choose in the collection are very nostalgic to me.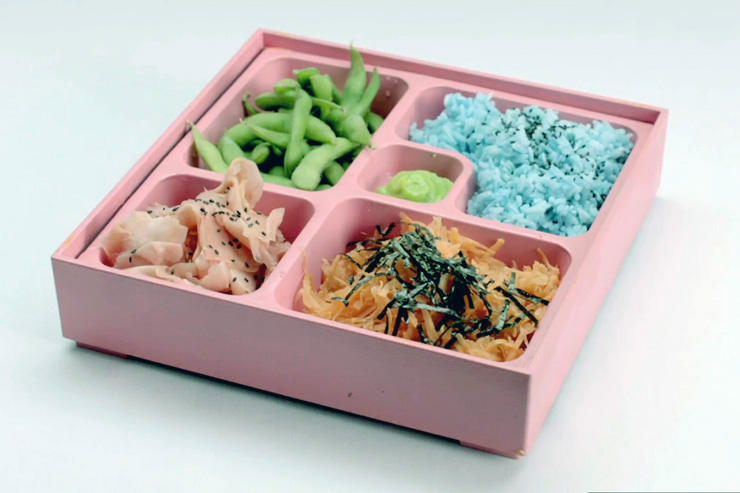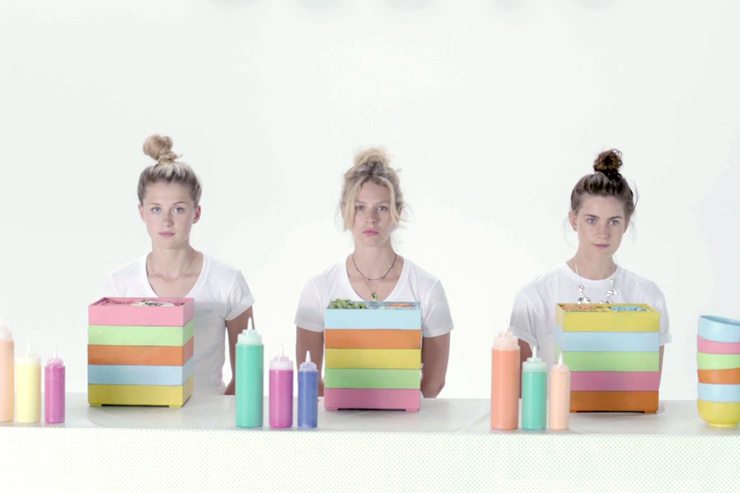 Tell us a bit more about the video and what the concept for that was?
LUCY: The video had to reflect the brand and include a lot of colour and humour. I wanted a narrative rather than something that was more mood orientated. [The director] Antoine Wagner had a vision to create a Bento-eating competition, which was perfect! We had an absolute ball shooting it.
YUKIMI: It was so much fun – I'm so happy with how it turned out!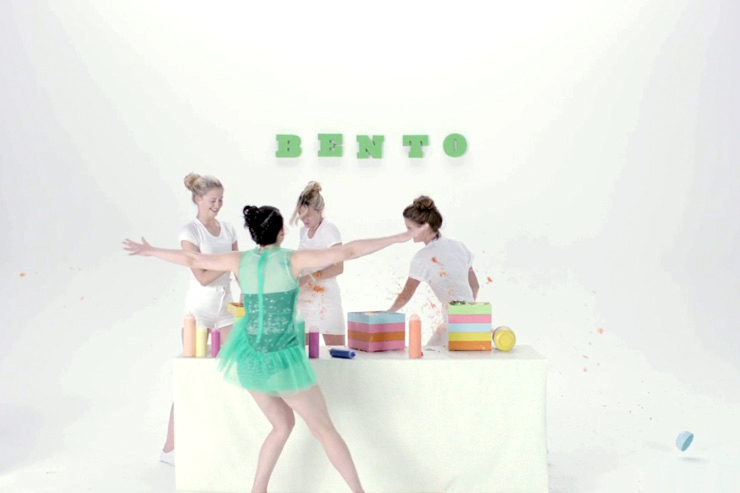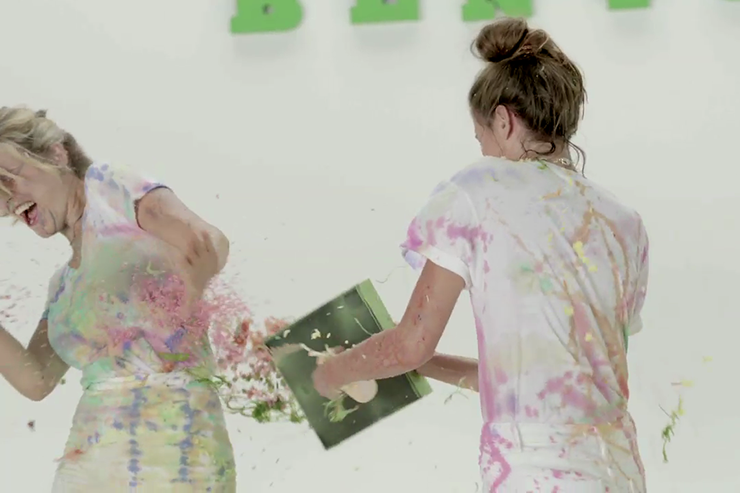 How would you describe your personal jewellery style?
LUCY: I used to be quite minimal but now I enjoy stacking jewellery on my wrists. Currently I am favouring the Sticky Rice bracelets in gold and oxidised silver, my friendship bands and the Marsala crochet spice bracelets. On my fingers I wear my Rice ring and also my engagement and wedding ring, which I adore! I generally never wear earrings and necklaces at the same time – but don't leave the house without one or the other. The Golden Grapevine necklace is a staple as are the Gold Corn Chip and Pretzel necklaces.
YUKIMI: Hmm… I think I mix it all up! I love playful, beautiful jewellery but I also love vintage pieces. My favourite pieces always mean something and have a story behind them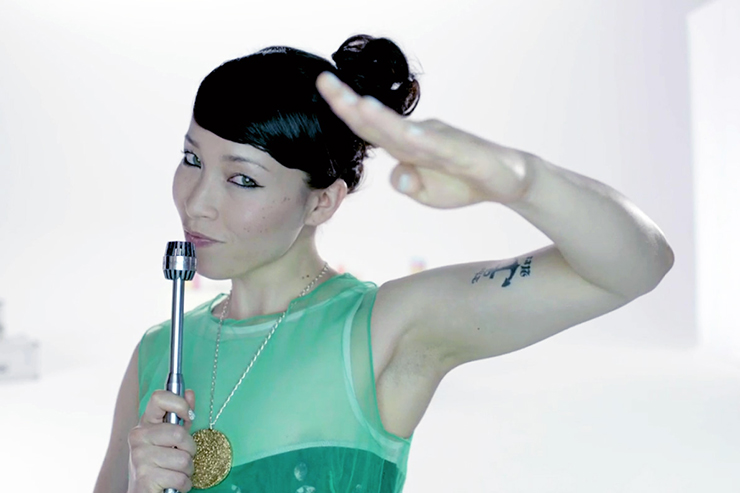 What is your favourite piece from the collection?
LUCY: I think the Wabi Sabi necklace and the Rice ring. I love how delicate the ring is and the Wabi Sabi necklace is a special one as it is a labour of love. We have only made three so far. I have one and treasure it!
YUKIMI: My favourites are the Sesame bangle, ring and earrings.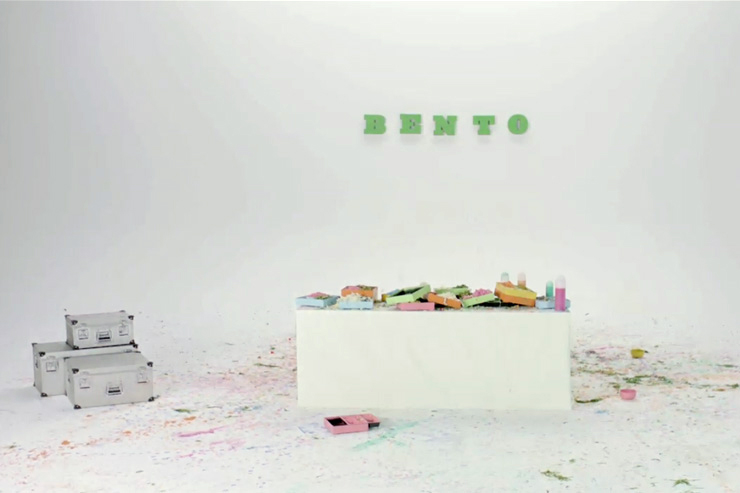 To see the full Bento collection visit Lucy's website
Video credits:
Director: Antoine Wagner
Art Director: Tristan Ceddia
Featuring: Yukimi Nagano (Little Dragon), Susie Lau (Style Bubble), Tolula Adeyemi and Leah Wood
Hair by Andi Hinteregger and Perry Patraszewski at Blue Tit using Davines
Makeup by Yin Lee at Premier Hair & Makeup using MURAD