The engineer-turned-jeweller celebrating women
Nothing says #girlboss like leaving a stable job to follow your creative dreams. Dissatisfied in her job as an engineer, Anissa Kermiche decided to try her hand at jewellery design and she hasn't looked back.
Since launching in Febuary, Anissa Kermiche has gained much attention from the jewellery buyers at respected retail stores, who are clamouring to get their hands on her two debut lines which include a choker inspired by the plastic tattoo chokers of the 80's, stretchy pearl and diamond rings and a pendant of a woman's bust. Hilariously honest about the inspiration behind her jewellery, Anissa talks to us about celebrating womanhood and a rebellion against her strict Parisian upbringing.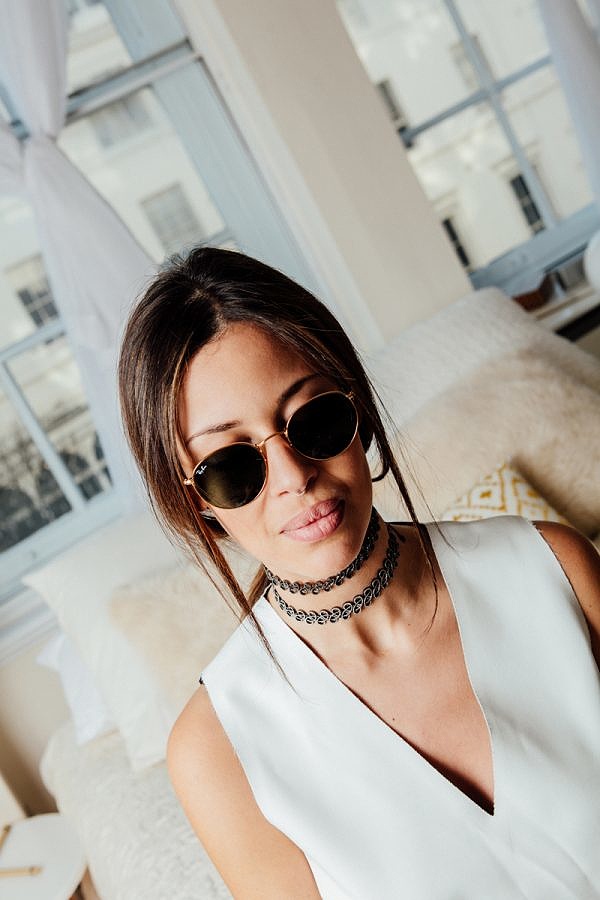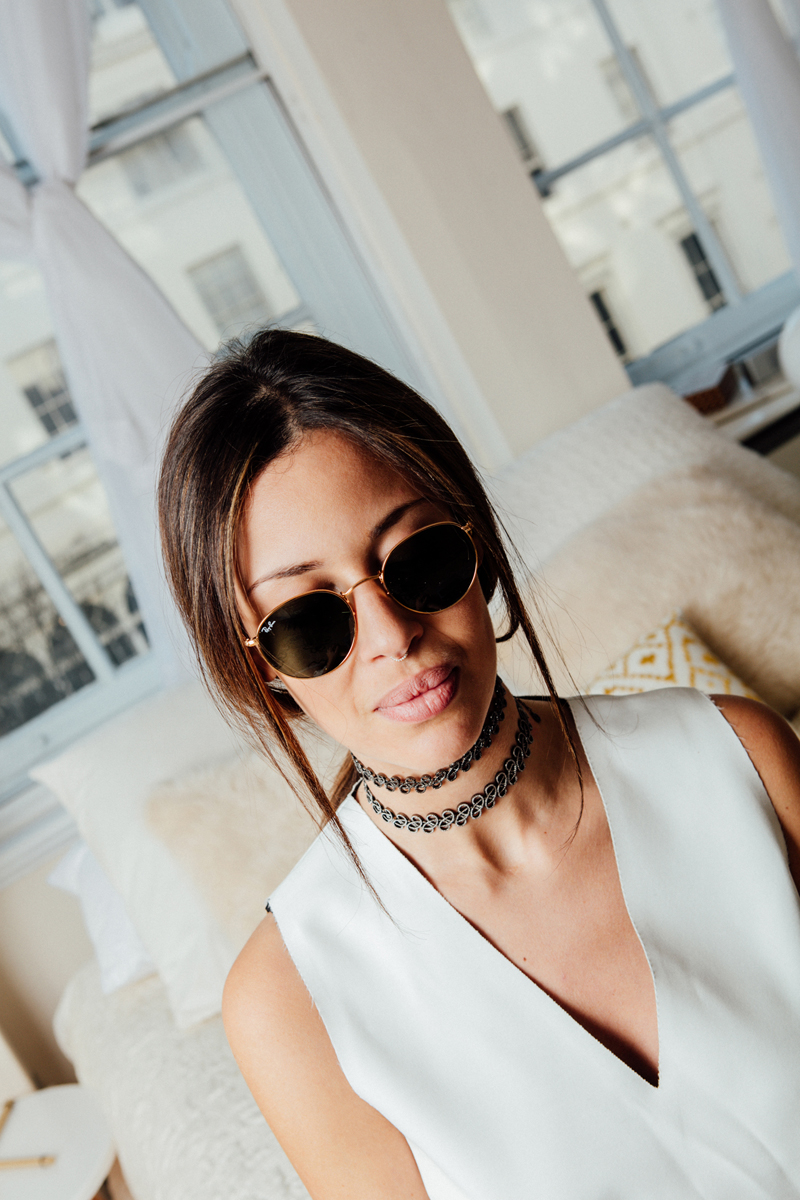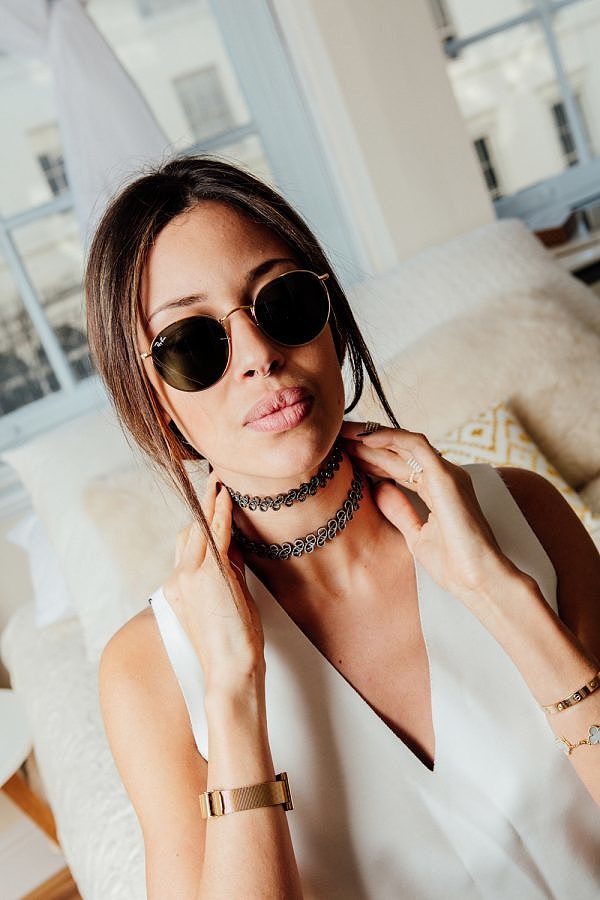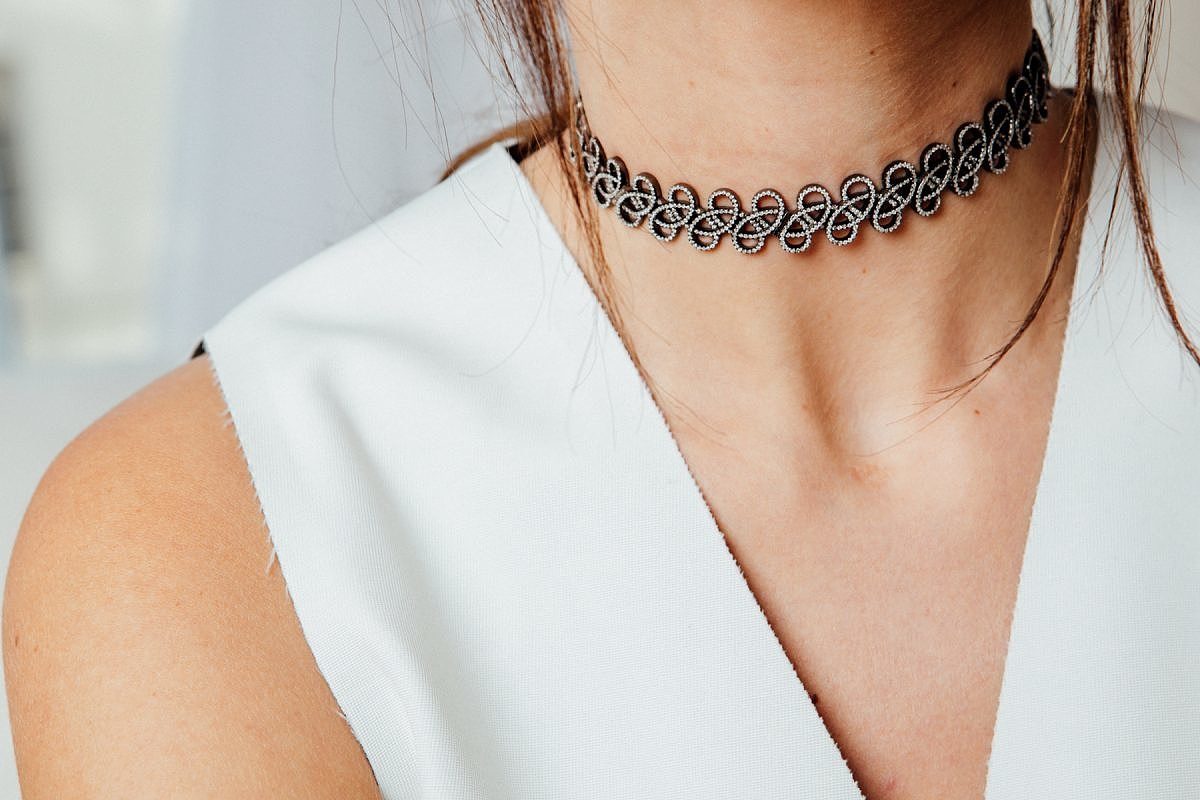 You trained as an engineer - what made you move over into fine jewellery?
A creative career was never an option for me as far as my family were concerned, so I studied to become an engineer. I guess feeling extremely unfulfilled at work led me to jewellery design. After three years in the industry, the lack of creativity in big corporations was really putting me off. I spent my childhood beading & making friendship bracelets, so as cliche as it sounds, it was the dream of a lifetime to move over to jewellery design.
Was it an easy transition?
It was a tough descision, but I was lucky to work in a profession where my skills were in high demand so I knew I had that to fall back on. I moved to London for the summer but ended up staying three years taking classes in design, gemmology and 3D computer aided design.
What was the concept behind the brand? What inspired your signature line?
I have created pieces I was dying to wear but couldn't find. I wanted them to be unique, daring, provocative and empowering to the wearer. Raw lines, curves and circles marry, to create strong forms. I love the symbolism of circles: it represents wholeness, timelessness but above all femininity and this is important to me. My jewels are a tribute to being a woman. I have never felt more feminine than now, after all those years working as an engineer! Lastly and most importantly I wanted to put a smile on people's face.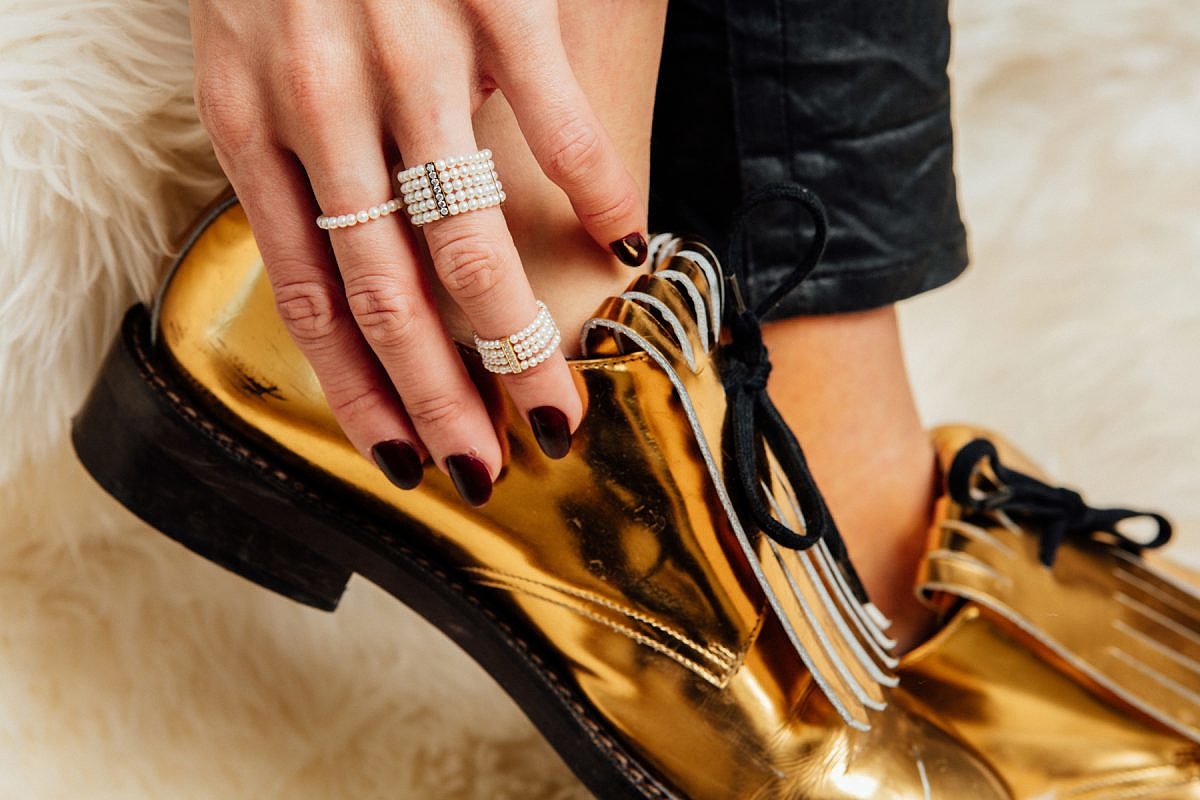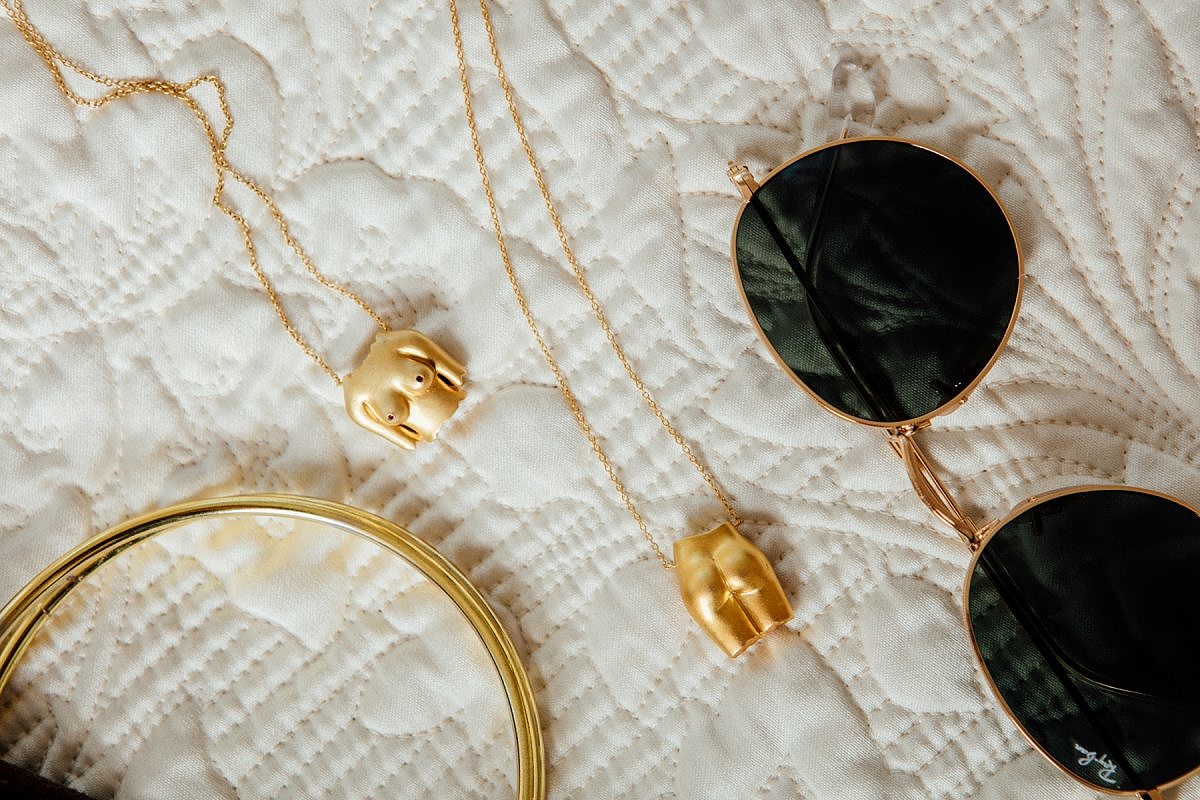 You have also designed a capsule collection to sit alongside the main collection - tell us more about that.
If my brand was a house, this capsule collection is a room where I can really express myself. The walls are full of posters, graffiti and the loud music makes the rest of the house shake. The collection is called Body Language and is made up of provocative body parts. I'm rebelling against my Mum and my extremely strict upbringing! She still has a hard time seeing me wearing my Precieux Pubis pendant (crossed legs with a triangular onyx representing the pubis). It really makes me smile! But the pieces are beautiful too & I am starting to get validation from my clients who tell me how their Middle Finger earring or Rubies Boobies pendant caught more eyes than a 3 carat diamond!
Where does your inspiration come from?
Ideas keep popping into my head, often at the most inconvenient moments. My brain disconnects from whatever I am supposed to be doing and an image takes shape. I have to carry a pen and paper so I can capture them. My engineering background helps to turn blurry 2D thoughts into 3D models.
If you could have a rummage through anyone's jewellery box for inspiration, whose would it be and why?
Iris Apfel! I am obsessed with her. "Iris" was the theme for my 30th birthday. I made everyone come dressed like her: massive glasses, loads of jewellery and a funky outfit. She believes "Jewellery takes people's eyes away from your wrinkles" and at almost 100 year of age, that is how she rolls. I'd love to see where she stores all her treasures.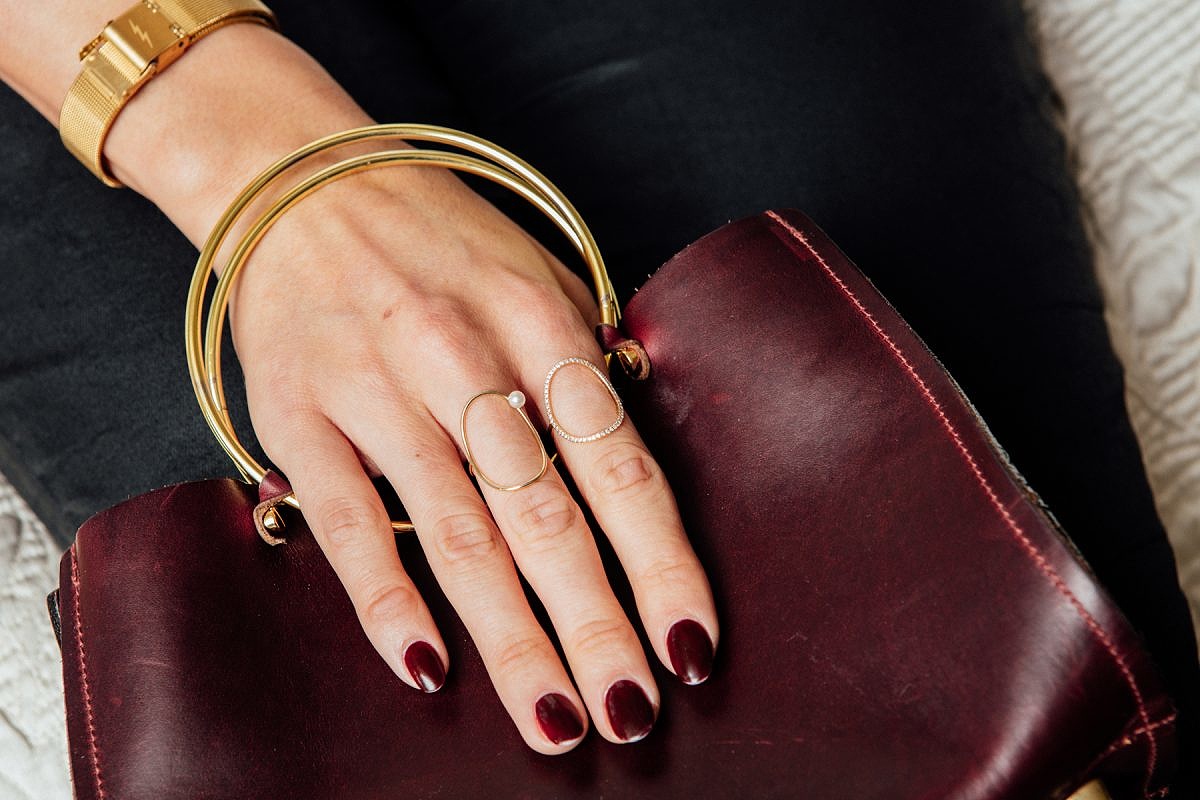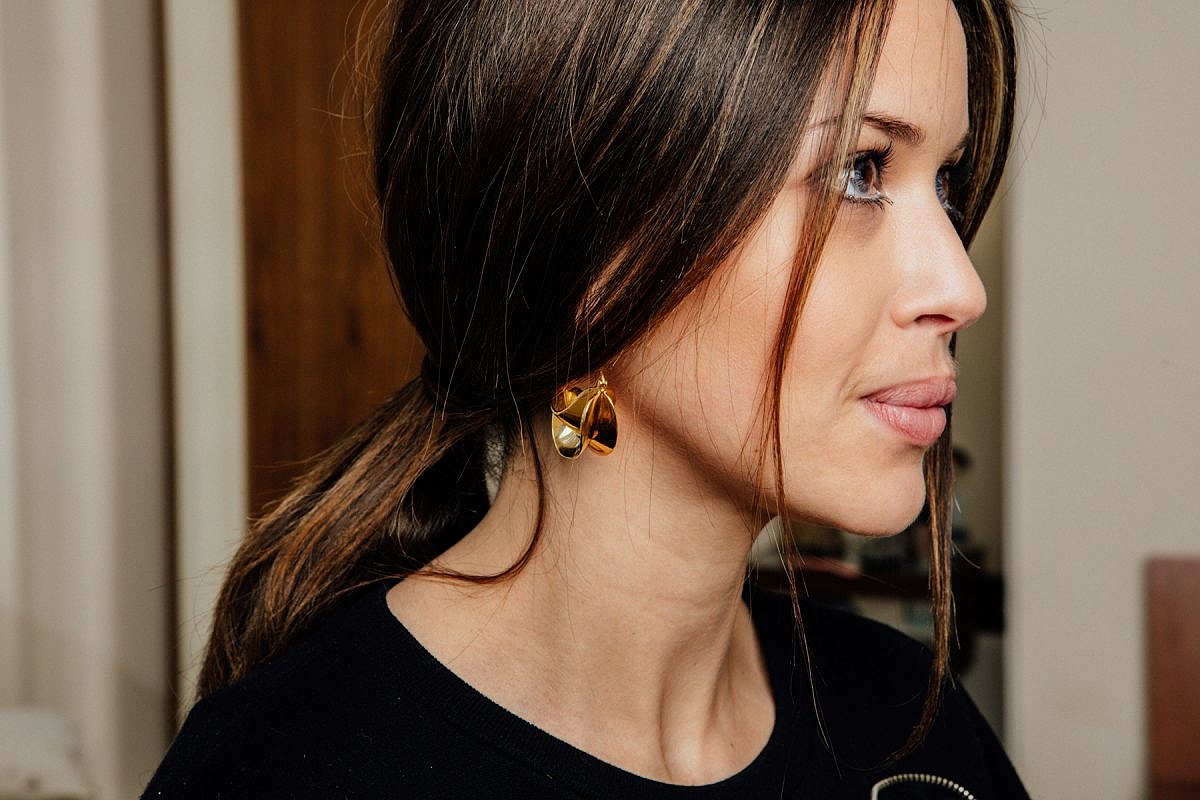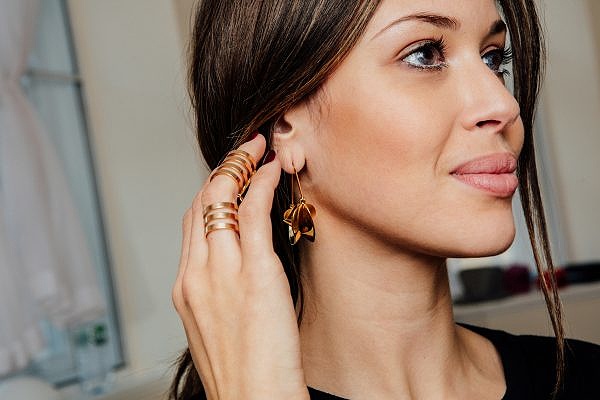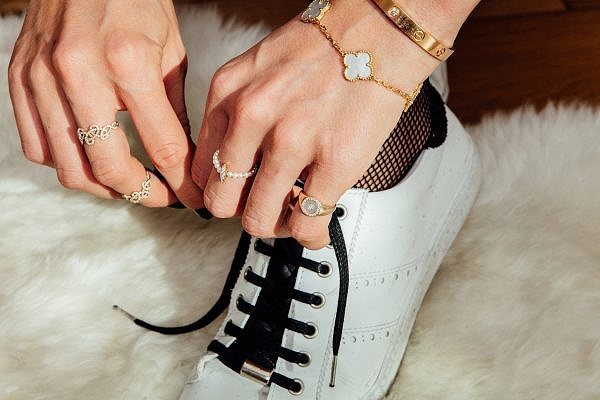 You collect jewellery and watches by other designers. How would you describe the way you style your jewellery?
I am more an "accumulator" than a collector. Collectors research particular pieces to complete a series of belongings. An accumulator randomly stumbles across objects from various origins and falls for them. It is the design that appeals to me, not the brand behind it. My taste and style varies a lot - I flit between layering feminine pieces and something more masculine like a strong watch. I mix my own designs with classic pieces such as the Cartier love bangle or Berber ring by Repossi (both above) as well as more contemporary pieces such as snake ring (below).
What is next?
I am currently experimenting with fabrics & precious metals. My next capsule collection is also taking shape. It is a celebration of design and art. Lamps turned in earrings, canvases into necklaces. I couldn't dream of a better topic so watch this space.
Shop Anissa's debut collections