The first bout of cold weather is always a shock to the system. We take time to adapt; we replace sleeveless tops with chunky knits and we have to put away our favourite strappy heels. As our bare sun-kissed skin disappears under thick layers, it is no longer crying out to be adorned. It is during this transition, that the jewellery-lover must also learn to adapt the way they style their jewels. Here are our savvy solutions to keep you stylish all winter long.
1. Layer
Don't let your favourite pieces go into hibernation, instead layer bangles or necklaces on top of your clothes.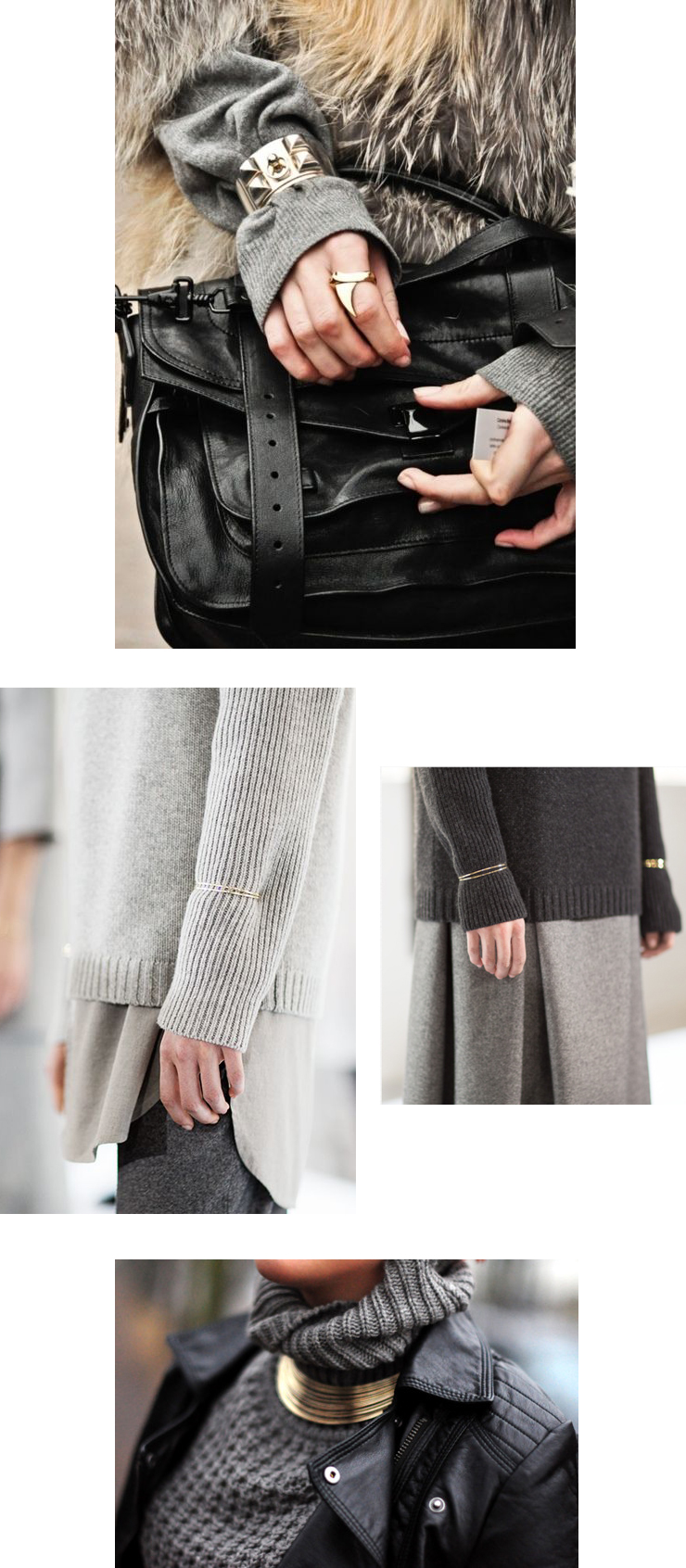 2. Perfect the fur-jewellery combo
Drape yourself in warm decadent furs and make sure you find some luxurious jewellery to match.
3. Embrace the brooch
The brooch is making a come-back and shaking off it's "granny" connotations. Adorn your scarf, coat or hair to add a little bling to your winter wools.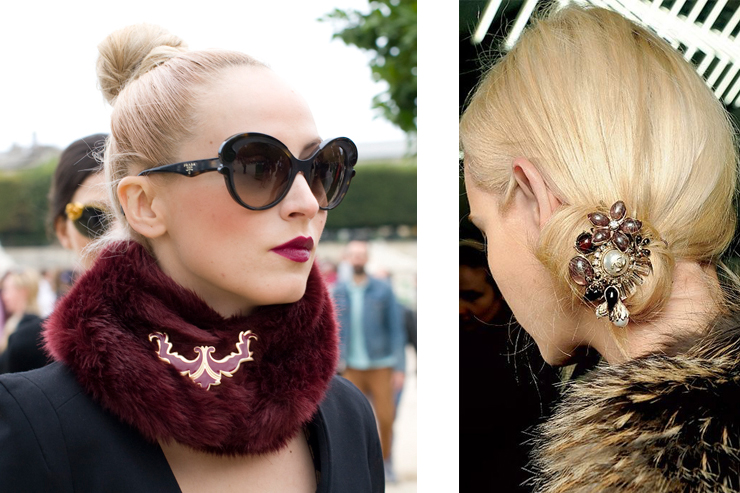 4. Find some skin
Once you've put on your hat, gloves and scarf, look to see if there are any places on the body that aren't concealed. Ear lobes and wrists tend to still be on show, so stack a few bangles or chuck on some pearls.