Once reserved solely for the landed gentry – the latest wave of signets celebrate unique design and personal style rather than power and family heritage.
The word signet comes from the Latin word "signum" meaning "sign" and these rings were first used by ancient religious leaders and the Pharaohs to mark documents when pressed onto hot wax or clay.
Long associated with personal status and power and traditionally worn on the pinkie finger, signets were a sign of authenticity too – when a noble man died, his ring would be destroyed so his "signature" could not be forged.
But why the current fascination with this ancient style of band? "I see the revival of the signet as a natural reaction to the abundance of fine, delicate jewellery that has been so prevalent in recent years," explains Scandinavian designer Tom Wood whose pared-back takes on the classic signet have been a huge hit with models, industry insiders and jewelry aficionados alike. "I like that our minimal designs juxtapose this delicate jewellery breed but simultaneously sit beautifully alongside it. They punk up the hands in a way that feels very fresh and modern right now" And Lebanese-based designer Dina Kamal who launched her cult brand DK01 with a collection of rings based on the signet agrees: "These rings have empowered a lot of people and still seem to deliver a unique edge and attitude."
We're sold – Meet our pick of the best…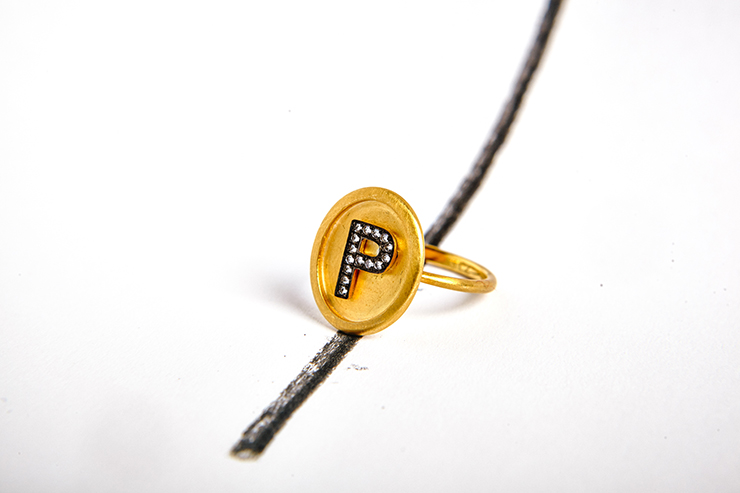 Mythology Alphabet ring by Annoushka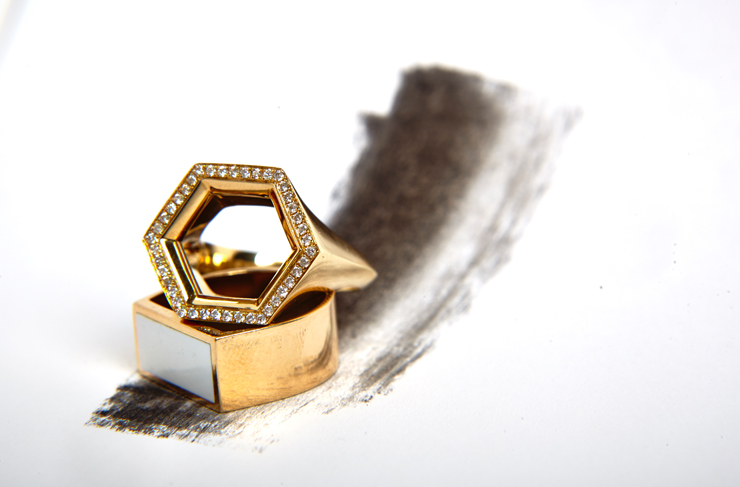 Flat Plate Pinky ring in 18kt gold & white enamel by Dina Kamal and open ring by Noor Fares available at Dover Street Market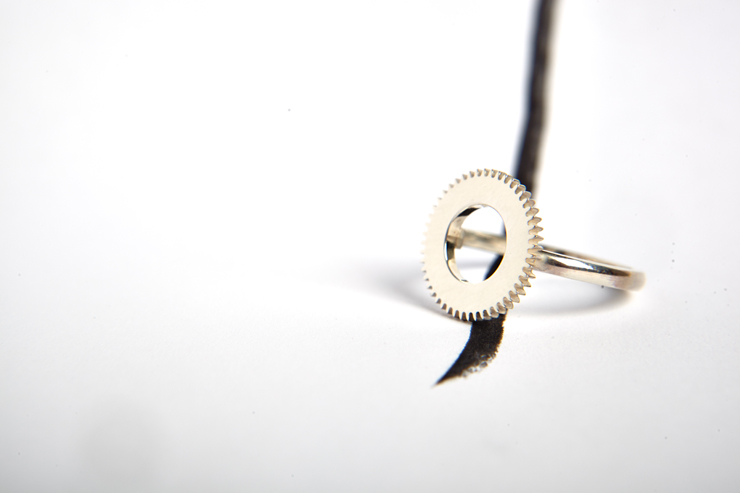 Center of Time ring in sterling silver by Clarice Price Thomas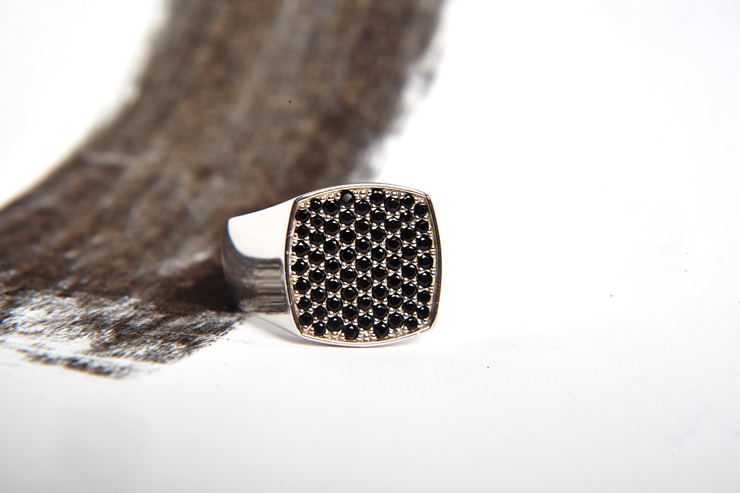 The Pinky Cushion ring in silver and black spinel by Tom Wood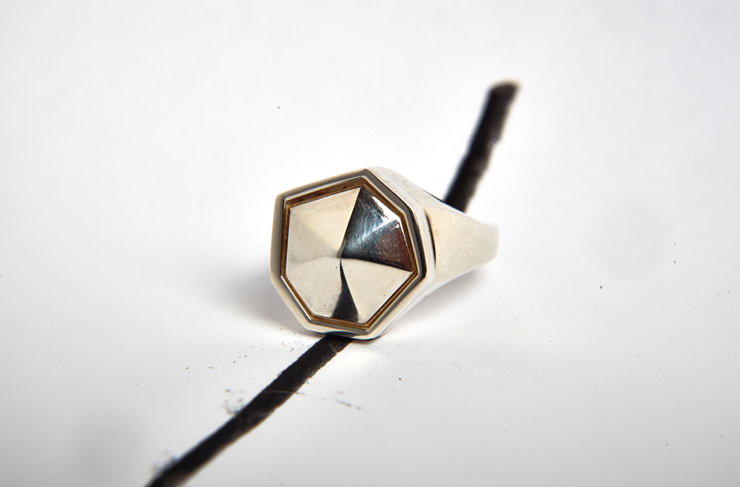 Raw Facet Signet ring in 18kt white gold by Hannah Martin
Mini Personalised seal ring by Jessica de Lotz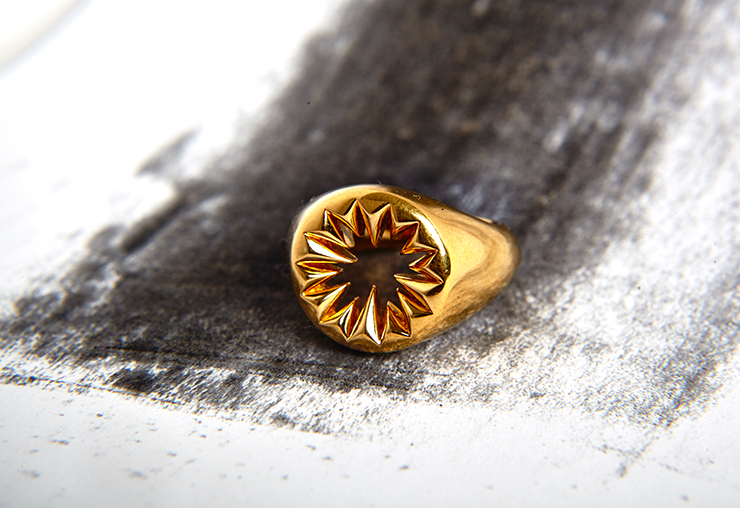 Signet ring in gold vermeil by Kasun London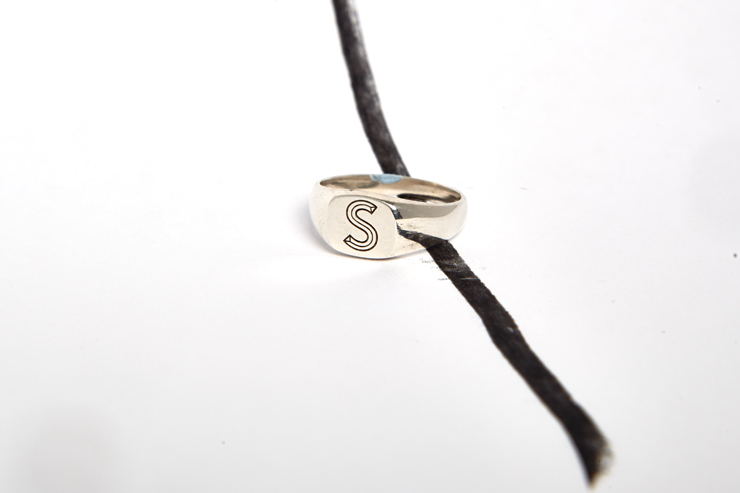 Facet round signet ring by Myia Bonner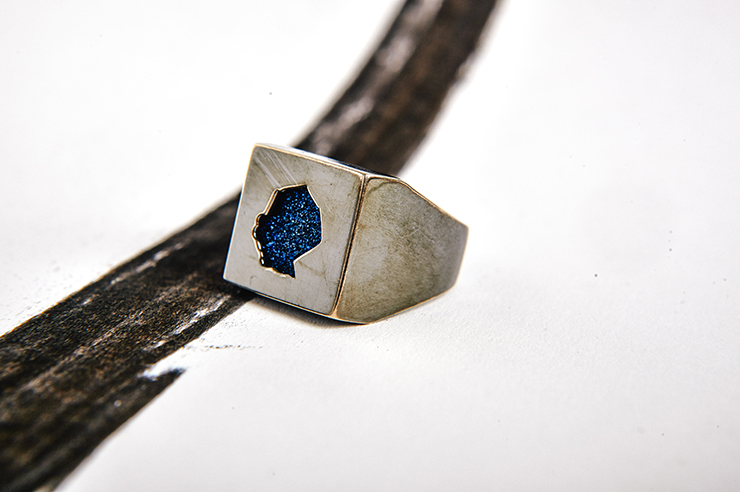 Limited edition Concave signet ring by 1064°Goldsmiths Guild available at Sancy & Regent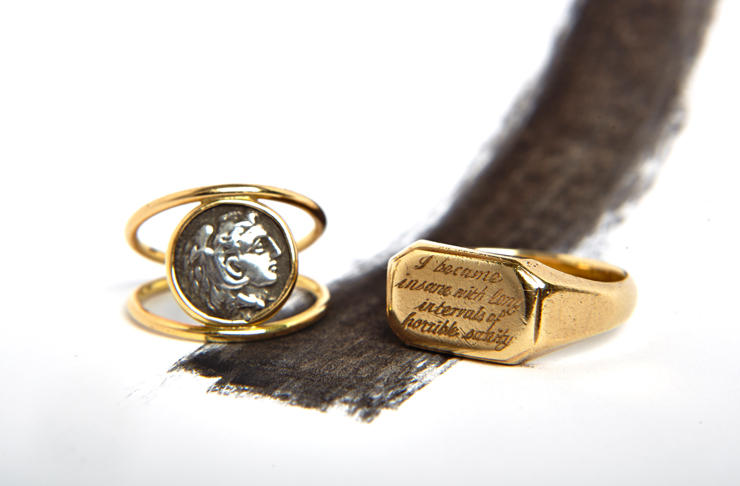 Alexander the Great ring, sterling silver coin set into 18kt gold by Dubini and Annina Vogel vintage signet ring, selection available at Selfridges.