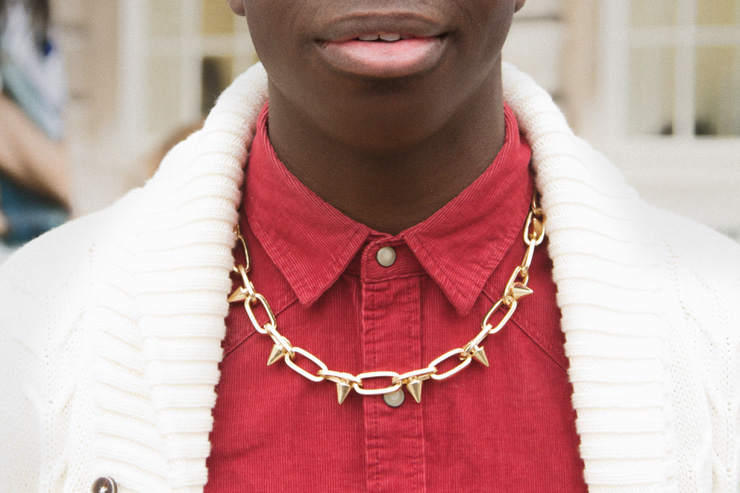 Its about time we got some Men's jewellery on the blog and this dashing gentleman was spotted wearing  a necklace he had borrowed off his granny. The gold looks very dramatic against the red shirt. We are not sure who's got more style him or his granny!
Continuing the theme of  necklaces over buttoned up collars we love this silver crucifix pendant paired with the patterned shirt.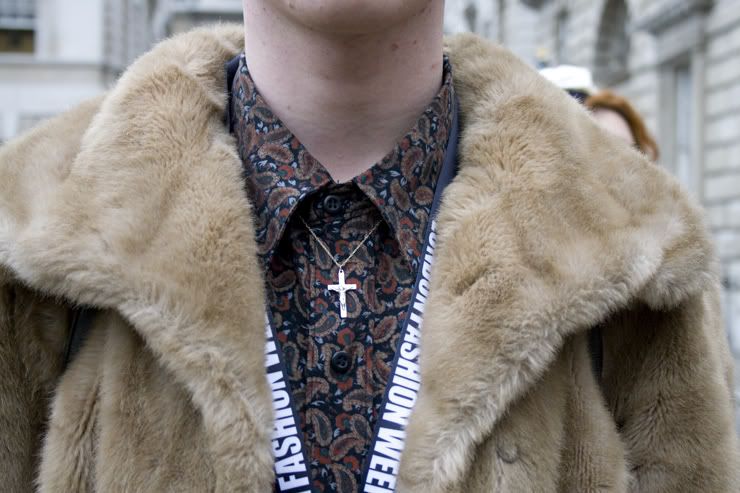 Thank you to Josh Caroll for taking this wonderful picture and spending the day with In Detail.