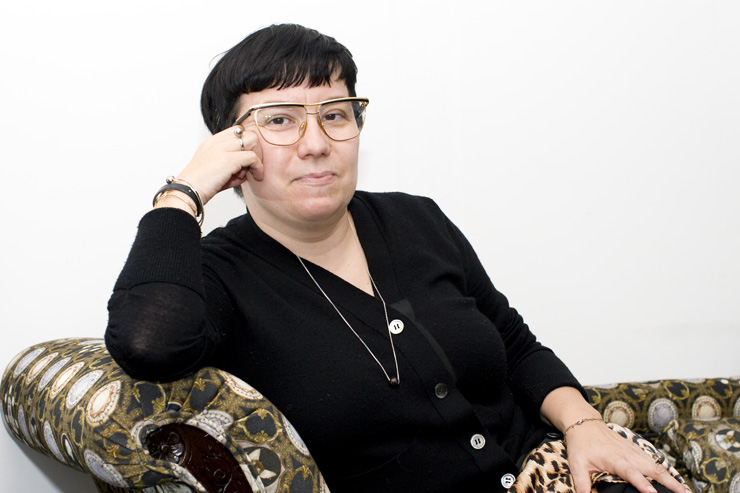 Valery Demure knows exactly what she wants when it comes to accessories. Immaculate taste combined with an eye for something unique has been the key to her success and what led her to set up an agency under her name in 2005.  Focusing entirely on accessories, Valery Demure has discovered and nurtured new talent internationally, working closely with designers from concept and design through to PR and sales. Last month saw the launch of the Valery Demure online shop which showcases a selection of striking pieces, curated into themed edits that are released periodically. We were delighted to visit Valery in her showroom where she gave us an insight into the concept behind the shop and a sneak peek at what is to come.
What is your background and how did your passion for jewellery come about?
It's a funny story. I was working for Whistles as a buyer and I was head hunted to work for a jewellery shop.  When I was approached I thought "no way; I never wear jewellery, I don't really like jewellery, it is not my thing at all." At the time people were saying how cool the shop was so I went to see it and thought "no it's not really that cool, but I can make it cool." I took the job and spent five years making it what I wanted it to be. I completely changed the stock and it became cool.  Just after I left the company I met Francesca Burns (who is now at Vogue) at a party.  She said to me "Valery what are you waiting for; you need to set up an agency, you need to promote jewellery because you always wear the most amazing things." I gave it some thought and decided it was a great idea as no one was doing it. A few people told me I was crazy; that it would never work and would be impossible to make money from accessories' so I thought, "I'm going to try!" I had very good clients at the time, I still have.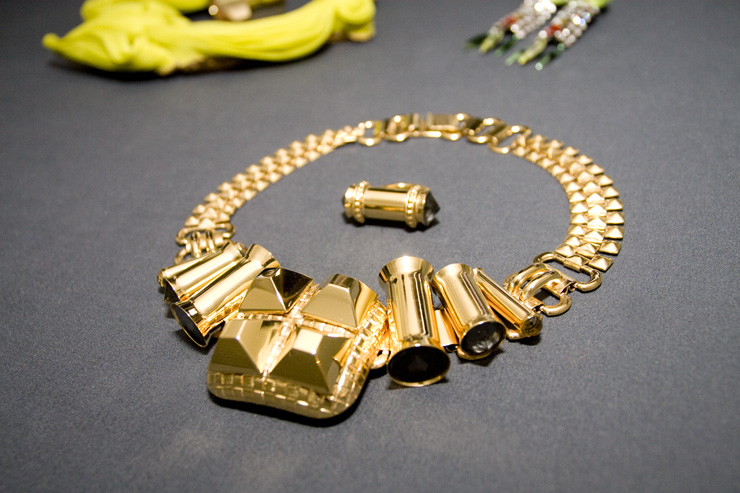 Your company is more than just a PR company. How do you work with the designers you represent?
I am like a mum. We are more involved with some than others but we are like a family and we nurture designers. I look at every aspect of their business and I am really involved in the process from when they start designing the collection to the aesthetic of their look books. We see how the collection is moving, make sure that it is staying on point, advise on price point and set up collaborations. I understand where they come from, what they are doing and where they need to go. There are very few agencies that work like that and focus entirely on accessories; we are very unusual in that way.  At the shows in Paris the buyers come to us because we are the reference. When they come to me they know what to expect. They expect a certain edit.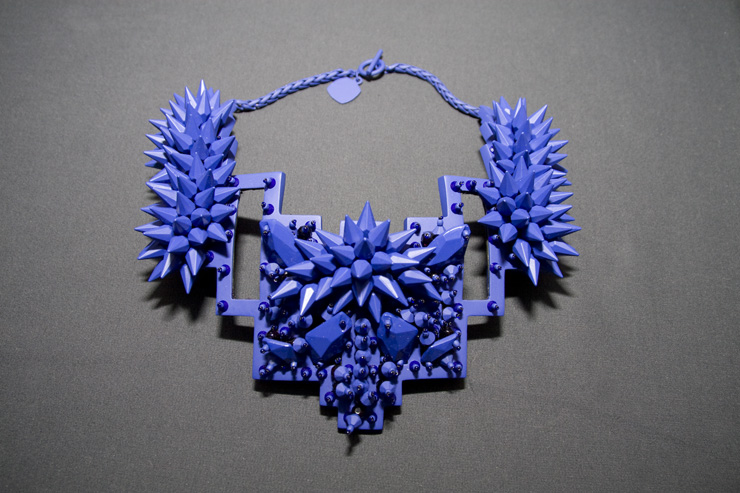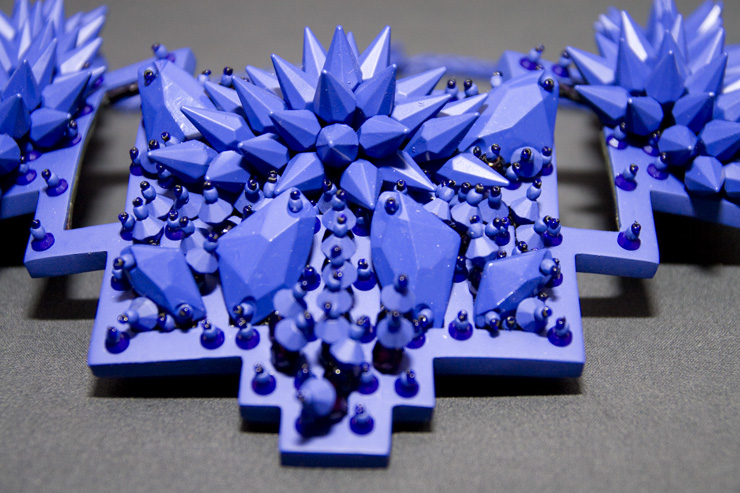 What are they expecting?
Jewellery that is very unique, has a strong signature and is chic. I don't like things that are messy or not well finished. It needs to have beautiful craftsmanship as well as looking visually good. We don't do casual; they come to us for quirky and to find what they couldn't find with larger brands.
You launched your
online shop
last month. Why did you decide to move in that direction and what is the concept?
Since leaving my previous job I have always wanted to buy again. I have a huge collection of accessories.  I love shopping and I love collecting. As a consumer I have to spend a long time browsing the internet or visiting a lot of shops to find what I like. I have never been able to find one shop where I want to buy several pieces. The concept is to really work with designers to do exclusive styles and limited editions. The market place is very saturated with the same products and the same brands but there is a consumer who is looking for very special things.
So how do the online shop work?
Every two weeks we introduce a new edit based on something we like. Once a month we have a guest editor which has included Yamin Sewell and Azumi Percival Yamashita so far. Each edit is made up of twelve pieces that are added to the previous edits in the shop. After a few months we will have a much bigger selection but for now it is a small concise collection. I do not want the e-shop to be seasonal or trend forecast.  I want it to be a beautiful contemporary cabinet of curiosities.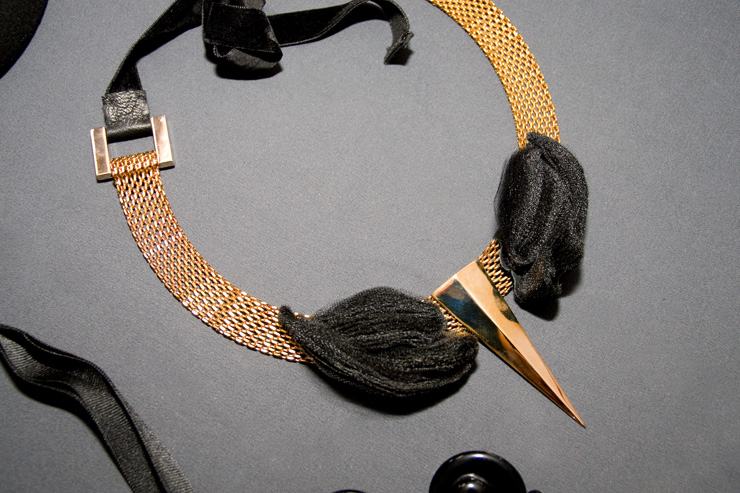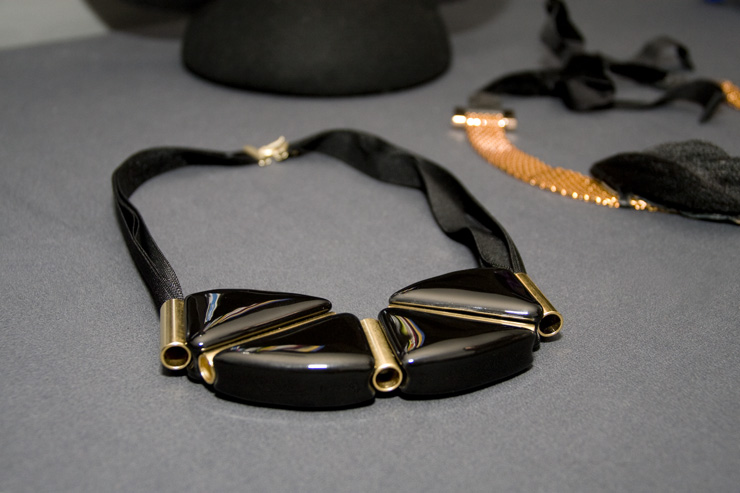 What are the edits inspired by?
My first edit was titled 'black' (images above), it had to be because black is very important to me as a colour. Following will be a collection on Miami because I loved it when I visited.  There is also going to be an edit based on Loulou de La Falaise and Betty Catroux (YSL's muses) because it is a period that really fascinates me. They will all be based on actresses, films, books, art – all the things that inspire me.
Tell us about the vintage section of the shop.
It's titled Rarities because it is my selection of really unique pieces from the past. Some of them are designers you know others you might not but they all look very contemporary. I'm not going for the cliché 'vintage'.  I want to blur the line between the contemporary designs and the vintage pieces we sell. Some of them were made fifty years ago but they still look completely desirable. It adds to our collection not being seasonal.  They are just pieces we find beautiful.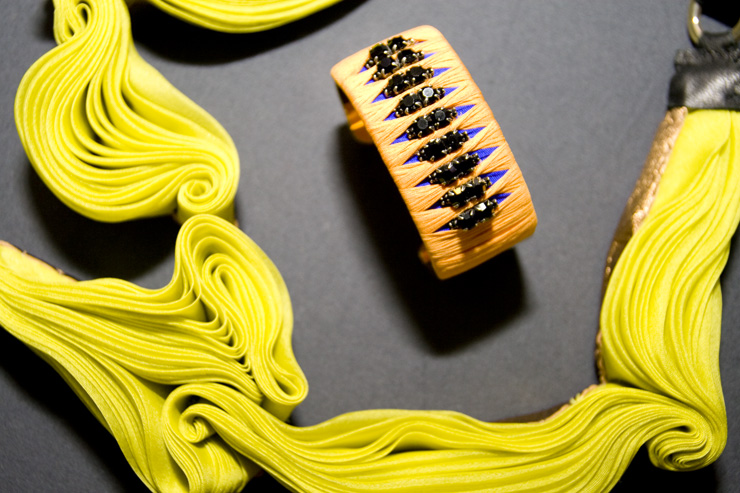 Do you think that people are more excited by jewellery and buying into it more than when you first joined the industry?
I don't know if people are more excited but accessories and jewellery are definitely making a lot of money for all the large brands like Celine, Prada and Miu Miu. They are probably making more money from the accessories than they are from ready-to-wear. It's very easy thing jewellery as there is no question of size and it's not seasonal in the way clothes are.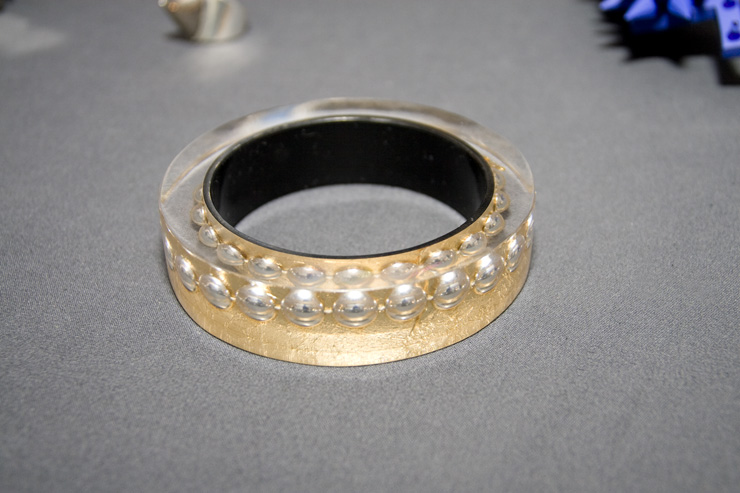 Do you think there is a reason for this?
I think when it comes to accessories, bags and shoes included, people are buying in to the craftsmanship which is still very important. Whereas ready-to-wear is often made in India, Spain or China with jewellery you still have people who specialise in a craft or technique. You can feel the luxury. You can see that it is worth the price tag as you are buying into more than just a label.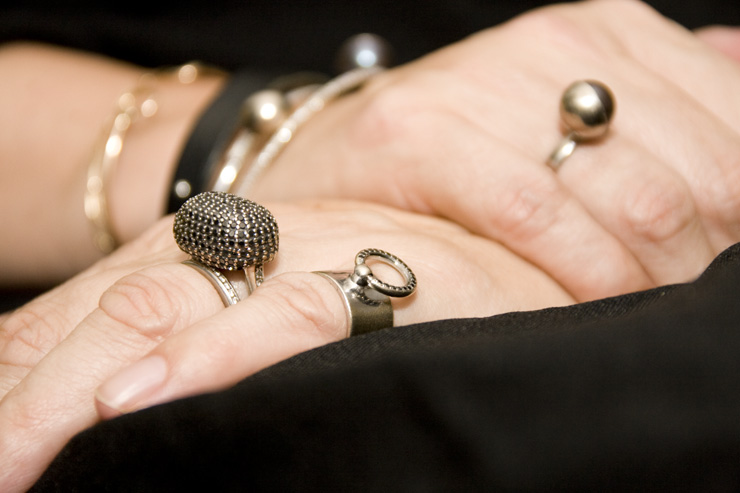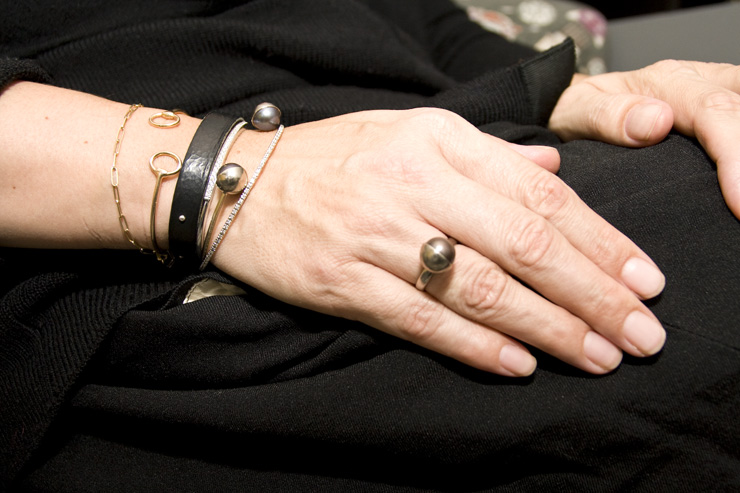 How would you describe the jewellery you wear?
It is quite eclectic. There is a lot of black in my collection. I love fine jewellery but I like it to be unusual rather than traditional. It has to be original; I do not like when brands rip off other people's designs. I could never wear work by a jeweller that I think is reminiscent of another designer I admire. I'm French so I like things that are quite chic and I'm petite so I don't wear massive pieces as proportions are important to me. I like to wear things that define me, are quirky and a bit different.