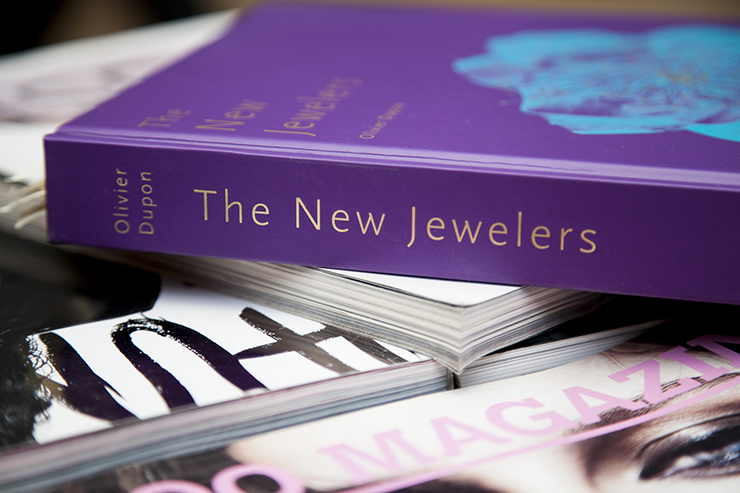 Australian-based author Olivier Dupon gives us an exclusive insight into The New Jewelers, his latest book which showcases a carefully curated edit of the work by 108 established and emerging designers worldwide. A man after our own heart, Olivier seeked out the most exquisite craftsmanship and design, in order to expose the diversity of the jewelry world to a wider audience. Dividing jewelers including Phillipe Cramer, Hannah Martin, Hanut Singh and Pamela Love (all featured below) into categories such as "the hip pack" and "cool luxury" he has created a true source of inspiration that has received rave reviews from the fashion and jewelry industries alike.
Tell us about your background and where your passion for jewelry came from?
I have gone from fashion (having worked as a textile buyer for many years) and lifestyle retail (having owned a shop in Sydney for three years) to lifestyle publishing via my blog Dossier37 and now books. My very first proper professional experience was at Dior working in the ready-to-wear production department. Working at Dior was not the catalyst, but a great opportunity to serve a passion, as I have always been drawn to exquisite craftsmanship and what luxury can achieve. Where does it come from? I do not know. Jewellery is a part of that and as I later worked in women's fashion, I felt the slight limitation of the medium compared to that of jewellery design.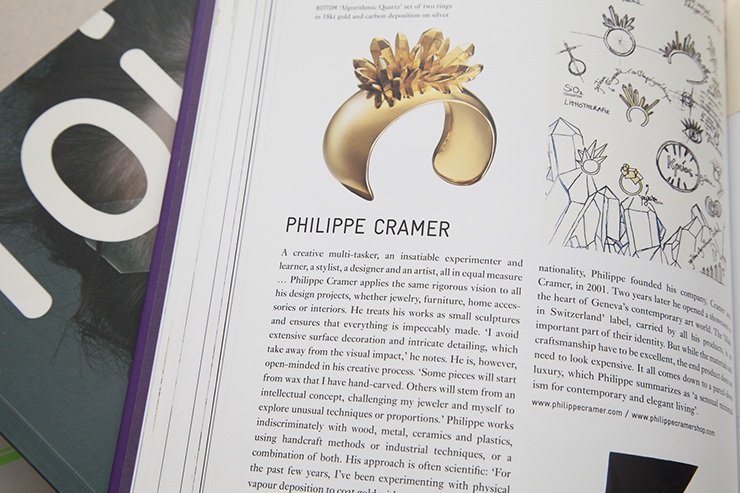 How did the idea for writing 'The New Jewelers' come about?
While I was finalizing my first book, the new Artisans, I kept compiling notes and information about fashion and jewelry design, just as a record for my personal interest. Trend spotting and collecting information is now a routine.
What is the concept behind the book?
When it was time to propose a new project to Thames & Hudson, I felt a crop of highly talented jewelry designers was emerging and this could be a great opportunity to feature most of them in a book that would expose them worldwide; a snapshot of the best up-and-coming or established (but under exposed) designers of today; an idea that my publisher thankfully shared.
Accessories and jewelry have really become the child prodigies of Fashion: a headband, a necklace or earrings can transform one's look, and there is no barrier of size or age appropriateness. The topic is vast enough that it could support an entire book, showcasing as many aspects of the jewelry world as possible. This is not a book about 'how to make jewelry'; it is rather a non-exhaustive compilation for everyone's inspiration and foremost a beautiful tool to help promote the participants.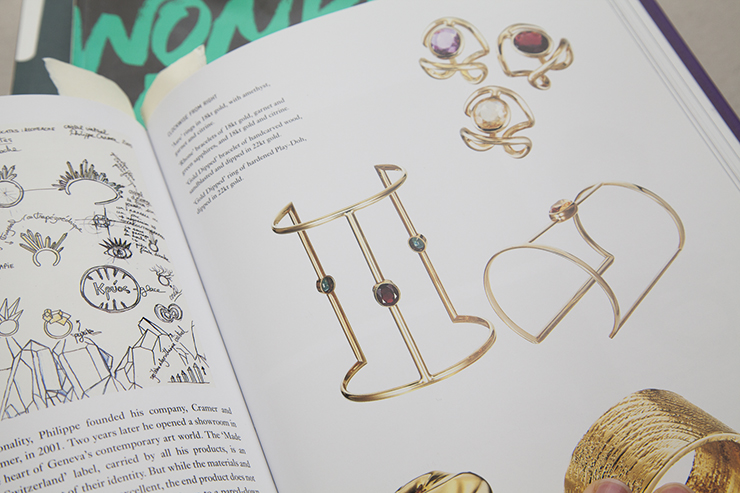 How did you go about finding and choosing which designers to feature in the book?
When my publisher confirmed the project, I delved into my notes. Some designers I came across via intensive Internet and magazine scrutiny, while some others were recommended to me or contacted me directly. The impact of the New Artisans book undoubtedly helped spread the message that I have an interest for independent artisans and designers of all kinds. As a result, The New Jewelers features 108 designers across nineteen countries. I could have included many more people from many more places, but at the end of the day, I had a frame to work with: 288 pages and a planned nine categories to showcase as many facets of the jewelry repertoire as possible. As with most things I endeavor, I used my own flair to short-list the final candidates. Both beauty and anti-uniformity are main criteria.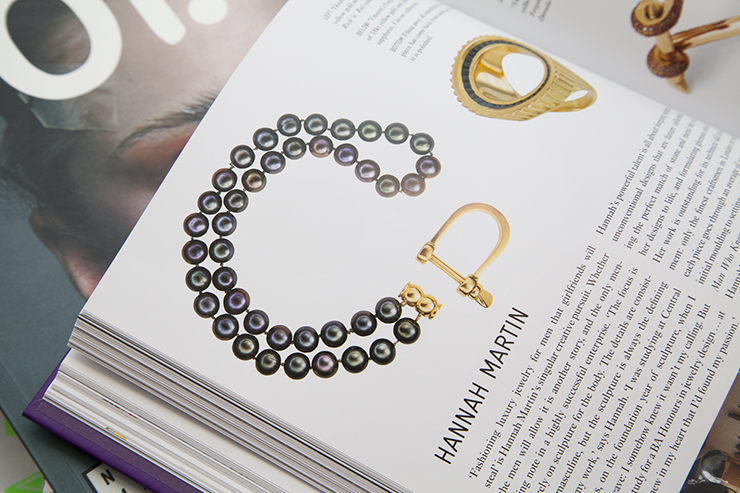 Marina Larroude of Style.com said it it 'a great resource for editors, buyers and jewelry-obsessive's' – is this the audience you had in mind?
Yes it was of course, but not only. As I mentioned earlier, the book also serves in bringing anyone's attention to the fact that there is an alternative to the current style-wash, with bigger brands monopolizing the image space. Anyone who is remotely interested in creativity (not necessarily fashion) may appreciate the New Jewelers' works.
What was the biggest highlight either whilst writing or since launching the book?
I have met so many interesting people since the book was released and I must say being interviewed for the Womens Wear Daily was a fantastic opportunity. However writing the book has been full of ongoing highlights in terms of learning and discovering.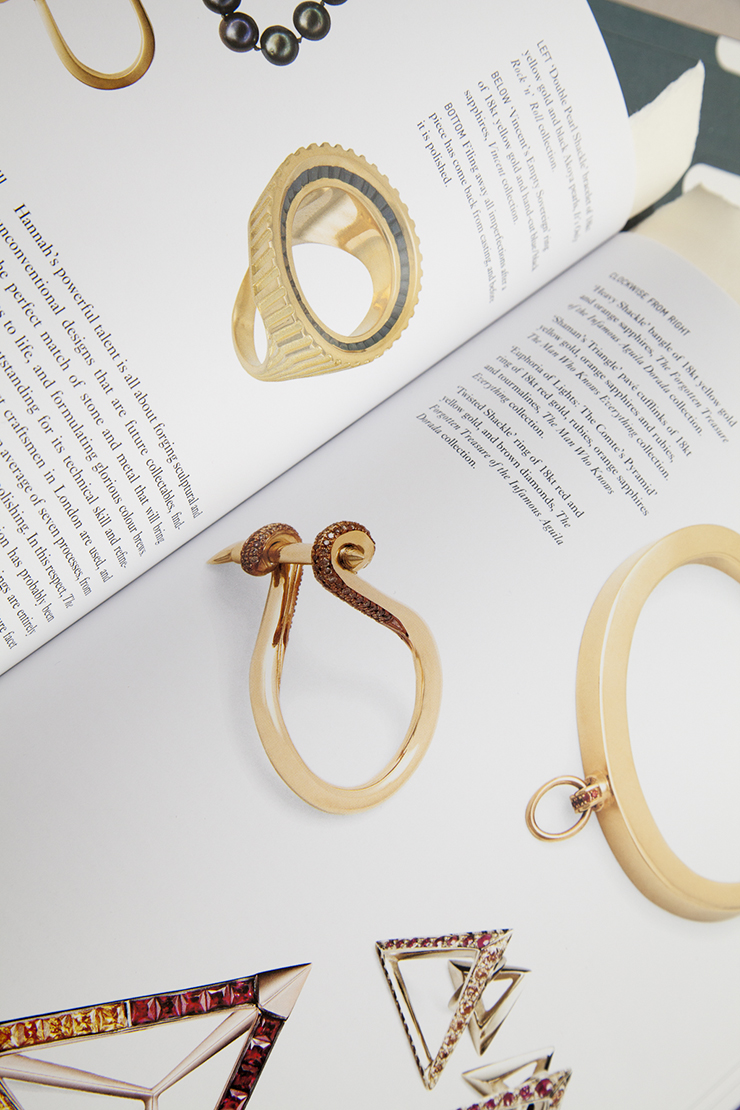 Tell us more about what you have learnt?
Prior to work on the book, I was under-estimating the vast array of gems and stones one can choose from. Nowadays an increasing number of designers – Russell Jones, Jacquie Aiche, Gonzague Zurstrassen, Todd Redd, Andy Lifschutz among others – source rare and unconventional gemstones and this leads to a multitude of available colours; it is not about literal perfection but how to maximize what could be perceived as defects at first sight: inclusions, asymmetry and rawness become the new precious; the true nature of a stone is what matters.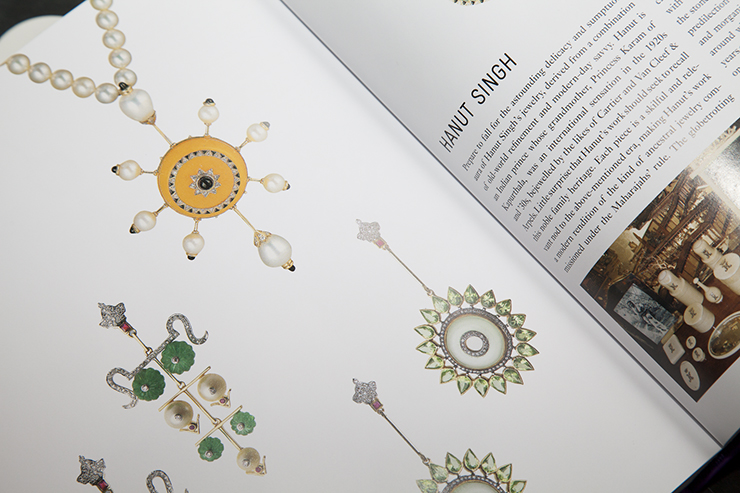 What effect has the variety of stones available to designers had on the jewelery industry?
It has led to what I call the "Cool luxury trend" in fine jewelry: no ostentation, and yet a sense of inherent luxury. Many designers now source semi-precious gems and stones and combine them with diamonds. It has opened a new world of possibilities thanks to the amazing scope of hues and shapes that stones offer (think apatite, pyrite, labradorite or tourmaline). It also includes the kind of creations that can use low-key materials (cotton, leather) hence freeing jewelry from its sometimes too formal box.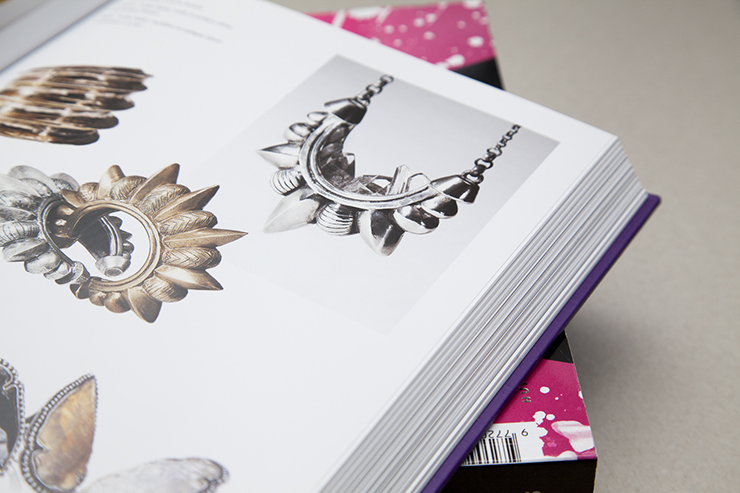 Where there any other leading factors or trends that impact jewelry design today?
Yes; designers' commitments to the bigger picture: ethically sourced gold (recycled gold is indistinguishable from newly mined gold), ethically mined gems, organic materials and efforts in conservation. A growing number of designers place importance on the way their work impacts upon the world at large, and achieve to inscribe sustainability in luxurious jewelry design.