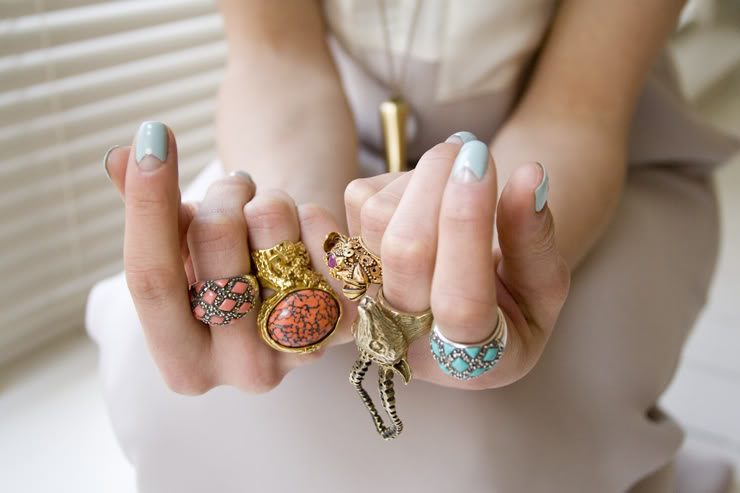 We were absolutely delighted to be invited by Marina Guergova, founder of the contemporary label Marina London, for a sneak preview of her latest collection and an insight into her personal jewellery style.
Tell us a little bit about Marina London and the new collection?
All our clothes are made from 100% silk. The style is contemporary but inspired by the floaty silhouettes of the 1970's.  The idea behind Marina is it's an effortless brand to wear.  You can mix it up with your wardrobe and chuck on some really fab jewellery to create personality to your style.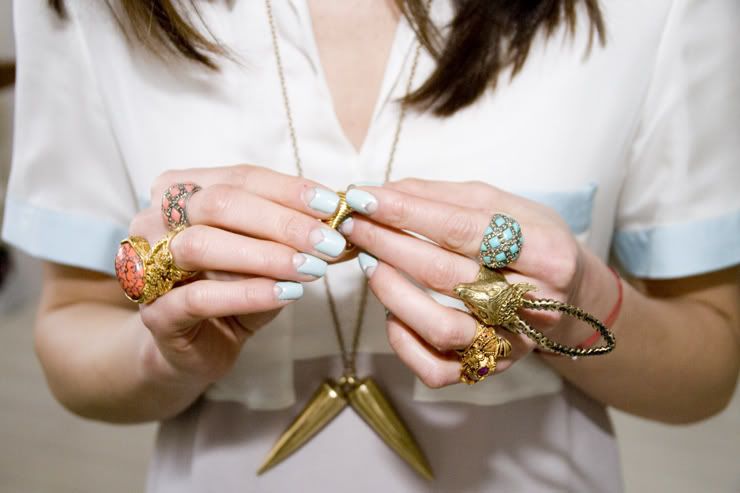 Personal jewellery style?
I'm a 'gold' girl and I love bright gemstones.  I wear loads of big rings and earrings.  I don't wear bracelets because they stop the line of the arm. I like an empty arm with weighty rings at the bottom.   I'm obsessed with doing my nails and have been since I was 15. My hands in general are the focal point.
Where did your passion for jewellery come from?
Funnily enough my mum doesn't wear any jewellery, not even her wedding ring and my Grandma only ever wears pearls. My passion for jewellery is a new thing. I have had to develop my style myself because I haven't been inspired by anyone. I do look at women I admire like Diane Keaton and Charlotte Rampling. My dad loves jewellery though and he likes jewellery on a woman so he brings it back from all over the world.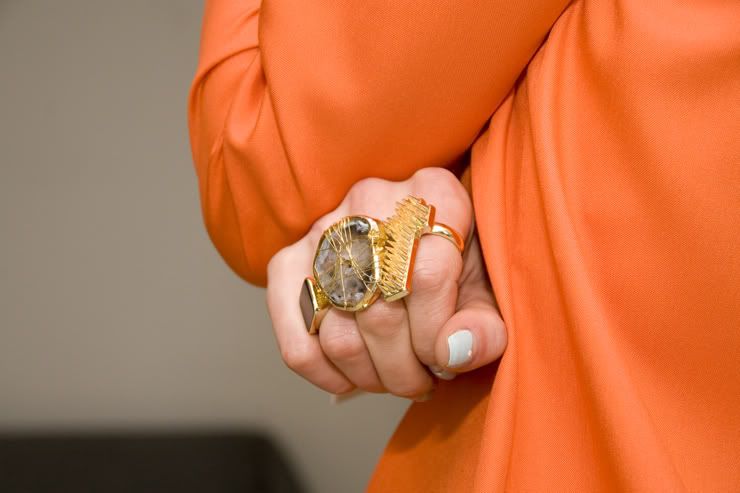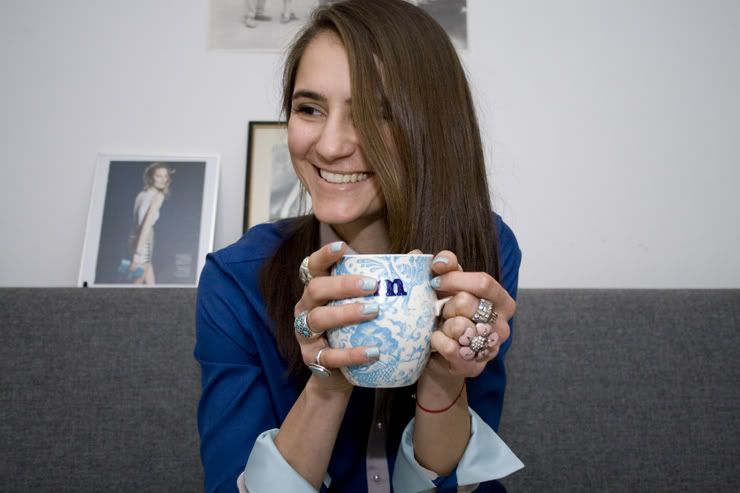 Favourite jewellery designers?
Moxham, who's pieces I used for my latest look book.  Daniella Draper who is a friend of mine and makes beautiful simple silver pieces. LeiVanKash stuff is really funky. I would make an exception to wear one of her skull bracelets. RP Encore and Dominic Jones as well.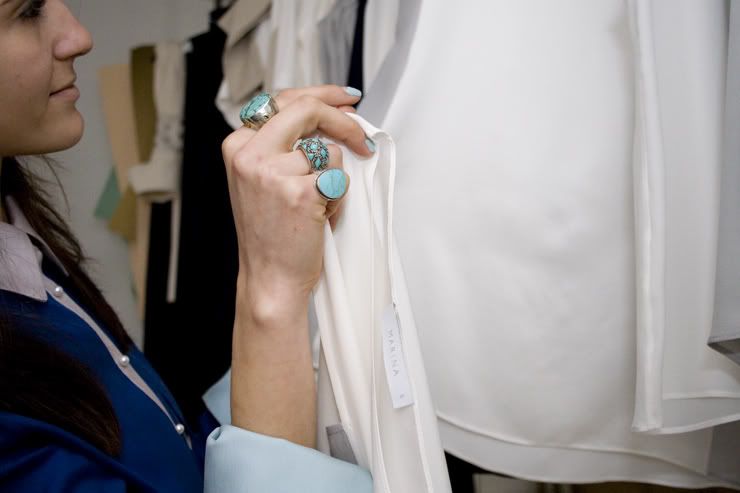 You mentioned you used Moxham in your latest collection. Tell us how that came about?
I love Moxham's aesthetic.  I thought we could collaborate in a really great way. Her jewellery is so prominent so works really well with the simplicity of my designs.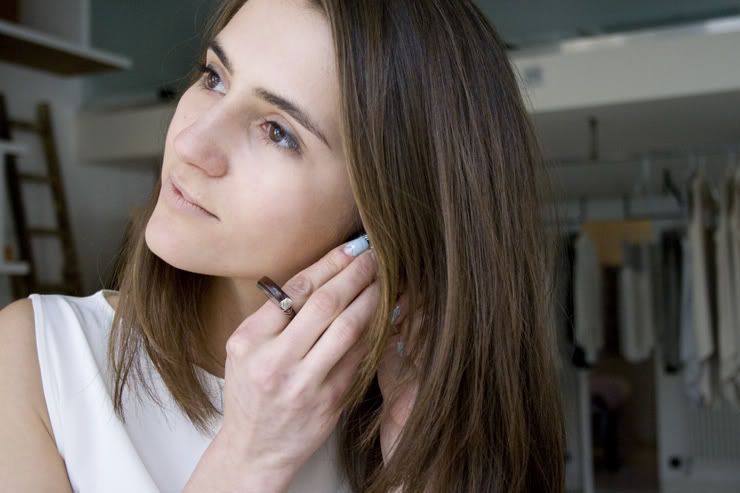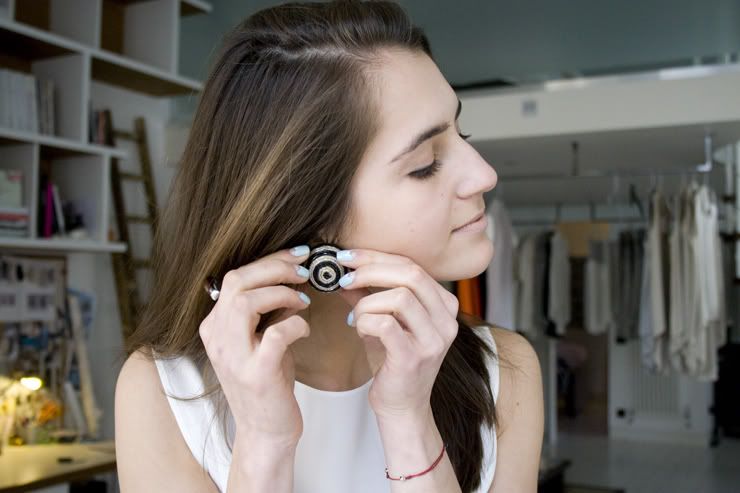 Most treasured piece of jewellery?
A beautiful ring my dad bought me back from Bali. When you look close-up there are so many intricate details.
Jewellery you are most converting?
Maria Francesca Pepe letter rings in gold.
Style tip?
Mix masculine with feminine and heavy jewellery with light weight silk.