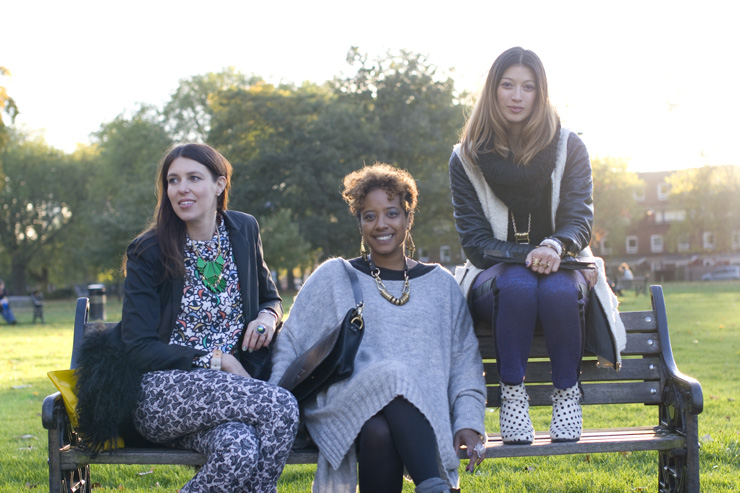 Last week we spent a lovely afternoon getting to know the BENGT girls which included a chilly but beautiful photoshoot on London fields followed by the most delicious selection of cupcakes and coffee at Violet cafe. We were delighted to learn more about BENGT which is an online boutique that prides itself in scouting unique pieces from the forefront of emerging designers. Despite having one shared passion Eva, Sereena and Sofie each have their distinct and individual style so we asked them to share with us their favourite pieces and show how they will be styling them this season.
How did you all meet and how did BENGT come about?
EVA: We were all friends before we got involved in BENGT. Sereena and I met in Brighton as students about ten years ago. (We can't believe it was that long ago!) In 2008 the idea of BENGT was born during a meal in my kitchen because of our joint obsession with fashion and underlying passion for individuality. Sofie joined BENGT as the creative director two years later and we haven't looked back.
What are your different roles within the company?
EVA: Sofie looks after branding and the creative side of BENGT. Sereena is responsible for finance, stock and supply management. I'm responsible for marketing, business development and I head-up buying together with Sereena. On top of this we get involved in so much else because we're still a relatively small company. It's part of the fun!
How do you decide which designers to stock?
SEREENA: We approach designers that we think have a fresh take on fashion, are pushing the boundaries and have the potential to be the stars of the future.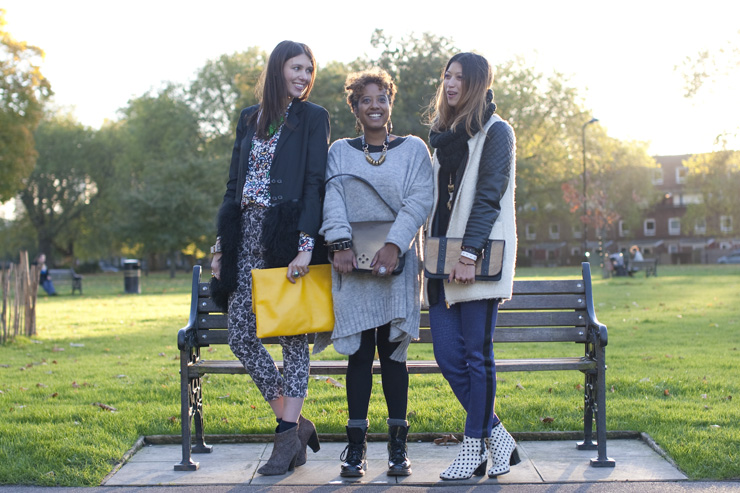 You sell both clothes and jewellery – what are the advantages to selling both?
SOFIE: Just selling clothes would be selling bread without butter. We think you need both to create a great outfit and that's what we're offering our customers. The missing link are shoes but watch that space…
Who is your customer?
SEREENA: Someone with a great sense of style, fashion forward and loves something different.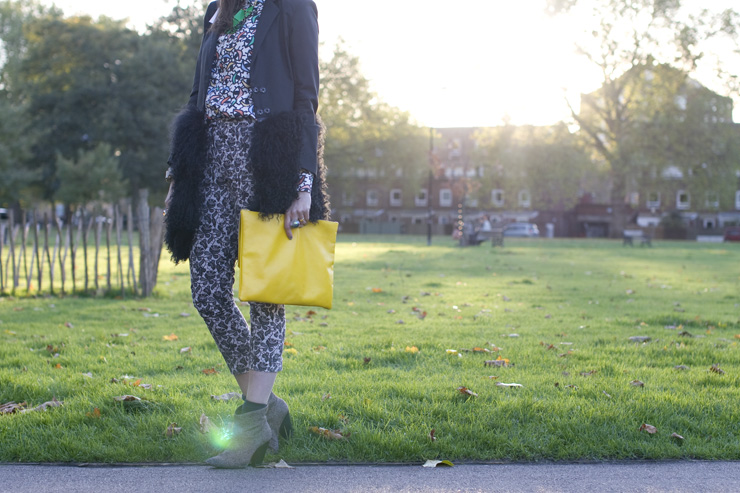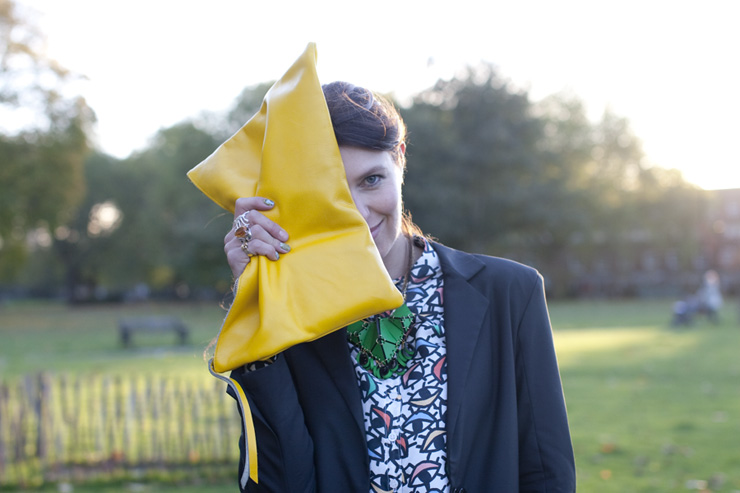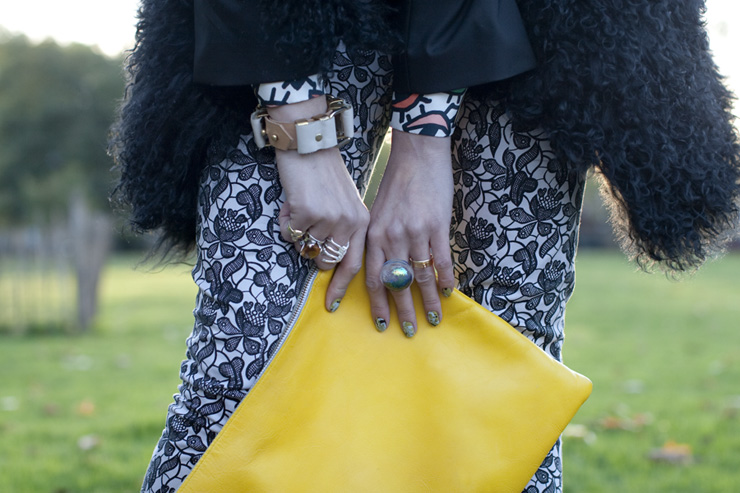 How would you describe each of your jewellery styles and how does it compliment the clothes you wear?
EVA: I'm going through a ring and nail polish obsession at the moment. The Kitty Joseph glitter ring is my favourite; it's swirling particles really capture my imagination. I will be wearing it lots leading up to Christmas. I love the ever-changing drama of fashion and my style is heavily influenced by this. I wear simple and clean lines as well as big prints and statement pieces depending on how I feel.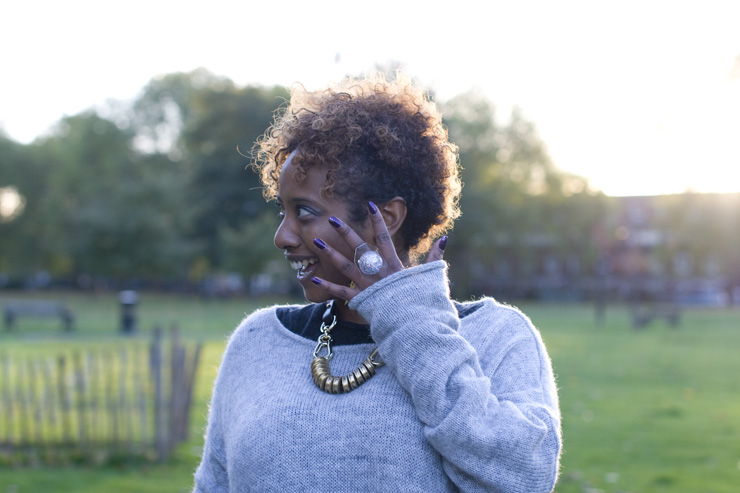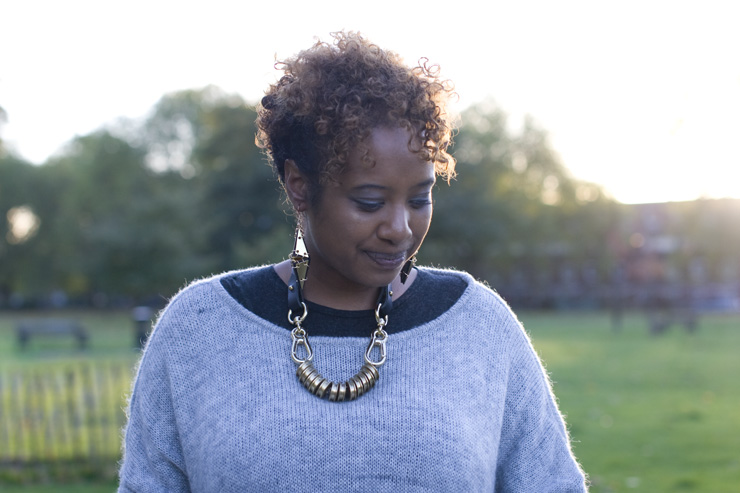 SEREENA: My style choices are based on what suits my shape. I embrace colour, clean lines with a nod to the oversized, texture and print. But my clothing is the backdrop to my accessories. I'm definitely a lover of statement jewellery and leather so the MOXHAM arrow and grey Apis necklace was a great addition to my collection. I also have a penchant for big earrings. I can't wait for the Lenique hoops that are coming to BENGT soon.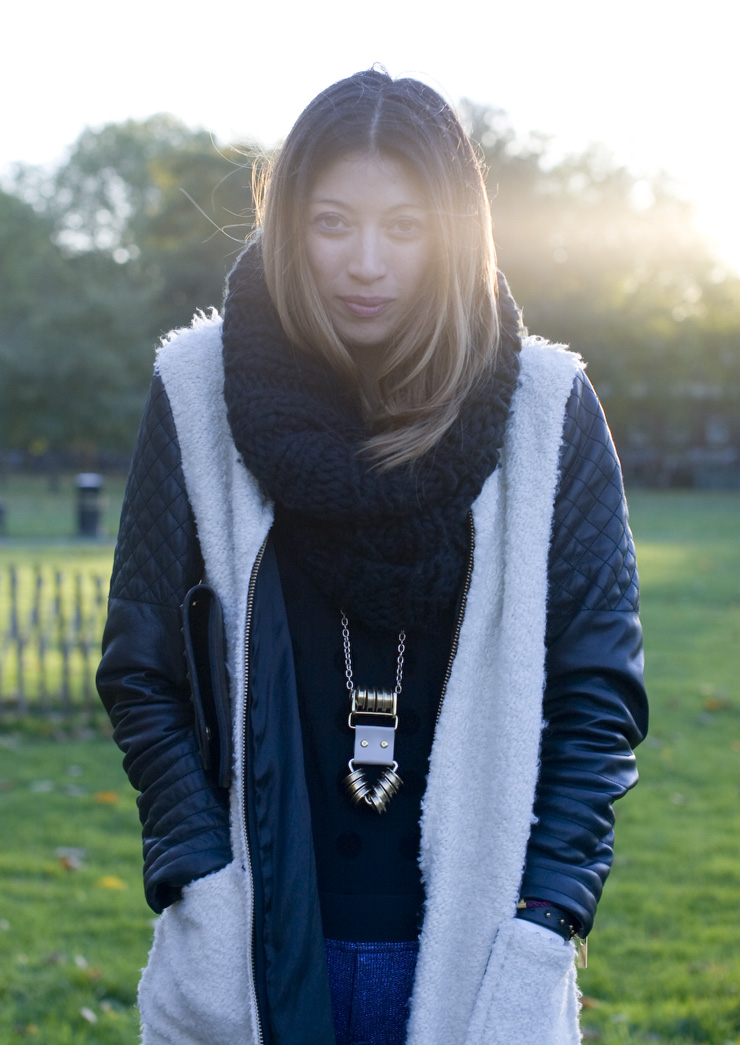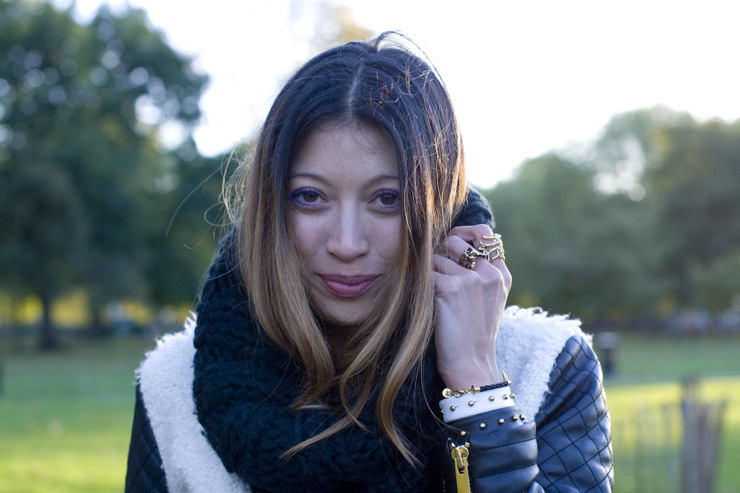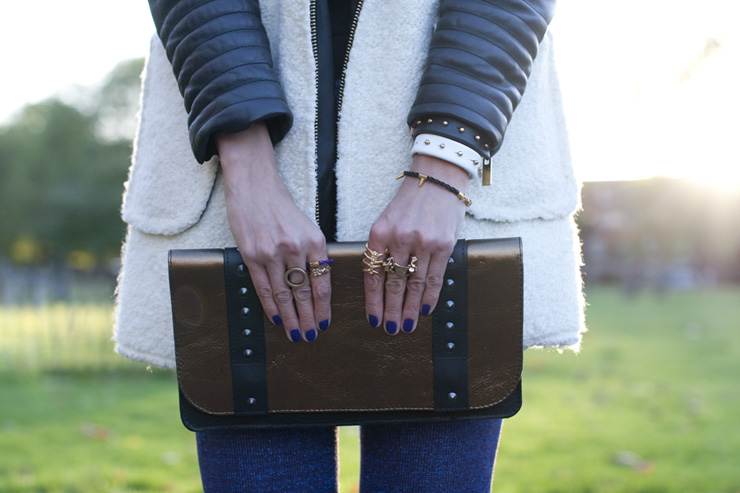 SOFIE: I don't really like fashion that 'wears me' and instead tend to go for unique but quieter pieces. For example I'm really into Noemi Klein's ribcage ring (coming to BENGT soon) and Daniela Cardillo's unicorn bracelets. They're edgy and directional without being over the top. I'm Scandinavian so I like things to look effortless with a twist of tomboy thrown into the mix.
What is next?
EVA: We're doing a pop-up shop at Somerset House Christmas arcade. This is such an exciting opportunity for us to meet our customers and our customers to see and buy our collection. And not only that; they can also do a swirl on the ice rink whilst sipping away at their mulled wine. What more could you want?