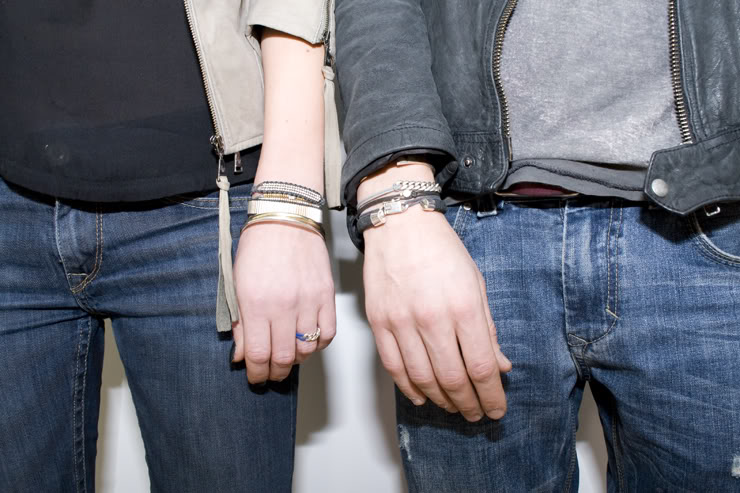 For those of you not familiar with Gina Stewart Cox they are a london-based unisex jewellery brand founded by Gina and her boyfriend Alec. Together  they work closely with The Elephant Conservation  Network in Thailand to create jobs for women who would otherwise be travelling long journeys to work in the fields. Elephants are national, royal, and religious icons in Thailand; yet their survival in the wild is threatened by  farming and land clearance demands of an ever-increasing human population. GSC gives these families an alternative income to farming in the hope that they can contribute to the reduction of the elephant/human conflict.
Your background is in fashion, how did you get into jewellery design?
G: I studied fashion and textiles with a focus on embellishment. After graduating I did work experience with fashion designer Betty Jackson. She had a small jewellery collection which I loved working on so I decided to start making some of my own jewellery. Alec studied Business at university where we met so he's in charge of that side of things.
What was it that drew you to friendship bracelets?
A: When we started out there wasn't a massive craze for friendship bracelets in England. We weren't even trying to design friendship bracelets; because of Gina's textile background we loved the idea of mixing precious metals with cord. Apart from the Links of London sweetie bracelet there weren't any precious metals on cord that we were aware of at the time. They were really well received and people started referring to them as friendship bracelets so we went along with it.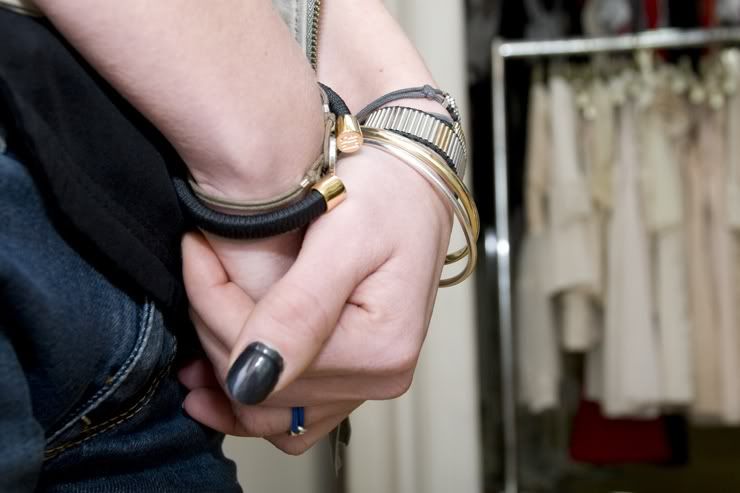 Friendship bracelets are about love and friendship. Are there any particularly lovely stories from your customers?
A: There is no particular significant story to tell. We have had so many customers who have bought a bracelet for themselves not sure whether they are going to last and they have come back the following year having not taken it off and bought them for all their family. Everyday wear is part of our design concept. We carefully source very durable cord. We also have a service where you can change the cord on your bracelet if you feel like updating the colour so you can have GSC for life. In relation to love, we had had exclusive and bespoke orders for weddings.
How did you get involved with the Elephant conservation Network and how do you work with them on the jewellery?
G: I have always wanted to work alongside a charity to give something back. Elephants are such beautiful animals, they are immensely powerful, but also very clever so it is extremely sad that they are becoming endangered. My Aunt, Belinda Stewart Cox, is the founder of the Elephant Conservation Network, which tackles the dual challenges of elephant conservation and human-elephant conflict in and around the Salakpra Elephant Ecosystem in western Thailand.
A: We thought that it was the perfect collaboration in creating alternative jobs for the Thai villagers, and have never looked back. We have had a great time teaching them! The villagers have been extremely welcoming and friendly and so eager to learn and be part of our team. Our meetings consist of lots of sign language, and laughing. It has taken two years to get them to the GSC quality standards, but now they are highly skilful with their nimble fingers. We visit Thailand two to three times a year to train them, so that they can make the new seasons collections. We then email them the orders throughout the season.
How would you describe your personal jewellery style?
G: I believe that jewellery is more than just an accessory; it should be part of you. I have never been attracted to costume jewellery; I only buy jewellery that will last and that I can treasure. Design wise I love jewellery that is subtle with attention to detail as I love to layer it up.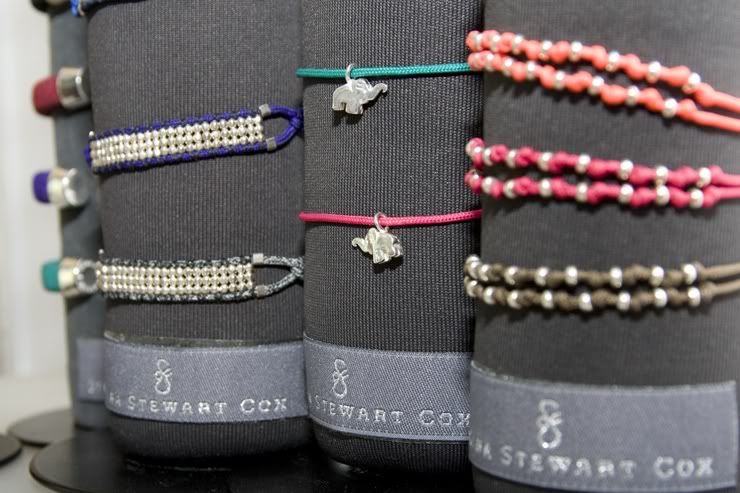 Tell us about your latest collection?
G: I'm passionate about travelling so a lot of my inspiration comes from beautiful countries around the world. I love finding new places with lively atmospheres, a real buzz and colourful surroundings.  This can be seen in the vibrant colour palette throughout this season's collection which also reflects current colour trends.
A: We wanted to create a new bolder range of jewellery, but still maintain a subtle every day look. We were heavily influenced by box chain however my favourite new design is the bangle range, which carries our signature combination of cord with precious metals, either in gold or silver.